4 Great Things to Do in Cambridge
Cambridge is famous the world over as being home to one of the most prestigious universities. Every year tens of thousands of the top students from all over the globe attend the second oldest university in the English speaking world.
Established in 1209, the university is a living piece of history. The same buildings have been in use for hundreds of years. While many of the buildings have enormous historical importance, it's amazing to believe they are still being used as a centre of learning to this very day.
Cambridge is a relatively easy commute from most parts of the United Kingdom, making it ideal for a day trip from London or a short break. With its picturesque rivers and architecture, you will no doubt fall in love with the romance and charm of this city.
Go Punting
Why not experience Cambridge punting?  There is nothing more romantic in Cambridge than being punted down the river Cam. Enjoy the beautiful scenery while you enjoy a British picnic. 
If it's cold or wet, your punt will have umbrellas and blankets so that you can still enjoy the experience.
You can take a punt on your own, or share the experience with a group. But there is no better way to see Cambridge.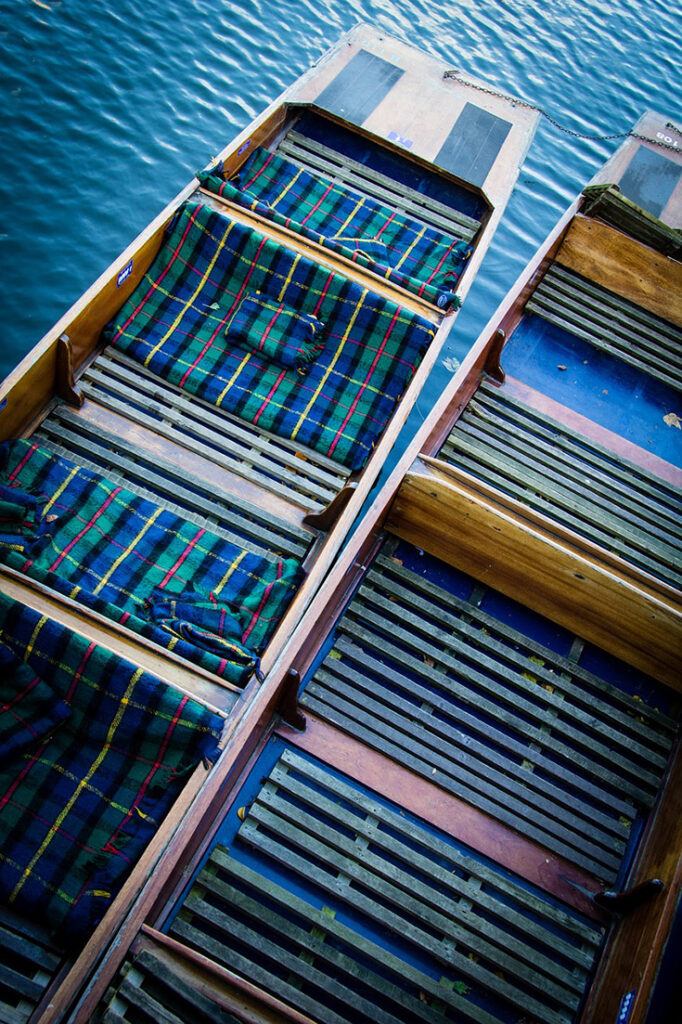 Visit Kings College Chapel
Building on this impressive cathedral was started in 1446, when King Henry VI but wasn't completed until the reign of Henry VIII, in 1515. The incredible fanned ceiling is like no other, and the chapel boasts some of the finest stained glass windows in the world.
The chapel is still in use today, but is open to the public and is one of the major attractions in Cambridge. If you're visiting during term time, try and visit around Evensong, where you will hear the serene and ethereal King's College Choir ding.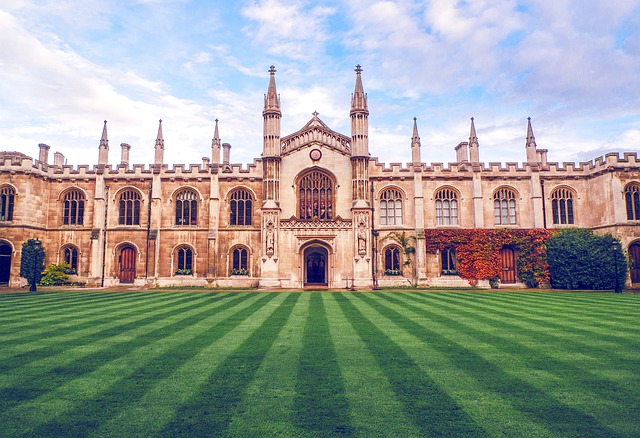 Visit Colleges
While many of us wish we could have studied there, we have to console ourselves with a visit around some of the fantastic colleges that make up the University of Cambridge.
There are 31 colleges in all, many with traditions reaching back centuries. The colleges provide accommodation for students. Some are mixed, some female-only while others are just for postgraduate students. Many were established between the thirteenth and sixteenth centuries, while half are modern colleges, set up in the last century.
King's College, one of the College's with the earliest royal foundations, this beautiful building has sweeping lawns that run down to the river.
Queen's College was built around a similar time as King's College and has some of the most complete medieval buildings in Cambridge. The College also has the mathematical bridge, built out of wood in 1902 without using a single nail.
Cambridge Day Trip- Final Thoughts
What cities have you visited in England that you feel offer unique experiences like punting or sights? Do you travel for historic scenery, leisure opportunities or food experiences?