Do you struggle to find gluten free options for food in London? Does eating gluten free cause you to be stuck with a salad every time you eat at a restaurant?
I try to eat gluten free as much as possible, but it's a real struggle when menus don't always have many selections for people who have to (or choose to) eat this way.
This is what I liked about my experience at Tootoomoo in Whetstone- they have so many options for gluten free eaters clearly labeled on their menu.
Mr Sunny and I were invited to try their location in Crouch End. However, when we realised there are four and we were going to be closer to the Whetstone restaurant one night, we asked to try that one instead.
We both had heard great feedback about Tootoomoo, so our excitement was high.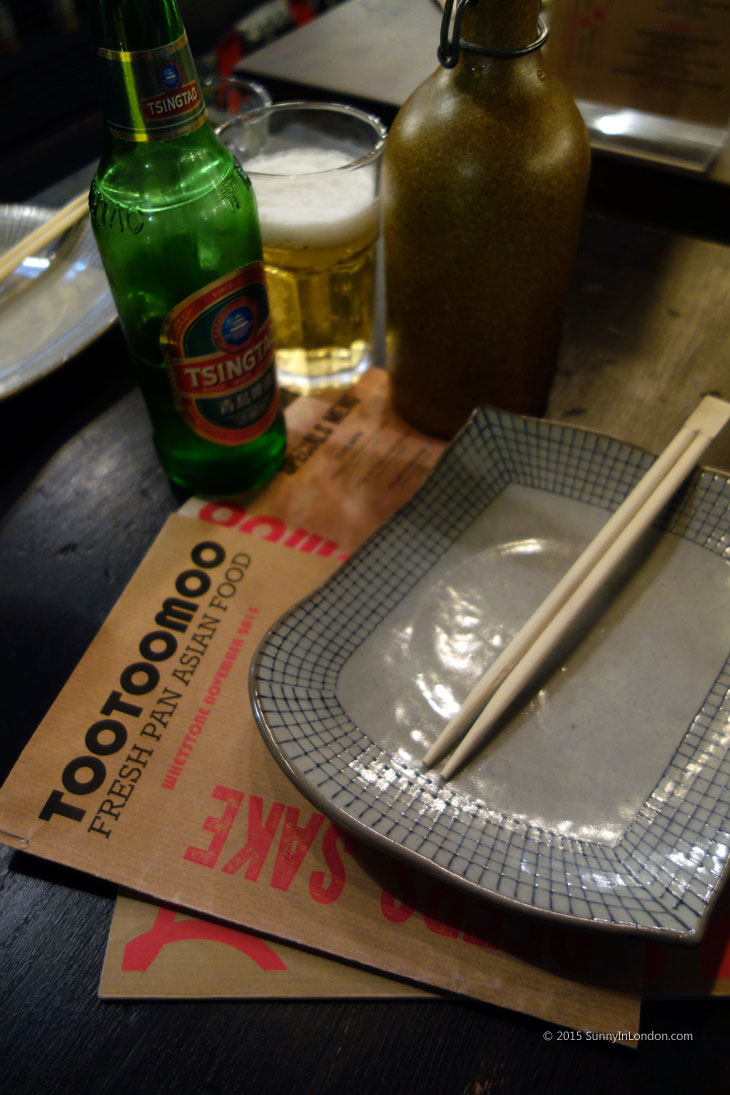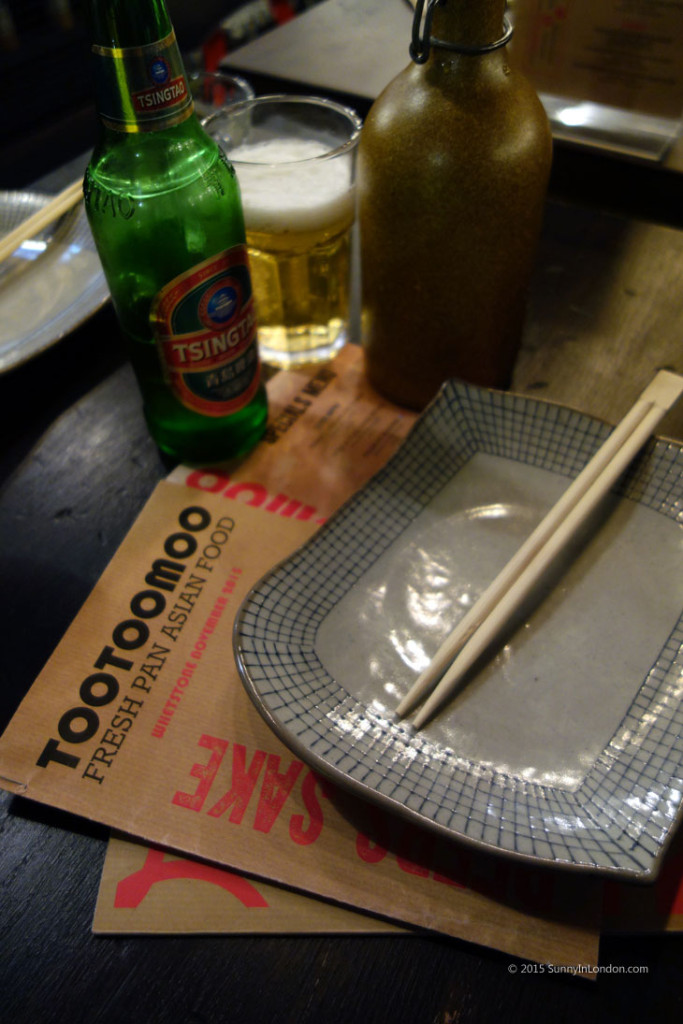 The restaurant makes Asian street food fusion and is very small. A limited space in London (or any big city) isn't rare. Space in any big city is tough to find.
As you enter, you will find a mini Asian food market on the left and an open kitchen on the right.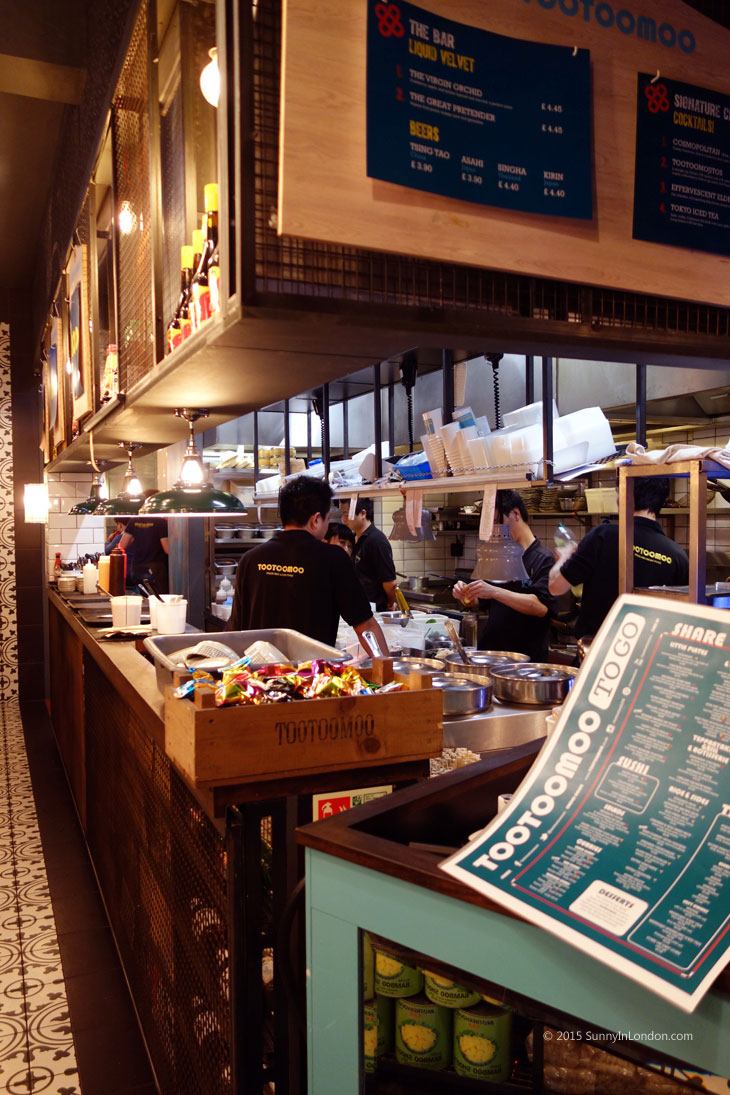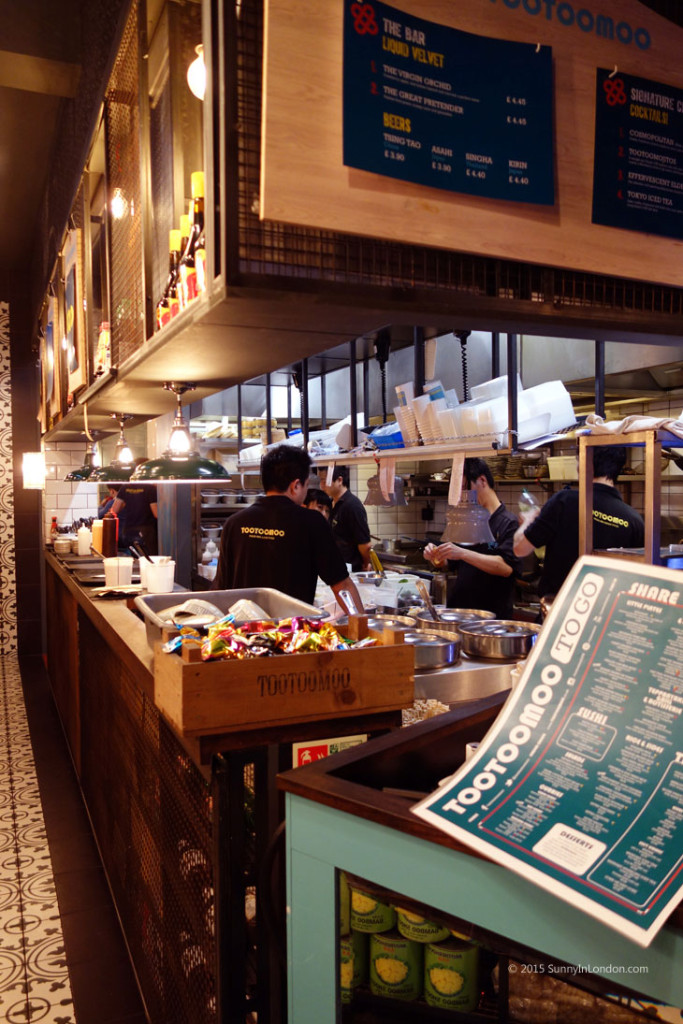 There are only a few tables so you are really best advised to book ahead and definitely arrive early, as it gets busy fast.
Mr Sunny and I ordered our standard beer and red wine and reviewed the menu.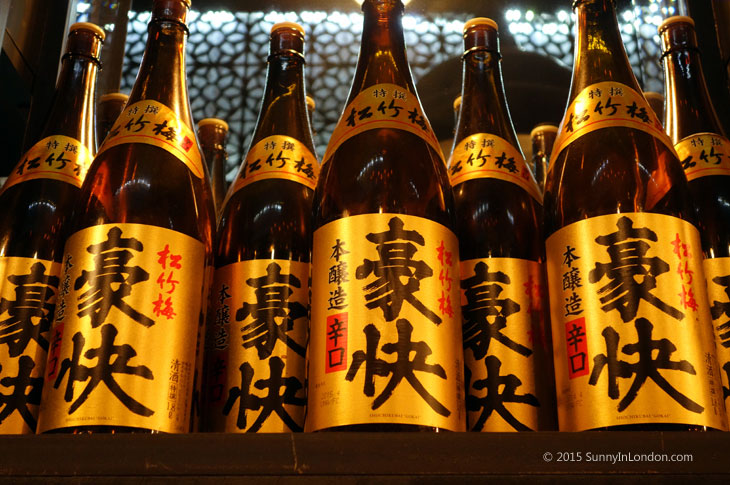 There are tons of options for eating gluten free at Tootoomoo. In fact, the manager indicated she also eats gluten free.
It's recommended to order two Starters and one Main per person. I put Mr. Sunny in charge, as he always picks out the best food options for us.
We shared the Shichimi Squid, Sashimi Two Ways, Grilled Chicken Satay and Tiger Prawns Tempura.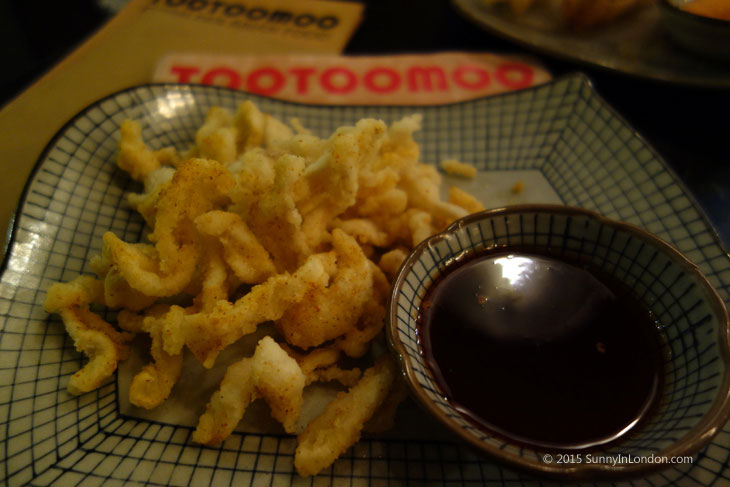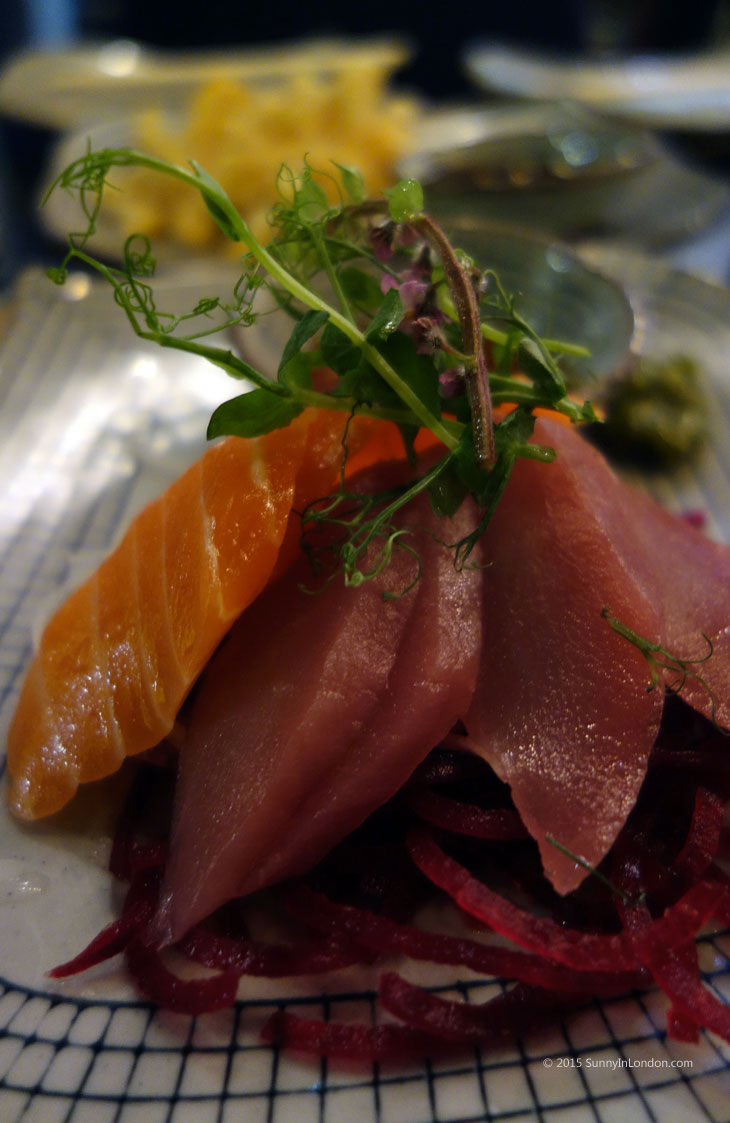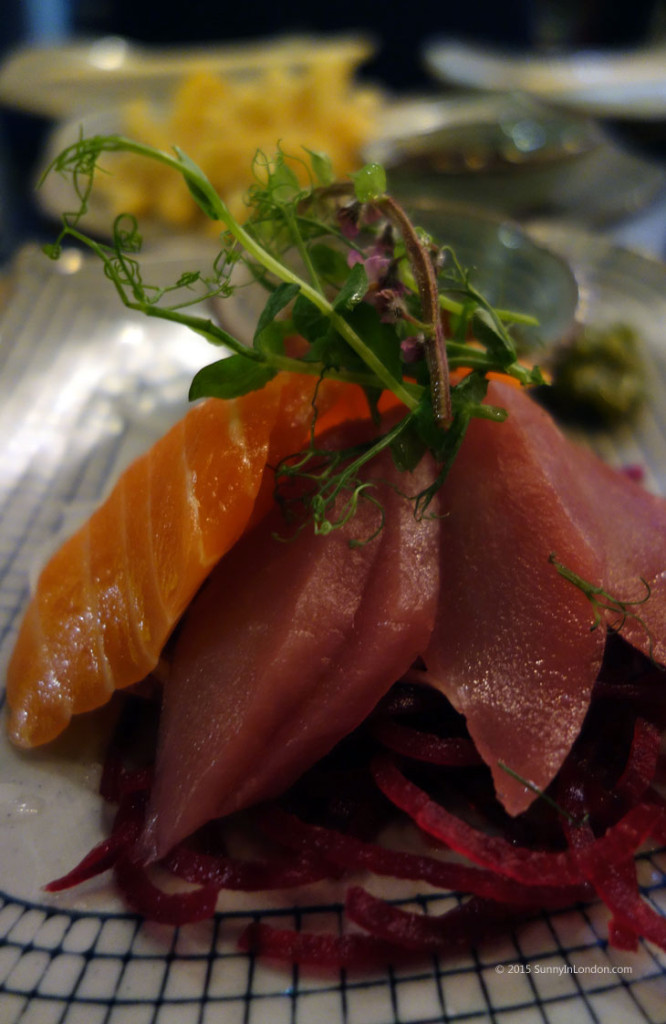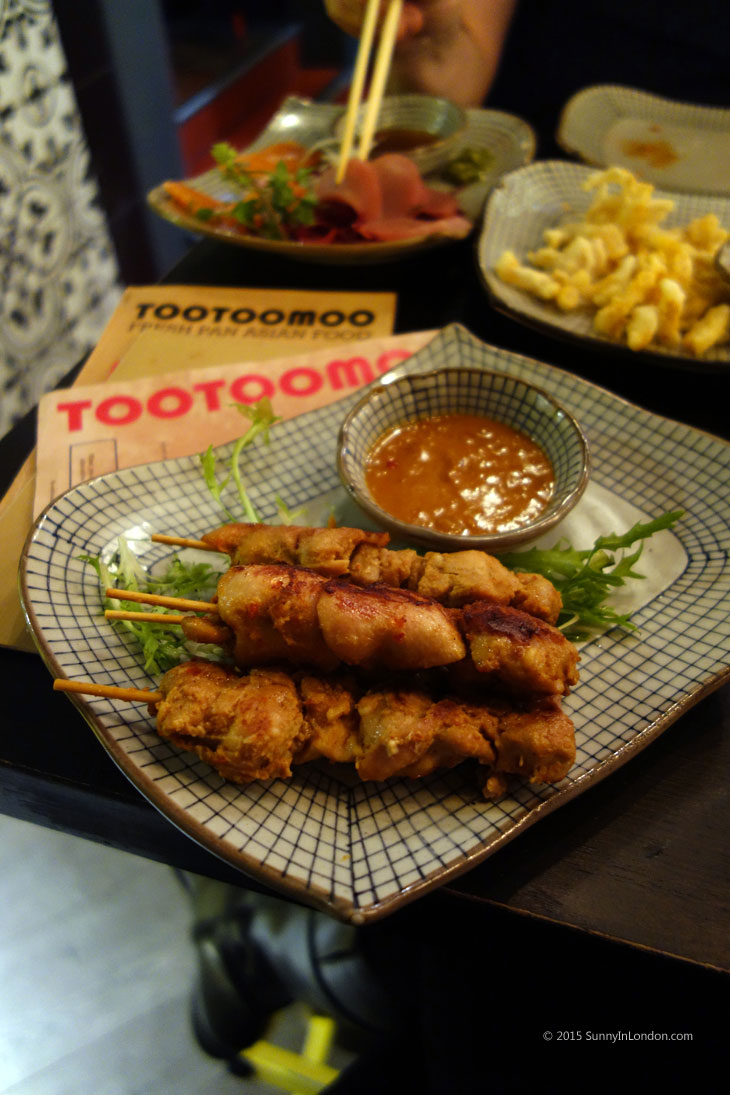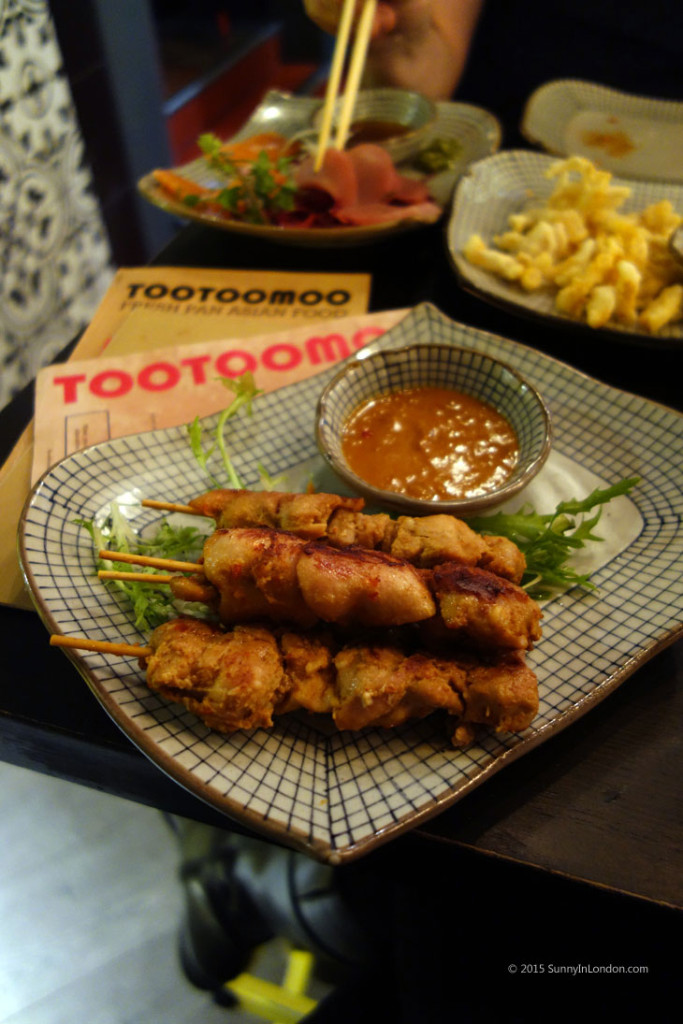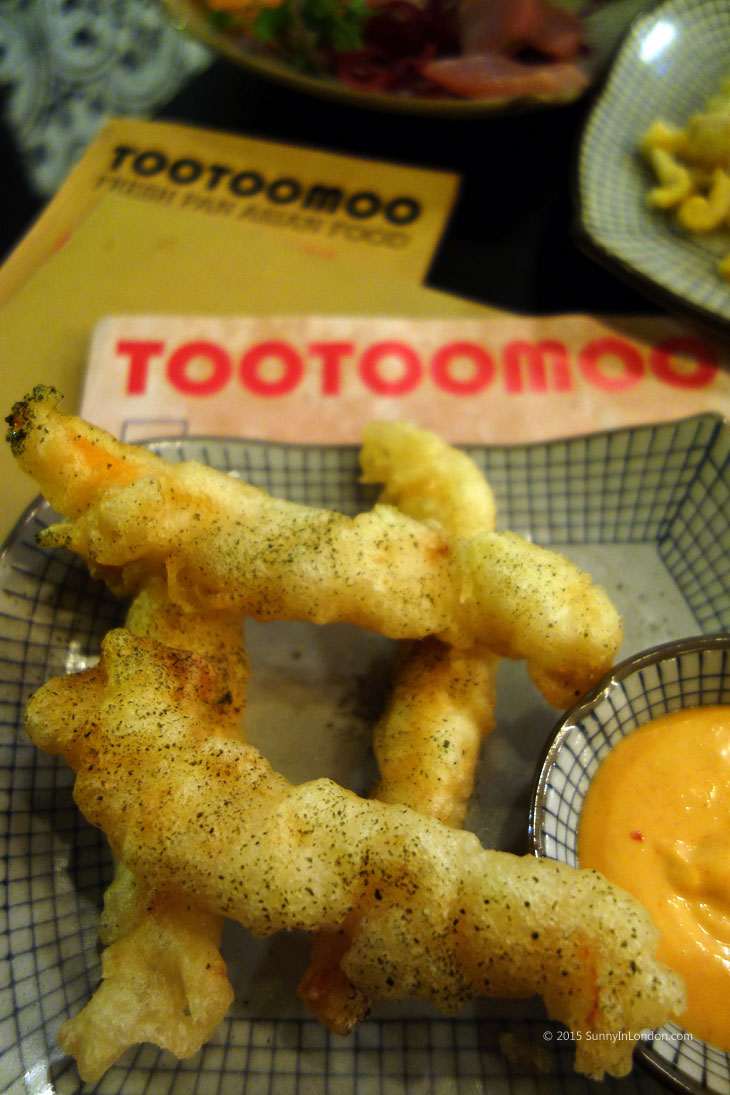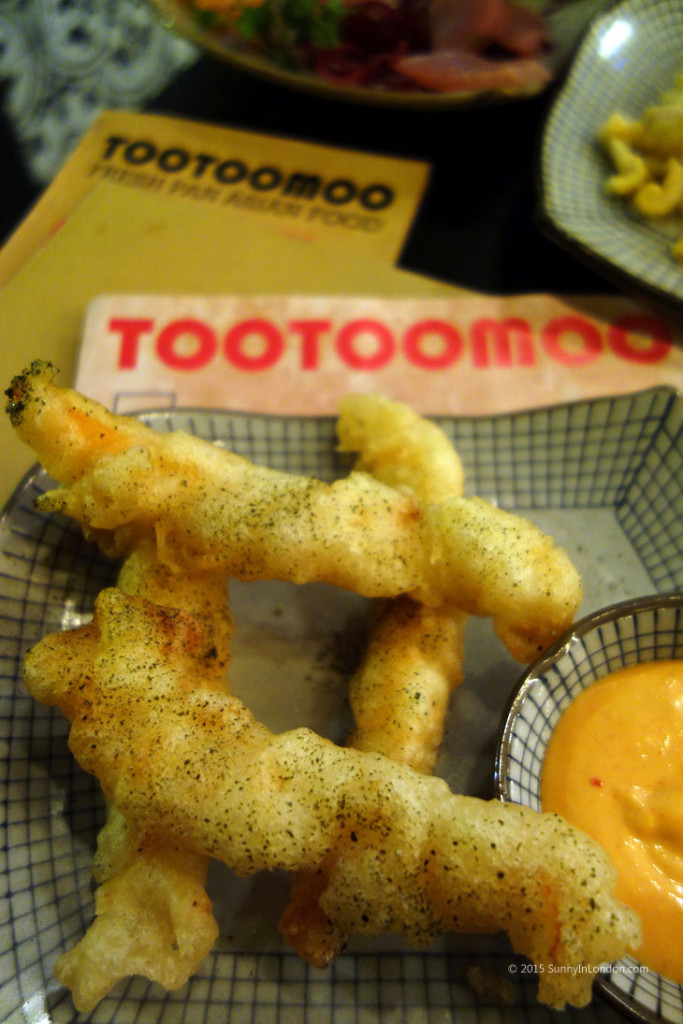 For our Main dishes, I had the Shaoxing Crispy Chicken and Mr. Sunny had Aromatic Duck.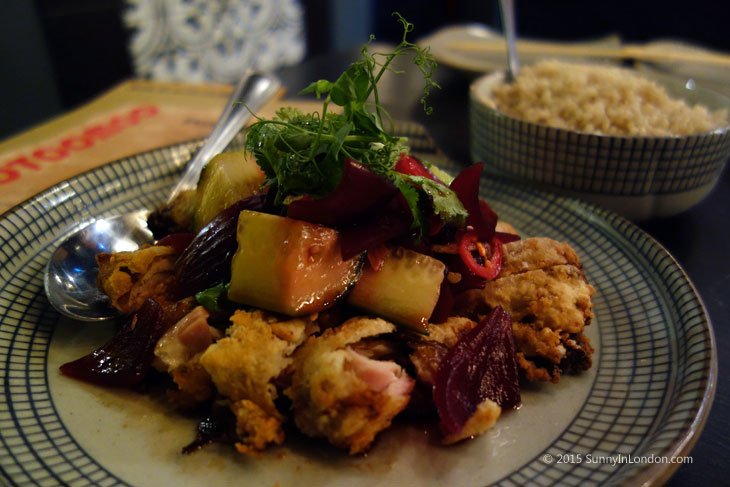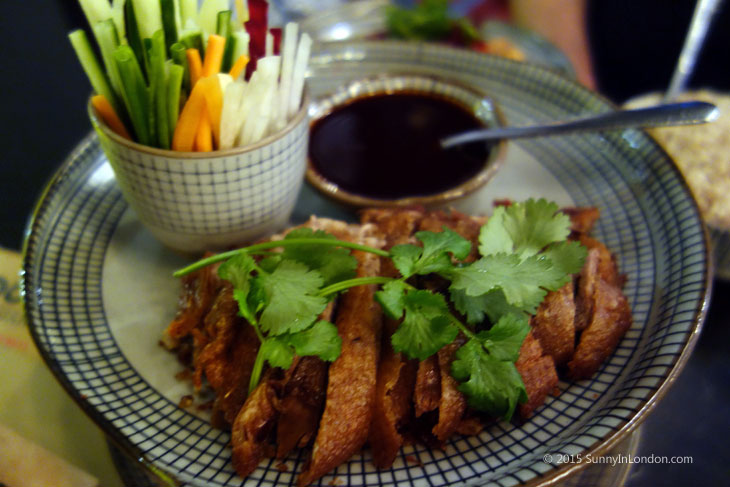 I didn't try any of his duck because it's not something I fancy very much. He really loved it though, and he does eat it quite often when it's on a menu, so he has formed a strong foundation to compare.
Tootoomoo is definitely a blend of Asian street food and Pan Asian. Since Mr Sunny is in the Whetstone area often, he made sure to get a take away menu when he left. I imagine the staff is going to become quite familiar with him.
Tootoomoo is located at 1371 High Street, Whetstone, London N20 9LN.  They are also in Crouch End, Highgate and Islington. Have you tried this location or others, Sunny friends? My best advise is to get there early, as it gets quite busy in the evening!