Midhurst and the Veuve Clicquot Gold Cup
I'd love to tell you I had this really wild weekend drinking champagne with polo players at the Veuve Clicqout Gold Cup, but that would be a gross exaggeration. In fact, I'm going to convey just the opposite.
After enjoying two fabulous nights/days in Arundel, my husband and I drove our convertible to the beautiful town Midhurst, also located in West Sussex. We were a bit curious when this banner greeted us as we pulled in to town…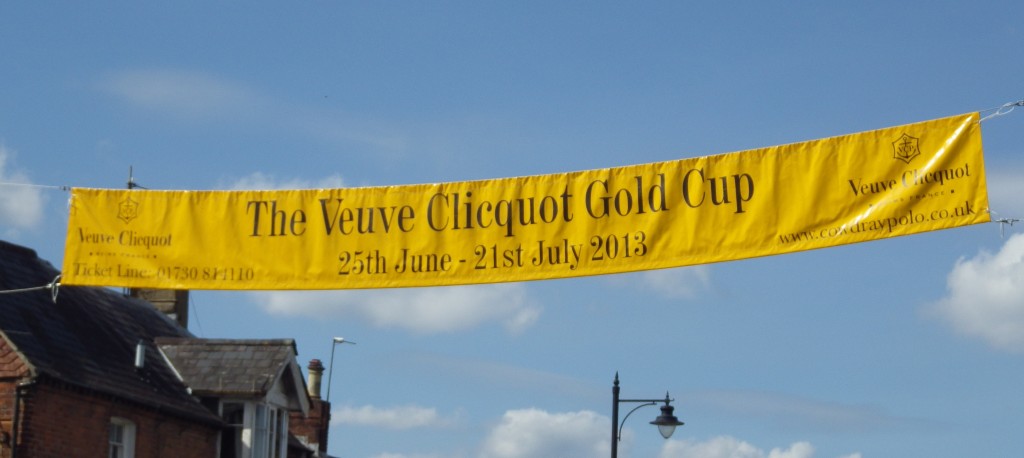 Apparently, our quiet English countryside getaway coincided with the annual Veuve Clicquot Gold Cup, a major polo competition.  SCORRRRRE! I immediately had visions of free bottles of champagne dancing in my head, however, my husband's reaction was concern that the hotel would be too bustling for him. Not so.
Throughout our stay we did see the players frequently in the car park, conservatory and other areas, but they hardly influenced our relaxing visit.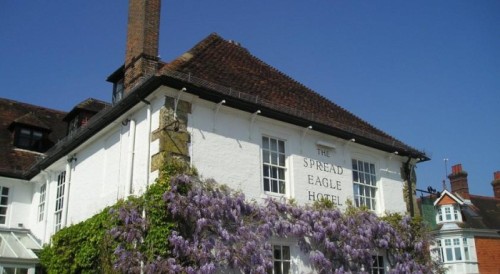 I absolutely loved the hotel, The Spread Eagle Hotel and Spa. It's original structure dates back to 1430, and it is distinguished as an English luxury hotel. We made reservations in advance for afternoon tea in the conservatory and dinner in the restaurant, which serves modern classic British cuisine. Both were phenomenal.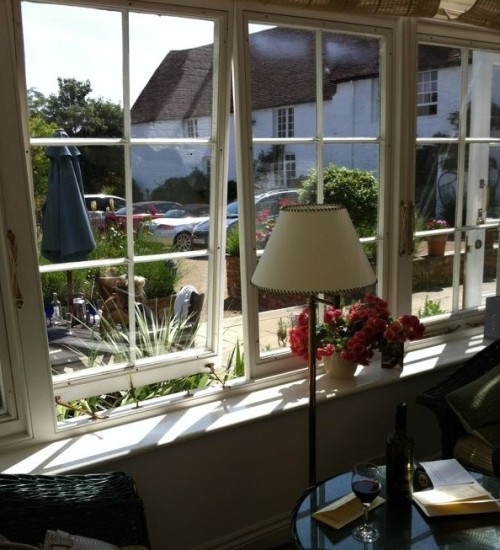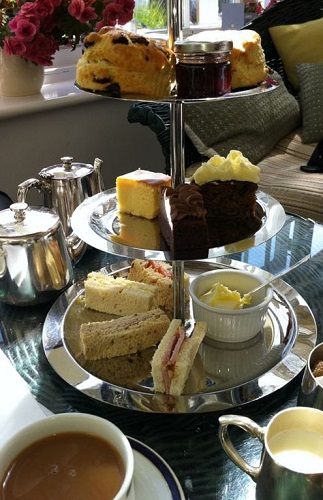 We also enjoyed using the spa facility on both days we stayed. The staff at the hotel is exceptionally accommodating and very approachable. I particularly enjoyed several conversations with the bar maid who had moved to England 20 years ago from Michigan.
The town was beautiful and slightly smaller than Arundel. Once we parked our car, we made all of our travels on foot.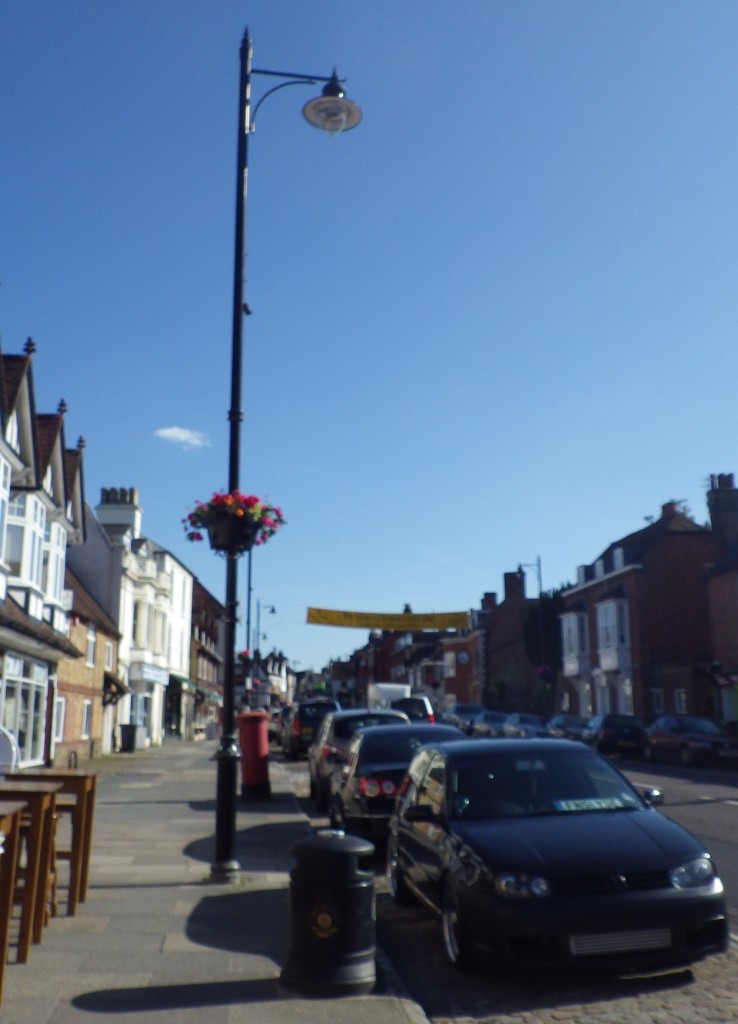 Midhurst is also home to the ruin of the Tudor Cowdray House. While it wasn't accessible on the day of our visit, we were able to get close enough to take some breathtaking photos.
If you're looking for an easy, historic and serene weekend away from the hustle of London Town, I feel the Arundel/Midhurst combination is perfect.
What English towns would you recommend?
by Sunny London