The Wagamama Menu and Why You Should Change Your Number!
Recently I attended an event at Wagamama that will change my eating and dining out habits forever. Prior to the event, I had to submit my favourite selections from the Wagamama menu so they could be analaysed by two fantastic foodies.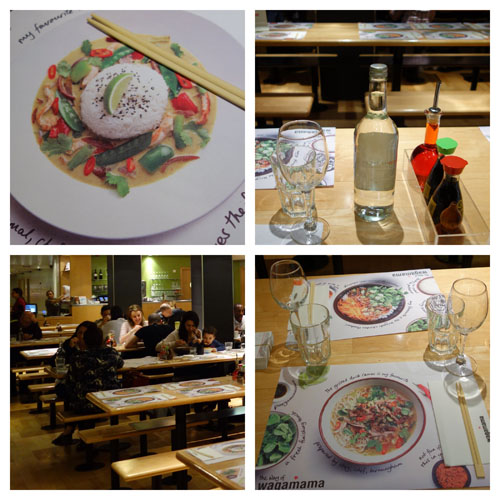 My favourite Wagamama menu items were:
#60 Mandarin and Sesame Chicken Salad (marinated chicken with mixed leaves, mandarin, coriander, red and spring onions, mangetout and cashew nuts with a sesame, thai basil and mint dressing, garnished with sesame seeds)
#48 Wagamama Pad-Thai (teppan-fried rice noodles in a sweet tamarind sauce with chicken and prawns or fried tofu, egg, beansprouts, leek, red and spring onions, chinese chives, garlic, ginger and chillies, garnished with coriander cress, fresh shallots, peanuts, mint and lime)
I arrived with 9 other bloggers for a unique experience involving a collaborative effort between their Executive Chef Steve Mangleshot and Channel 4 Taste Expert, Dr. Christy Fergusson.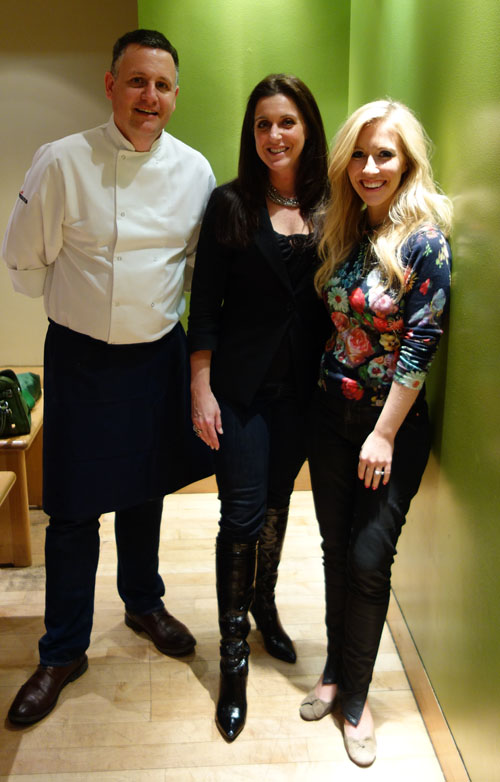 After hearing a short introduction from each of them, we were each treated to an alternative dish from the Wagamama menu. The purpose was to learn about the science behind our favourite ingredients and to analyse our taste buds.
I received #37 Chicken Itame.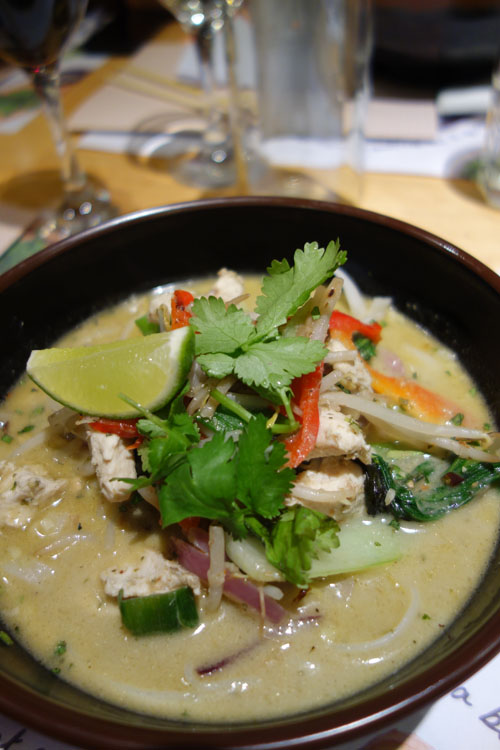 Chef Mangleshot & Dr. Fergusson picked up on my citrus preference from my original selection and picked this new dish to create a stronger sensory experience for me. It worked!
Dr. Fergusson, who is a Doctor of Psychology, Chartered Psychologist AND Nutritional Therapist, explained to us that only 10% of taste is determined by taste buds, and the other 90% is by smell. She also said that those who prefer chilli tend to be thrill seekers because endorphin levels are raised when eating them. We also learned that certain ingredients can trigger special emotions, memories and moods. This means our food preferences convey insight to our personalities. Whoa!!
Perhaps growing up in Florida triggers my citrusy selections on menus now?
I was a bit puzzled why Chef Mangleshot guided me to chilli, considering I'm not a big risk taker. However, I did take a pretty big gamble with naming a blog Sunny in London, when let's face it, the town isn't known for its tropical climate 😉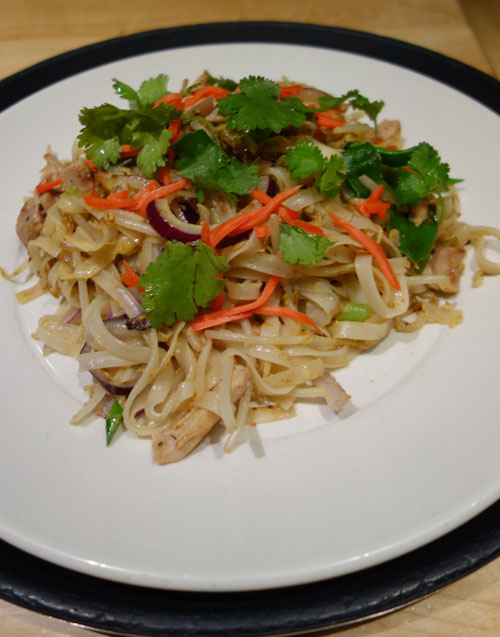 That's my second entrée, #44 2nd entrée- Ginger Chicken Udon.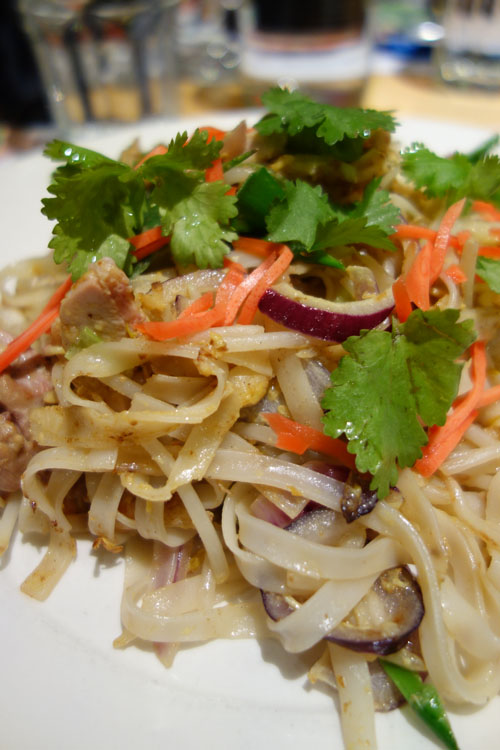 It was delish! I always stick with Pad Thai because I not only love the flavours, but also I try to eat gluten free. Through talking with Chef Mangleshot, I learned that it's easy to substitute rice and noodles on the Wagamama menu for gluten free meals. I always thought they didn't have flexibility because everything is so keenly defined by numbers on their menu.
Aside from the amazing food, a highlight of my night was talking to these two food stars.
It would be tough to find a chef who loves his profession more than Chef Mangleshot. In our conversation, he said, "For me, it's about how well we do at Wagamama." He truly wants people to converse with wait staff to learn alternatives to their favourite entrees, based on the key ingredients in them, and to explore the 60+ other Wagamama menu options.
The bloggers who favoured soy sauce, which forms the basis of dishes such as Yaki Soba, tried dishes such as Cha Han.  This is Yaki Soba, but with rice. Dr. Fergusson suggested Donburi, because she says people who like saltier soy sauce flavours don't like bitter dishes.
Dr. Fergusson also was a canon of information regarding the science of food. I highly suggest you explore her website to learn more.
After my second course, I was really starting to feel like I was part of a Man vs. Food episode, but somehow I found room for the dessert tray!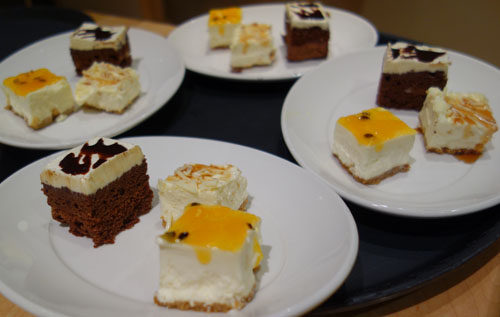 So, I have to ask, Sunny friends…. When you go to Wagamama, do you order their Chicken Katsu Curry? Chef Mangleshot says it's their most popular selection. If so, maybe you'd consider conversing with them to discover an alternative that might become your new favourite?
What do you think?
* My meal at Wagamama was complimentary. Opinions and pictures are entirely my own.