Why would you need an international driving permit if you're planning to drive abroad?
You should read this article if you are:
American and living in London with a valid US Driver's License
American and planning to drive in the UK or EU on a holiday
American expat living in the UK and have a valid UK driver's license
British, have a valid UK driver's license and planning to drive in the EU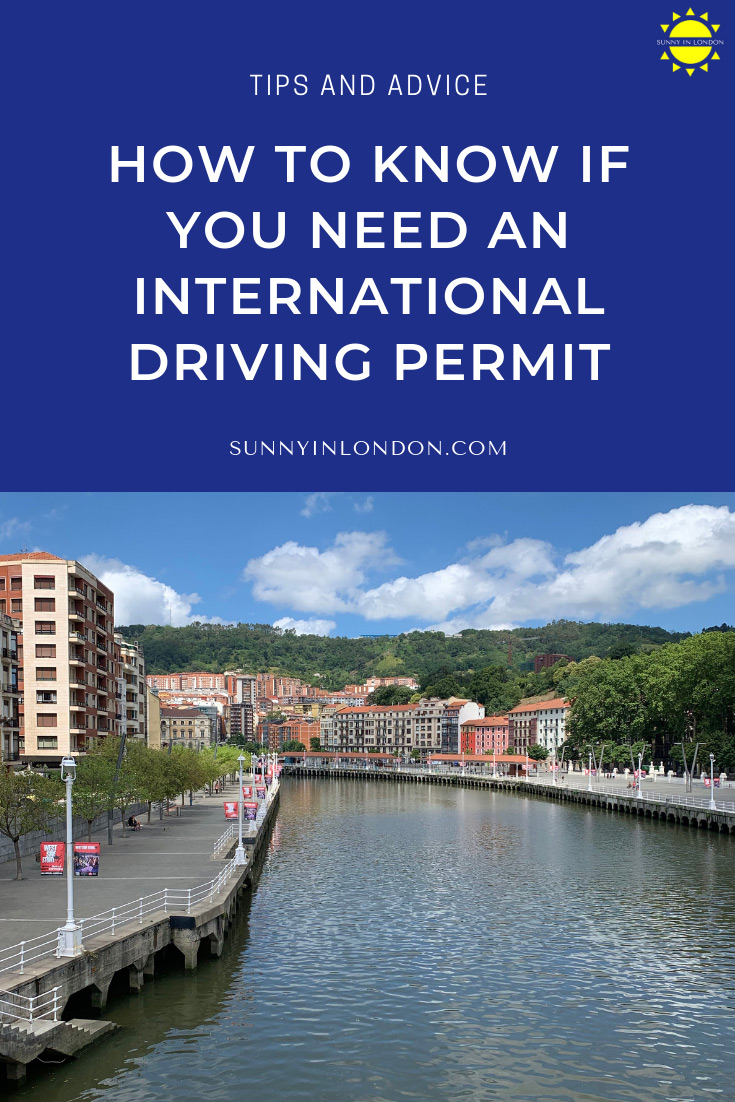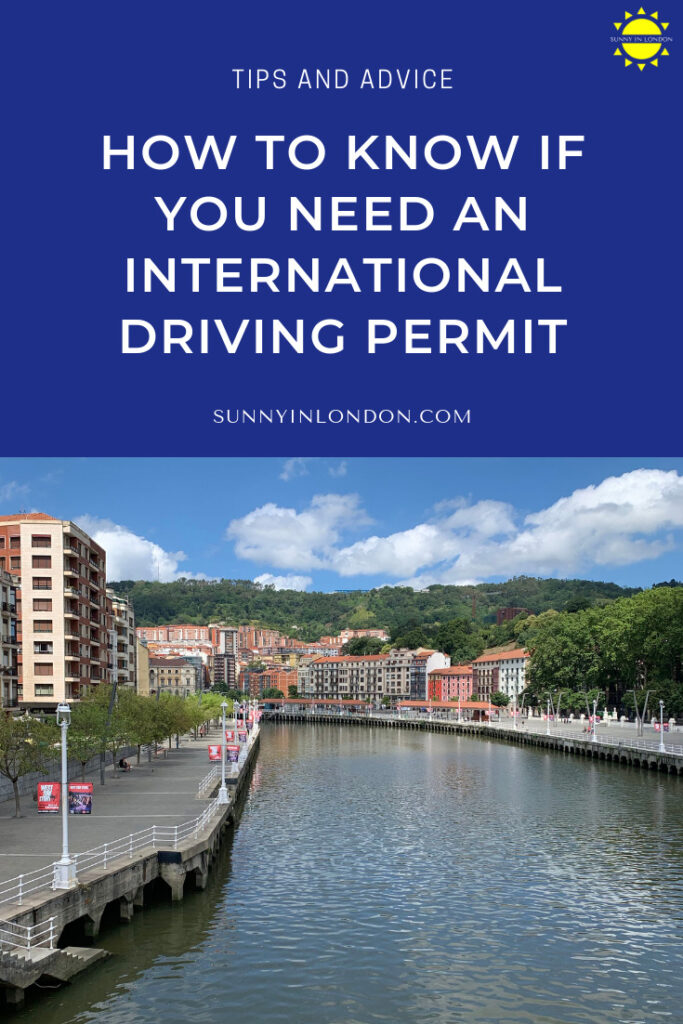 International Driving Permit
When planning our recent fly drive holiday from London to Spain and France, Mr Sunny informed me that I should get an international driving permit. Since living as an American the past six years in London, I have yet to get a UK driver's license. I could have driven in the UK my first year on my valid Florida driver's license. Within that time I would have been able to take a reduced driver's test. Assuming I passed, I could have had a UK driver's license.
However, simply making the cultural adjustment and career change the first year I lived in London was more than enough to manage. So, I did not pursue getting a UK driver's license.
Anticipating cars coming from the opposite direction is still something I am sifting through daily!
Since learning that in Spain and France they drive on the right side of the road (had to take a little dig there in the spirit of the English humour I've acquired), I wanted to take advantage of being behind the wheel on our holiday.
Mr Sunny and I both obtained an international driving permit for our fly-drive holiday. But, each of us had a different process.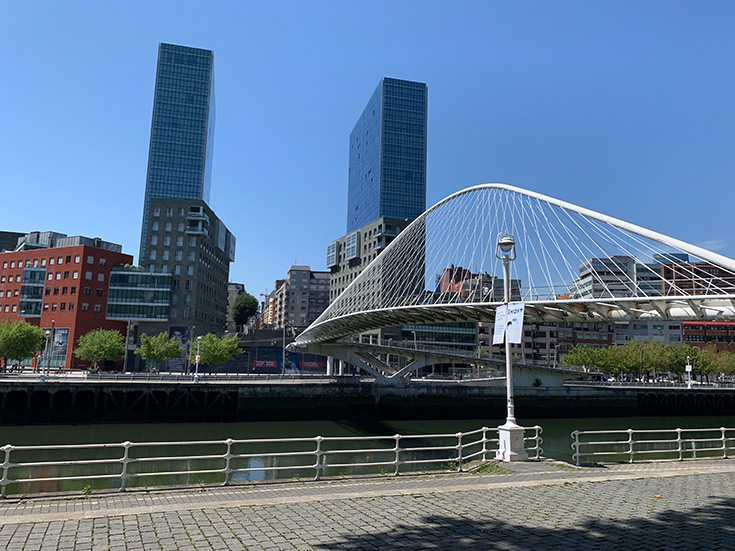 International Driving Permit for UK Drivers
You are able to use a Great Britain or Northern Ireland driving license in all EU or European Economic Area countries and Switzerland. However, if there is no Brexit deal at the end of October 2019, you will need an International Driving Permit (IDP) to drive in some EU and EEA countries.
Note that if you're caught breaking the law while driving in the foreign country, authorities can get the vehicle's registered details from DVLA. This can be done through speed camera.
You should check each country's requirements on the UK government website on the page for Driving Abroad.
The UK Process- Mr Sunny took 2 passport photographs to a post office in London, along with his valid UK Driver's License. He paid £5 for each one. He needed two because he learned that France and Spain are grouped in two different categories for an international driving permit.
His international driving permits for these two country groups are valid for one year from the date he received them.
International Driving Permit for US Drivers
The steps for an American living in the US are simple.
Visit the AAA website and download the application for an international driving permit.
Bring the completed application, your valid driver's license, two signed passport photographs, and $20 for the permit to the nearest AAA branch office.
Since I am living in London, obviously this simple visit wasn't possible for me. Instead I mailed all the information to my mother, who was gracious enough to make the trip to an AAA branch office for me. I also sent her two passport photos that were each signed on the back, as well as a copy of my valid Florida Driver's License.
They completed the application for the International Driving Permit while she waited. My mother then mailed the booklet back to me.
If you have someone's assistance, your timeframe for getting an International Driving Permit can be factored by considering the transit time for mail and your helper's schedule for making the trip to an AAA office.
However, it is possible just to mail all the information directly to one of their offices. You can include additional U.S. funds for expedited return mail service, if time is important.
You can watch the Sunny News YouTube video for additional information plus see the gorgeous scenery of Basque Country. I got an international driving permit so I could have bragging rights on being able to say I have driven in foreign countries. Additionally, I also wanted to experience the beautiful scenery of these places as more than just a passenger.
You may also find the comments from other viewers who have advice on their experiences useful too.
International Driving Permit- A Fly Drive Holiday
If you are considering this type of holiday, you may wish to learn more about our fly drive route as well as what hotels we recommend. You can see our experience in this trip video.
International Driving Permit- Why We Have Them
You might be wondering why we each made sure to have an International Driving Permit for our trip. With the uncertainty of Brexit, Mr Sunny thought it would be best to have one since they are valid for a year and we knew he was driving on this holiday and possibly those upcoming. Also, these permits are not an actual license and do not replace them in any capacity. The booklet you receive has a translation in 10 different languages of your driver's license.
Having completed our fly drive holiday, we can say that it was not common to meet someone who spoke English well in Basque Country, outside of hotel check in staff and concierges. In the unfortunate situation of being pulled over by a police officer in another country, you will likely encounter the same language barrier. Save yourself aggravation by having your passport, driver's license for your country and the international permit readily available.
International Driving Permit- Final Thoughts
Further, to avoid surprises and possible huge disappointments, you should check with the car company you are hiring in advance. Knowing if they require an international driving permit from drivers you are registering is important.
Also, I indicated an activation date just a few days prior to our trip on my International Driving Permit. You do not need to write the date for which you are mailing the application, so I suggest you do the same as me to get as much of the 1 year you are allocated as possible.
Please add your comments and questions about international driving below. Are you American and afraid of driving in another country? What do you think could be intimidating? What would encourage you to try it?
For More Information on US and UK Differences: