The 5 Worst American Beers
Do you have any idea how many American beers exist now? This question really intrigued my British husband, Mr. Sunny, on our recent trip to Florida. While we were there visiting from London, he was on a mission to try as many American beers as possible.
I've never fancied the taste of beer. So, during our ten days visiting my home state, I sat back and watched him sample beer after beer and took notes on all his observations.
Through his devout 'research', he discovered several American beers that feels are lovely. Unfortunately in this experiment, he identified a handful that made the drink challenge a bit hard to swallow.
Let's begin with the positive and then move to the 'only if it's the last beer available on Earth' option…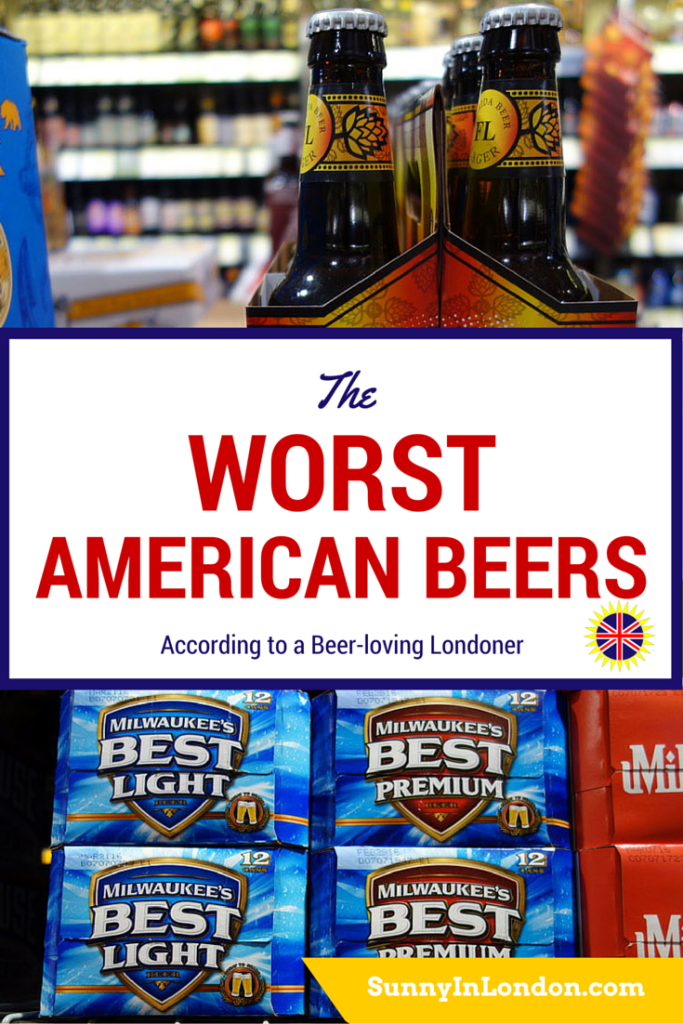 If you're an avid Sunny in London blog reader, you'll know Mr. Sunny regularly orders Stella Artois. We really should get some kind of brand ambassador role for this because it's mentioned in nearly every food, restaurant and drink review we do.
Next, he'll select San Miguel, if Stella isn't on the beer menu.
If I'm not around and he's at a leaving drink or night out with his mates, he'll get serious and order a Delirium Tremens. He's a huge fan of Belgian beers. We wrote about where to drink these beers in Brussels.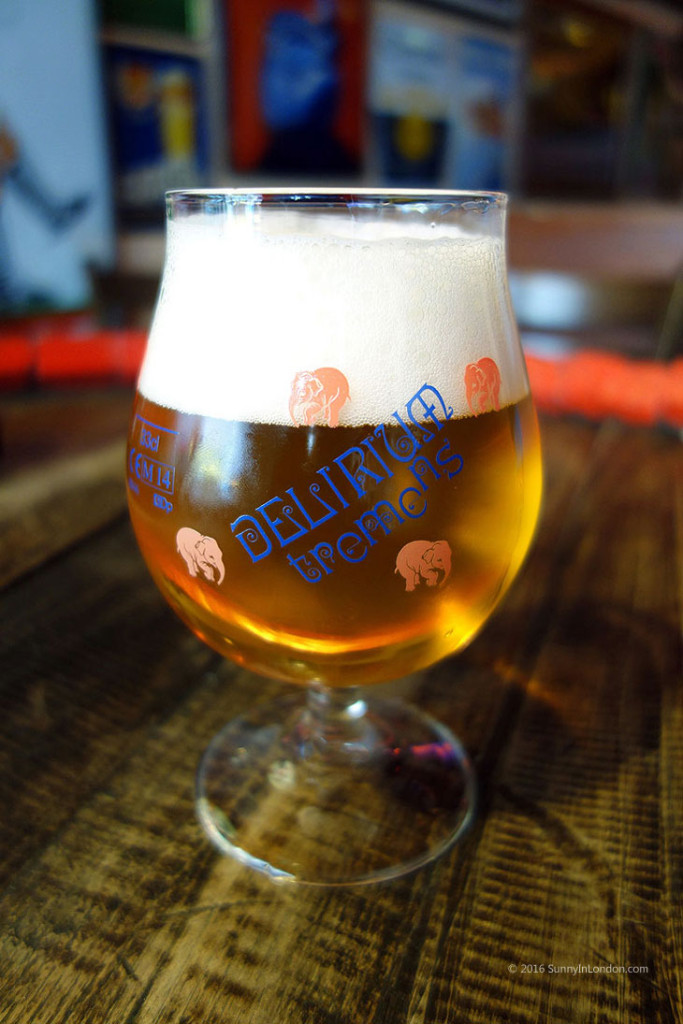 When he was twenty, Mr. Sunny spent a year living in Los Angeles. He recalls very few beer options at bars during that time. Now, he is simply amazed at how far American beers have come and always takes pictures of the taps to send his mates in London.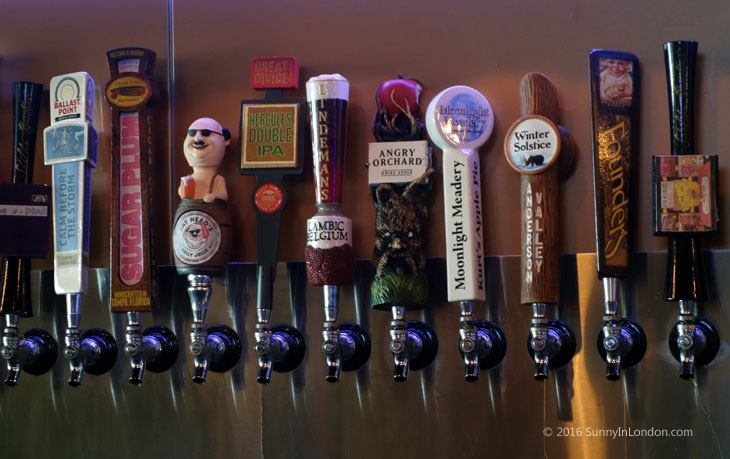 On this trip, he rated Yuengling beer as the best. Following that, honourable mentions go to Rolling Rock and Budweiser.
And these are the ones he will fondly refer to as 'the Worst American Beers' on the planet.
Worst American Beers: Up River Lager
Brewed by the Mudshark Brewing Company in Arizona, this lager didn't impress Mr. Sunny. Specifically, he said it left a more than fishy taste in his mouth. Even though we were on holiday in Florida, this still didn't sit well with this self-proclaimed professional beer drinker.
Worst American Beers: Lagunitas Beer
This IPA is billed as 'highly drinkable.' It has a bit of caramel malt barley that 'provides the richness that mellows out the twang of the hops.'
Mr. Sunny says, 'the twang makes your tongue curl.' No good.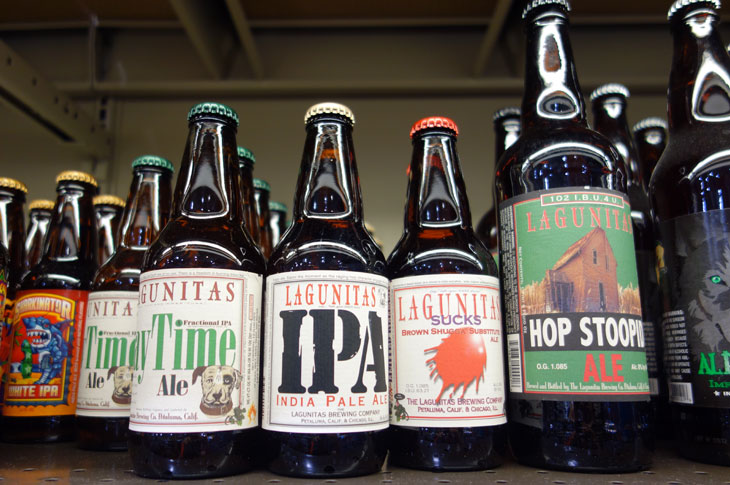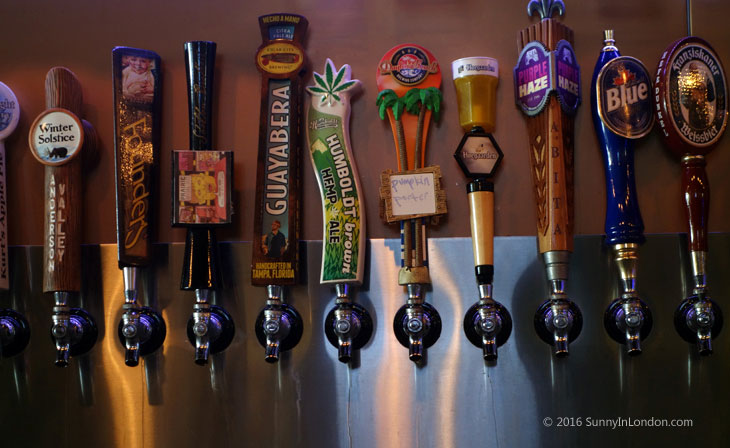 Worst American Beers: Humbolt Brown Hemp Ale
We admit that Mr. Sunny tried this beer just to be a bit cheeky. It's brewed with toasted hemp seeds that add an herb-accented flavour. Although it's won numerous awards in California, Mr. Sunny says 'Just Say No' to this one. Further, he said it didn't even give him the munchies. Duuuuuuude.
It's in the center in the picture above.
Worst American Beers: Floridian Hefeweizen
The tagline 'Suntan for your Soul' definitely caught my husband's attention. He says the best sunscreen for a British bloke is to be seated at an indoor bar.
However, this beer from the Funky Buddha Brewery didn't go down like the liquid sunshine we had hoped for.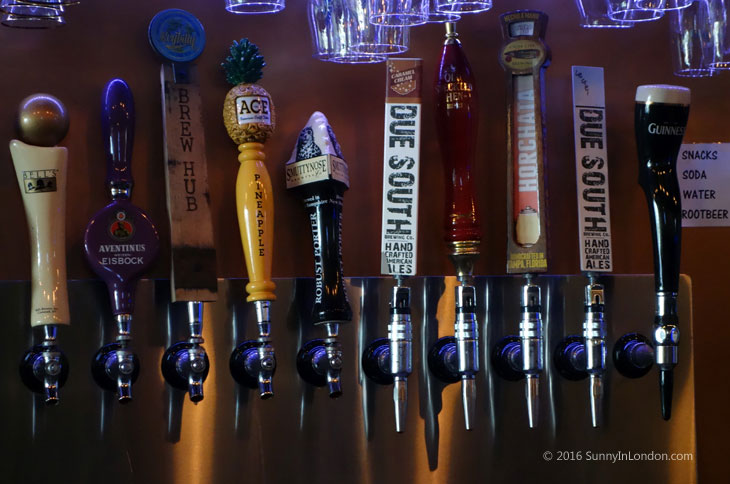 Worst American Beers: Milwaukee's Best Light
Finally, Mr. Sunny agrees with the entire US drinking population in saying that 'The Beast' is by far the champion of the worst American beers.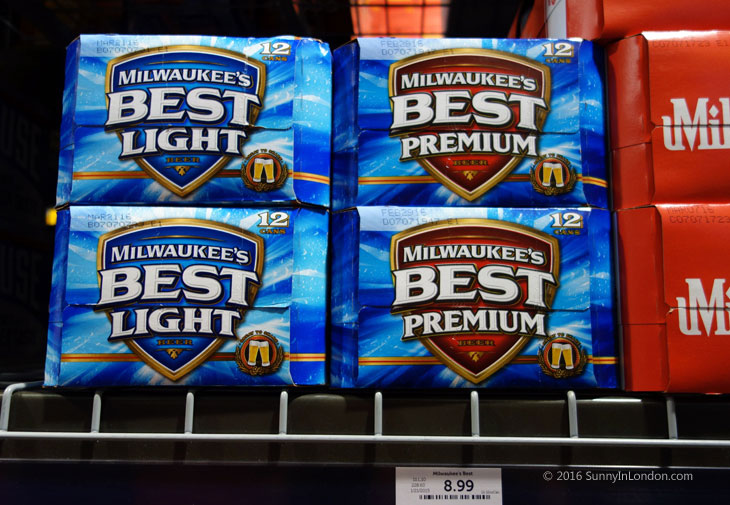 So, that's an Englishman's view of what's on tap in America.
We want to give a special shout out to the House of Beer in Port Orange, Florida for letting Mr. Sunny sample so many beers for this story. They have a great Winterfest selection of booze for the holidays, if you're in the area.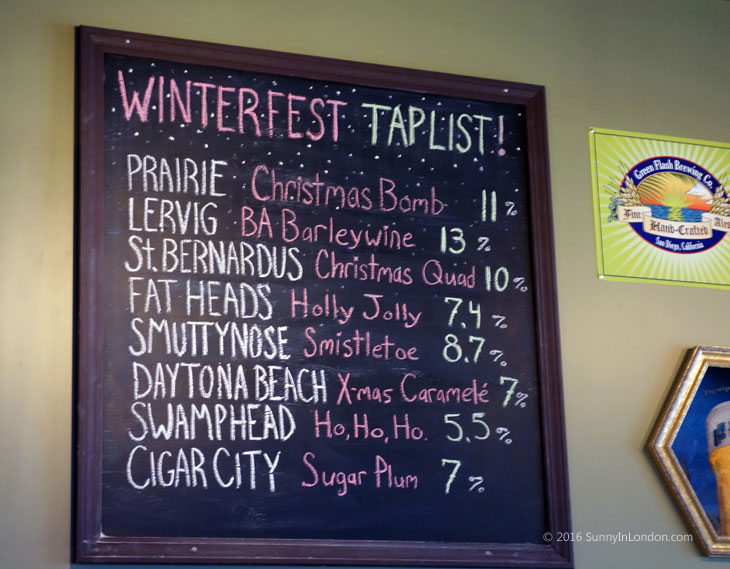 Mr. Sunny would like for everyone to know that this is the blog post he enjoyed the most, and he's available to conduct this type of research anytime, any place. And, he really loves the personalized beer mug that With Luv Design sent him for Christmas. He says it's a stocking stuffer he hopes to keep full year round!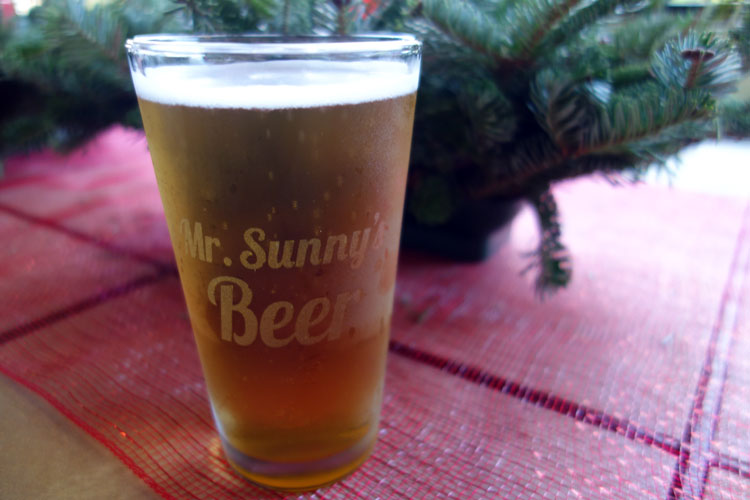 Do you agree with Mr. Sunny's worst American beers? Which ones would you add to the list?