Delirium Cafe: Where to drink BEER in Brussels
Delirium. Beer. Chocolate. Waffles. Brussels. Did you know Mr Sunny and I were on a mission a few weeks ago when we left London for a long weekend?
Oh yes, Sunny friends. It wasn't all fun and games. He went to drink beer, and I went to eat chocolate and waffles. That was the plan.
We did our research too. In fact, you might say Mr. Sunny spent his whole life preparing for that trip. It was crystal clear to me that he would complete his goal moments after we ditched our luggage at Hotel Metropole Brussels.
Mr. Sunny knew exactly where he was going.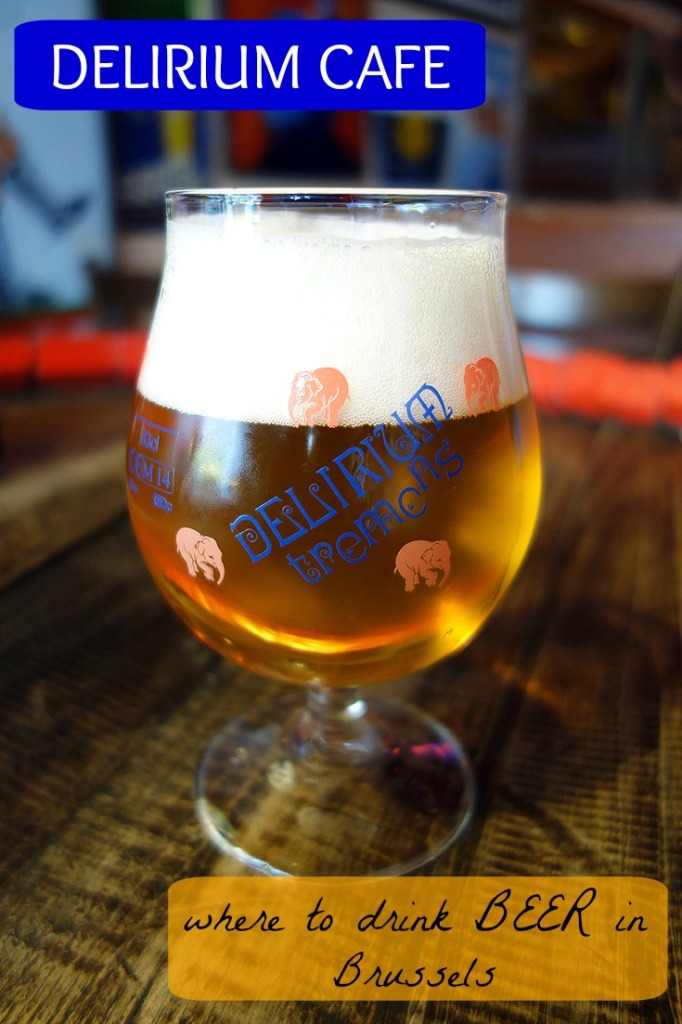 After walking for a few minutes, he stopped and declared, 'I'm just going to go in there, drop to my knees and start chanting!' Here's what he saw in front of us…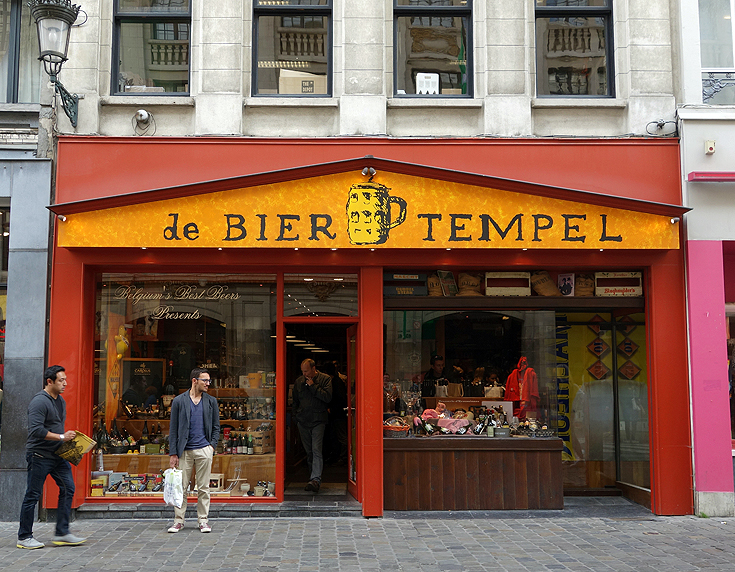 Mr. Sunny is no joke when it comes to beer. We headed inside to do what he called 'pre-gaming.'
Since I don't drink beer, this was all foreign to me. The endless merchandise available was in itself intoxicating.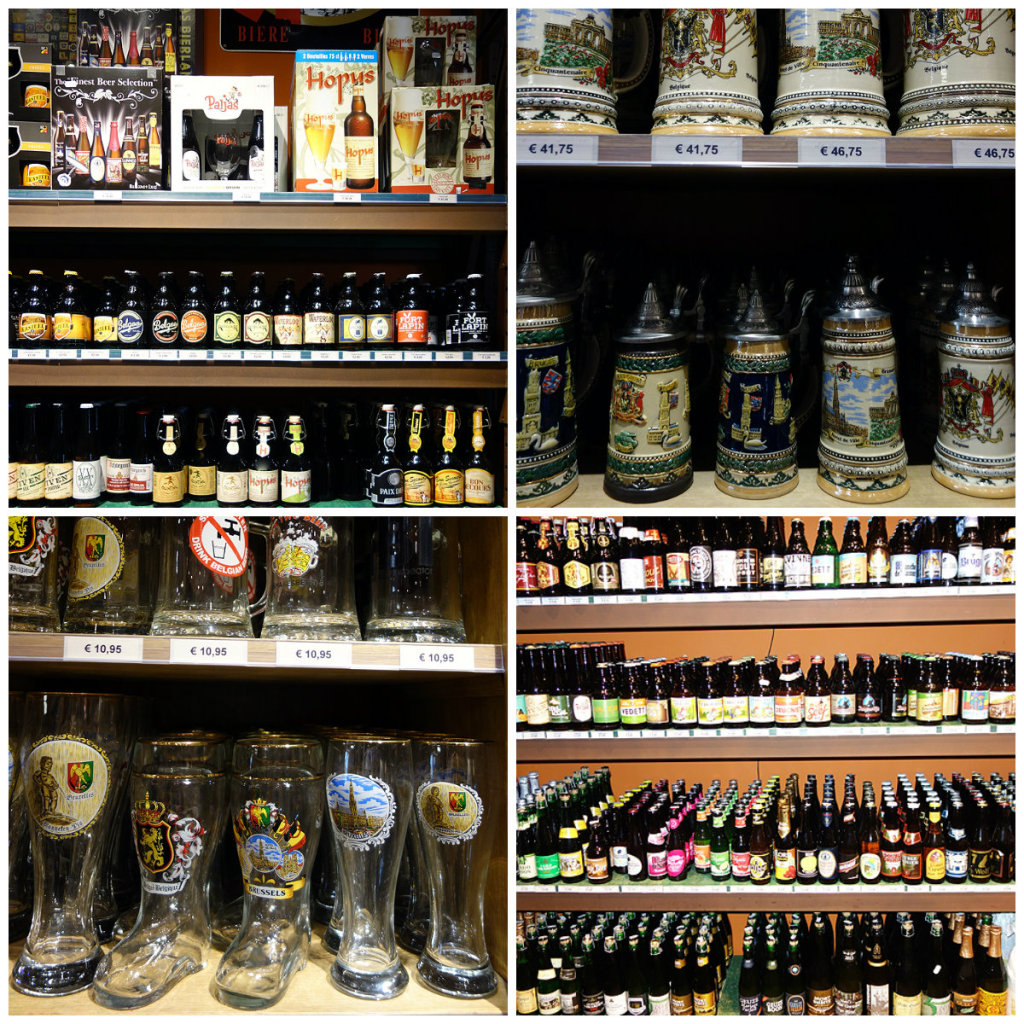 Beer glasses. Beer mugs. Beer shirts. Beer bags. Shrimp beers. (HaHa! Sorry, just had to see if I still had your attention there, Forest.)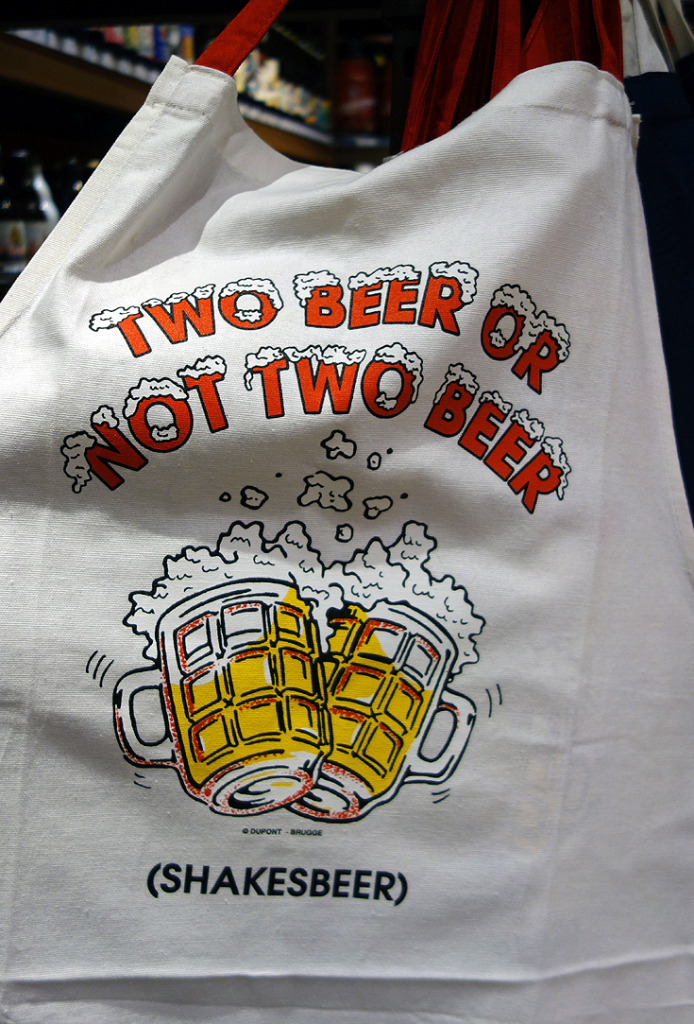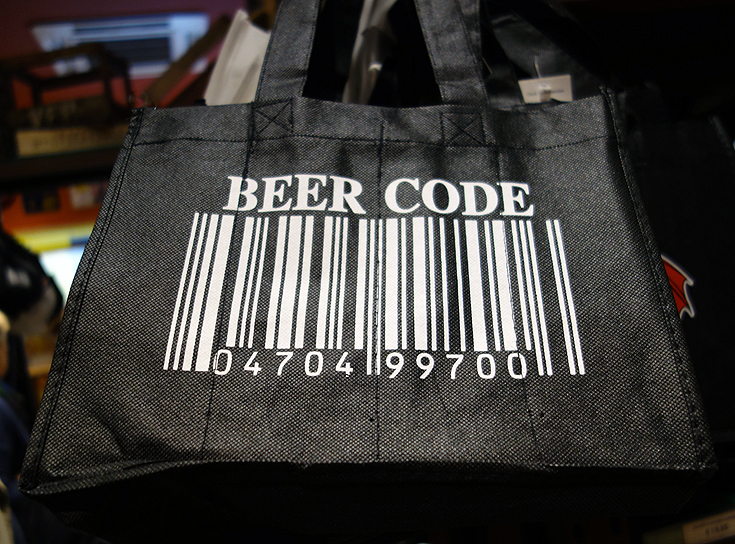 And of course, they had stacks and stacks of the coveted Kwak glass. Mr. Sunny taught me the importance of those on our very first pub crawl.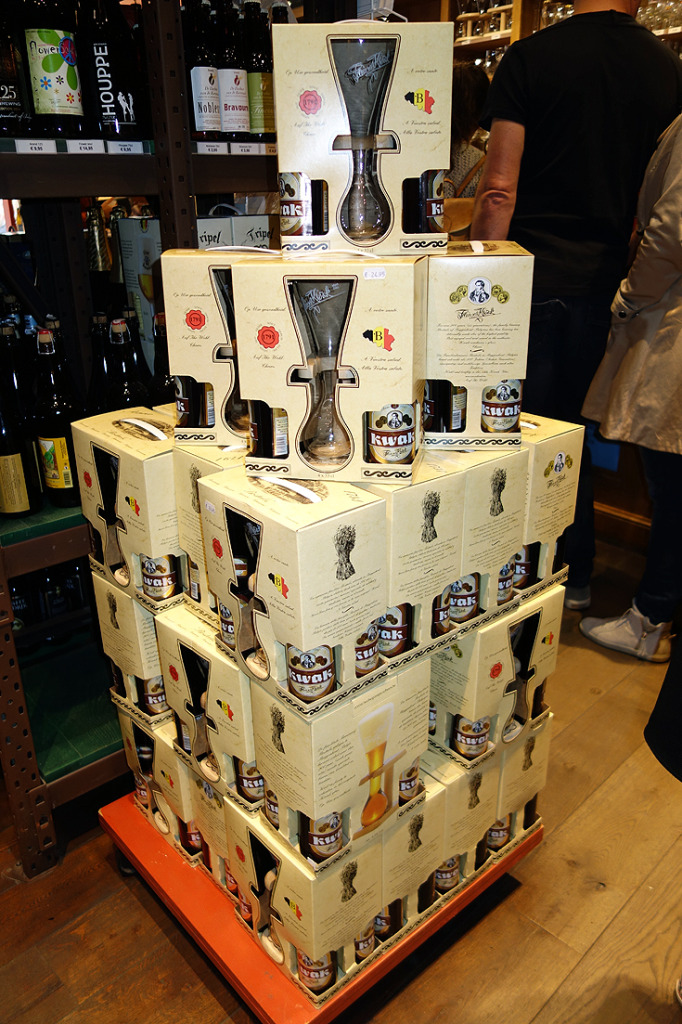 After our designated time of worship ended, we headed to Mr. Sunny's promised land. Delirium Café.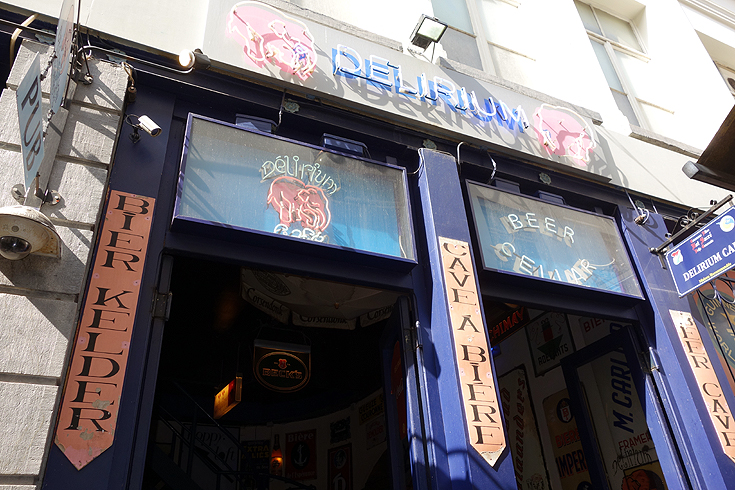 Sunny friends, if you're a serious beer drinker, Delirium Café in Brussels needs to be at the top of your bucket list.
Why? They have over 2,000 beers. Well, that's what they told us. Today, their website says 3,162. And just in case you're wondering, they won the Guinness Book of World Records in 2004 for the most varieties of commercial beer available.
I'm not kidding about this place being the real deal. We made our way through the not-so-glamorous doors and up the sticky stairs.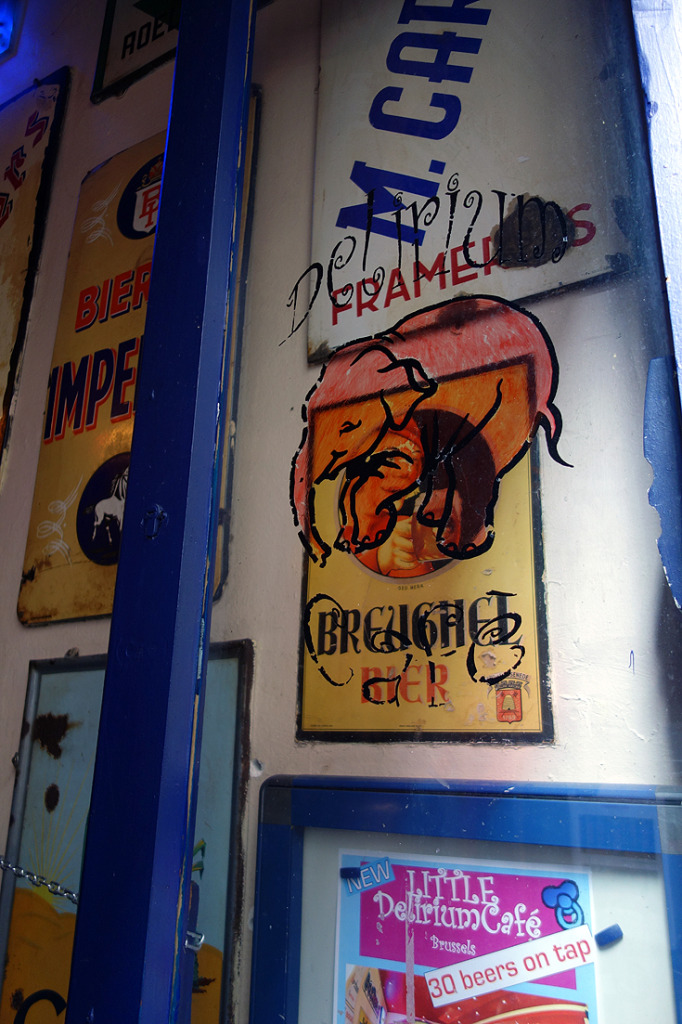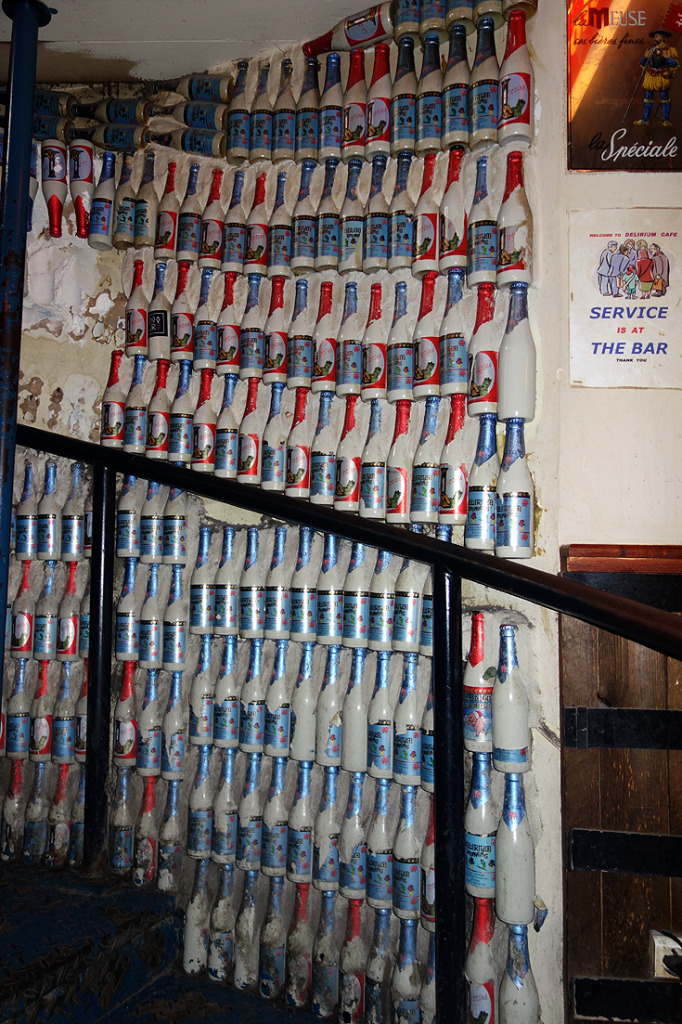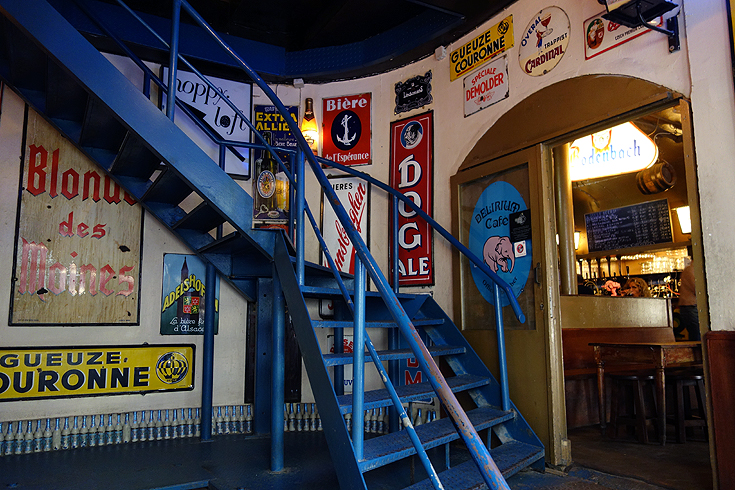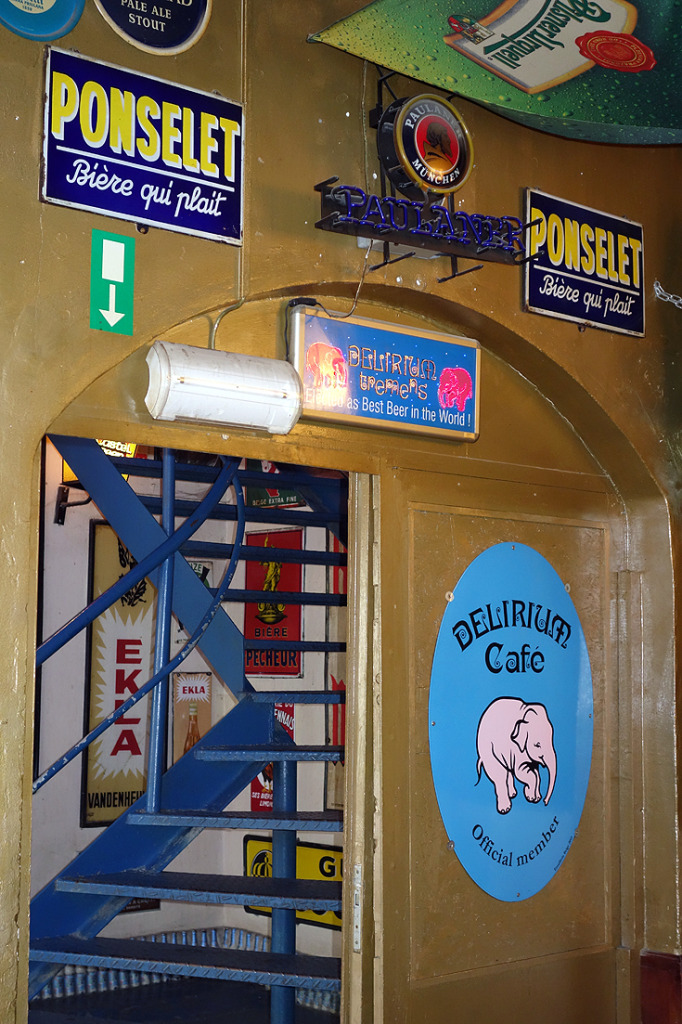 As we walked inside, Mr Sunny was captivated. 'I wonder how many beers have been spilled on this floor?' he said in utter amazement.
To be honest, my nose lost count after a thousand. And, I'm happy for that.
Delirium Café is literally covered in beer.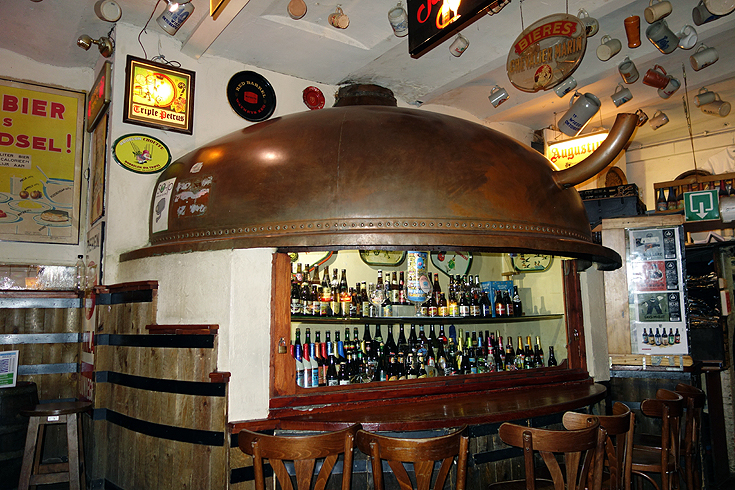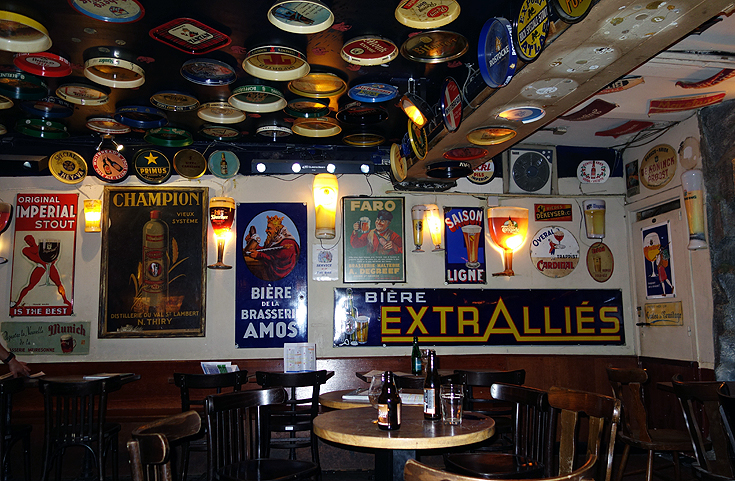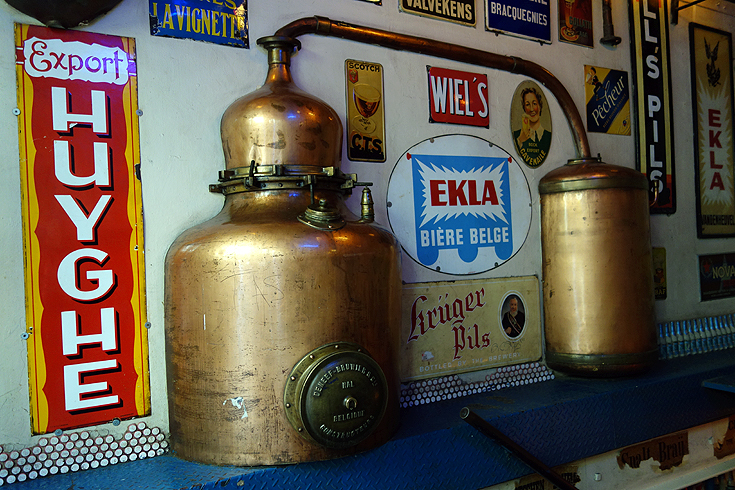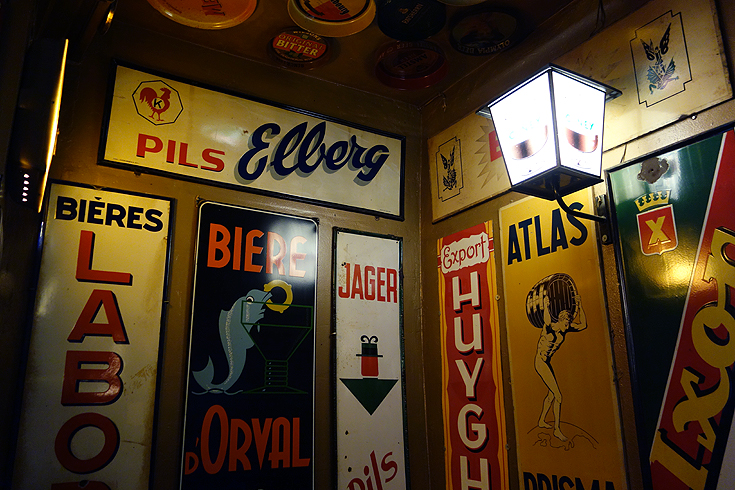 I plugged my nose and drudged behind Mr Sunny. He walked to the bar in complete concentration. He was like Indiana Jones in the beginning of Raiders of the Lost Ark as he gets ready to swap a bag for the golden idol in the booby trapped temple.
This was his golden idol. Well, there were hundreds…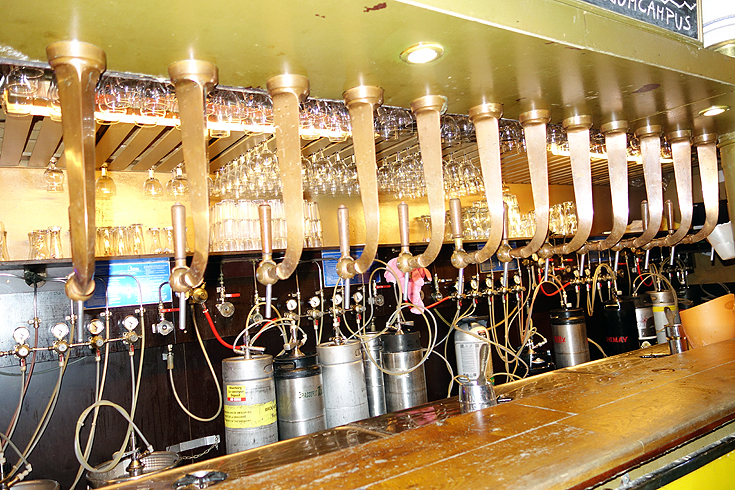 Mr. Sunny told me to take a picture of that for you. He said any devout beer drinker would probably copy, print and frame it. If that's you, throw me a little spare change as a royalty fee.
Next, Mr. Sunny told me to grab this picture for you because he wants you to see that this beer is bigger than the guy's head.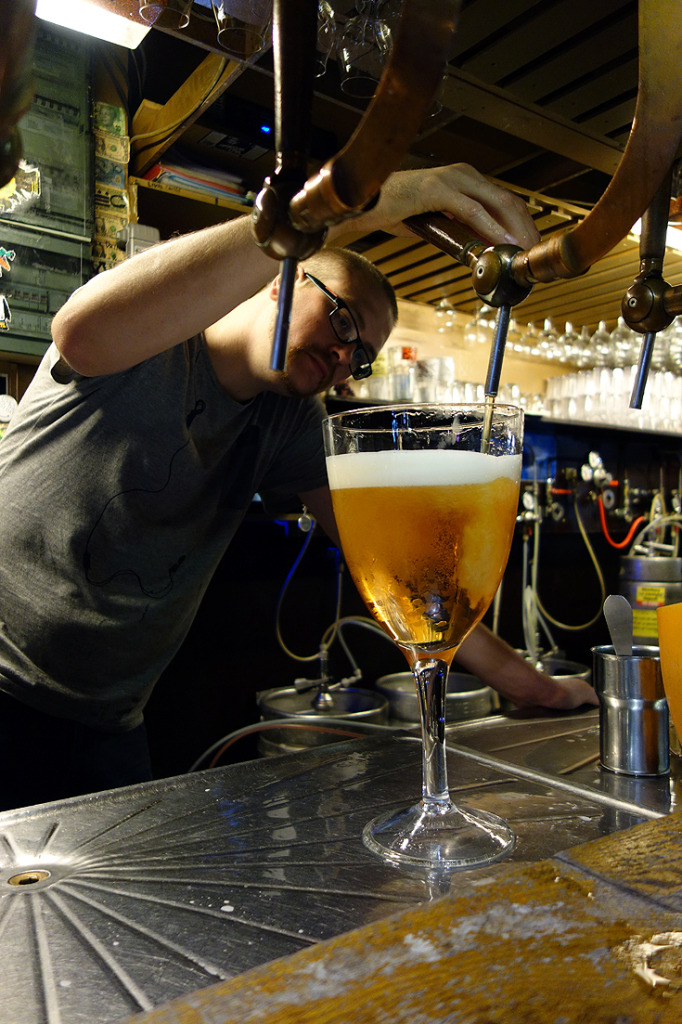 My temporary Indiana Jones then pointed out the two blokes at the end of the bar who ordered the 'Holy Grail', as he called it.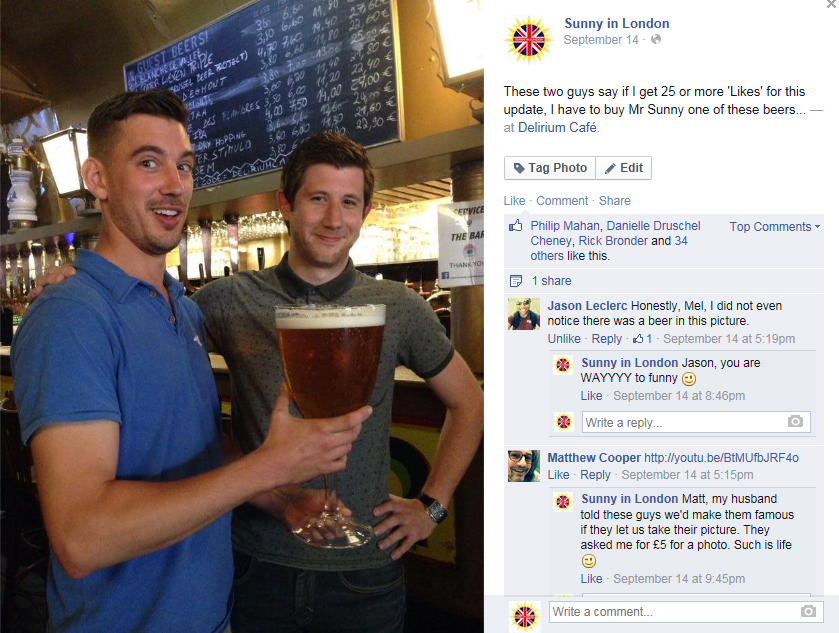 They proudly took their trophy beer to a table with two girls and began the challenge.
I ordered a water and patiently waited through Mr Sunny's selections.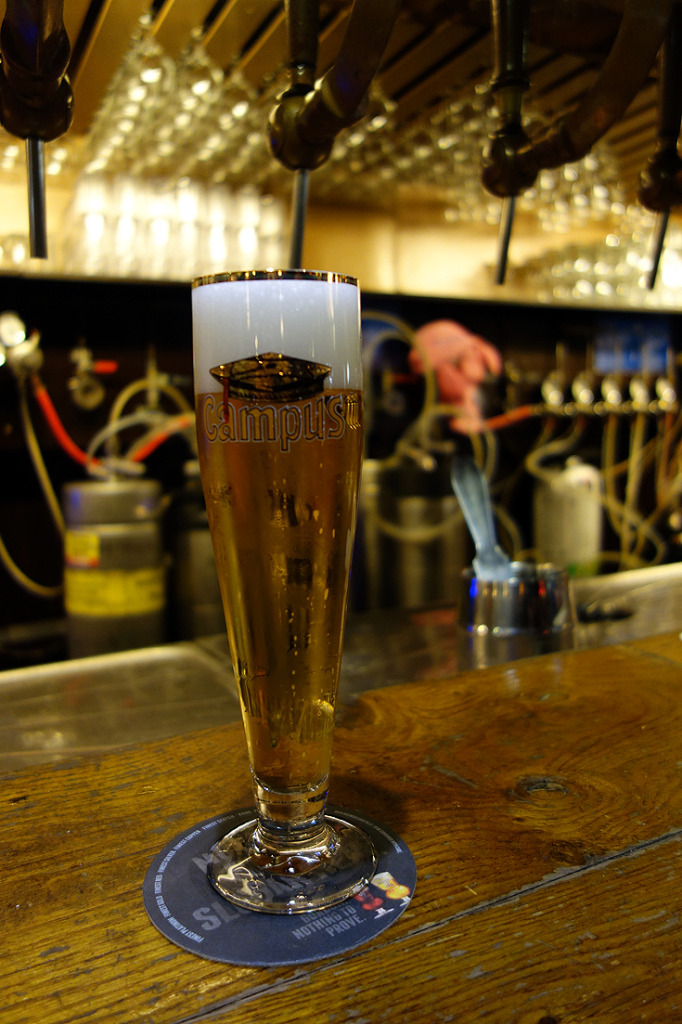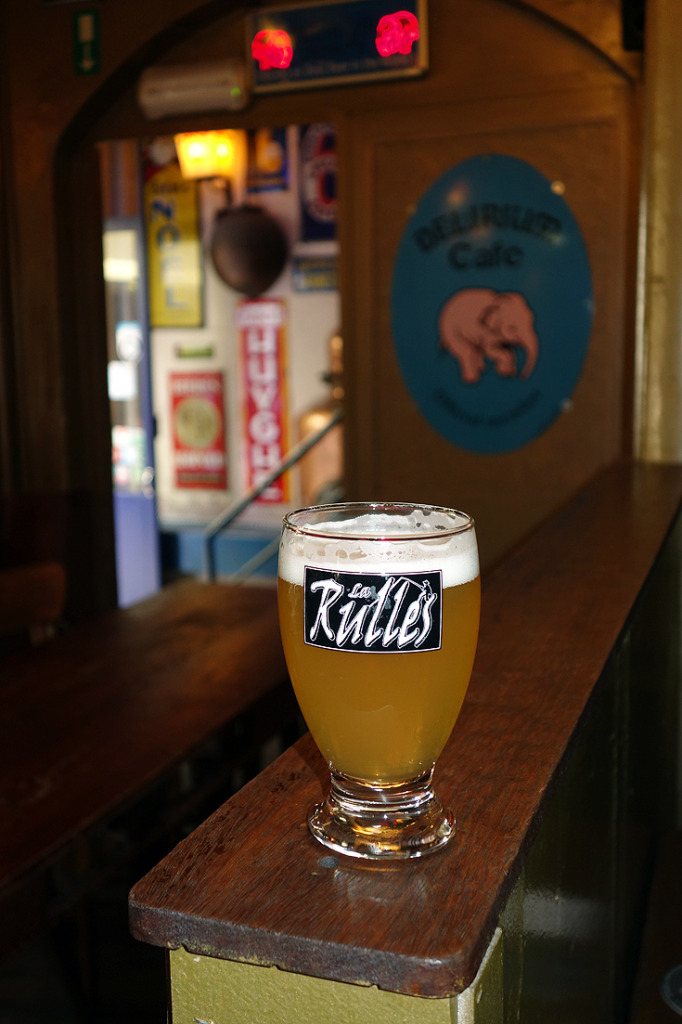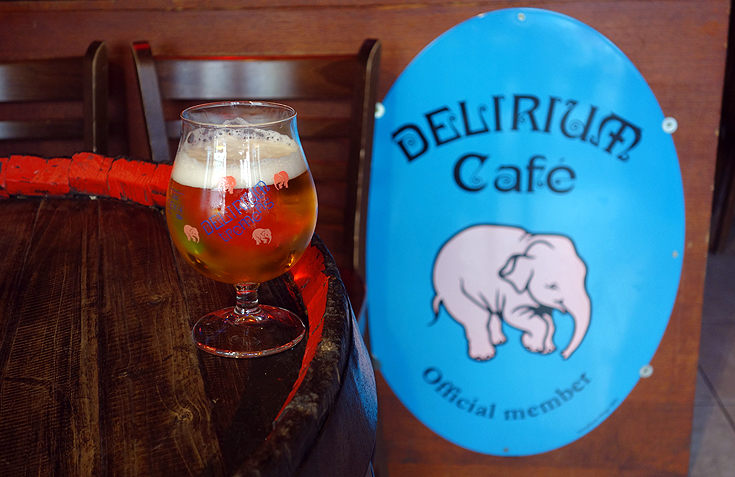 'What did he try?' I bet you're wondering.
Well, so am I.
You see, ummmm, the best I can clearly tell you is this:
'Delirium: The serious disturbance in a person's mental abilities that results in a decreased awareness of one's environment.'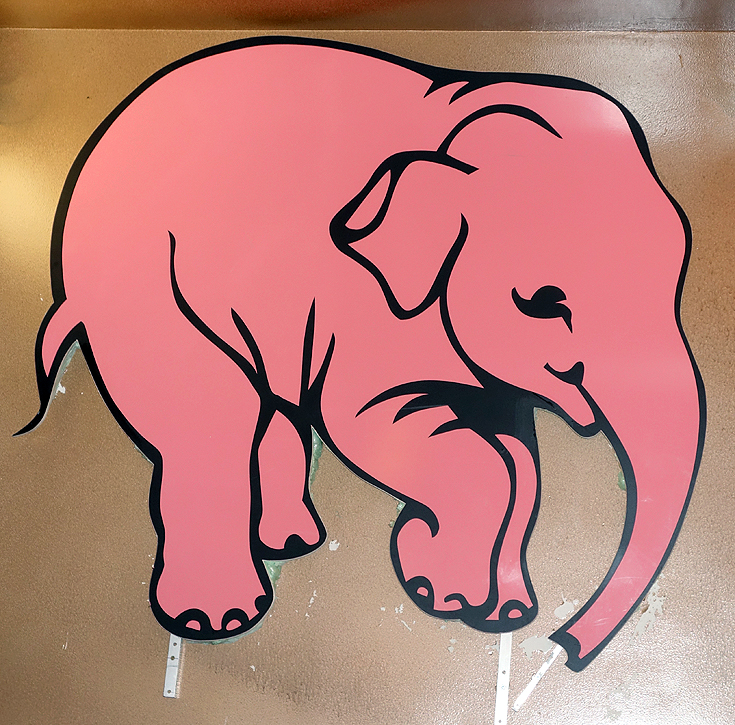 'Delirium: a name for acute confusion. The patient who is delirious is often experiencing a world that makes no sense to us but is very real to him.'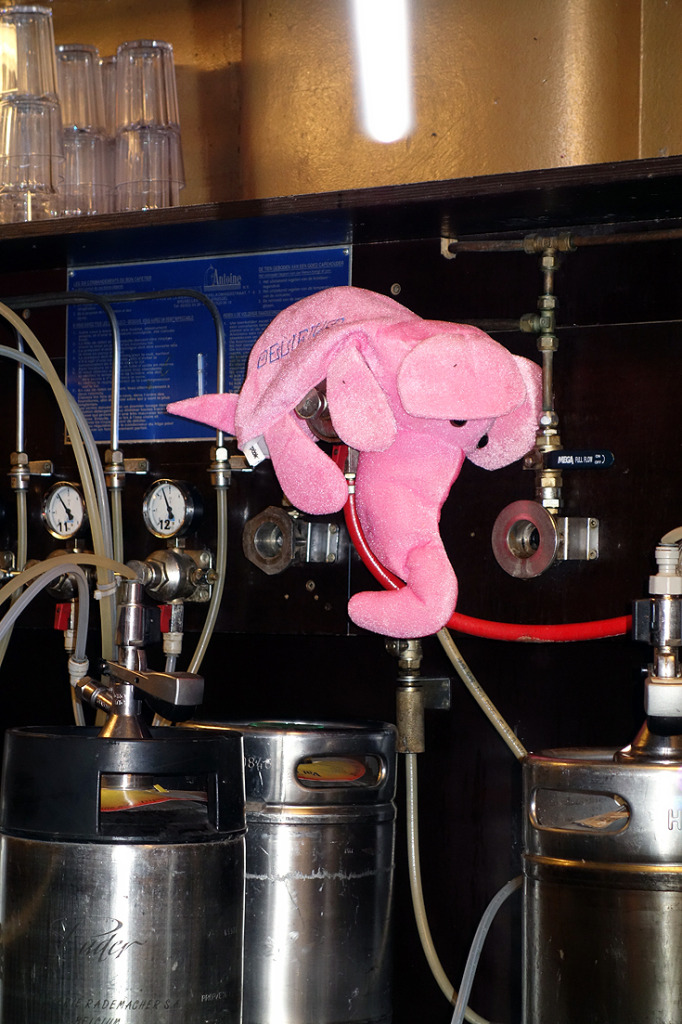 That's right. Mr. Sunny can't remember. He said to tell you 'they were dammmnnnn good.'
As for me, I stuck to my water.
Or did I? We're still trying to figure out how this picture ended up on my camera…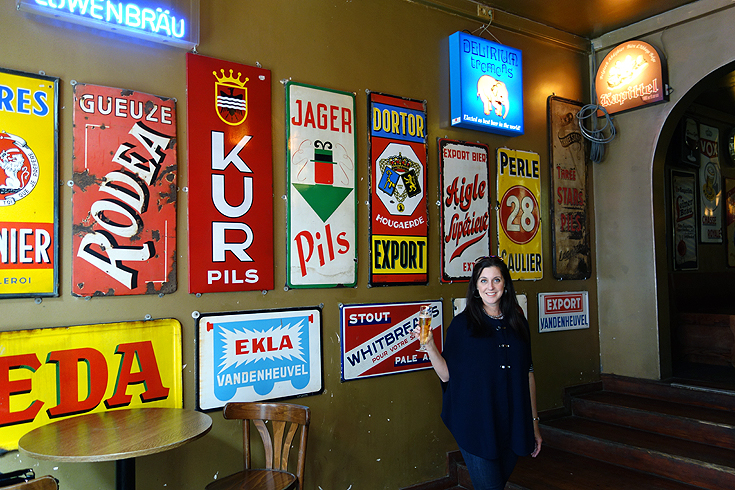 Which is just before this shot, which is of the ceiling at Delirium Café.