Ode to 1995: A 20 Year Old London Blogger Love Story
Did you notice some sneaky stories from this London blogger in 2015?
2015 was a very special year for me. It marks my twenty year celebration of falling in love in London.
My About Me page tells the story of when I moved to London from Florida for the first time in 1995. It was for work experience with NBC News. At the international bureau, I met a young camerman and was enamored by him and London.
Distance didn't work in our favor when I returned to the US after the position ended. Our lives went different directions. However, we reconnected many years later and married in 2013.
To recognise this exciting anniversary of meeting my husband and discovering London, I revisited five experiences I had in 1995 and blogged about them during 2015. Looking back at each of these adventures, you can see what has and hasn't changed in London over the years.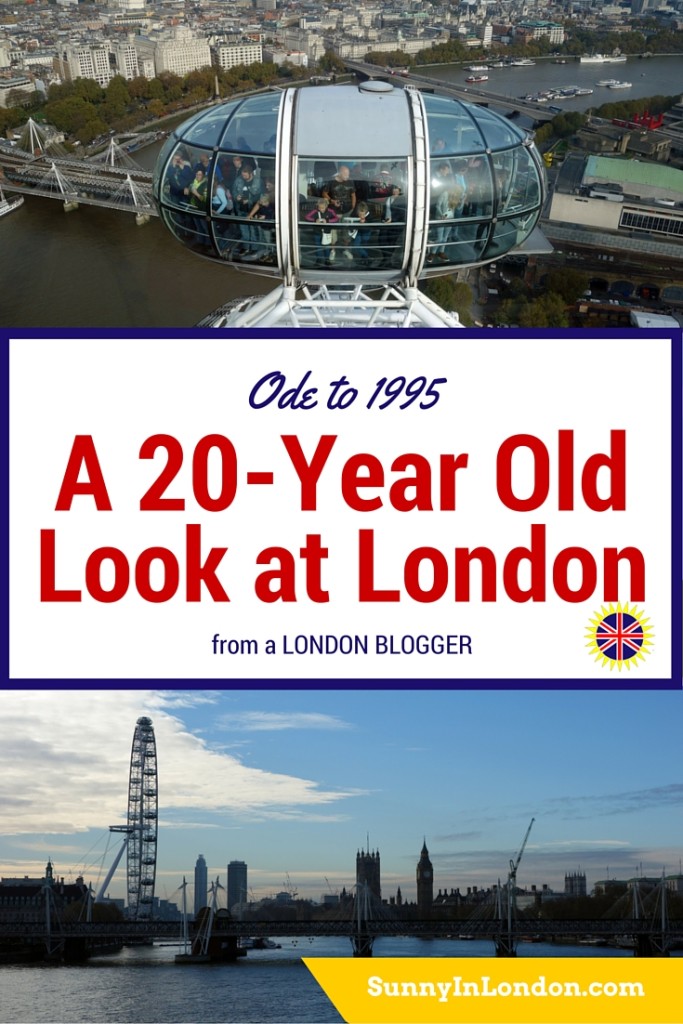 A London Blogger Reunion Tour: The Tower of London
In 1995 I had some really fabulous adventures with my mother when she visited me in London and I played tour guide for her. The Tower was her favourite attraction. She's a huge fan of English history and is fascinated with the stories of the country's Kings and Queens.
This attraction has hardly changed in between the twenty years I visited. It's not surprising given it's historic significance.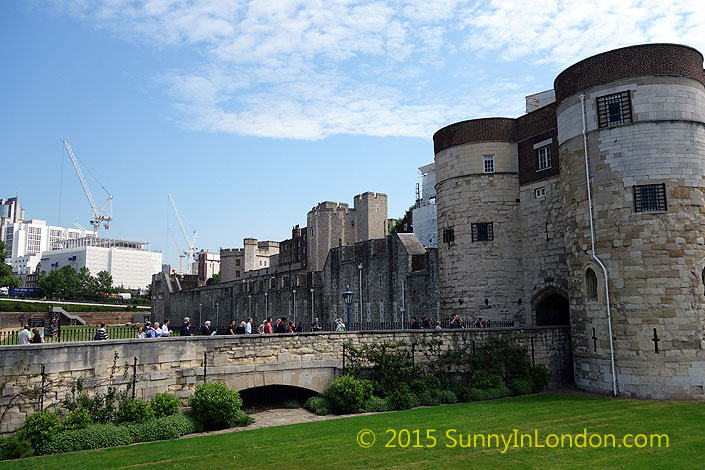 However, for the 2015 trip to the attraction as a London blogger, I felt I could've stayed the entire day learning more about the scandals and triumphs that took place around the Tower.
During both visits the Beefeater leading the walking tour was fun, informative and memorable. Taking time to tour the Tower of London will always be one of London's best experiences.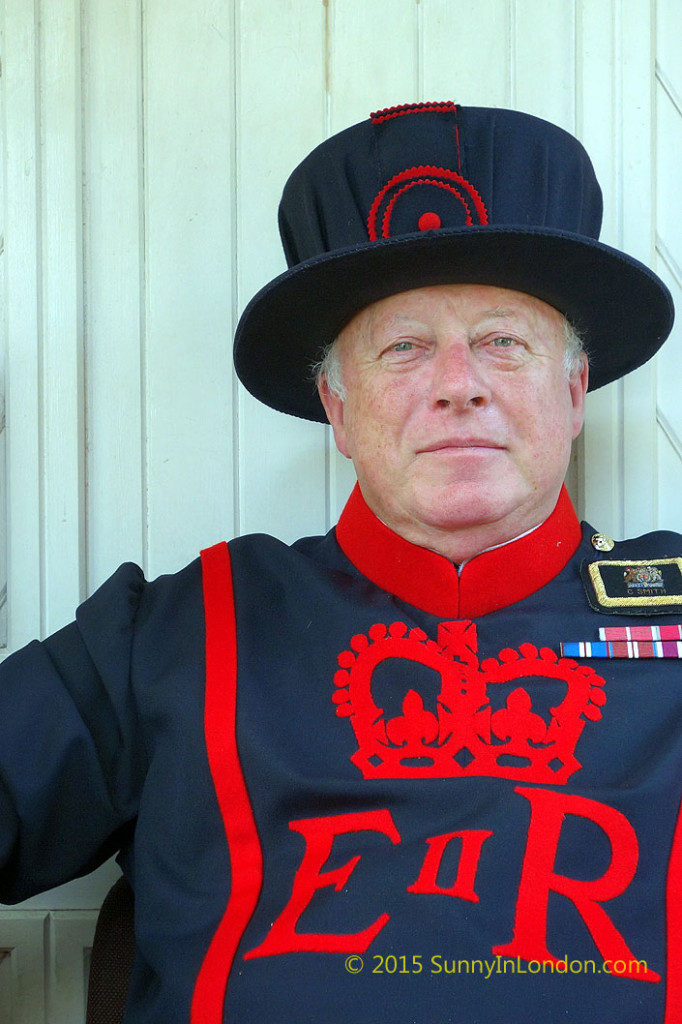 A London Blogger Reunion Tour: Tower Bridge
Twenty years ago my mother and I walked over the Tower Bridge. In 2015, as a London blogger I not only went up inside the bridge but also was able to take pictures through the relatively new glass floor that's been added.
For this reason, I declare it's the best place to take a selfie in London.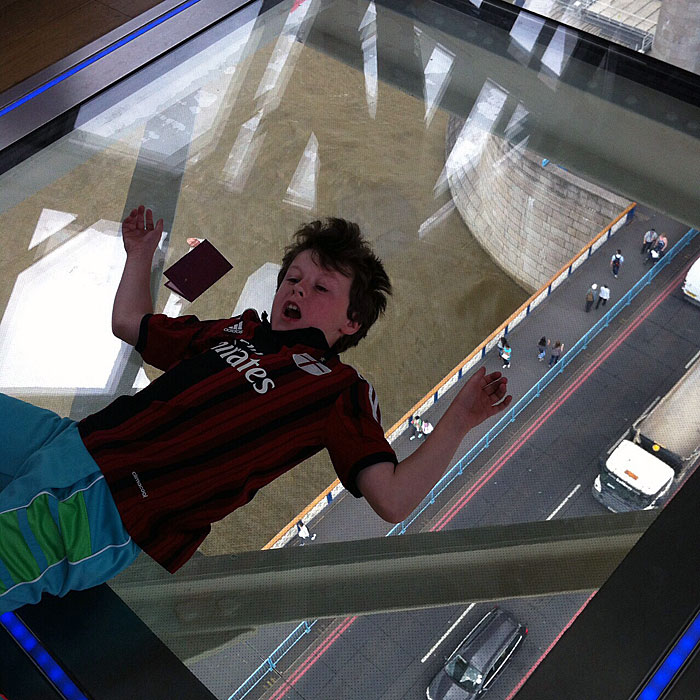 A London Blogger Reunion Tour: Madame Tussauds
Not only did I return to this world-renowned attraction in 2015, but also I tried to take some of the same pictures at Madame Tussauds that my mother and I took in 1995. Take a look at the differences between 1995 and 2015…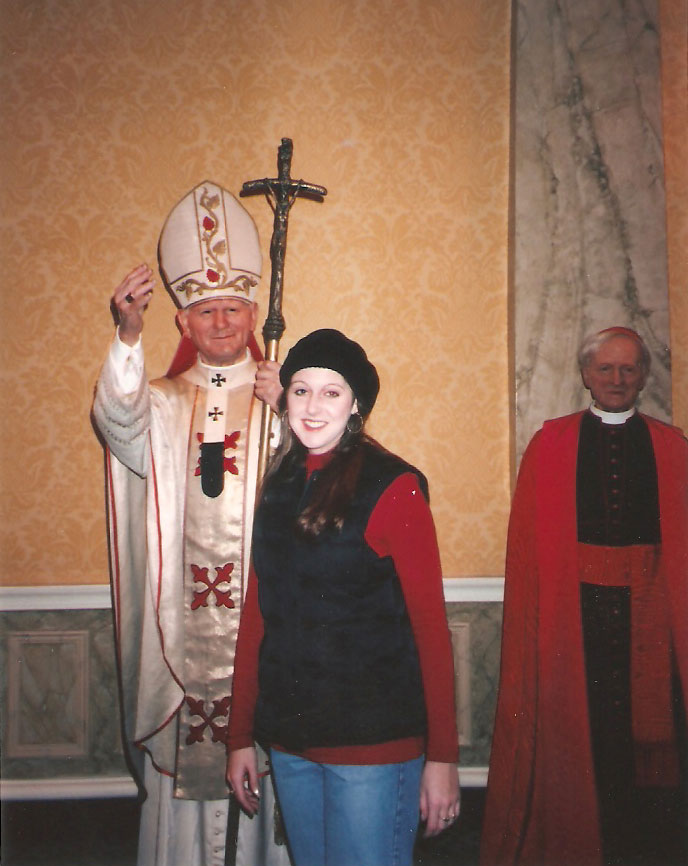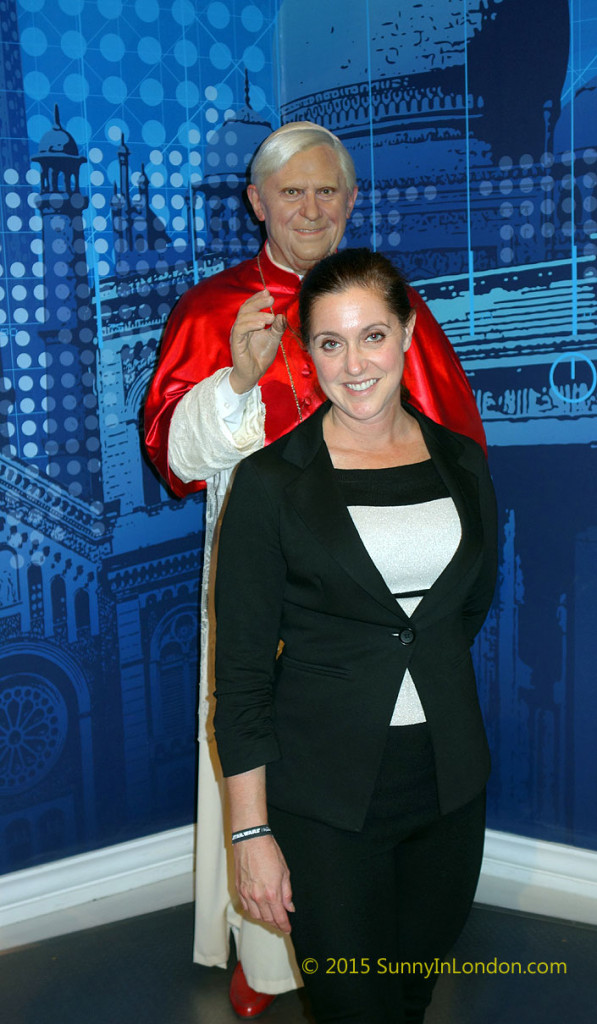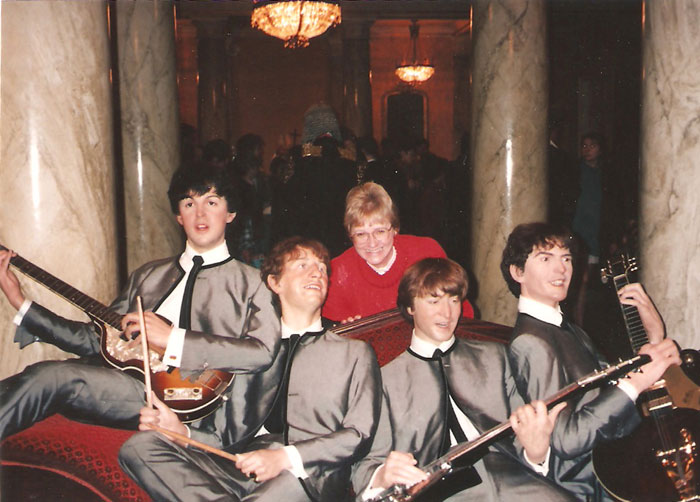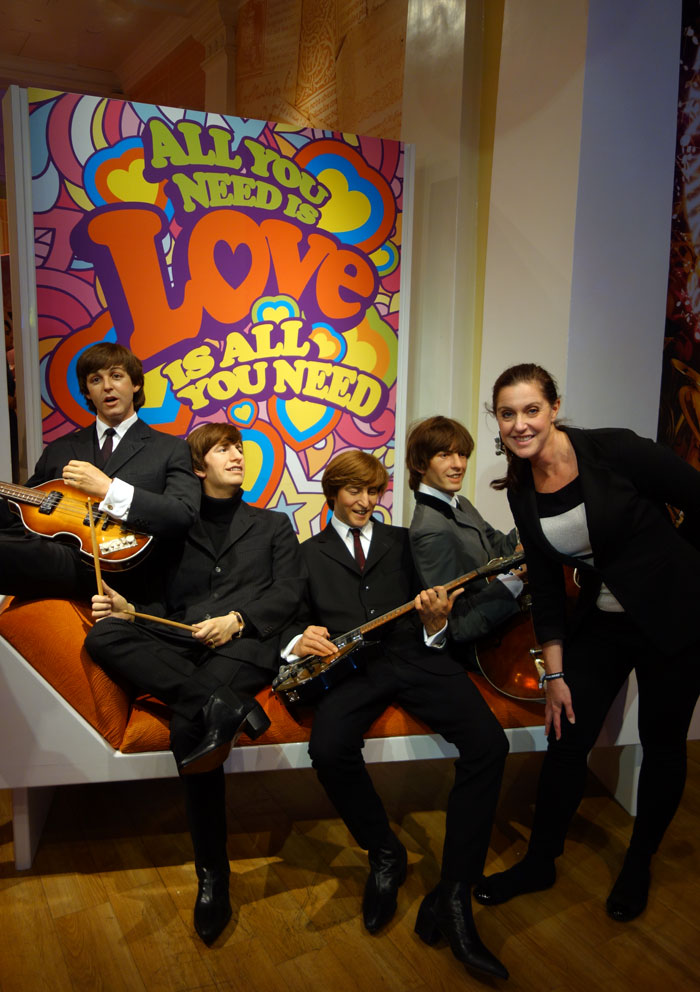 This was certainly the attraction that changed the most between my visits. But it stands to reason. There's quite a line up for the Royal Family, and now Princess Diana is on the other side of the room. 🙁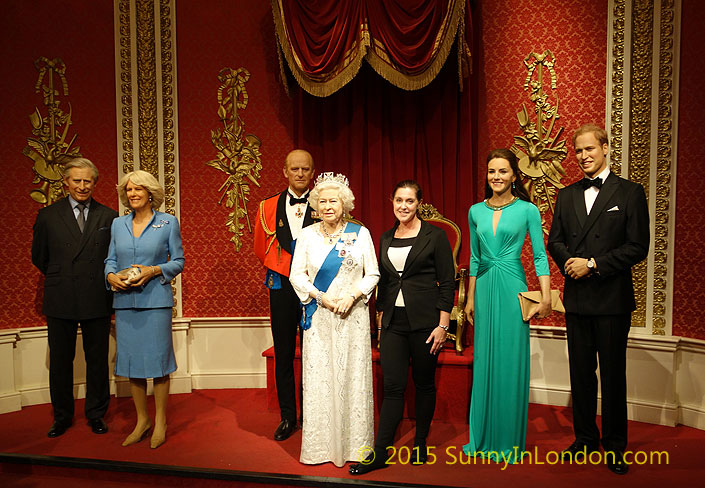 There are also a few new wax figures at the museum that I hope are rotated out of circulation really soon.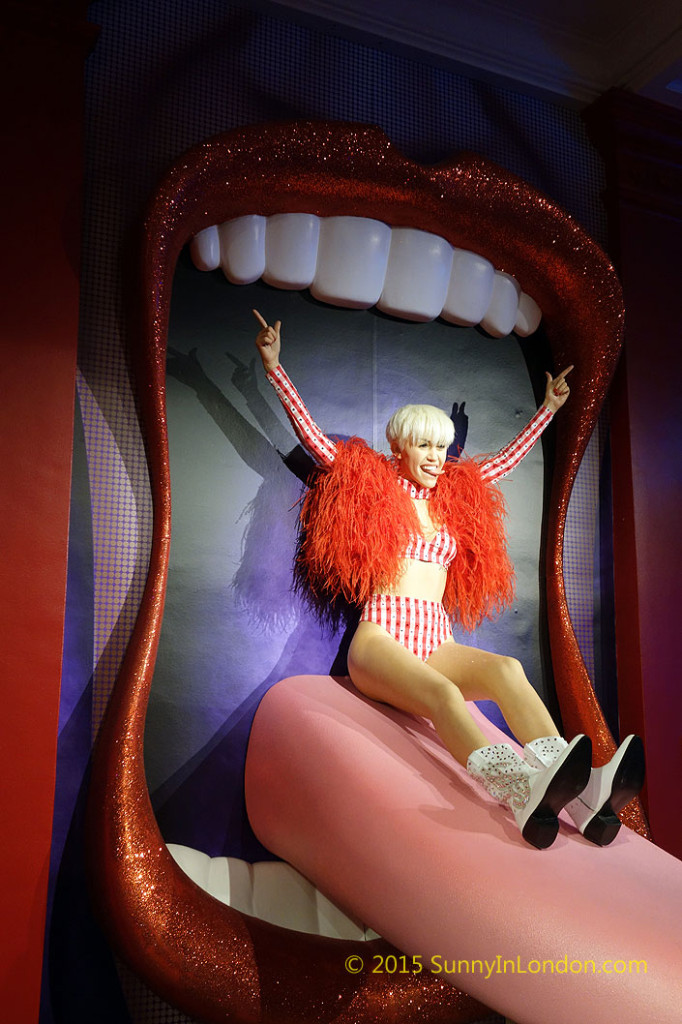 A London Blogger Reunion Tour: Raves
In 1995 raves had really hit a peak. As someone who loves electronic music and dancing, I frequently hit clubs in Central London and loved raves.
A few years ago in London, Morning Gloryville began morning raves to promote healthy lifestyle. They happen once a month on a Wednesday and one weekend a month.
Arriving to 'a club scene' at 7:00am is certainly a novel experience. The rave scene is quite different now. You can either read about it or watch it on YouTube here…
A Longon Blogger Reunion Tour: Magical Mystery
Finally, on a cold December Sunday morning in 2015, I headed to the most important stop on my Tour. The street where it all started, Great Russell Street.
This is where I lived in Bloomsbury in 1995. The shop that I visited every morning at 6:45am to pick up a croissant before walking around the corner to NBC News is still there. Eve's Cafe. However, it looks like it's receiving some updates inside.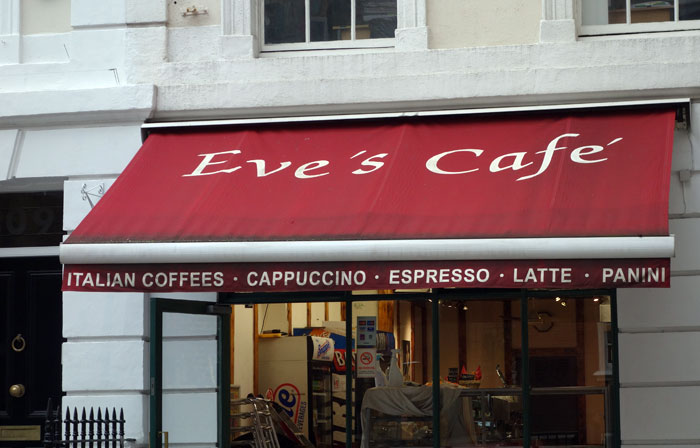 The YMCA is now the Bloomsbury Hotel and a few other shops have left the street entirely. And, of course, the streets sure weren't lined with Boris Bikes in 1995.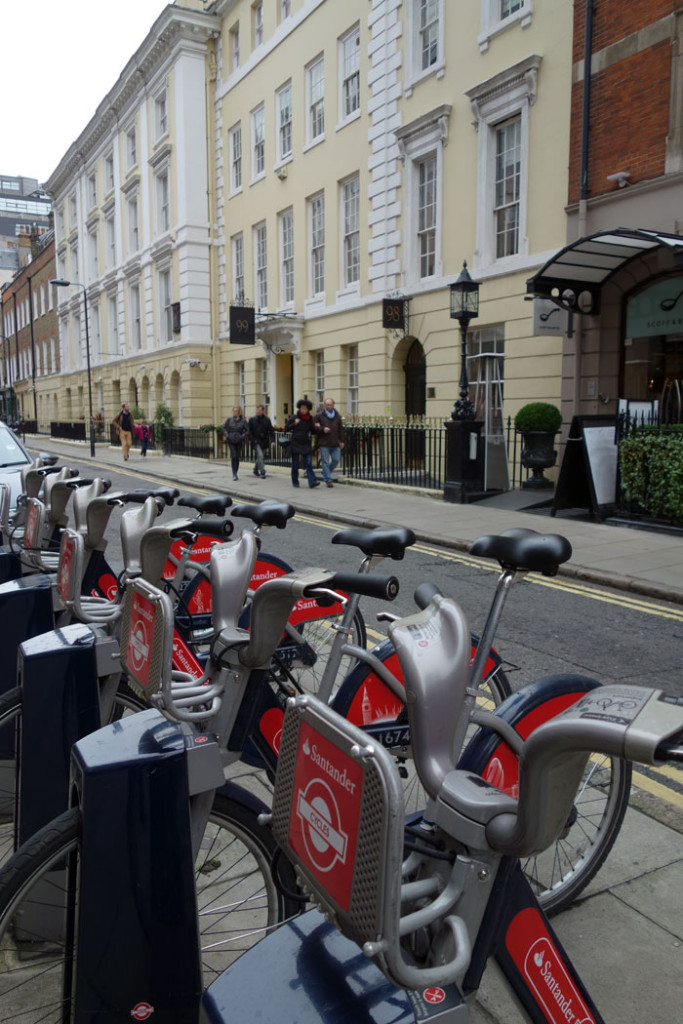 At the end of the street in front of Tottenham Court Station at 11:00am each Sunday, you can still take the Beatles Magical Mystery Tour with walking guide Richard Porter.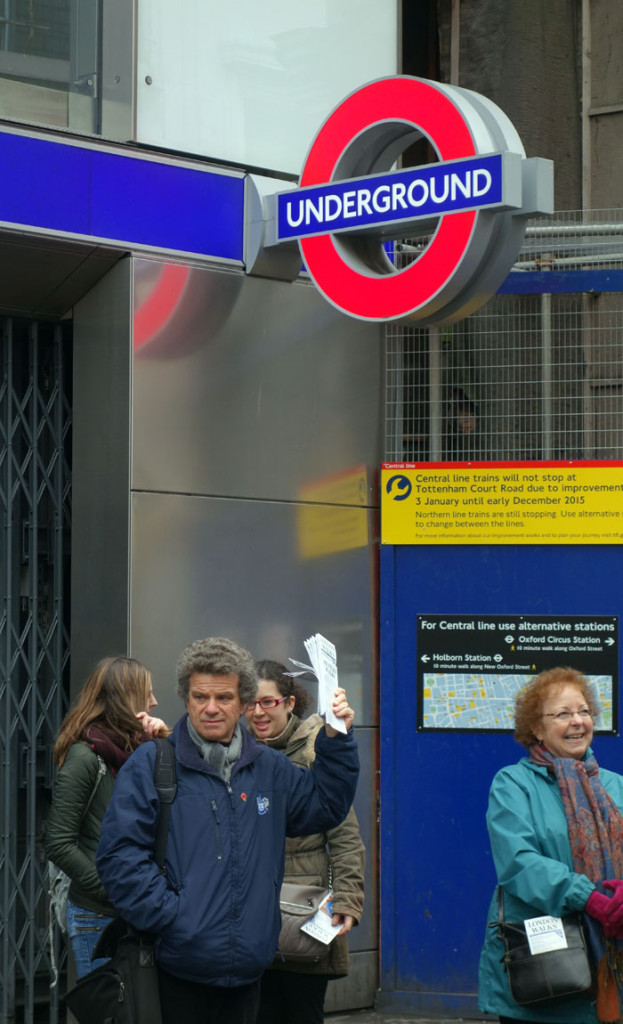 My mother and I loved this experience in 1995. Here's how I ended the two and a half hour walking tour back then.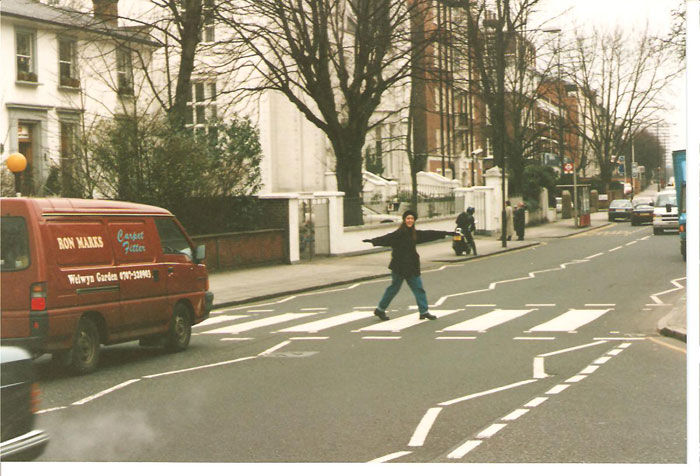 To show the change in time, I didn't ask someone to photograph me crossing London's most famous crosswalk. Instead, I celebrated as a London blogger by snapping a selfie and doing a Periscope broadcast of me crossing Abbey Road.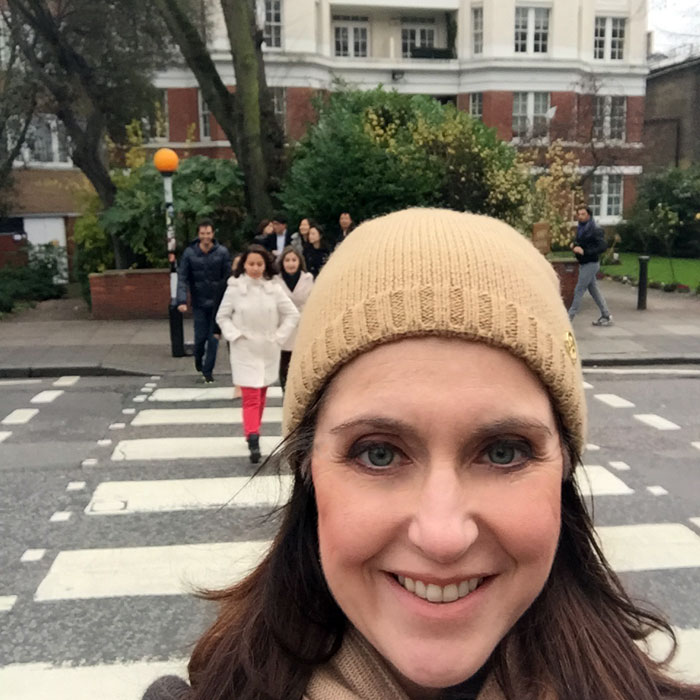 On the 2015 trip I noticed Richard still shared many of the same pictures he passionately showcased years ago. He even goes to many of the same locations.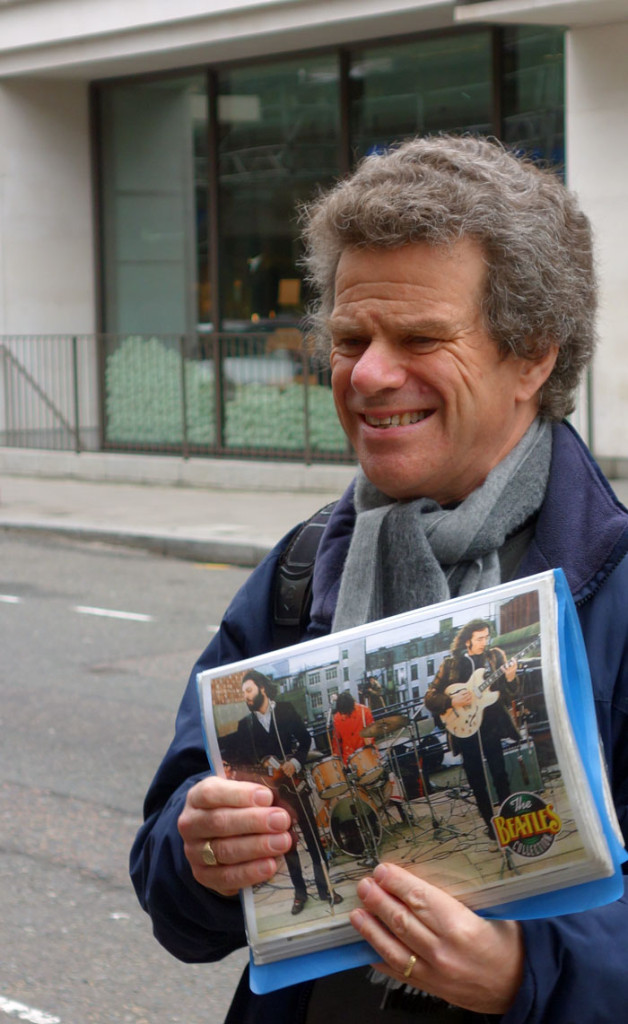 However, in the time that has passed, he's acquired the Beatles Coffee Shop outside St. John's Wood station. He still clearly remains the Central London authority on the fab four's legacy.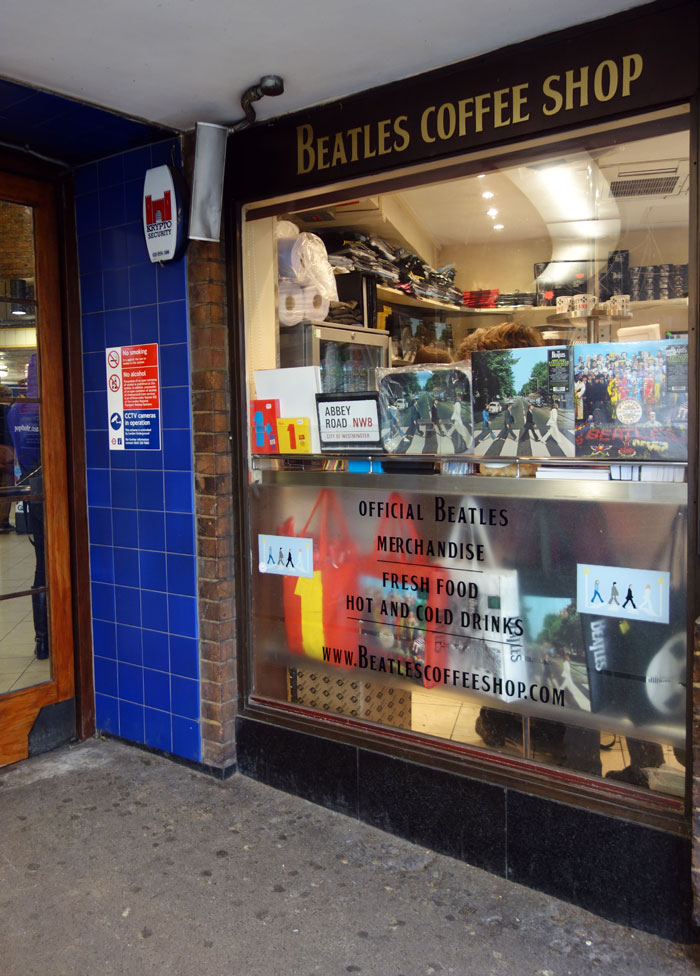 A London Blogger Reunion Tour: X Marks the Spot
One location proved to be a huge disappointment in 2015. After covering countless afternoon teas in London as a London blogger, I wanted to go to The Ritz.
It's the one place my mother and I had afternoon tea when she visited in 1995. It was exquisite.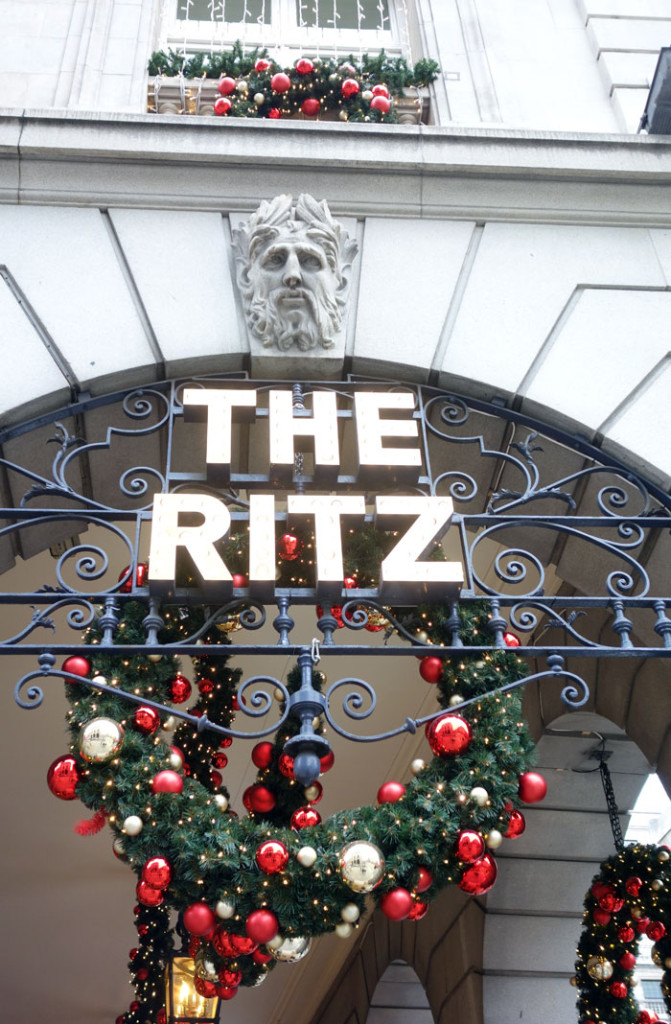 I contacted The Ritz in April to inquire about writing a feature on them as a London blogger. Specifically, I wanted to talk to them about how their afternoon tea has held its prestige through the years and what they've kept and changed during this time.
They responded that they were just too busy to discuss any stories about this iconic experience. It was disappointing for me. That email definitely affected my interest in ever going there again.
Since 1995 afternoon tea has become a real phenomenon in London hotels. With all the wonderful choices available in the seasonal themed menus around town, I sure won't feel limited by skipping The Ritz for afternoon tea when my mother visits again.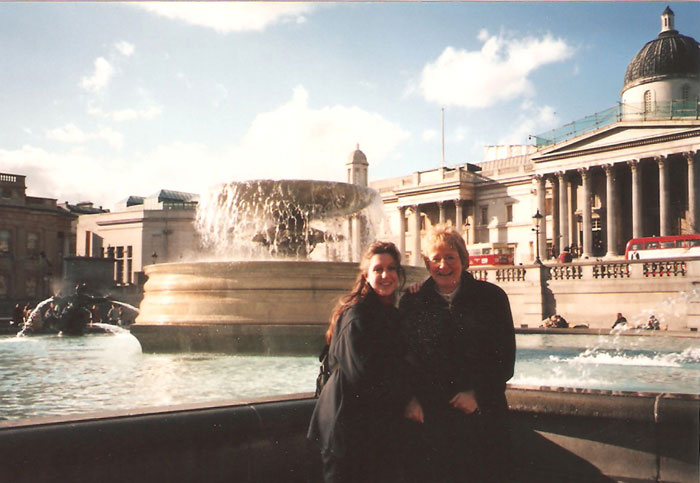 A London Blogger Reunion Tour: What's on Your List
You wouldn't think a city with such a long history in comparison to the US would have so many changes. From the big to the small, there are many to recognise. Perhaps the most obvious is this landmark below that's become so iconic in the short time?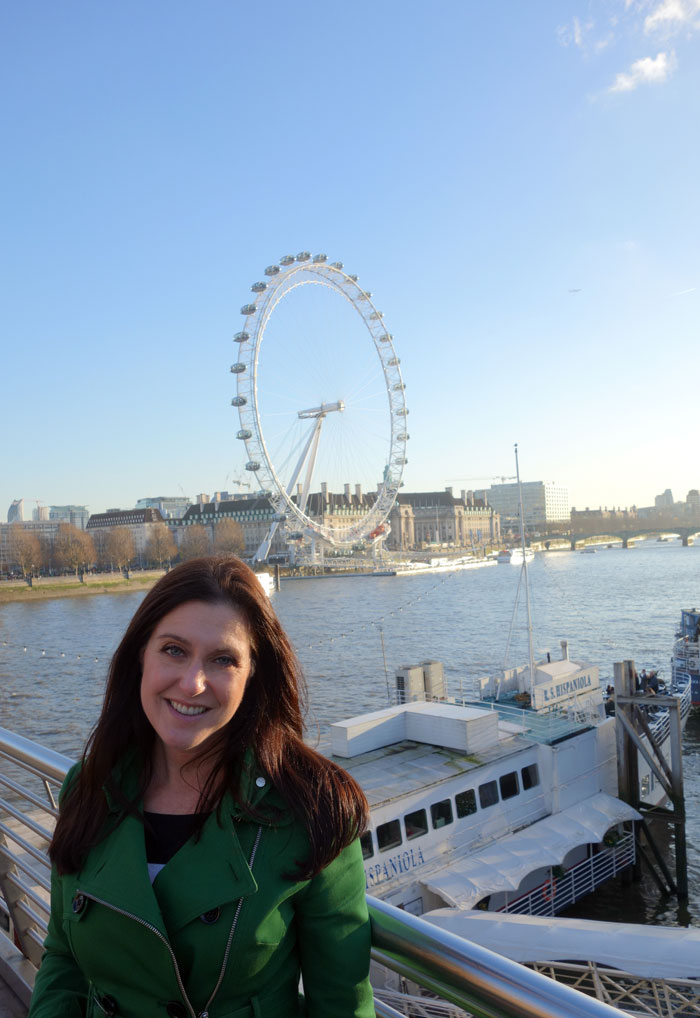 And of course, there's the yearly changes to Christmas displays in shop windows for the holidays. Here's a picture I took during the January sales of 1995…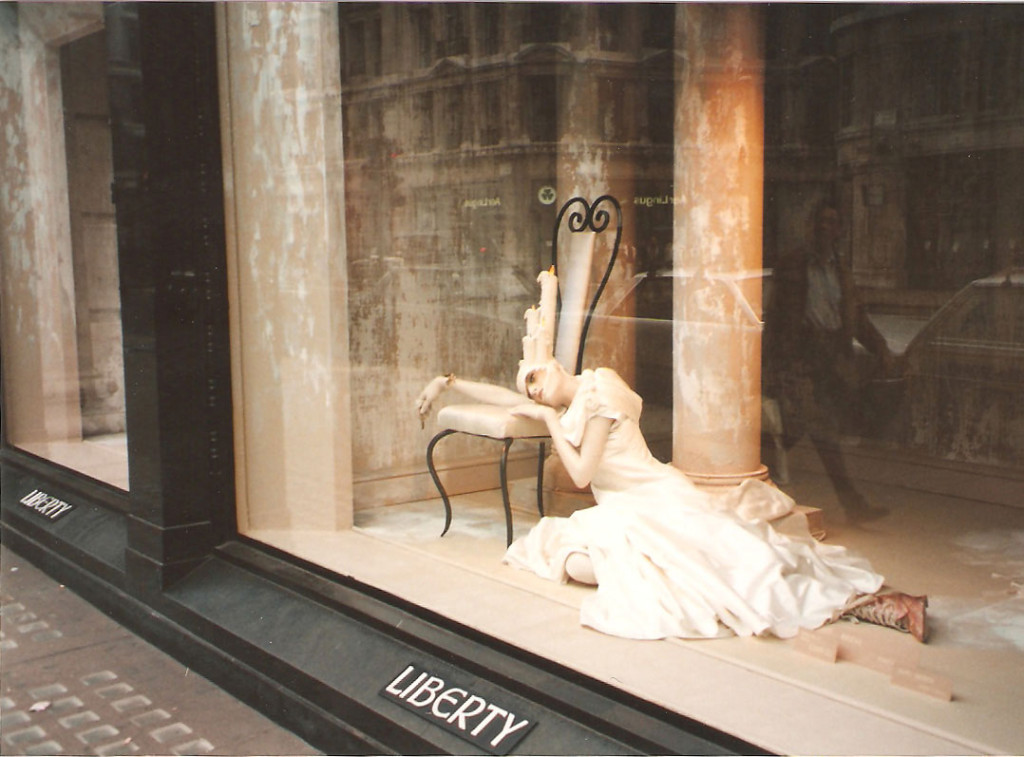 And the Selfridges windows of Christmas 2015…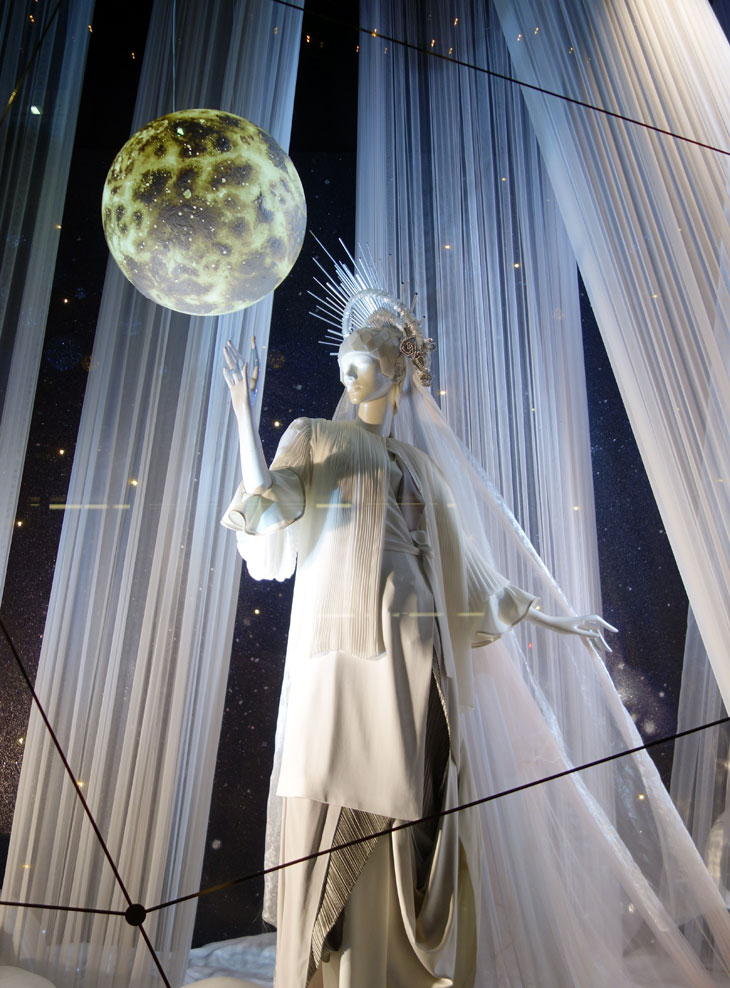 Sunny friends, have you ever lived in a city several times or visited over a period of years and noticed changes? What attractions or events were special to you and made your 'return bucket list'?
What's your love story?
Finally, as an Ode to 1995 in honour of my 20-year old love story with my husband, I'm sharing a picture of the one trip outside of London that we took together that year. It's the only picture we have together from the year we met. Digital cameras sure have changed that the amount of pictures we have now in 2015!
Can you guess where we took this picture? This country is on our 2016 bucket list!