Apres London- 3 Reasons You Need to Go!
Curious where the super hip people spend their time in London? If so, Après London is certainly a hot spot you need to put on your list. And I have three reasons why, Sunny friends!
Reason #1- Go to Apres London for the Cool Crowd!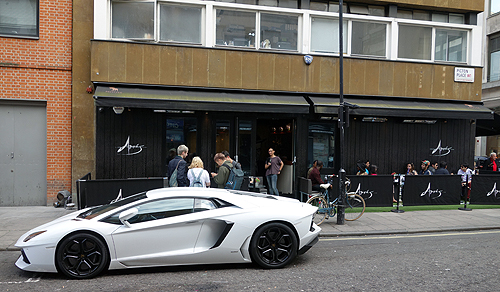 Yeah. A Lamborghini doesn't lie.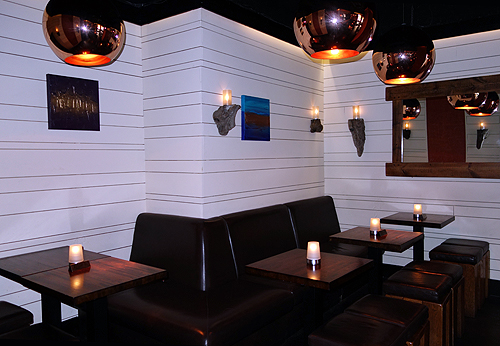 Mr. Sunny and I were invited to experience Après London and went Friday night. We arrived at 5:30pm and immediately noticed the ultra cool vibe. Because it's steps from Selfridges, it attracts their after work crowd. They pour in quick and look damn fashionable.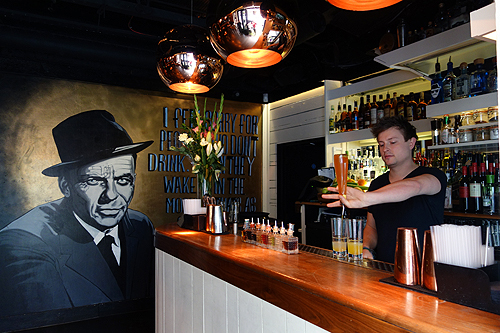 Aside from regular tables that can be reserved, Après London has an outdoor VIP area for those gorgeous sunny days. And, there's a private room on the first floor.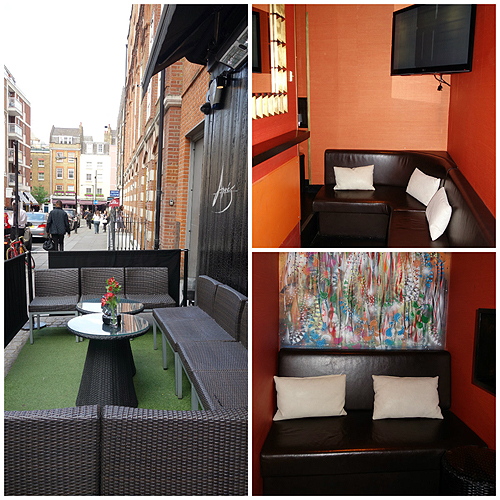 Downstairs features more of a club atmosphere with amazing music.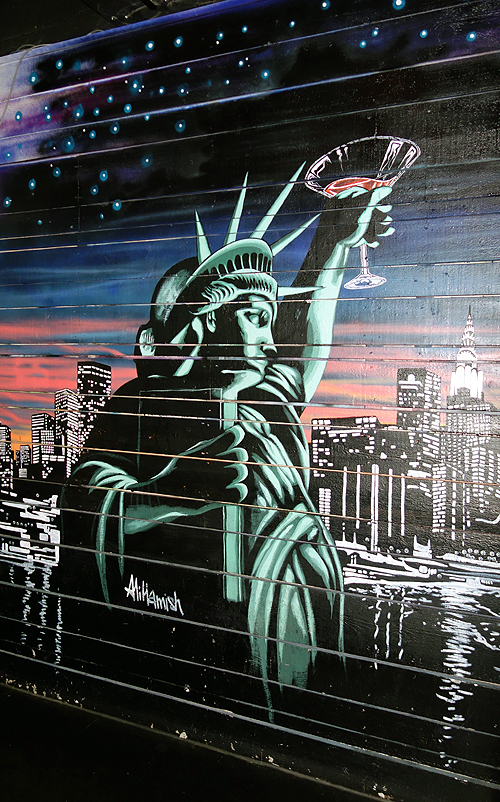 I didn't snap a picture for you because it was packed with people. Yep, downstairs is where the early party starts on a Friday for Londoners living the glam life.
Reason #2- Go to Apres London for the Food
The menu is simple. The food is fabulous.
Mr. Sunny was thrilled with the Vietnamese style hot wings with nuoc cham dipping sauce.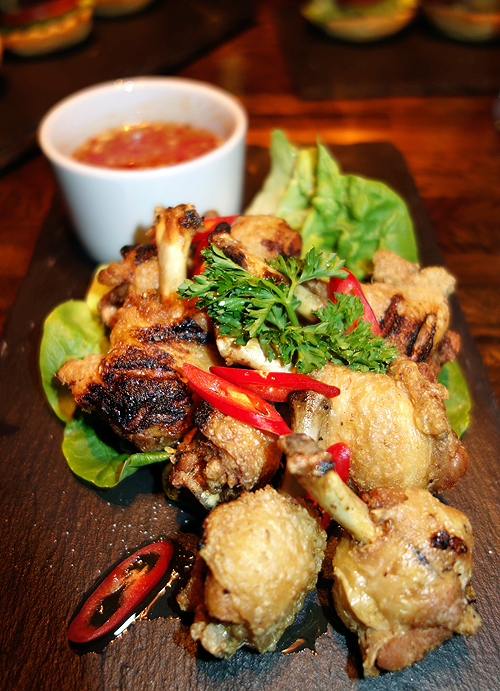 I loved the juicy and flavourful Mini Grilled Lamb Kebabs with Tzatziki and Warm Pita Bread.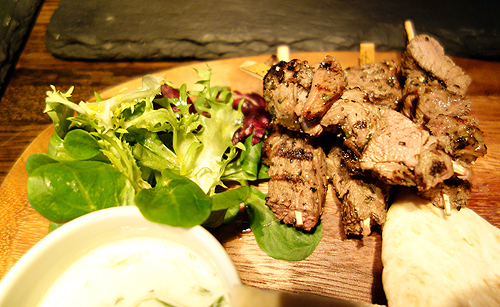 We shared the Beer Battered Pickled Onion Rings. Mr. Sunny, the ever-faithful beer bandit, loved these! We'd both order them again. 😉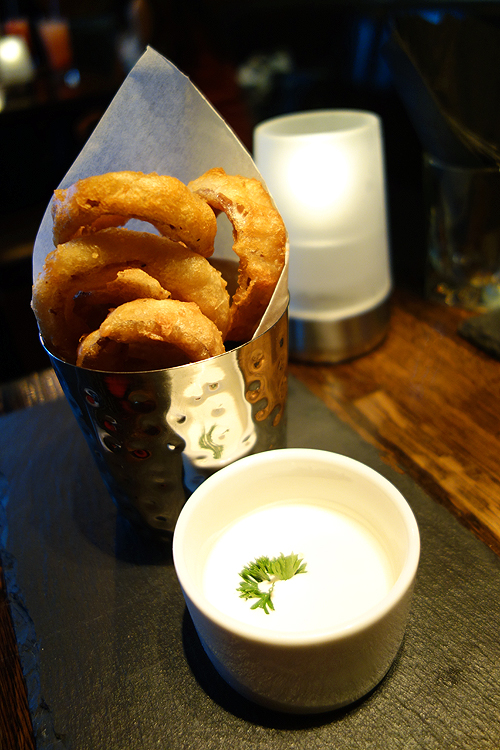 Next, we each had sliders. Mr. Sunny munched on the Cheeseburger Sliders (3 steak burger patties on brioche buns, smoke apple wood cheddar and caramelized onions and grilled tomato).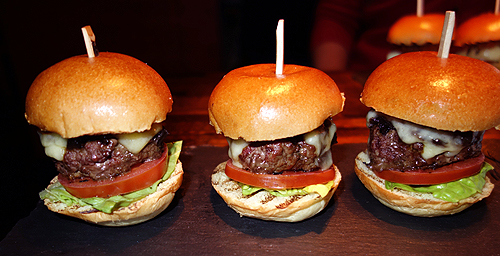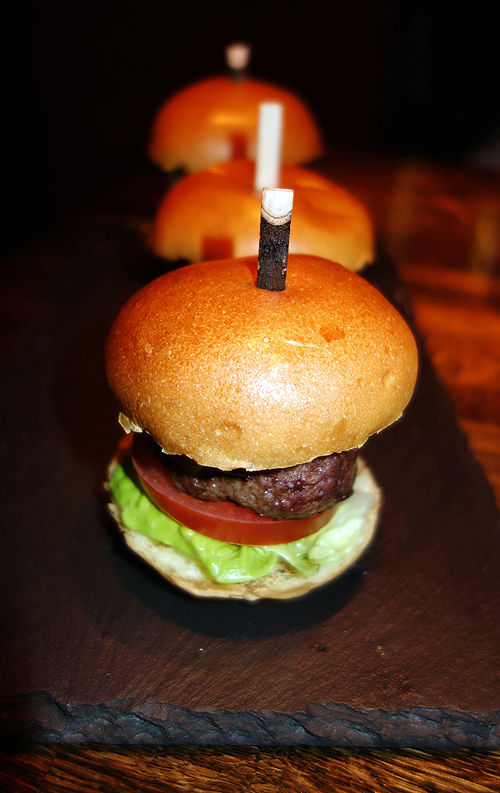 My Halloumi Sliders (Grilled halloumi on brioche buns with roasted red peppers and harrisa relish) were really, really lovely.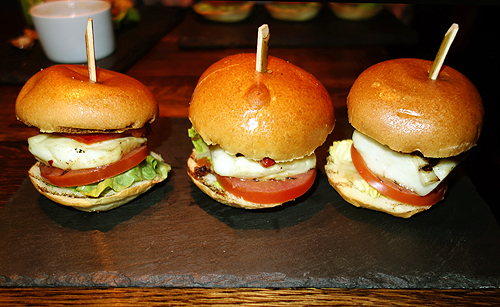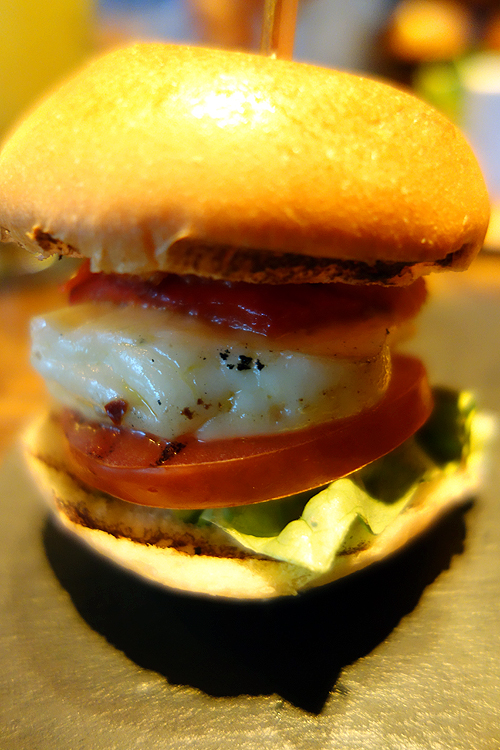 Reason #3- Go to Apres London for the FUN Cocktails
Aside from great bar food, Après London has a fun, edgy cocktail menu. We tried the:
–  Pushkin (named after a rabbit not the 19th century poet). Pear vodka, apple liqueur, apple, pineapple and lemon juices, pear puree and spiced caramel syrup.
– Pink Panther. Vodka, Mozart white chocolate liquor and watermelon.
– Kool Aid. Beefeater Gin, Tovaritch Vodka, lemon juice, sugar and topped with soda.
– Long Blonde and Good-looking. Zubrowka Bison Grass Vodka with apple juice, passion fruit apple, lemon and peach.
– Space Jam. Beefeater Gin,  Apollo 11 Pink Grapefruit Liqueur, grapefruit preserve and lemon and egg white.
– Ultimate F***ing Bloody Mary. Chase Smoked Belvedere Vodka, tomato juice, lemon, Lee and Perrins, chili flakes, Tabasco and mushroom pickling brine.
They are featured in order here (clockwise) …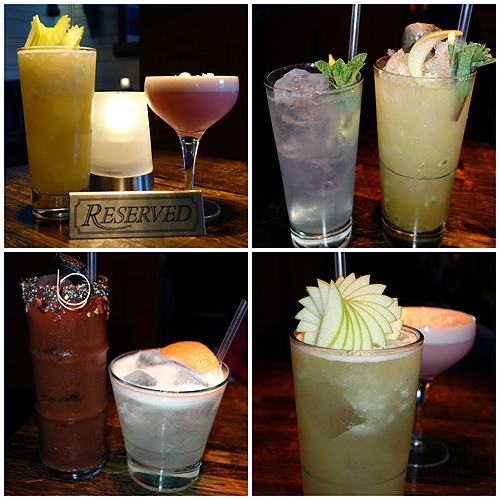 And here's a drink close-up shot of the Space Jam, Pushkin and the Long, Blonde and Good-looking.
Apres London, Final Thoughts:
If you're looking for trendy crowds and a great party scene, Après London is your place. I absolutely would recommend it for birthday drinks, or just a place to let loose after a tough work day.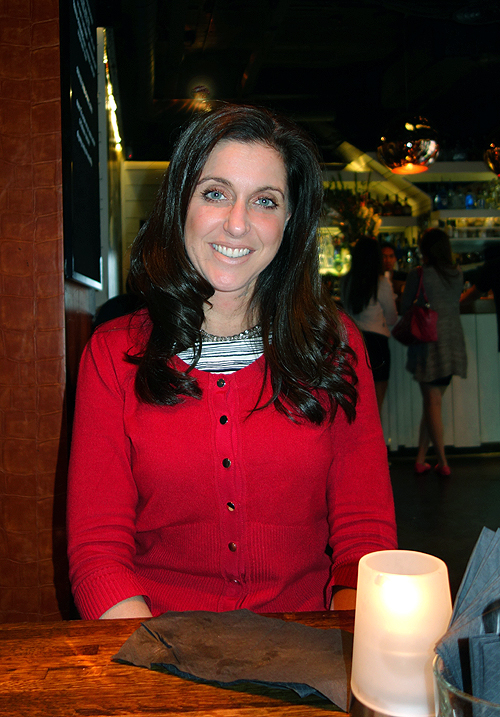 There wasn't an attendant in the loo during the time I was there. It's my only suggestion for Après London. The ladies' room needed to be a bit more tidy and restocked with supplies. Other than that, Après London is a place Londoners and visitors who appreciate a club vibe and good food should go.
With a giant wall mural of Frank Sinatra, how could they go wrong?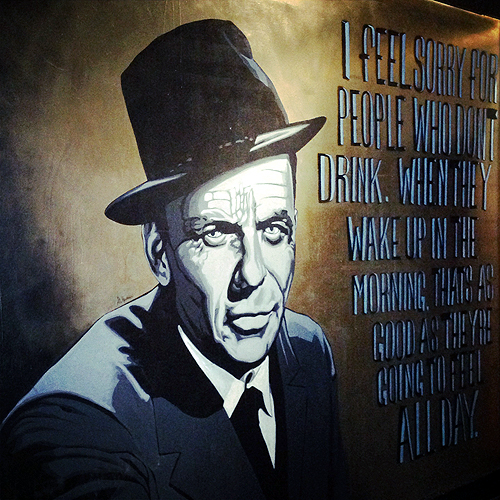 Apres London is at 31 Duke Street, Marylebone, W1U 1LG.
Our experience at Apres London was complimentary for the purpose of a review. This did not influence our opinions.