5 Etiquette Rules for every Blogger
If you're a blogger, you can find a million posts on how to write a blog at any given time. But, how many times have you seen a post on blogging etiquette?
Probably not many.
Everyone has a lot to say about 'How to Boost your Google Page Rank', 'How to get 100,000 Page Hits a Day', 'How to get a million Facebook page likes', blah, blah, blah. Heck, the ones I have written are some of my most widely read blog posts:
– How to create a blog that ROCKS!
– How to create a blog that ROCKS!- Part 2
– 5 Strategies for how to host a bloggers' event
– 5 Strategies for how to get PR companies to notice your blog
– How to rock blogging on a plane
– Liebster Award Speech- How to help new bloggers
– How I increased my Twitter reach to 1 million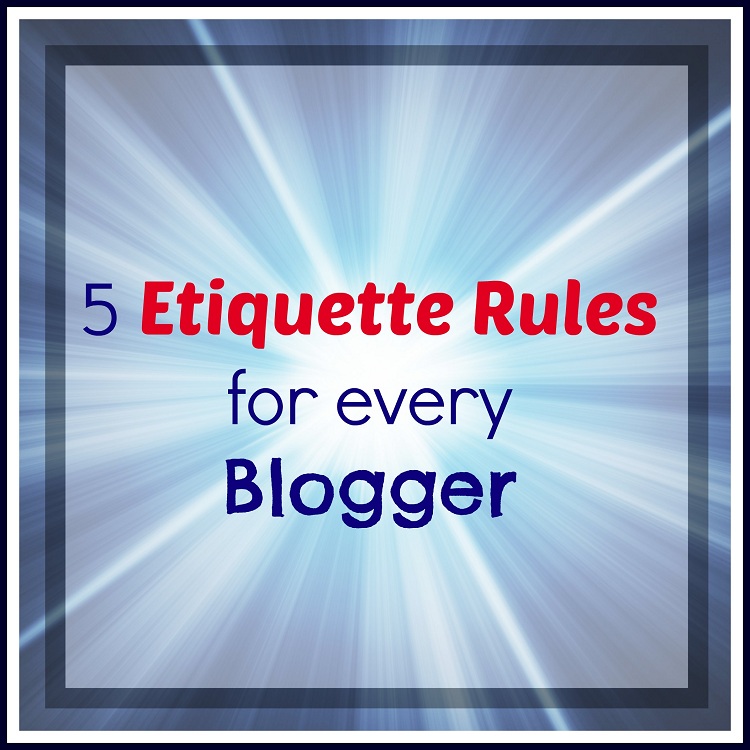 Today I want to spend some time on something that I hold close to my heart. Sunny friends, that is etiquette guidelines for a blogger.

I have to to say that in my first year of blogging, the experience has been 99% positive. On the evening news, we are flooded with daily reports that highlight bad choices made by a small percent of people. However, in reality, our lives feature countless encounters with people who are honest, 'good-deed doers'.
I feel this every day love for humanity is also present in the virtual world of bloggers.
But, I think a few things need a bit of clarification. For this reason, I suggest a blogger should follow these 5 etiquette rules:
Blogger Etiquette Rule #1: To Check-in or Not to Check-in
Bloggers choose to blog for a lot of different reasons. Some just want their family to see their pictures and adventures, some want fame and attention, some want jobs and some want money. We've all placed our ruby slippers on this yellow brick road for different reasons.
That's why I always check with a blogger before posting I'll be with him/her at an event. It's just good practice.
For example, not all bloggers want to announce where they are or who they're with. Perhaps the blogger had several invitations that night. Maybe the blogger doesn't want the other PR companies to know he/she picked one activity over another?
As a general guideline, I always DM or text a blogger in advance to request permission about seeing him/her at an event before putting it on a social network. Or, I check to see if he/she has publicly committed to it.
Blogger Etiquette Rule #2- Respect the Host
I've been the guest of other bloggers at some fabulous events. In turn, I've invited bloggers to join me as a 'plus one' quite a few times. Here's how it works- always defer to the host.
This means- if another blogger invites you to lunch, he/she chooses first on the menu. You are secondary. Why? You're a guest. If she wants the juicy delicious Beef Roast for Sunday lunch, then you get the dry pork roast and shut your yappy mouth about it.
I always give the host/blogger who arranged the opportunity 'first dibs' on ideas for the money shot. It's a bit of a bottom-feeder attitude, but it's only fair. Now, I do feel that any angle I can put together with his/her crumbs is purely the rights of my creative genius. Boom!
Blogger Etiquette Rule #3- Just Say No!
The above being written, you don't have to accept every invitation that you receive, no matter who sent it. It's better to be clear about your intentions before you accept, rather than disappoint or possibly embarrass another blogger. This means if another blogger invites you to an event, assume it's because he/she thinks you will also post about it too. If it's not part of your 'brand' or something you can produce in a reasonable time frame, decline. In advance.
You won't die.
Neither will the other blogger. Chances are he/she will find someone else to fill your blogger shoes and respect you for more for it. Albeit, you need to make sure you decline gracefully.
One of the most heart-breaking experiences for me was when I invited another blogger to a super exclusive event and the blogger didn't even bring a camera to it. However, the blogger had no reservations about leaving the venue with a bag full of complimentary products from the company.
I was shattered because there were numerous other bloggers I could have asked who would've cherished the opportunity, just like me. And- written about it on his/her blog.
Blogger Etiquette Rule #4- Remember the Beginning
If you happen to 'make it' in whatever realm you define that to be, don't forget the people who are just starting.
Frequently, I try to promote and tweet about a blogger who clearly has just launched a blog or social media account. It's important to me.
I follow back every tweep if the account has: a well-written bio with the word 'blogger', a great profile picture and a nice cover shot. It's just arrogant not to reciprocate.
Blogger Etiquette Rule #5- Copy Cats
You seriously need to get over yourself if you think you've thought of something 'no one has done before' on the internet. Good luck with being the next Mark Zuckerberg.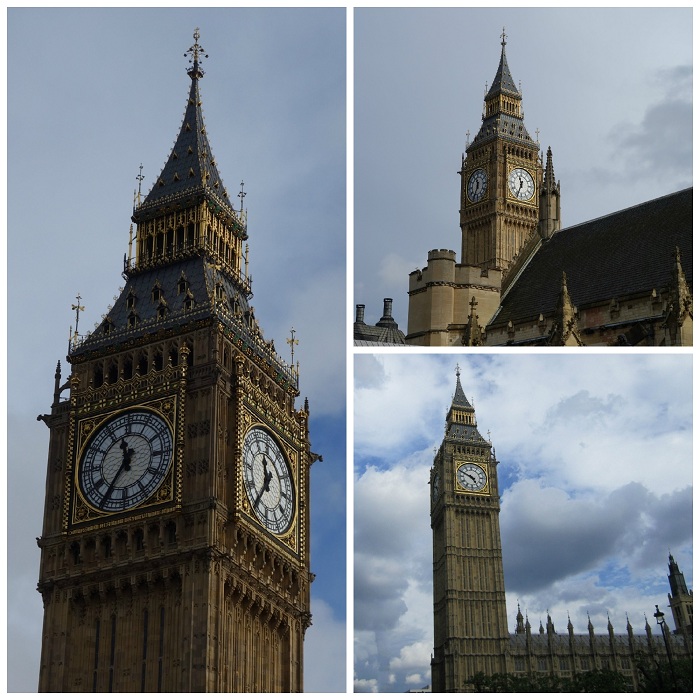 We all try to find the shot of a London telephone booth that's 'never' been seen before. You think your London Bridge shot is a one-off? Guess again. And I bet every one of you London bloggers has at least five Big Ben shots poking out of your Instagram feed.
We're all trying to be different, while ultimately covering the same world. Try to be unique, but don't get too bent out of shape when others have a similar angle to you on a story.
For example, I've been to the #LDNBloggersTea tons of times. Generally, it's 30+ bloggers covering the same event. Seriously, how many different ways can a person depict a damn scone and clotted cream? These situations are not the ones where you call the plagiarism police.
However, there may be a time when someone blatantly rips off your post. Then what?
It happened to me. Rather than being upset, I was extraordinarily flattered. The other blogger and I resolved it with class and maturity. In fact, we now have a rather nice friendship, despite its odd beginning.
If it happens to you, I suggest sending a private message to the blogger which expresses the obvious multiple similarities. Next, politely request the blog post is removed. Chances are, the blogger will do it.
Then, move on. You don't want or need the bad energy.
Blogger Etiquette Final Thoughts:
If you're in London and want to meet a fun, highly ethical group of bloggers, come to a #LDNBloggersTea. Following the remarkable footsteps of Selena from Selena the Places, I've inherited her legacy of coordinating the afternoon teas from here forward.
.@Sunny_in_London Thanks so much for meeting w/ the venue to make sure the #LDNBloggersTea was an amazing success! Happy to pass the torch!

— Selena (@SelenaThePlaces) September 28, 2014
Blogger Etiquette- Your Turn
I know there's many more suggestions out there to foster good blogging etiquette and will probably write about it again.
Until then, what blogging etiquette advice do you have to share? Do you agree with these 5 Blogger Etiquette Rules?