Holy beefcakes, Sunny friends! Have you been to Manhattan Grill in Canary Wharf?
It's no secret the Mr Sunny and I have an open relationship when it comes to our carnivorous loves. Perhaps you've read my reviews on Burger and Lobster, Carnaby Burger Co, Shake Shack and Five Guys?
So, when a voucher arrived to our flat for Manhattan Grill, we were both individually sharpening our teeth on the steak house's online menu.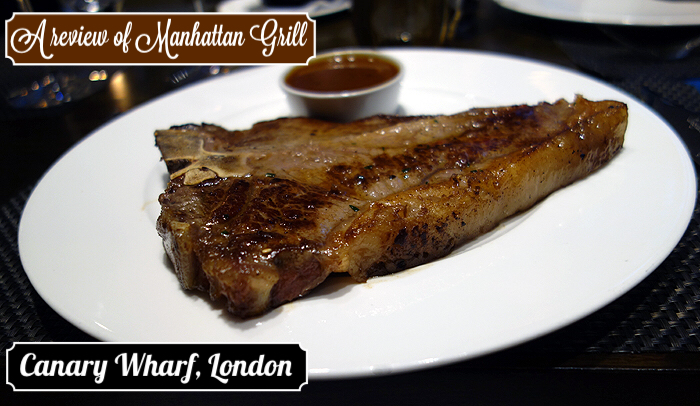 Move over, Dracula! There's something meaner! American friends, that joke was totally for you. 😉
After my epic day long shopping trip (that post is on its way), Mr. Sunny met me at West India Quay for our date night at Manhattan Grill.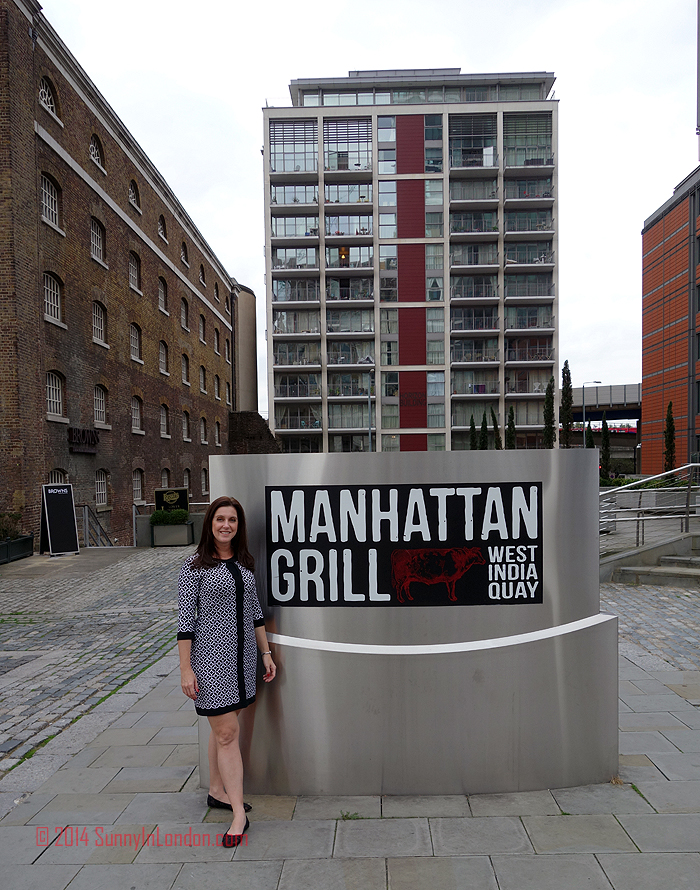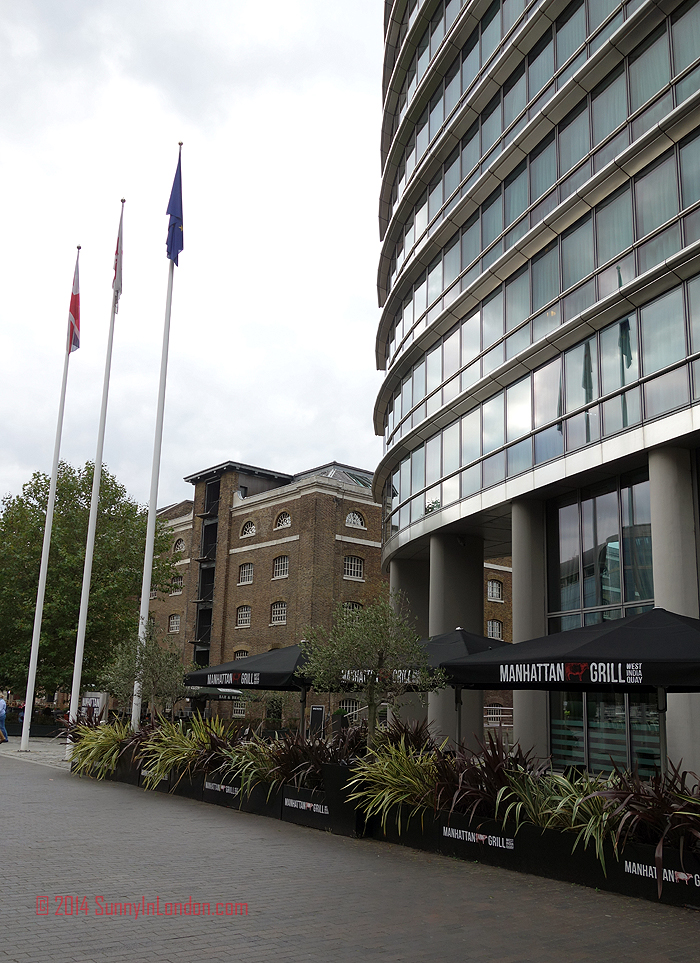 This is the third time in my life that I've been to Canary Wharf. Quite honestly, the first time I lived in London, people rarely ventured from Central London to this area. Well, at least not without a passport. Hahaha!
However, over the years it's become an international financial Mecca. I find it now to be a blend between lower Manhattan and Toronto.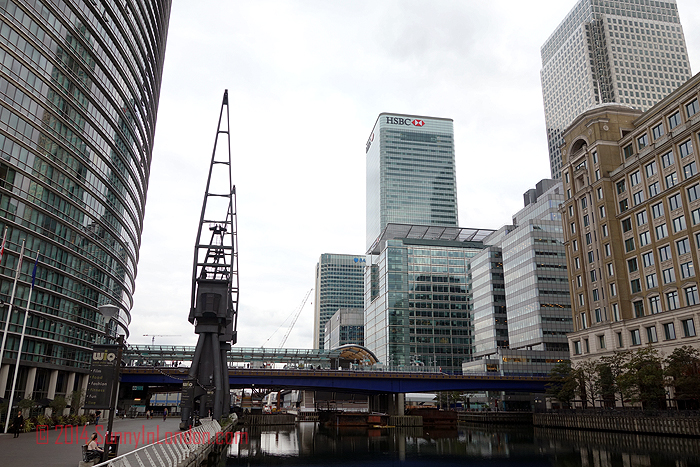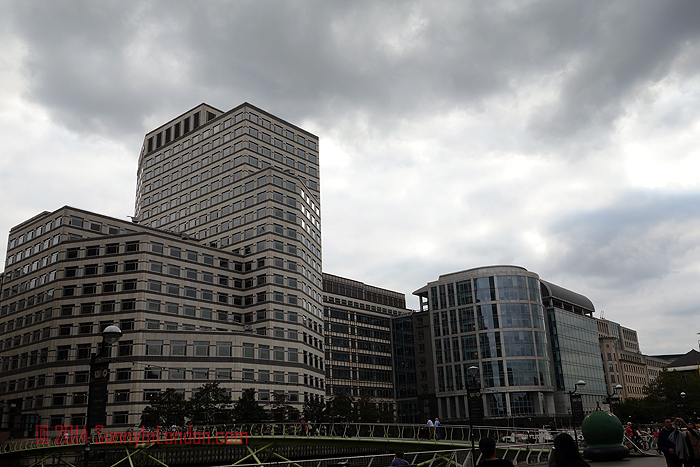 For this reason, it's most populated during the week. That was particularly appealing to Mr Sunny and I because we like to enjoy our meat fest at a restaurant with no distractions.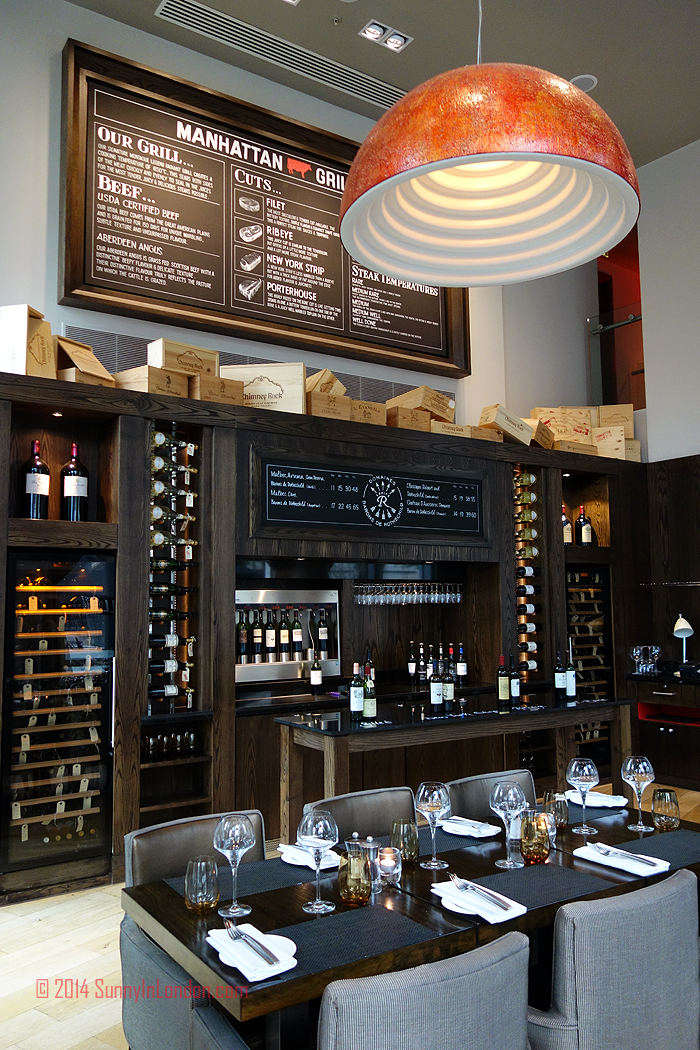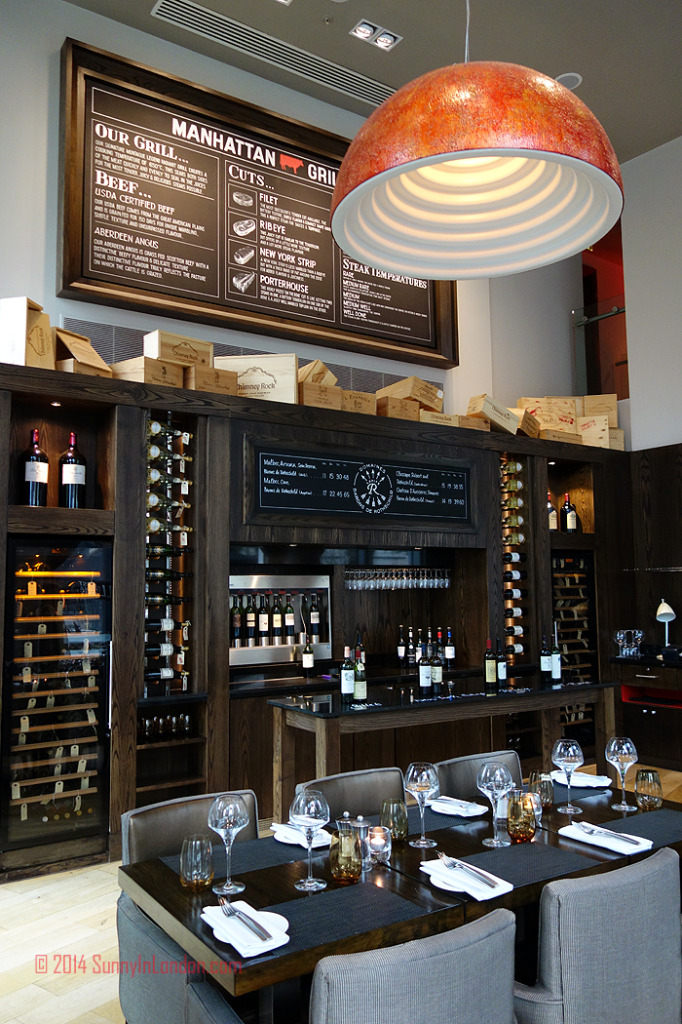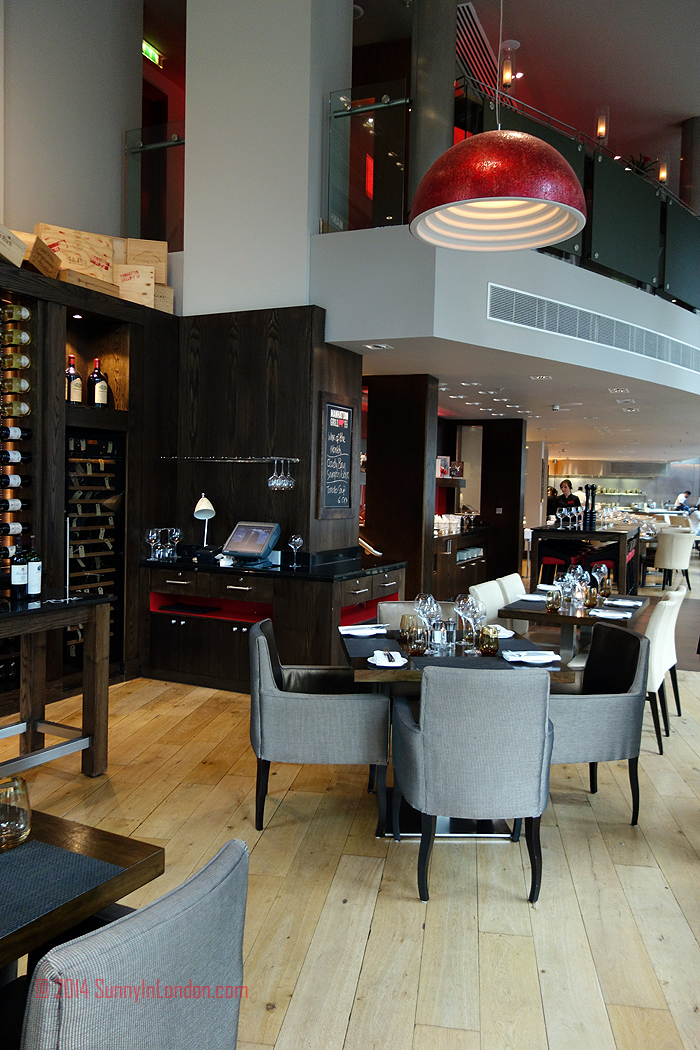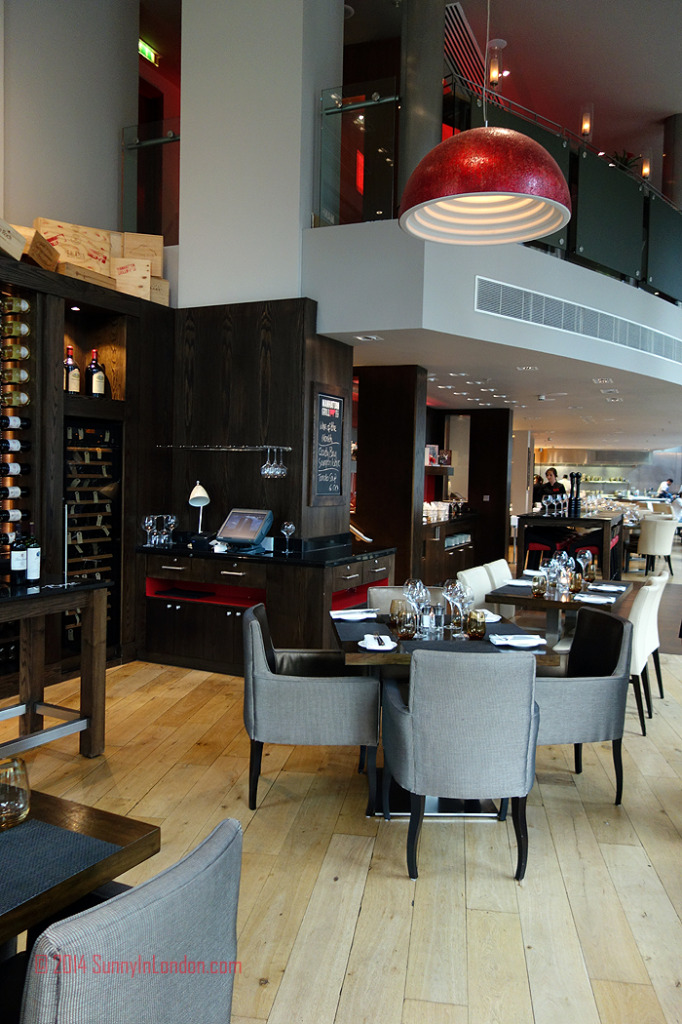 We both had a fairly good idea of our orders, so that didn't take long. We started with our standard adult beverages, beer and wine. Stella and Rioja.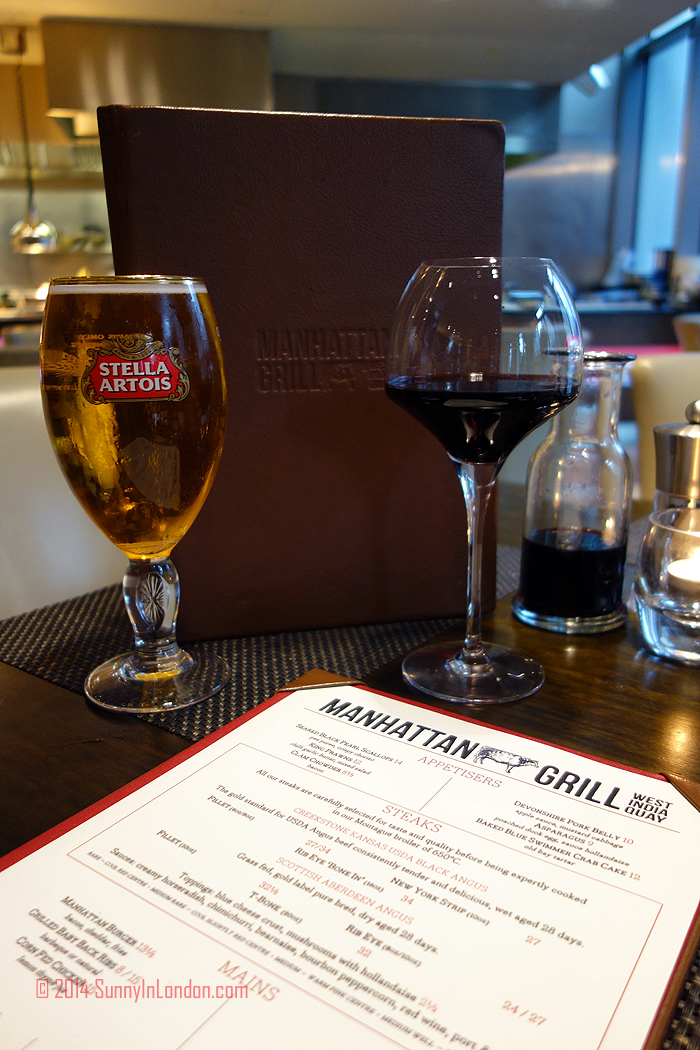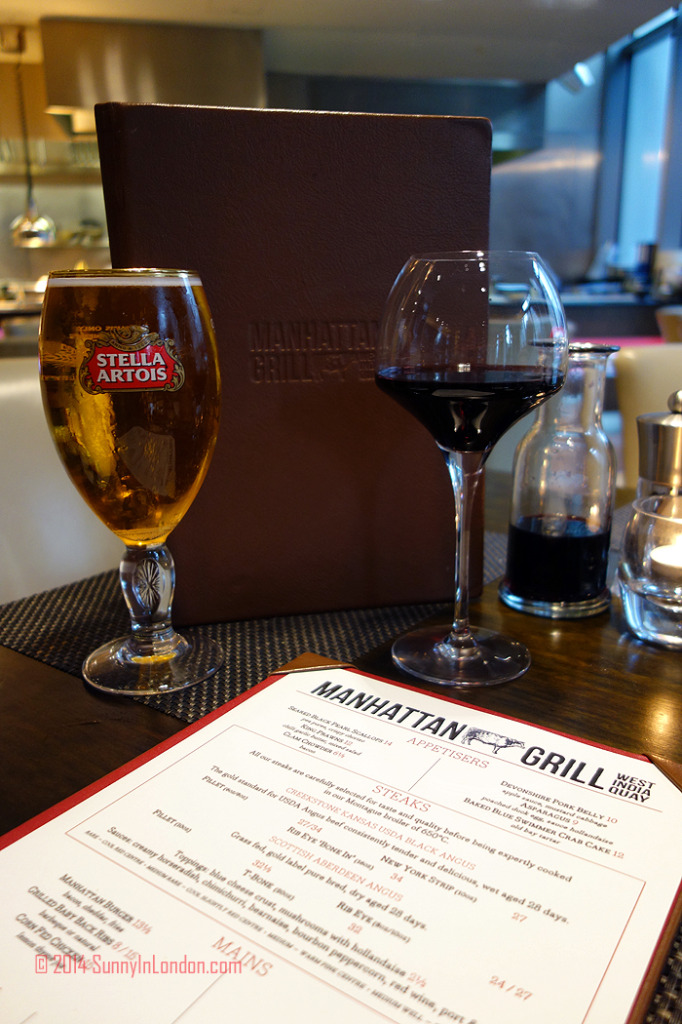 As we waited for our starters, we loved watching what arose from the kitchen.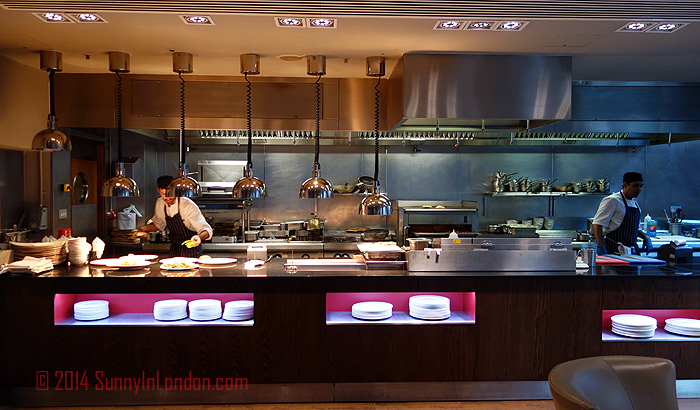 In fact, after multiple burgers passed under my nose, I ran over to get this sneaky shot of someone's burger-licious dinner for you.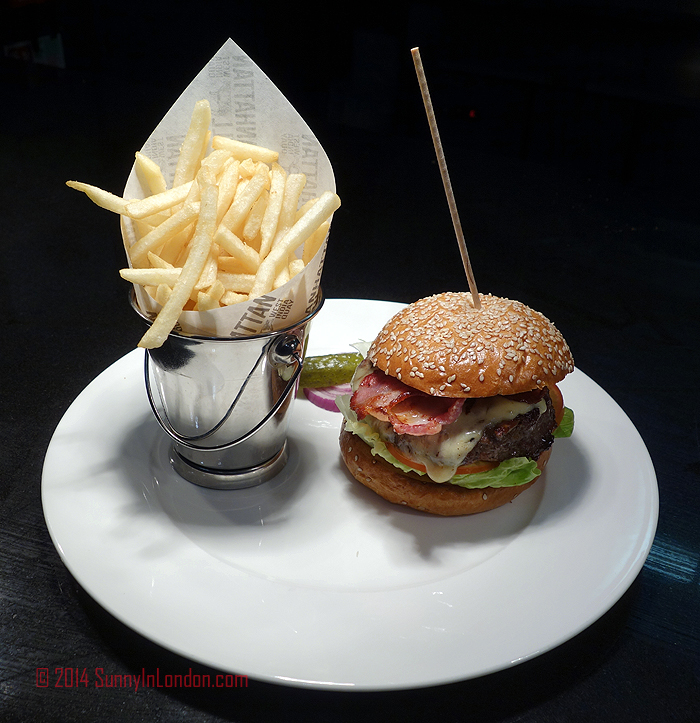 And then our starters arrived.
Mr Sunny and I shared the Seared Black Pearl Scallops and Baked Blue Swimmer Crab Cake.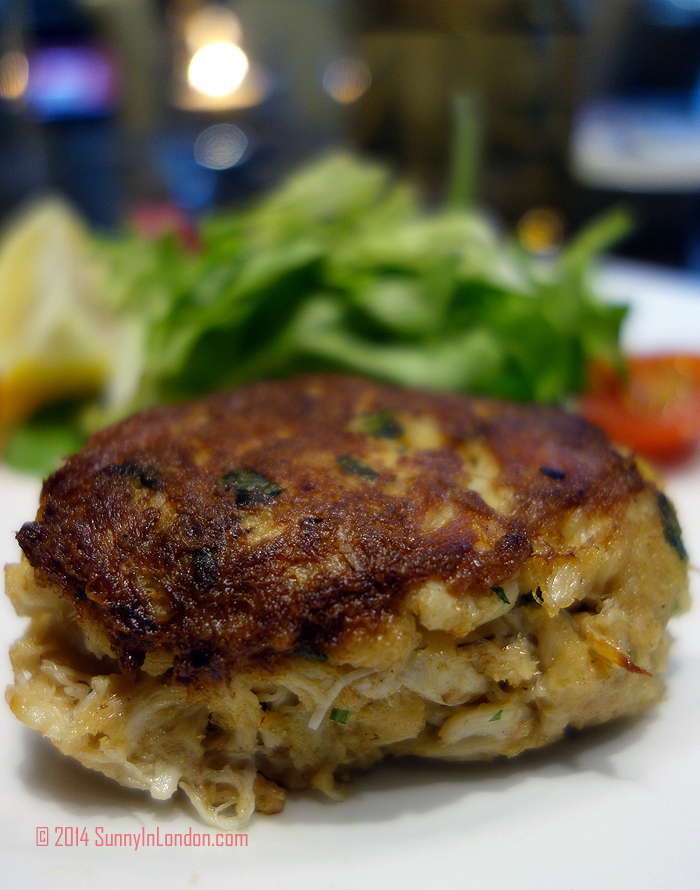 Like I said, previously, we have an open food relationship. So, this threesome that Mr Sunny and I ordered to join our Mains was not intimidating. It is the Mac 'n Cheese with Lobster, Manhattan Onion rings, and Fries.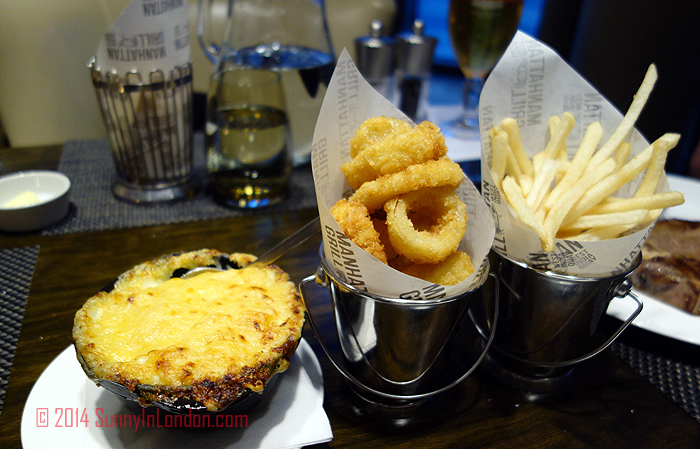 We shoveled these comfort foods in to our mouths as we enjoyed the gorgeous views of Canary Wharf from the restaurant. I enjoyed seeing the trains pass by as the London sun began to set.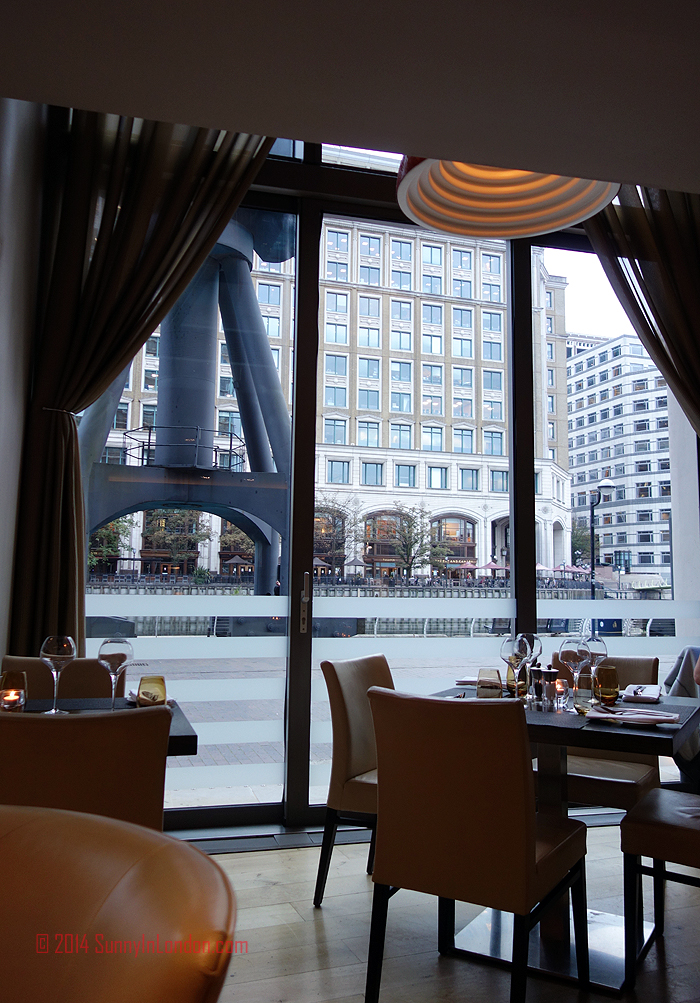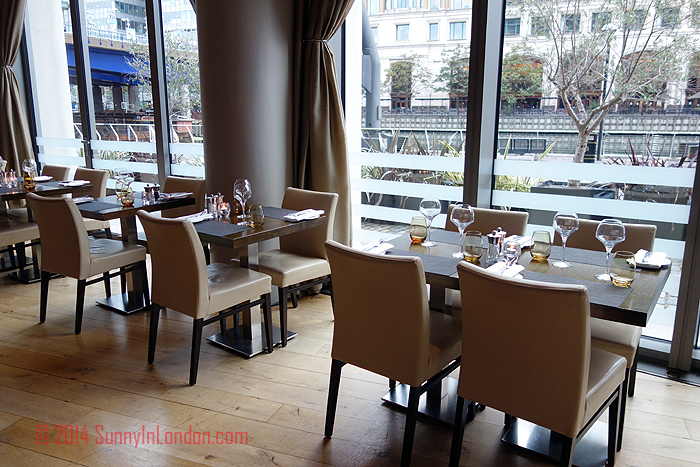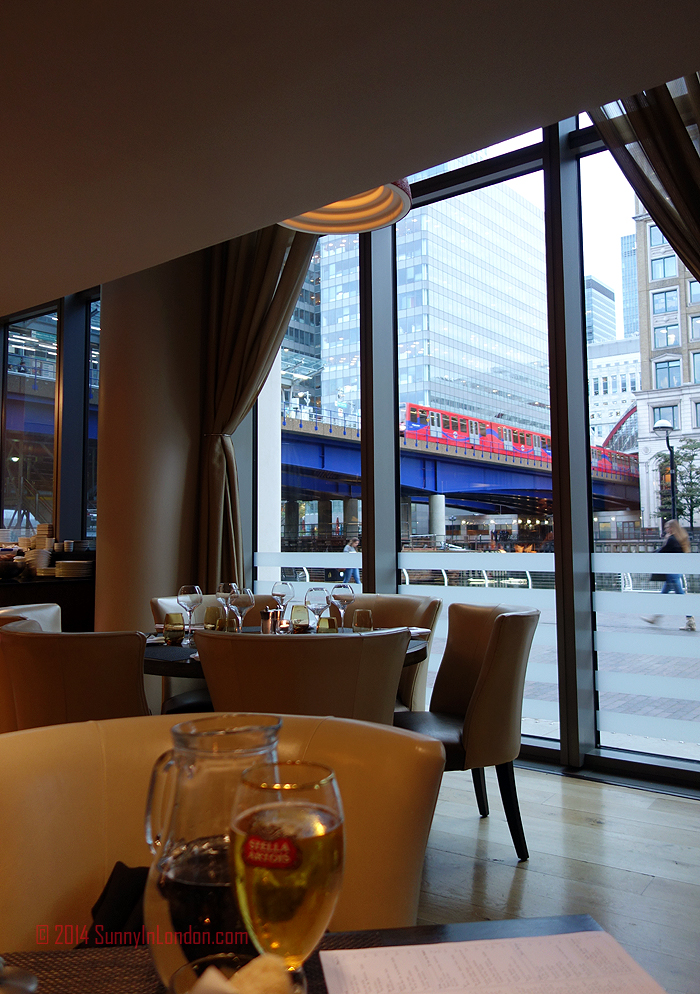 Then our steaks arrived.
Here is my fillet from the Creekstone Kansas USDA Black Angus menu. Medium rare, of course.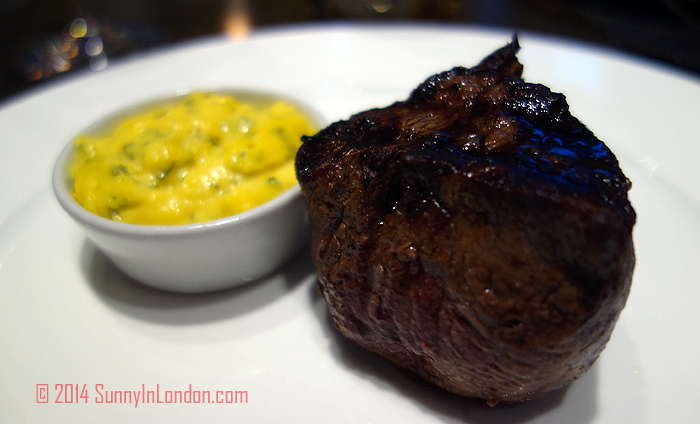 My thoughts on this ruby red Kansas delight is, 'Surrender Dorothy!' It completely defeated me. I finished it, but I was hoping that it would be possible to click my heels three times to get home. It was one of those post-Thanksgiving, 'I need rolled on to a couch, STAT!' food coma moments.
Mr. Sunny had the same sensation with his T-bone steak from the Scottish Aberdeen Angus menu.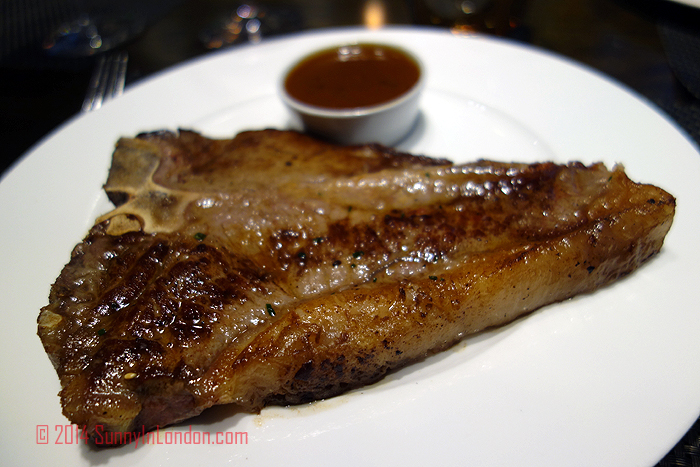 In fact, at one point he said, 'For the love of England, I have to finish this!'
We both tried some deep beef breathing exercises when our plates were cleared. And, we both dreaded the one hour plus journey back home to North London.
At that point, we received a bill for around £28. This really surprised us because we had reviewed the restaurant menu in advance and knew what to order to stay within our voucher allotment.
When we inquired about the charge, we learned that alcohol was not covered in our voucher. We were told it's listed in the fine print of the Terms and Conditions. I still think Mr. Sunny and I would've had two drinks each regardless. However, I think Manhattan Grill could've communicated that alcohol wasn't covered to us when we were seated and gave them the voucher. We did follow the guidelines and tell them we had a voucher when we booked the table.
We actually never received a copy of our food bill. When I asked how much we had actually spent, I was told we had enough for one, maybe two desserts.
Mr. Sunny declined. I, however, accepted the challenge.
As someone who lived in New York for 12 years, I'm not afraid of pushing boundaries. So, I asked that they throw a Manhattan Cheesecake in a take away box for me.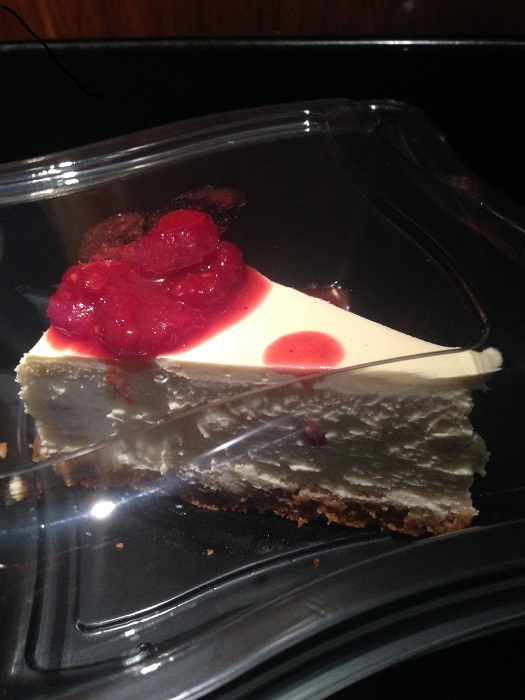 Every single morsel of food we ate at Manhattan Grill in Canary Wharf was truly fantastic.
When we left, we enjoyed a short walk through the area to soak in the sights of South London.
Mr. Sunny made me giggle when we passed this little area near the docks. As he listened to me yap about having to pay that separate alcohol bill, he had an idea.
'Sweetheart, take a picture of those two, and call your title your story 'Meat the Semi-circle of Trust.'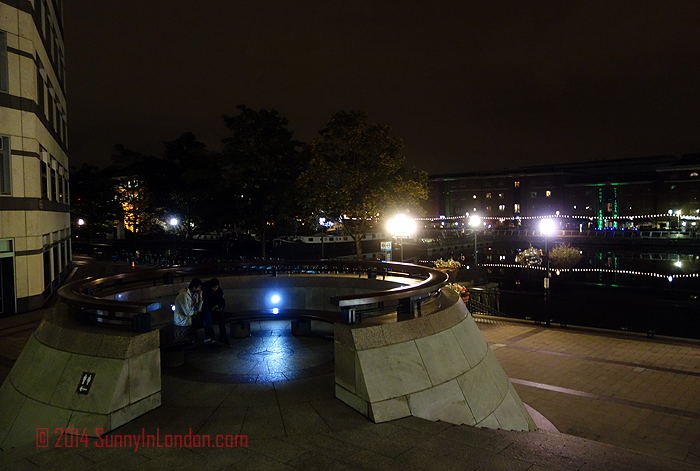 He's so funny sometimes. 😉
Manhattan Grill is located at 22 Herstmere Road, London E14 4ED