What could possibly be fun about going for a mole check? Nothing. Absolutely nothing! So, this blog review about my experience isn't going to be very punny. This is all about the info and what happened when I went in to check on my sunshine sins.
You see 'Sunny in London' a Florida's girl's guide to finding sun and fun in London has a dark side. Dark, as in a fear of melanoma from a previous life frying in the sun. Prior to moving to London, this Florida girl spent years toasting her skin. I've written about growing up in Daytona Beach and living in a hotel because my parents owned it. Fun? Of course. It was flippin' amazin'!
When I went to Florida State University in the panhandle and wasn't on a beach daily, I compensated with visits to a tanning salon six days a week. The only reason it wasn't seven is because they were closed on Sunday. Thank god for that. When I went on holiday, it was generally in the sun too. Check out this deep dark glow I had while visiting Pearl Harbor in Honolulu, Hawaii.
As time went on, I started seeing and feeling the damage of sun and ultra violet rays. It wasn't pretty. Around 2001, I started going for an annual mole check to make a very late change in the game plan in an effort to avoid skin cancer. That stopped in 2012 because I moved to London and didn't know what to do.
To Londoners, this might sound really stupid. The fact of the matter is when you're an American expat living in London, even the basic things can be hard because they are different, and it's a lot of change at once.
I've written a post about expat health insurance and how I've literally paid for medical visits entirely out of pocket when I return home to the U.S. This was due to fear of the NHS. When I was contacted to do a Cadogan Clinic Review of their Mole Check program, it was like the heavens opened up and lifted the clouds of my biggest health care concern. (Super bad, unavoidable pun there.)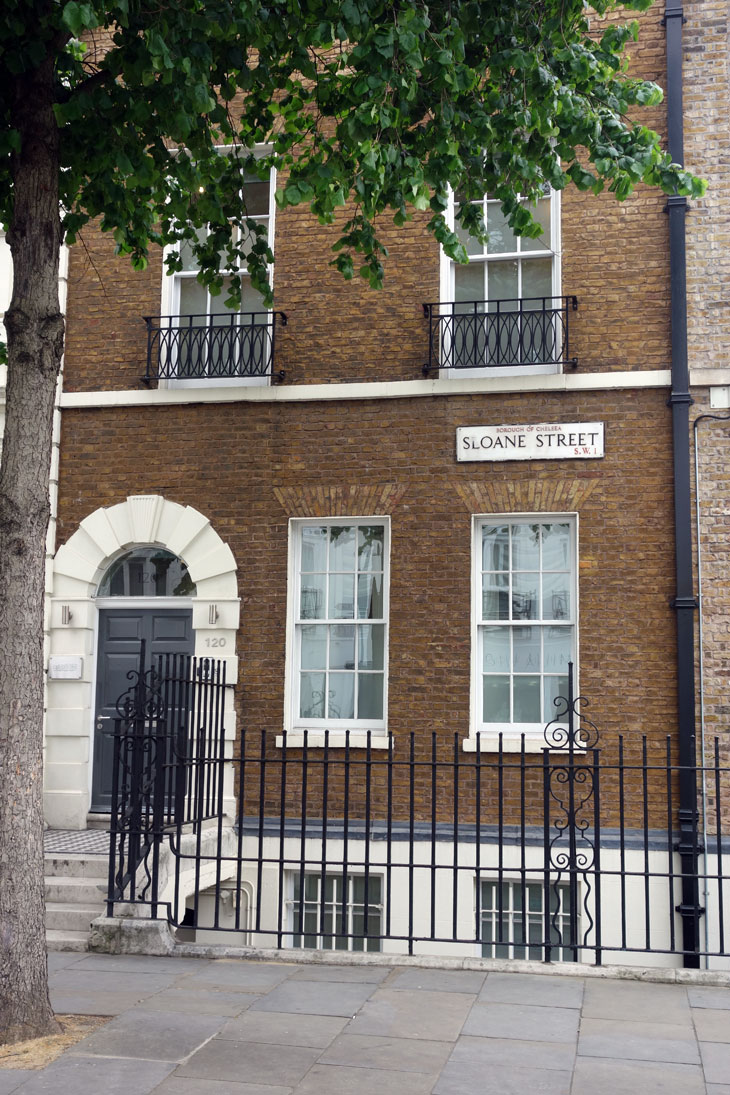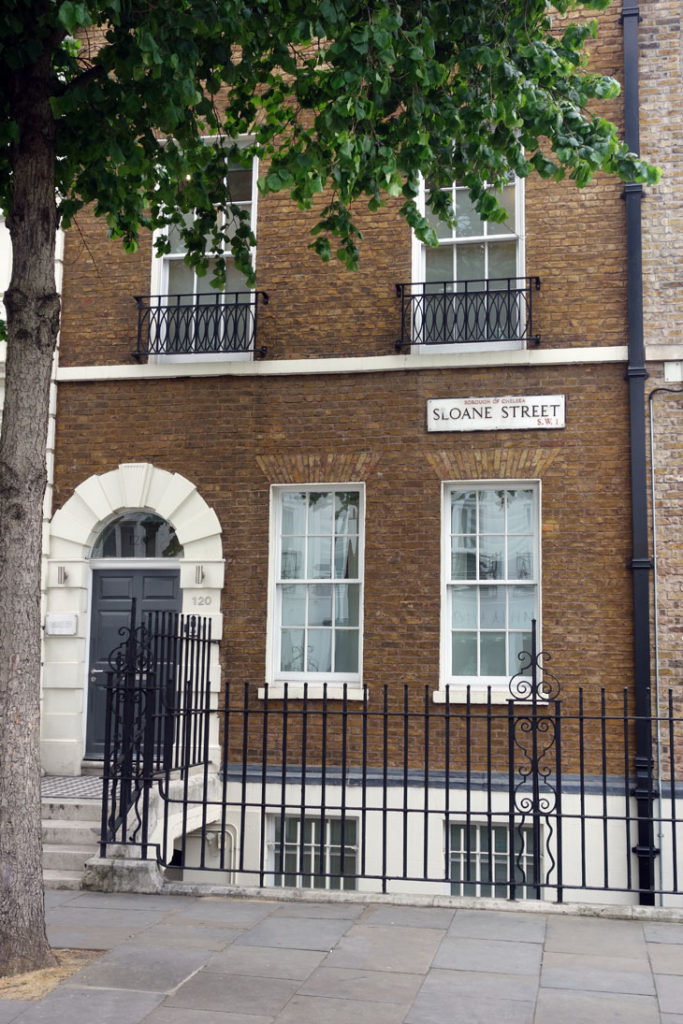 Cadogan Clinic Mole Check:
Booking the appointment was super easy. I nearly had any time I wanted. I found out this isn't really due to the clinic wanting to satisfy a London blogger. They generally have several dermatologists scheduled during the times the Cadogan Clinic is open.
I waited about 15 minutes past my appointment time to be seen. In the US, I have never been seen earlier than 45 minutes after I was scheduled.
The dermatologist I met with was female, professional, informative, and patient. I had a ton of questions, and she carefully answered them all.
There isn't much more to say about the experience, as it is super simple. That's a good thing. She checked over every inch of me quickly. For accurate diagnosis and treatment, she used a Dermatoscope to illuminate and magnify the different structures in the skin, which are otherwise invisible to the human eye, to identy skin and mole cancers.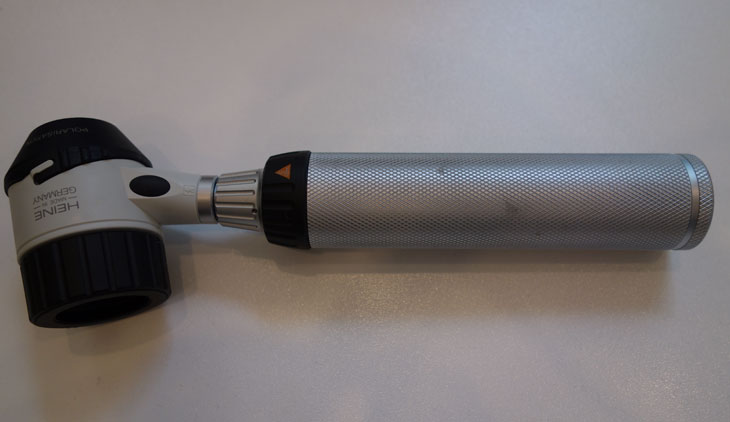 She declared that every little change I had spotted over the years since my last mole check was either a freckle from sun damage or age spots. Phew! I truly didn't think I would escape with news that easy.
In the event the news had not been that direct, the dermatologist indicated that I would've been taken to another room and had every area of concern photographed. Or in a more alarming situation, they could've removed moles immediately right at the Cadogan Clinic. In summary, they use a mole imaging machine to map every mole on the patient's body to provide a 'point-in-time' photographic record of mole distribution. All body screenings are analysed by a dermatologist, who will then refer patients with potentially cancerous moles to an internal Consultant Dermatologist for treatment on the same day.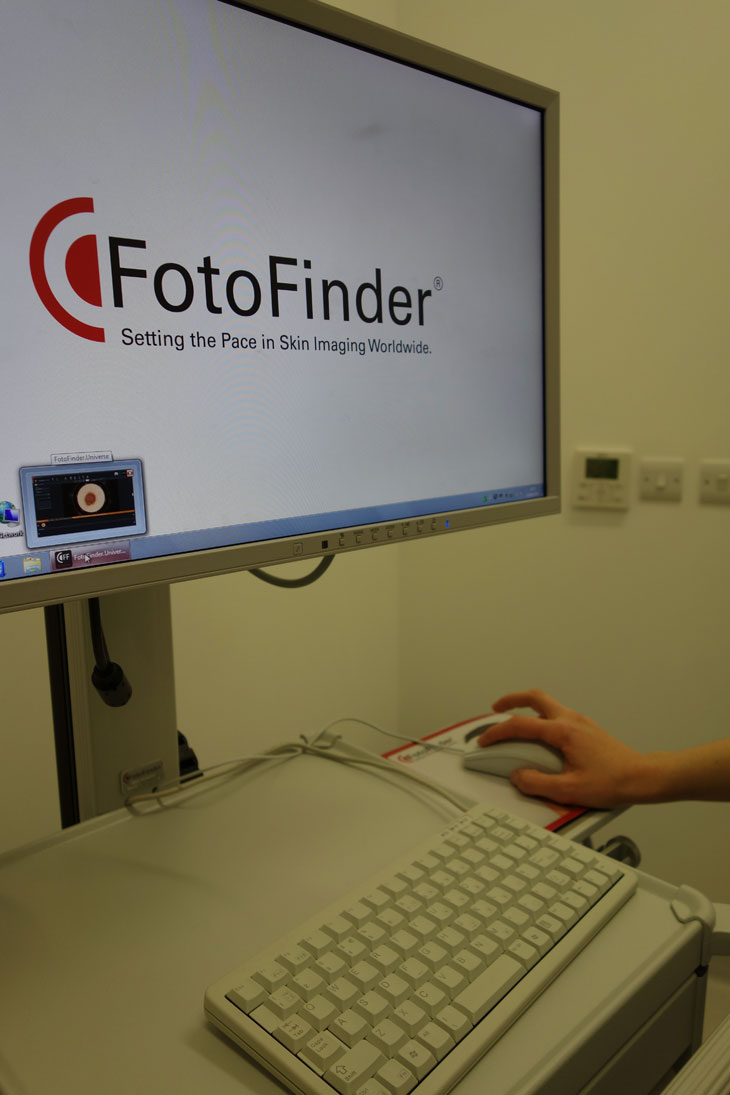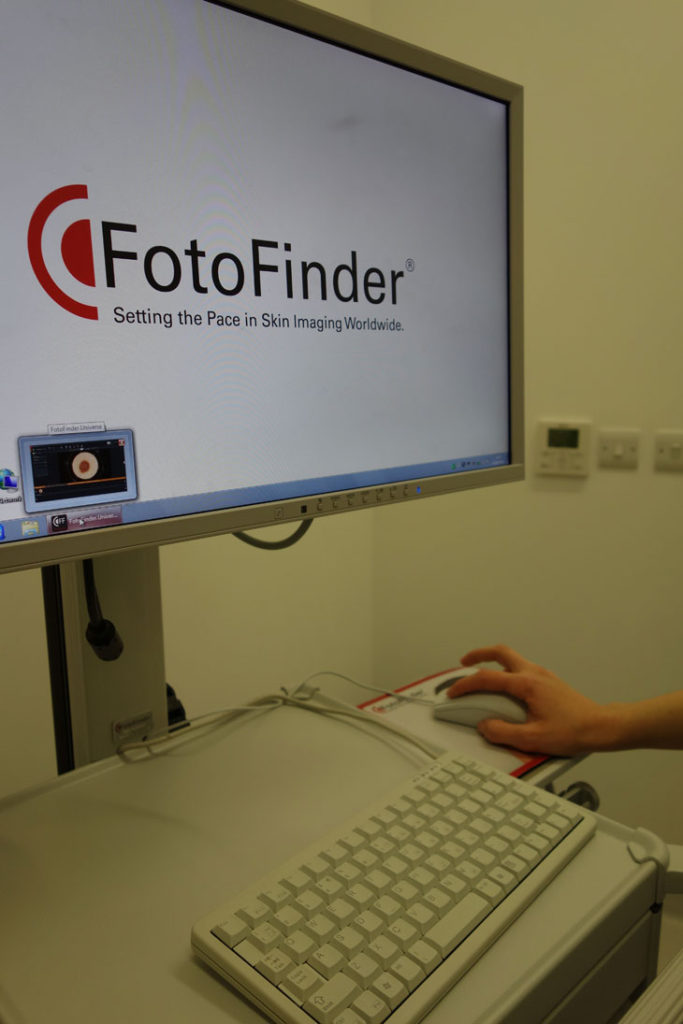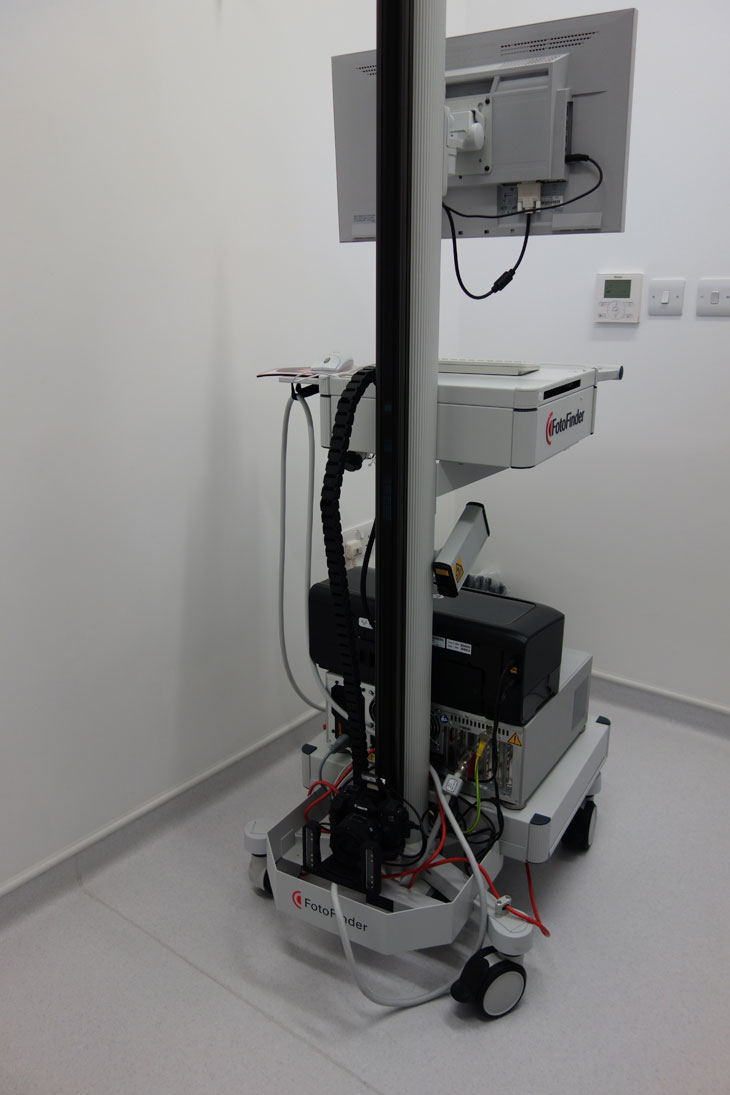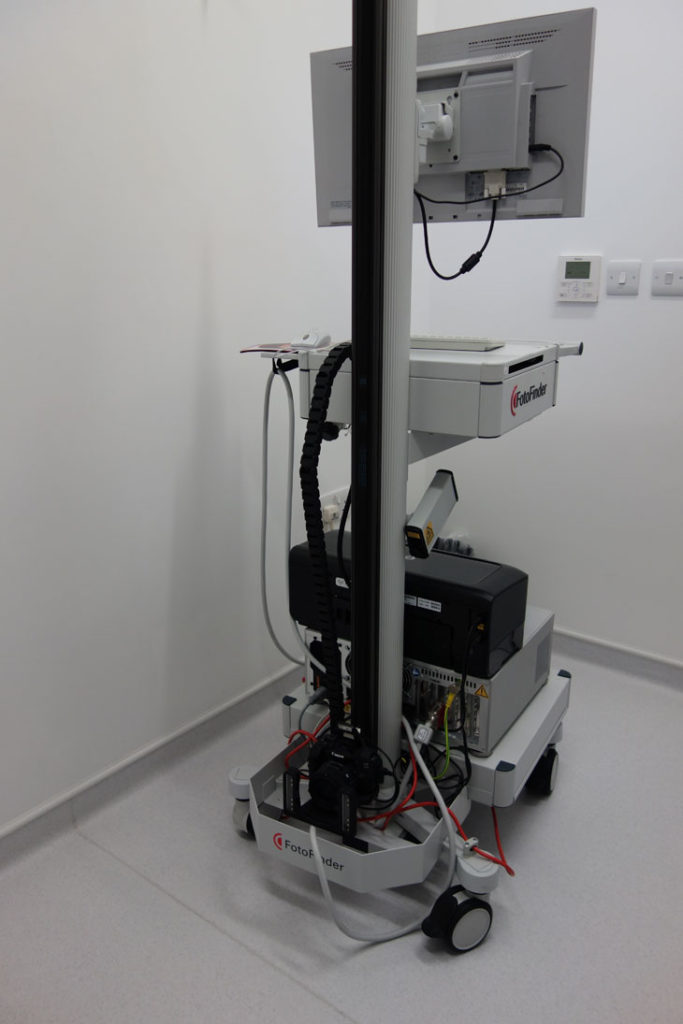 Someone who has a concern about a mole using simply the NHS must first et up a time with a GP to investigate (Good luck with having that happen fast). If the GP feels the mole is warranted for further review, you then have to wait to see a specialist. While the advantage to all of this is that it's free, when you are possibly facing cancer, those are long dice to throw.
The Cadogan Clinic isn't like the other 'clinics' you may think of in London. It has a mole mapping machine, dermatologists and surgeons on staff. This means you aren't dealing with a nurse at a general clinic. The Cadogan Clinic offers an immediate solution, which could be life saving.
The Mole Mapping service is revolutionary, and I learned it has been proven to improve accuracy when diagnosing malignant melanoma, allowing earlier detection of skin cancers and a reduction in unnecessary skin excisions. The actual appointment took about 30 minutes, and it was a huge relief to me to be cleared and to know what to do in the future.
The short answer is: if you want free, you need to wait in the NHS queue, and good luck to you. The fast track solution is having a mole check at the Cadogan Clinic. The simplest answer is- avoid prolonged sun exposure and wear sunscreen every day.
The Mole Check at The Cadogan Clinic offers a number of different screening packages, including The Full Mole Over (Mole Check by Dermatologist, Mole Mapping, Dermoscopy and summary report from Dermatologist), The Mole Refresher (same at the Mole Check Classic but an update every year), Multi-Mole (group Mole Check package for family members) and Mole Removal (same day Mole Removal with expert Dermatologist and histology).
My visit for the Cadogan Clinic review of their mole check program was complimentary for the purpose of a review. Obviously, this in no way shape or form affected the outcome or opinion of this blog post. I am grateful for the opportunity and encourage anyone who wants an immediate answer to their questions about preventive methods for skin cancer to schedule an appointment with them.