Are you interested in eating at posh places in London for a discounted price?
Mr. Sunny and I had dinner at the Savoy in London for our first date night after I returned from my one month Florida holiday. Specifically, we went to Kaspar's Seafood Bar and Grill.
We picked this location because when you're fresh off a plane from Florida, you are still in seafood and sun mode, so it made sense to book a table here.
In fact, it was literally the website Bookatable.co.uk that we used to choose our evening plans. We chose one of the Star Deals and to enjoy a swanky dinner at the Savoy in London.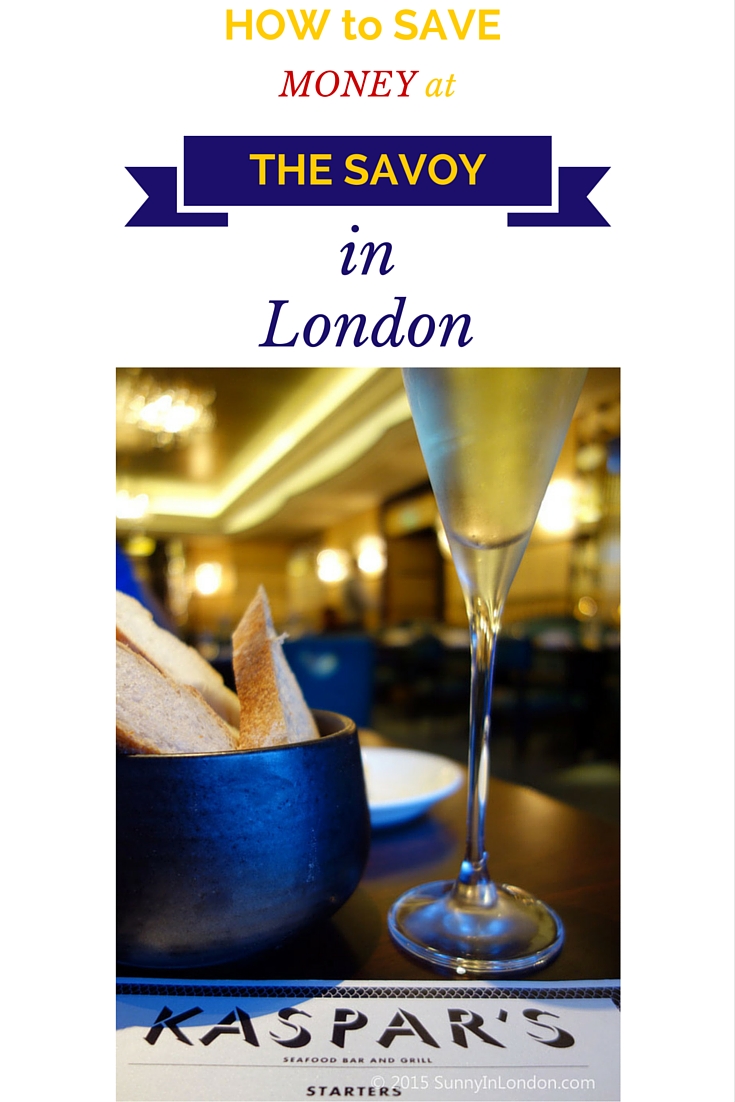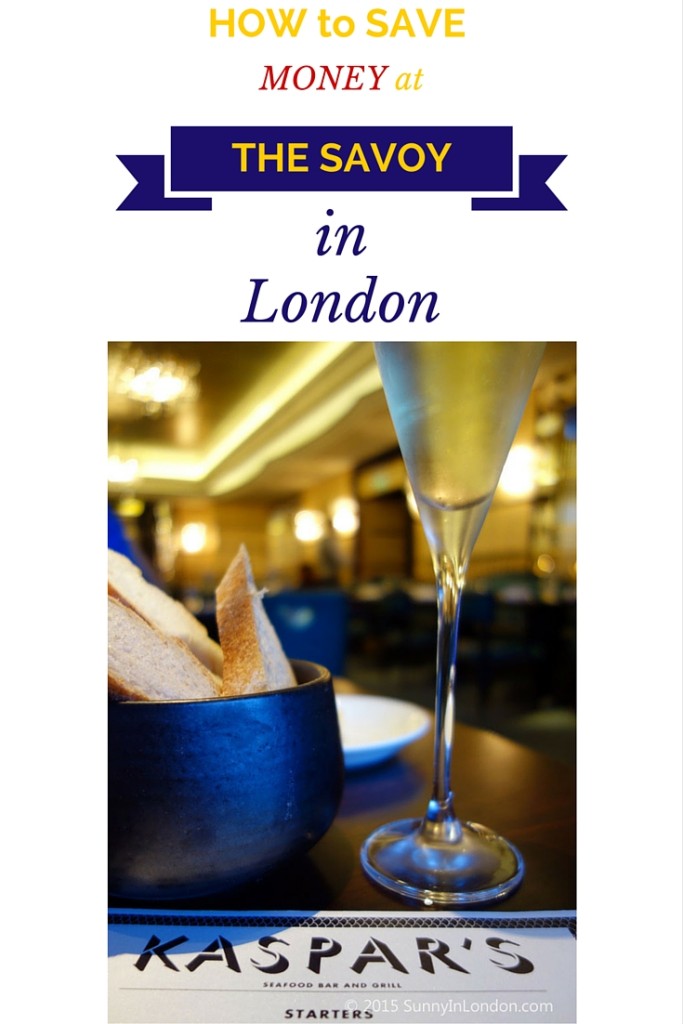 Located right on the Strand, the back of the Savoy in London faces the River Thames. When you walk through the beautiful entrance of the Savoy in London, you travel all the way to the back to find Kaspar's Seafood Grill and Bar.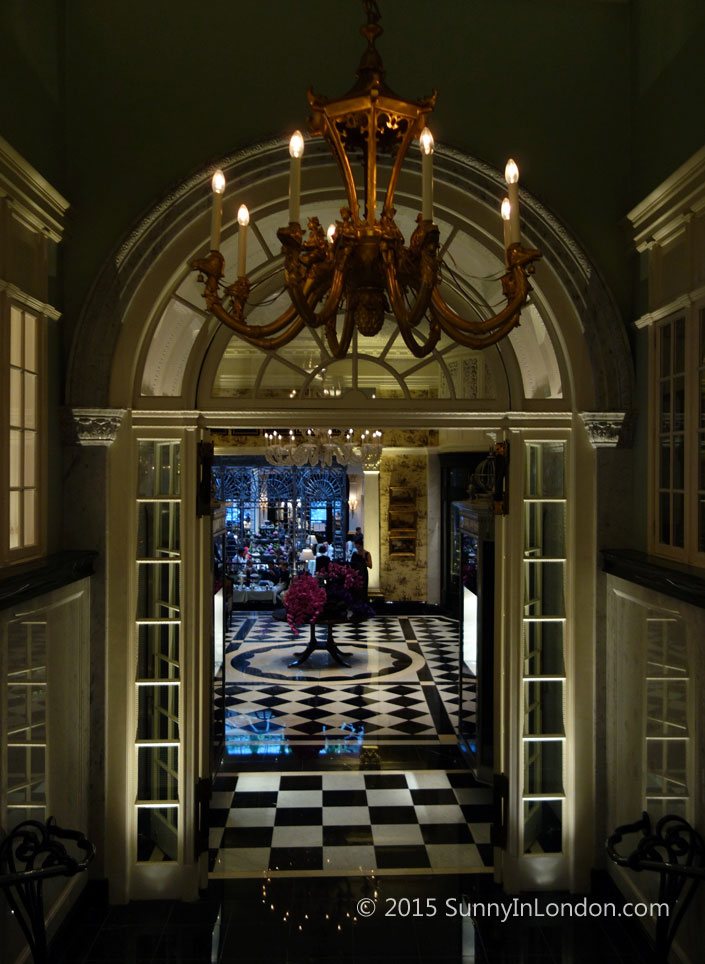 We were excited not only about the menu but also the chance to see London's landmarks as we ate our dinner. Unfortunately, our table wasn't located near a window, so in the future we will know to request this.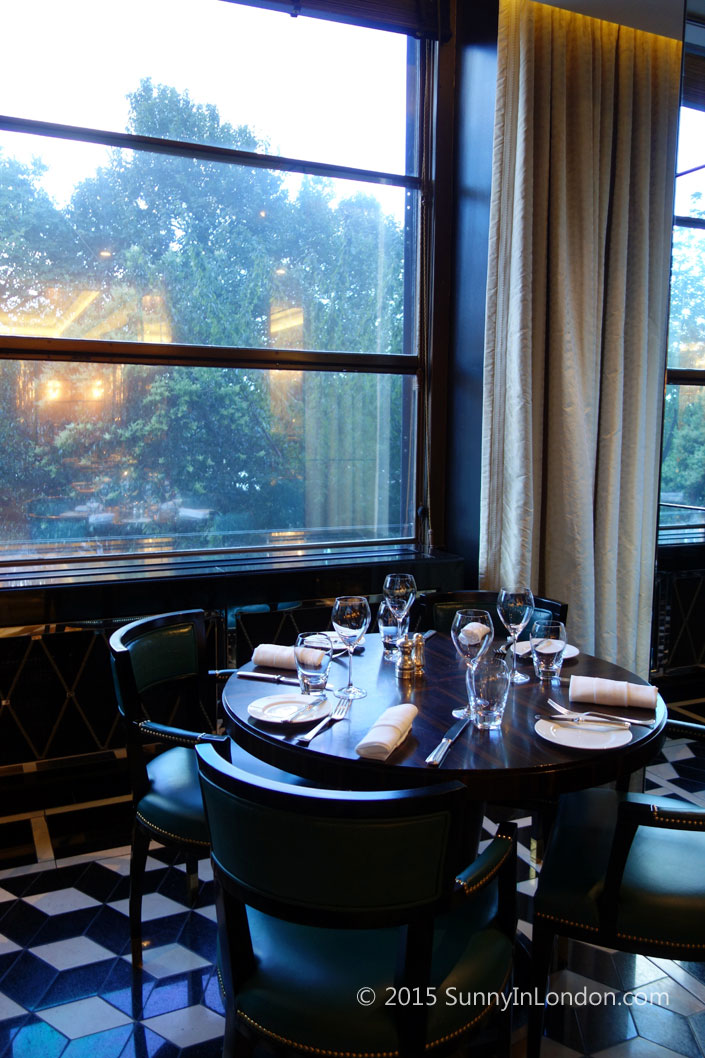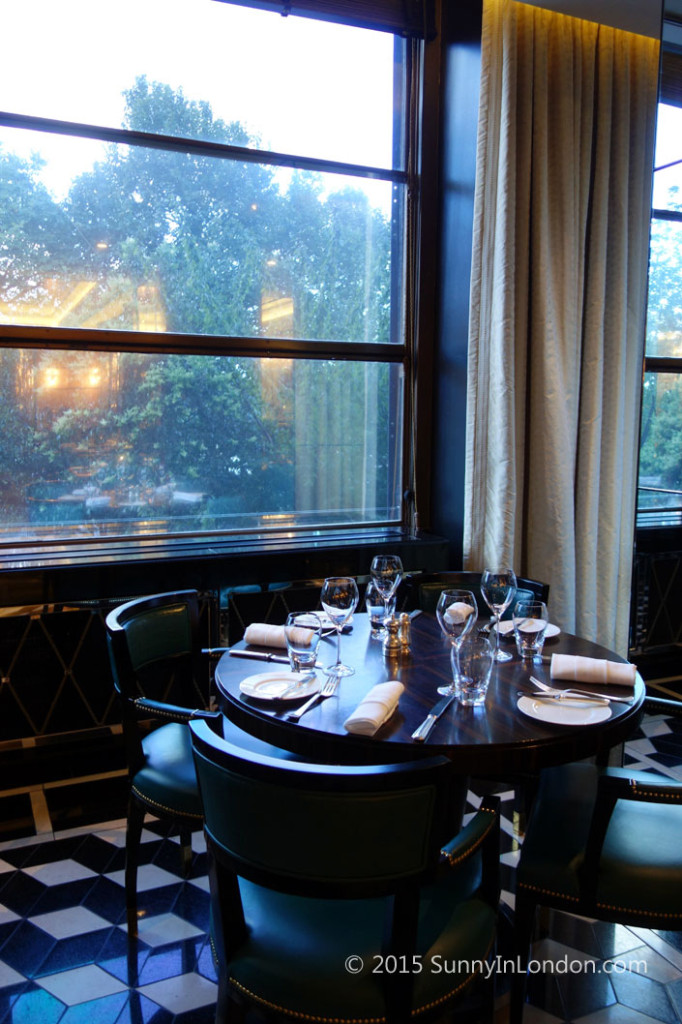 Mr. Sunny and I had reviewed the menu on Bookatable in advance of making the reservation online several weeks prior. We knew there was a chance the menu could be different the night we went, and it was.
The Bookatable Star Deal for Kaspar's Seafood Grill and Bar at the Savoy in London features a three-course set menu with a glass of champagne for £39. As Mr. Sunny said during our dinner, 'We booked the venue, not the menu.'
I had my heart set on eating dinner at the Savoy in London, so the fact that the menu was different than what was online didn't matter that much to me. And, obviously restaurants will most likely change their menu often to reflect seasonal or daily specials, especially if their focus is seafood.
For Starters as we toasted our champagne glasses and ate the Mushroom Tartlet and Potted Mackerel.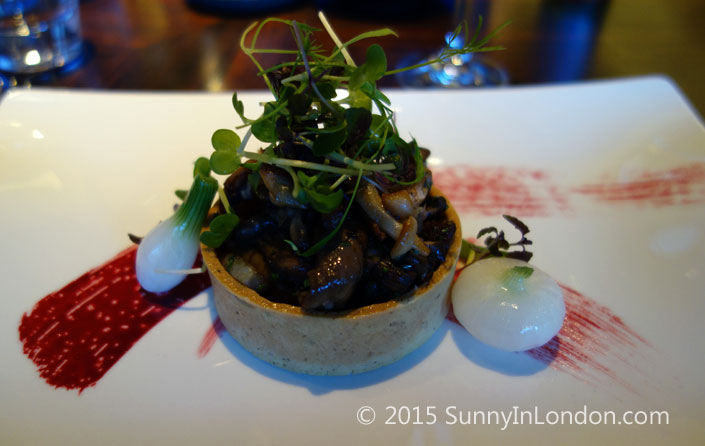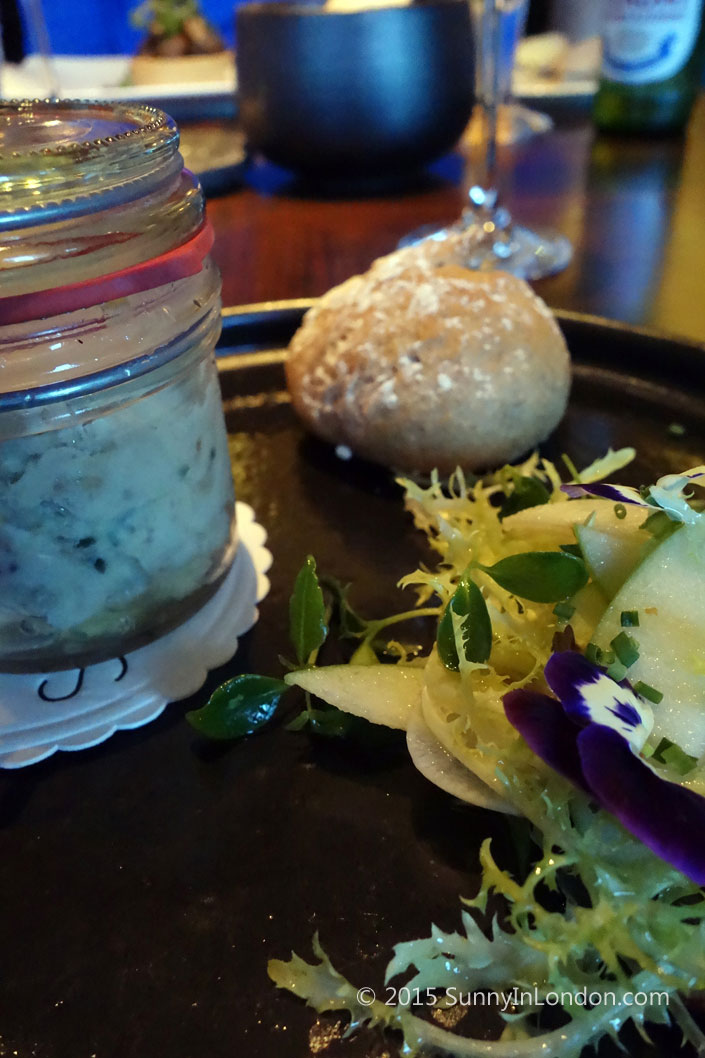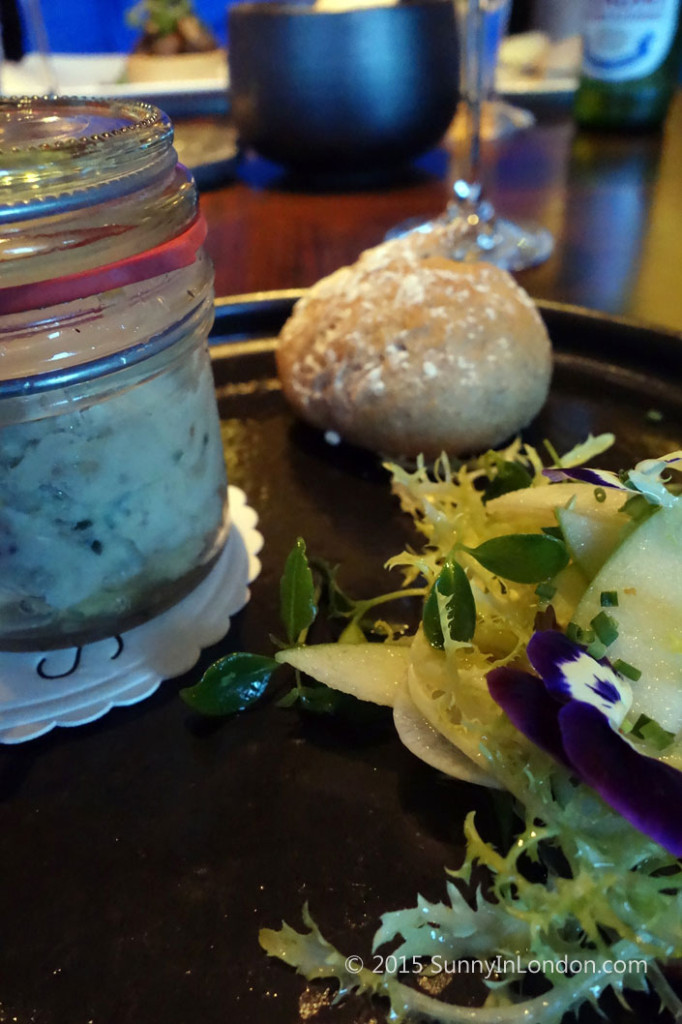 I've only recently acquired the taste for mushrooms, so ordering this for my Starter was a bit out of the ordinary for me. It was fantastic. The mushrooms truly were cooked to perfection.
Mr. Sunny was very surprised at the serving size of his Mackerel. He not only thought it tasted excellent, but also felt the portion is very generous.
For our Main courses, we picked Herb Gnocchi and Pan Roasted Stone Bass.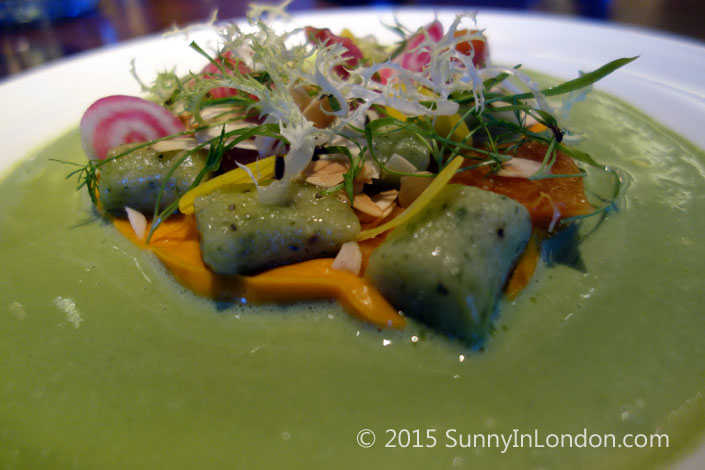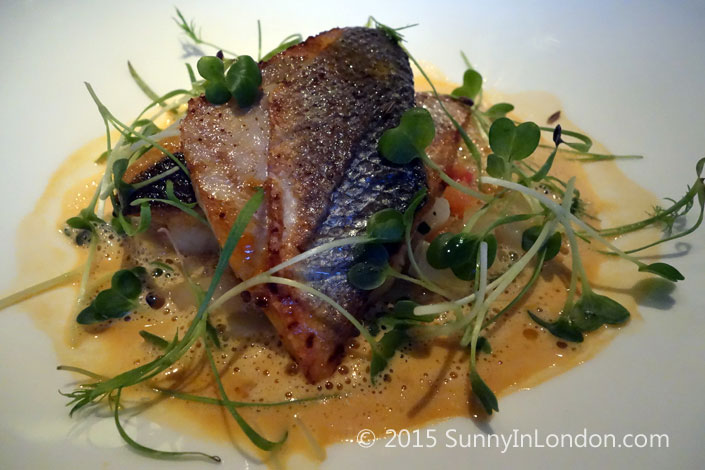 The gnocchi were truly memorable. The texture was so delicate and light. In fact, I could have easily eaten double the size. However, I tend to have a bigger appetite than most people.
I didn't try Mr. Sunny's bass because it had anise, and even though I'm Italian, I avoid that flavour at every opportunity. He really was gutted I wouldn't give his dish a go, as he said it was remarkable and didn't have a strong anise flavour.
For our final course, we each ordered a dessert.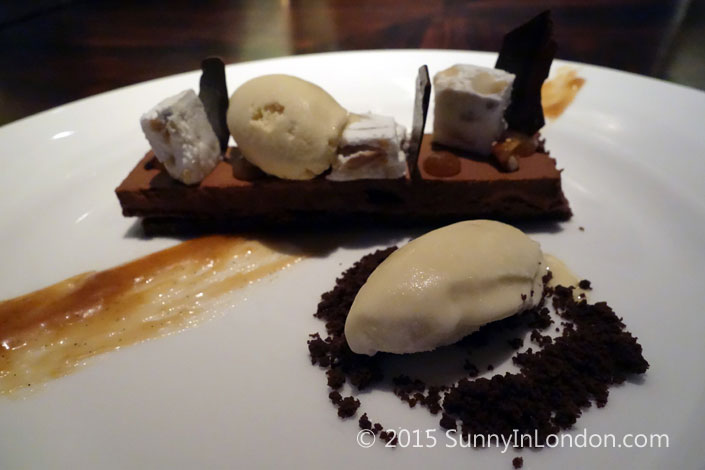 Let's just say there sure wasn't any complaining when that gorgeous Dark Chocolate Mousse with soft nougat and peanut butter ice cream slid in front of me. I absolutely go crazy over peanut butter ice cream.
One of the food items that's tricky to get in London is peanut butter. Americans really target this as something they miss living as expats here. So, having the chance to eat peanut butter ice cream is beyond a rarity. I was in peanut heaven!
Oh yeah, and Mr. Sunny liked his Vanilla Millefeuille very, very much.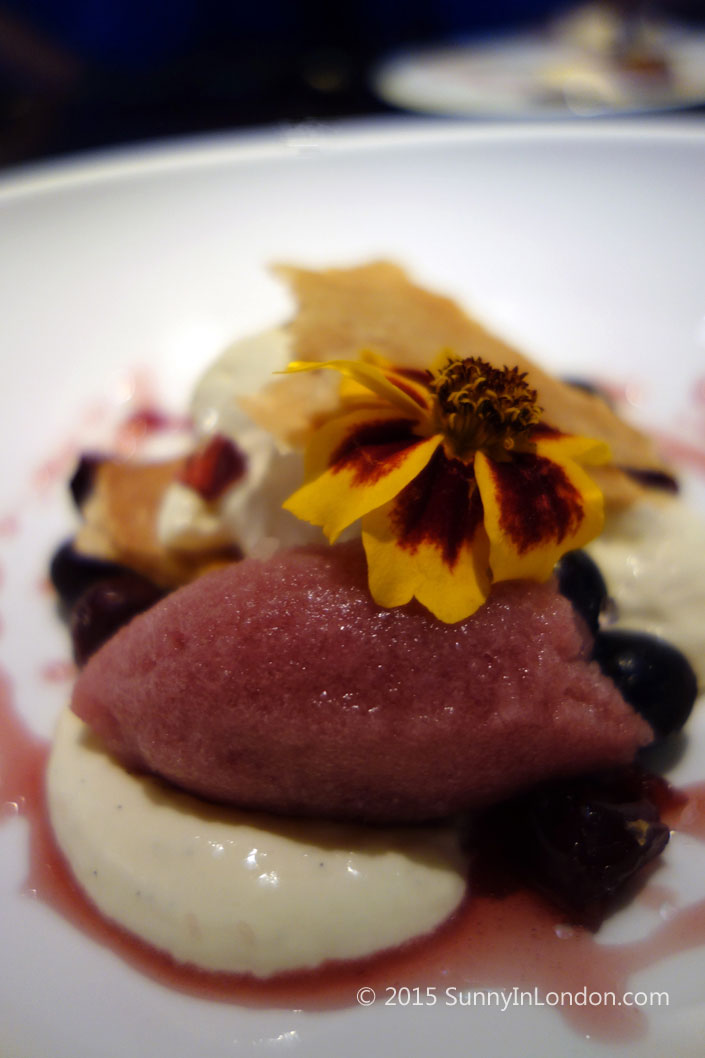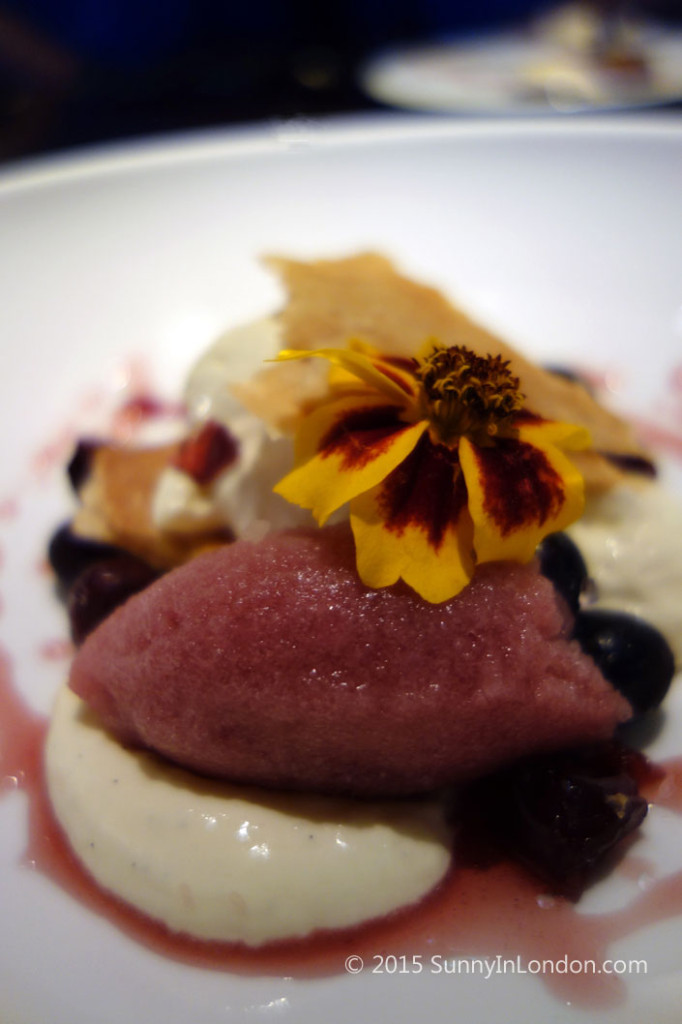 We really enjoyed our Bookatable experience at the Savoy in London because it gave us a chance to eat somewhere special and save money.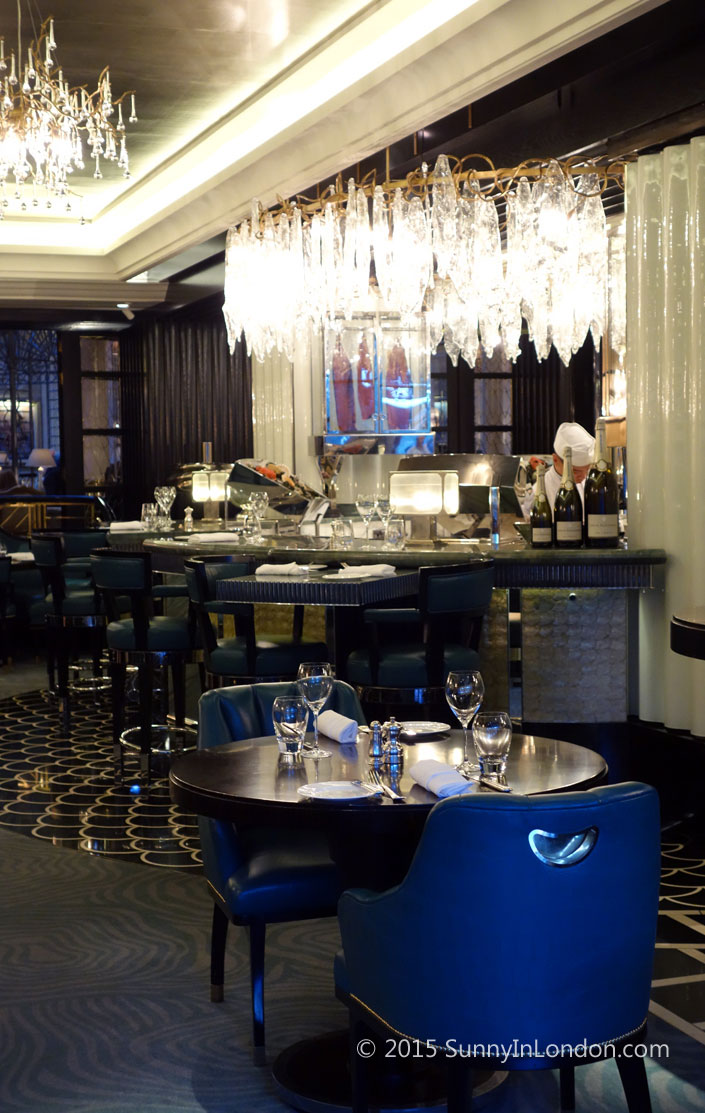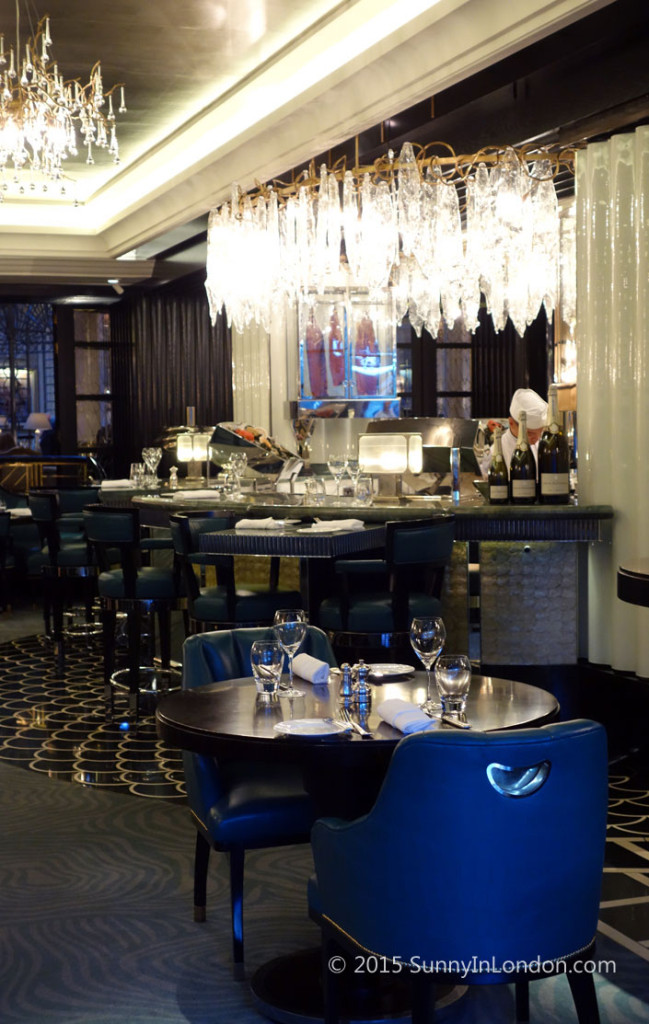 The bill total was £102.94, which included a 12.5% gratuity charge. The other additional fees were Mr. Sunny's Peroni and the sneaky side of mushrooms he ordered to compliment our dinners. We were also charged £2 for mineral water, which was a little bit of a surprise.
I would suggest the Bookatable Star Deals to anyone living in or visiting London who wants to experience dining at some of the UK's most iconic restaurants for a lot less. Again, you may wish to call a venue the day of your booking to verify the menu if that is something very important to you.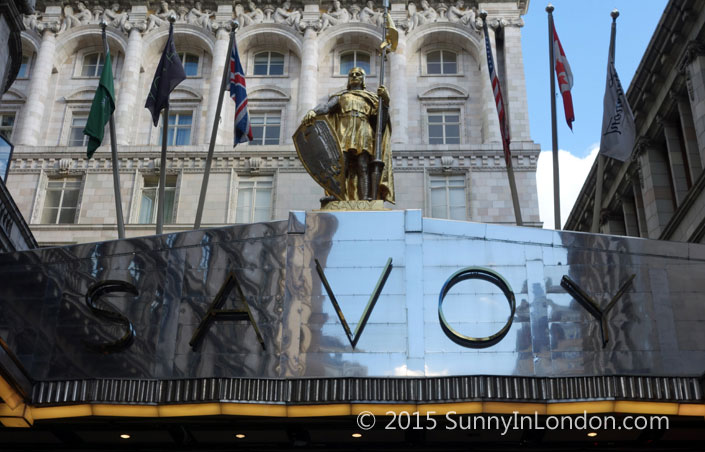 We absolutely loved our night at the Savoy in London for less and would love to know if you've tried any of the Bookatable Star Deals also. Please write your experiences in the comments below.