Issho-Ni Bottomless Brunch Review
You would think that every restaurant in London has jumped on the bottomless brunch trend that has exploded here over the past few years. However, at this time, of all the Japanese restaurants- only one offers it. For this fun and delicious experience, you need to visit Issho-Ni, a Japanese restaurant and cocktail bar just outside the Shoreditch area.
Issho-Ni Bottomless Brunch Review- Atmosphere
Not too far from Brick Lane you'll find Issho-Ni which bills itself as a 'friendly neighbourhood' restaurant in London. After spending 90 minutes in this food and drink venue, we can say it honestly lives up to this tagline. And we weren't just influenced by the gorgeous sunny weather on the Saturday we visited.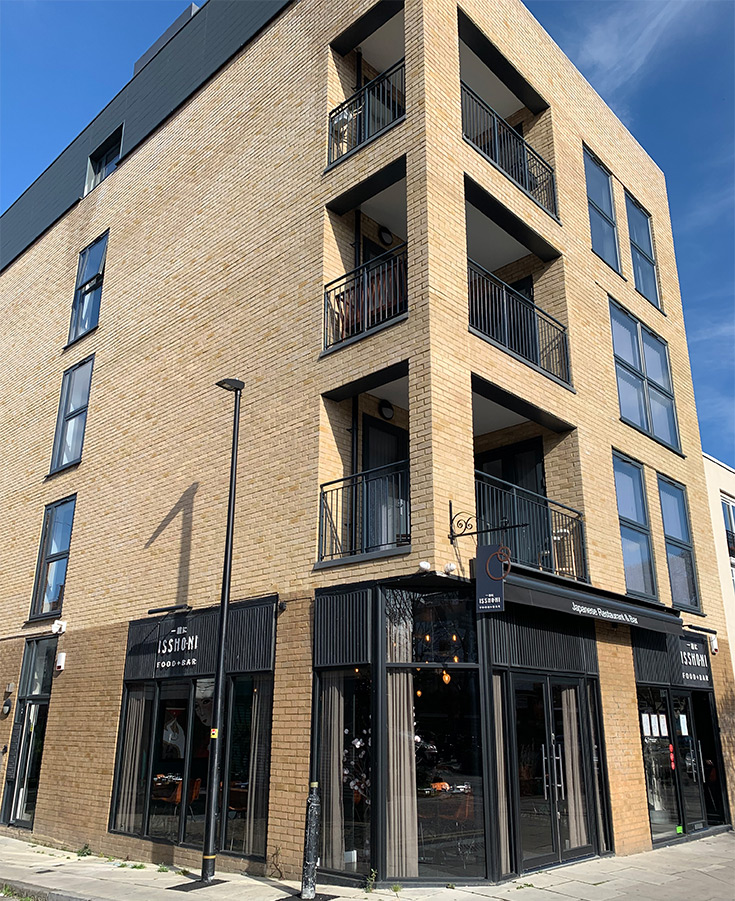 Located on 185 Bethnal Green Road, it is easy to find. Once inside, you will find colourful decor and loads of natural light, which makes blowing up your Insta with their food super easy.
Tables are a nice distance from each other and the overall vibe matches the trendy, hipster expectations one has of the Shoreditch scene.
We paid careful attention to the activities of the tables around us, and other guests seem to be enjoying their experience as much as we were. Perhaps that flowing Prosecco had a little to do with it?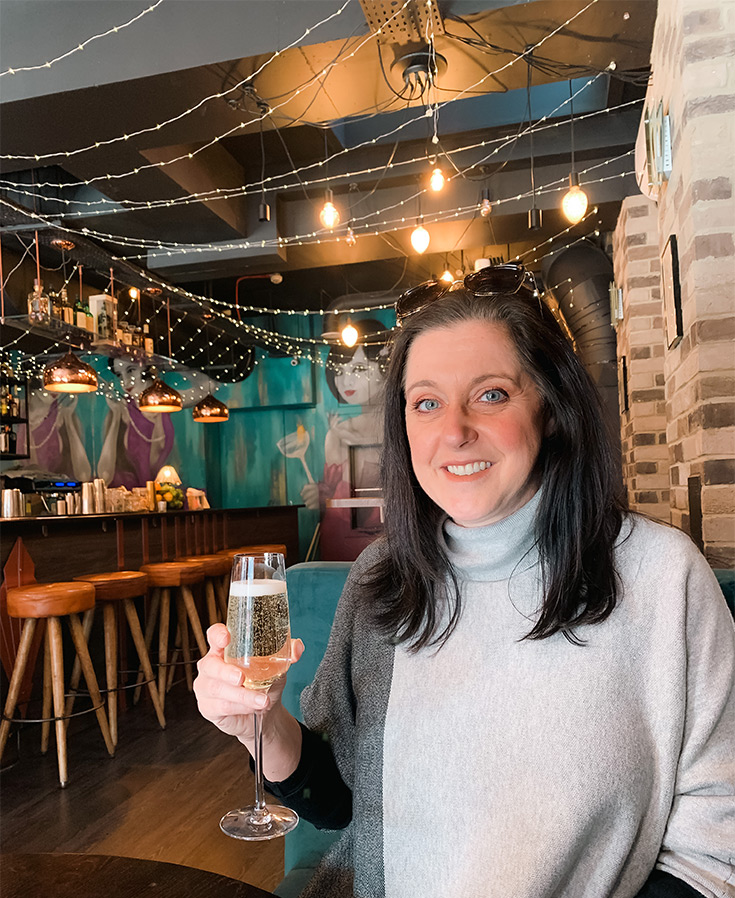 Issho-Ni Bottomless Brunch Review- Service
As part of the Issho-Ni Bottomless Brunch offer you can have Prosecco and/or a Bloody Mary for your drink. We both chose the Prosecco, as we've never been fans of the later.
You need to know that there was never a minute that our glasses weren't topped up with more bubbles once their quantity reached less than half full. We never had to ask, and the tables around us experienced the same activity.
As a London food blogger receiving complimentary meals, I have to be careful to make sure my published food review matches what anyone can expect if they choose to follow my recommendation. Therefore, I can say in my opinion, it appeared that everyone visiting on the Saturday afternoon between 12pm-2pm was just as pleased as we were. Their service was equally as swift and as efficient as ours.
As noted, the Issho-Ni staff was incredibly attentive to fulfilling the 'Bottomless Brunch' concept in terms of drinks. And they were equally as enthusiastic about meeting this expectation with their food too.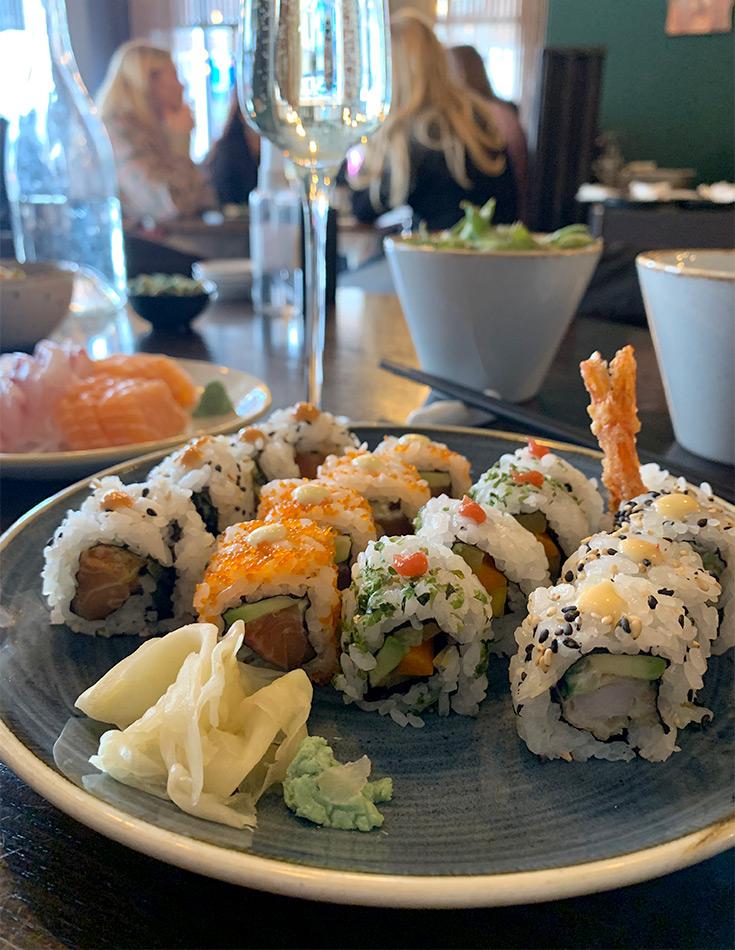 After quickly being seated, the process for how the offer works was clearly explained to us. We were able to have as many sharing plates as we wanted from the 'Snacks and Sushi' starters section of the menu and allowed one main course each. The main course had to be ordered at the start of our experience, which was set to last 90 minutes. And, just as scheduled, we were notified when our last top up happened.
Issho-Ni seems to have a solid operational process for delivering what they promise. However, they never crossed the line of appearing to be 'militant' in their affect and attitude. Every encounter was indeed friendly and bubbly. Our time there was enjoyable and the food was lovely.
Issho-Ni Bottomless Brunch Review- Food
Our Edamame, Chuka Seaweed, Kimchi and Wasabi Peas hit the table not long after we submitted our order. Additionally, the Sashimi and Maki Rolls arrive promptly.
My Sunny took the Edamame and Wasabi Peas for himself to enjoy, and I grabbed the Chuka Seaweed and Kimchi. We didn't share because of our personal taste preferences. I actually have never had Kimchi before this, so I have nothing to offer in terms of a comparison. But, I thoroughly enjoyed my first time consuming this very popular and healthy dish.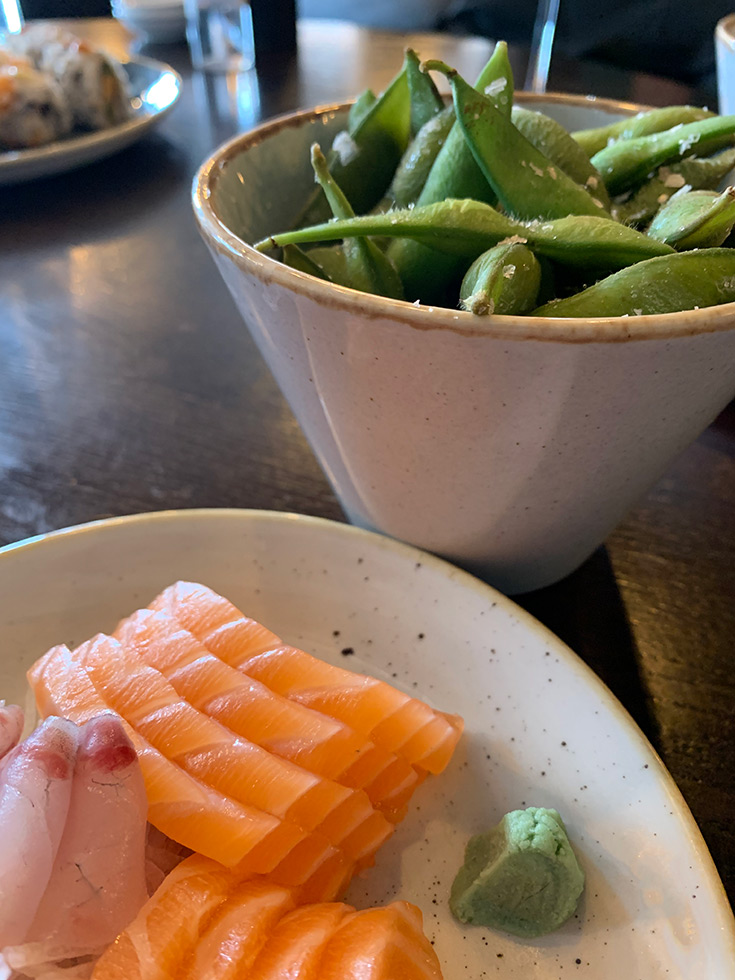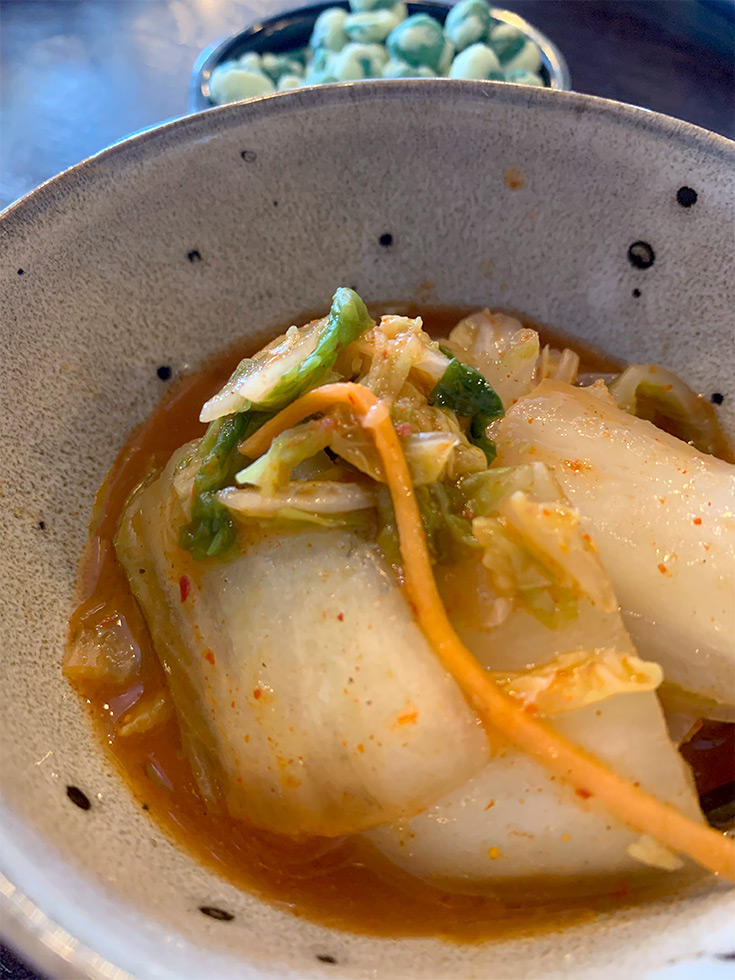 The seaweed was simply divine. I could eat it several times a week, if given the opportunity.
We found the sashimi fresh and enjoyed all of the Maki Rolls. We had the chance to reorder, literally seconds after our sharing plate was empty. Mr Sunny and I opted for one row of the Salmon Avocado and one row of Prawn Tempura, even though we could have had two rows of each.
With all the flowing Prosecco and anticipation of the main courses, we wanted to make sure we weren't wasteful. It proved to be a good move. We chose these two because we just aren't huge vegetarian dish fans and I tend to avoid food with too much spice. Please know I'm a complete lightweight when it comes to flavours with a real kick, so there wasn't anything wrong with the Spicy Salmon they gave us.
While Mr Sunny's Chicken Katsu Curry wasn't winning any 'Most Photogenic Food' awards, he felt it was utterly delicious. My Salmon Teriyaki was cooked perfectly and had excellent flavour. I wouldn't change a thing with it and would happily have it again soon.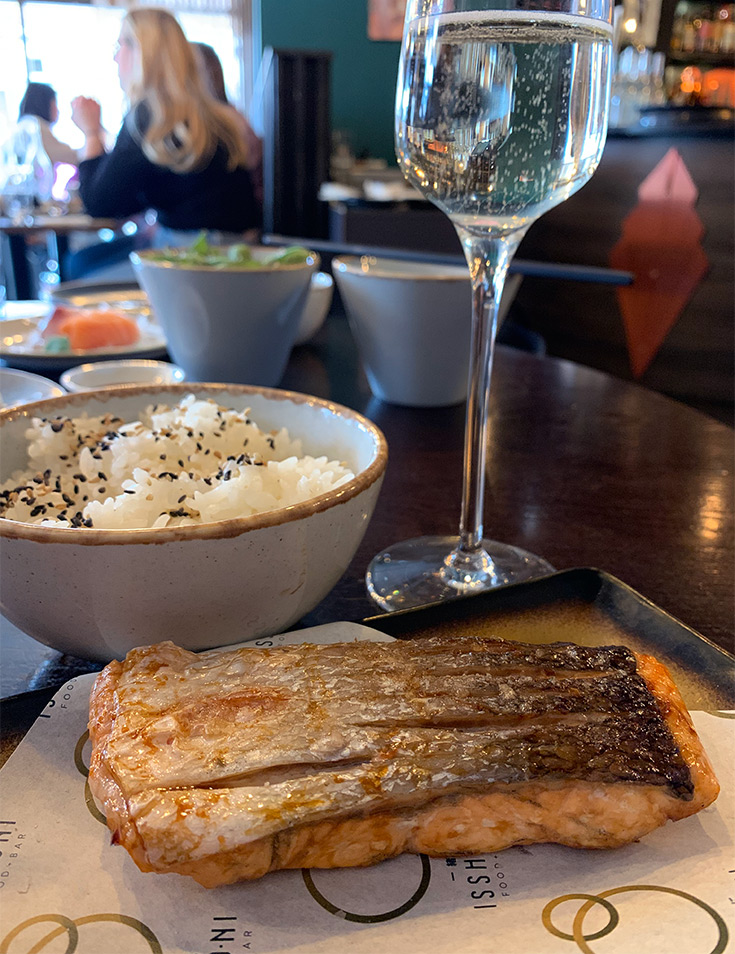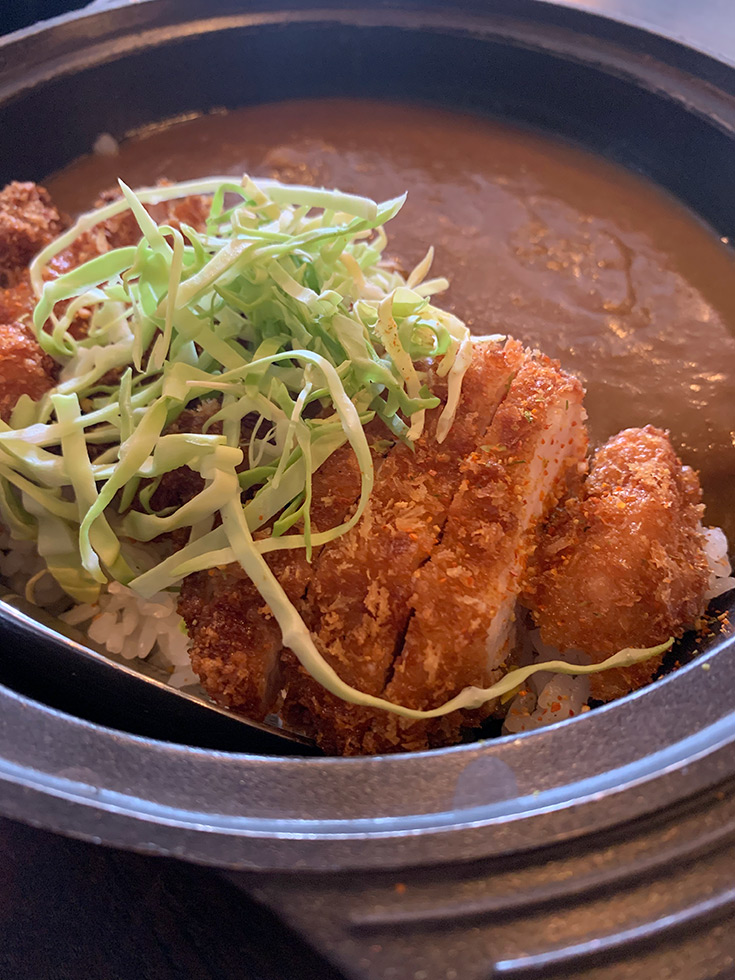 Issho-Ni Bottomless Brunch Review- Final Thoughts
I would be excited to return to Isshho-Ni, which means 'together with' in Japanese. Their Bottomless Brunch offer is £36 per person. You add another £17 to take advantage of the unlimited drinks element. We felt the Prosecco seemed to be what you would find in a supermarket for around £7 a bottle. It's not what we would buy ourselves, but it makes perfect sense for a bottomless offer in terms of restaurant efficiency and price mark up to maintain profit. We felt the overall price of Issho-Ni Bottomless Brunch is fair, even though ours was gifted.
We arrived right around when they opened at 12pm. There were three other tables seated at the time. However, just like the flow of the Prosecco, the other tables filled quickly around us. Should you choose to pop in for the Issho-Ni Bottomless Brunch experience, you would be smart to book a table in advance.
The crowd demographics was a nice mix of girlfriends having a Saturday brunch catch up and couples like us. I don't think this is the place you should pick for a family get together with young children or babies. But, you probably already sussed that if you had common sense about what a 'Bottomless Brunch' involves.
We recommend the Issho-Ni Bottomless Brunch experience without a doubt! If you go, let us know your thoughts below. If you have other brunch recommendations around London- add those too!