What's the latest from Prezzo London? If you haven't had a chance to keep up with everything happening on London's restaurant scene, you might not know that Prezzo London has launched an impressive Spring/Summer menu. However, it wasn't just this menu that really caught my attention when I visited one of their locations recently. It was something else that really hit me where it counts.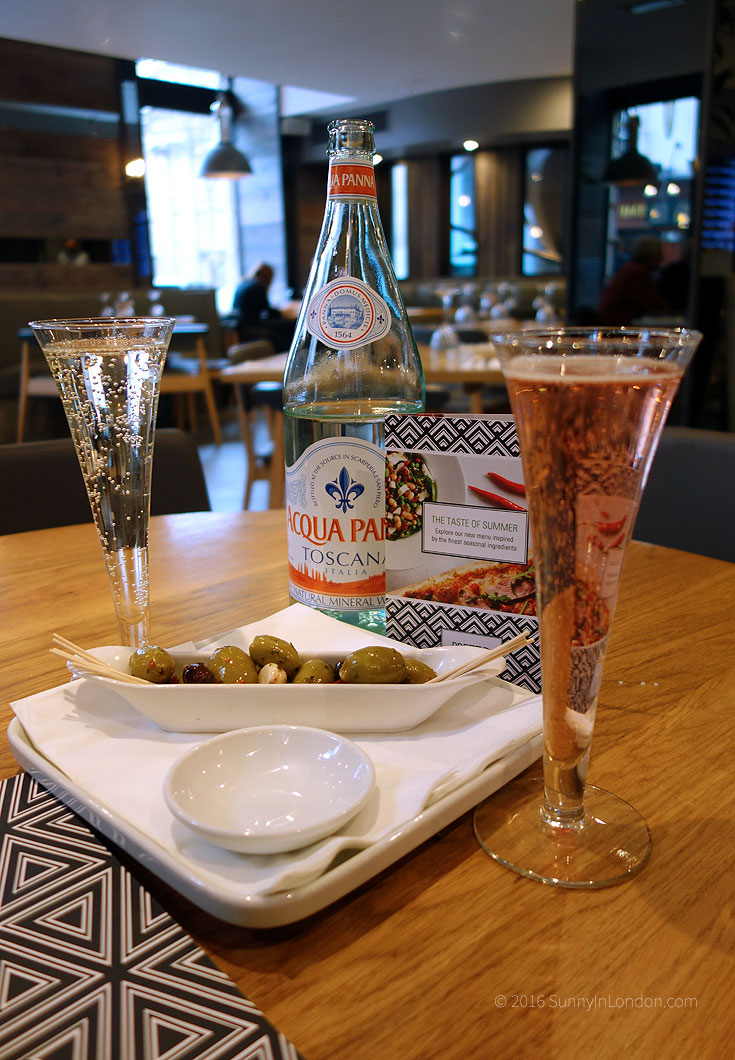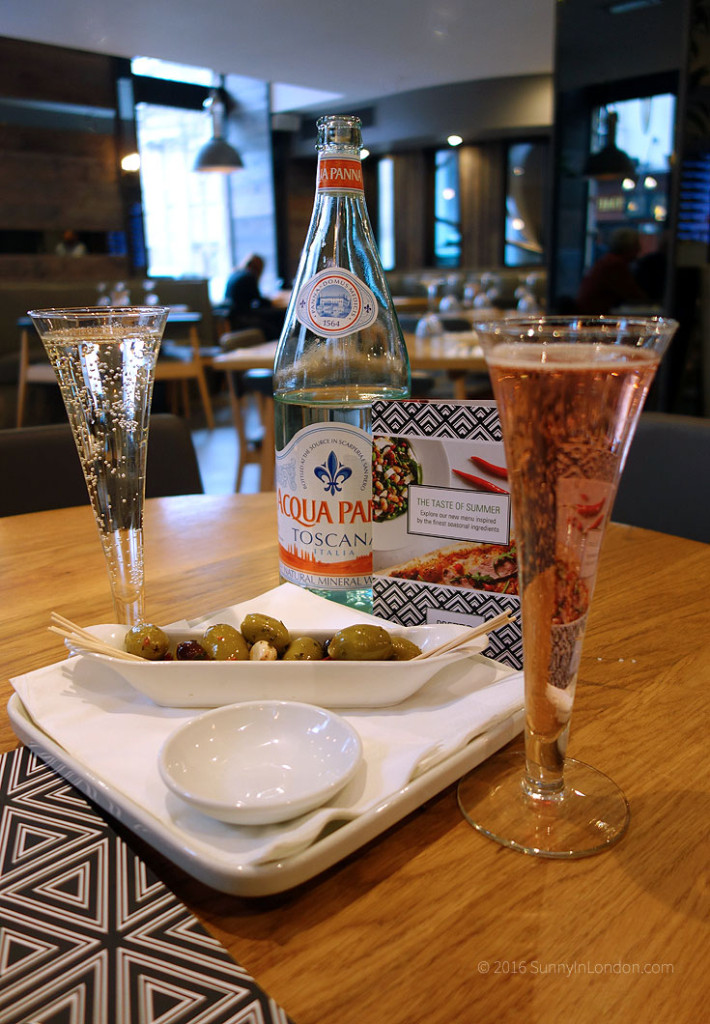 Oh Sunny friends, I know what you're thinking. It actually wasn't all the bubbles that were served with lunch that had me so enthralled. Although, let's be honest. Who complains when they keep getting topped up on Prosecco? 'Not me', says the Florida girl living in London. 😉 However, their new cocktail menu does feature an espresso martini, Amaretto sour, and Porn Star Martini!
What was so intriguing about my visit to Prezzo London was their extensive gluten free menu. I really had no idea they offered so much.
As a chain that's pretty widespread in London, I've passed many Prezzo locations in my travels around town. Although I always wanted to stop and eat, I refrained because Italian restaurants serve too many gluten temptations. As a girl who has Italian roots, I fight the carb battle on a daily basis. Staring at a menu full of powdery delights just isn't smart. So, I've always steered clear of places that focus on flour. I wish I had known how large the gluten free menu is at Prezzo London.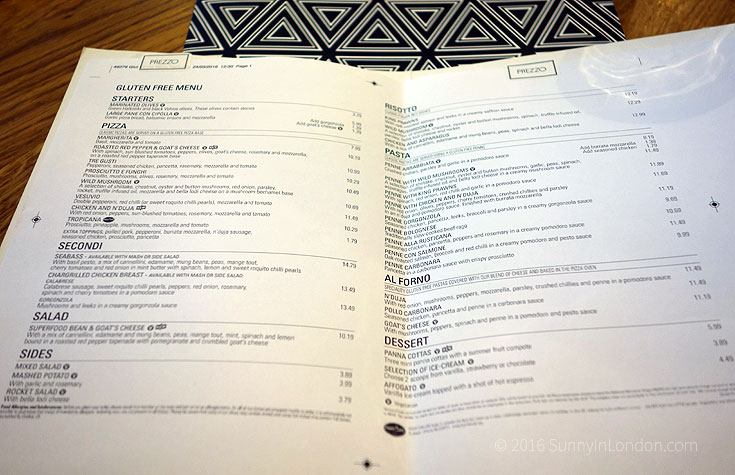 Ok, so if you've ever met a gluten free menu that was super photogenic too, Call Me. Maybe. You've got to admit that this list from an Italian restaurant is beyond expectations. Really.
That being said, in the spirit of honesty, I didn't exactly order everything gluten free. Because there are some things that I just can't resist. For example, I had to have these Baked Mushrooms.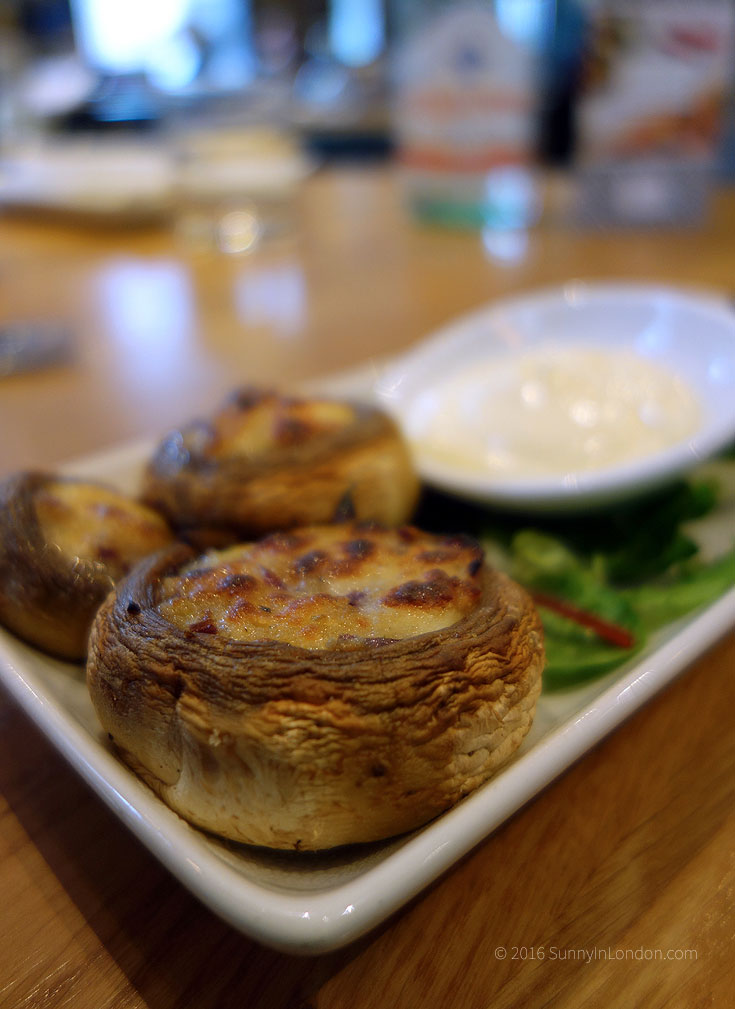 They are stuffed with bella lodi cheese, mozzarella, garlic, onion and breadcrumbs and served with garlic mayonnaise. They slid down real easy, and yes, a bit greasy. However, I had no problem finishing every.single.one.
My friend who joined me for lunch selected the King Prawns featured in a pomodoro sauce with garlic, red chilli and spinach and served with toasted sourdough.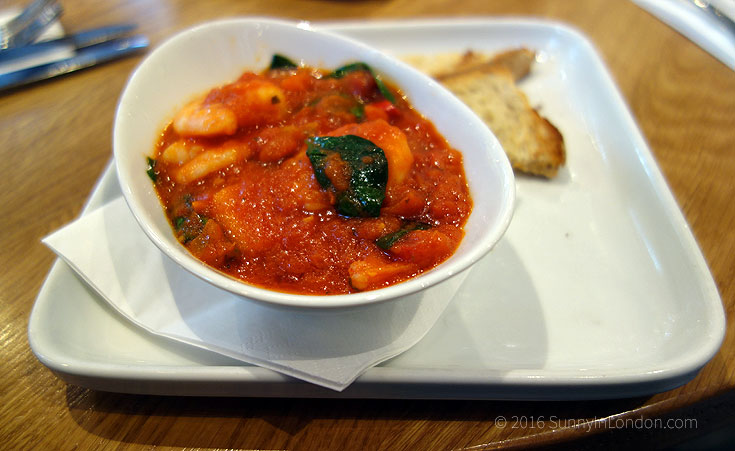 I don't think that dish will dawn any food magazine covers in the near future, but my friend said it was tasty.
From there we moved on to our Main courses. Here you won't be surprised, if you read Sunny in London often. I'm a huge fan of risotto, so the deep magnetic attraction I have with this slow cooked rice is undefeateable, every time it is offered.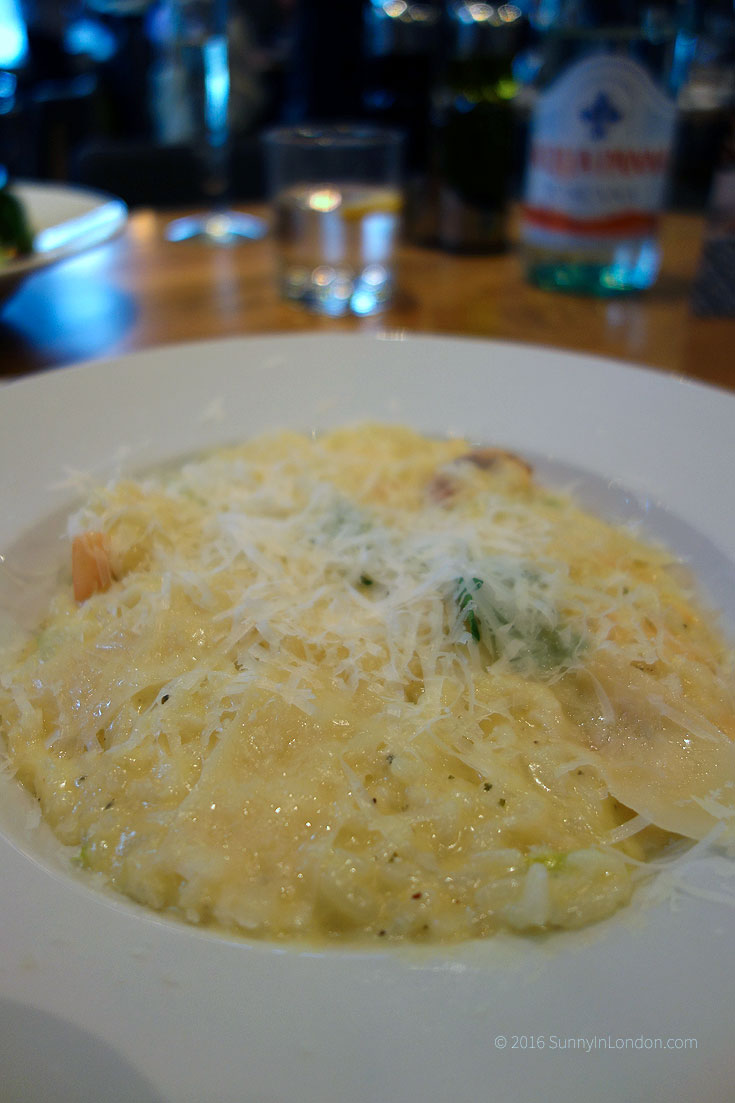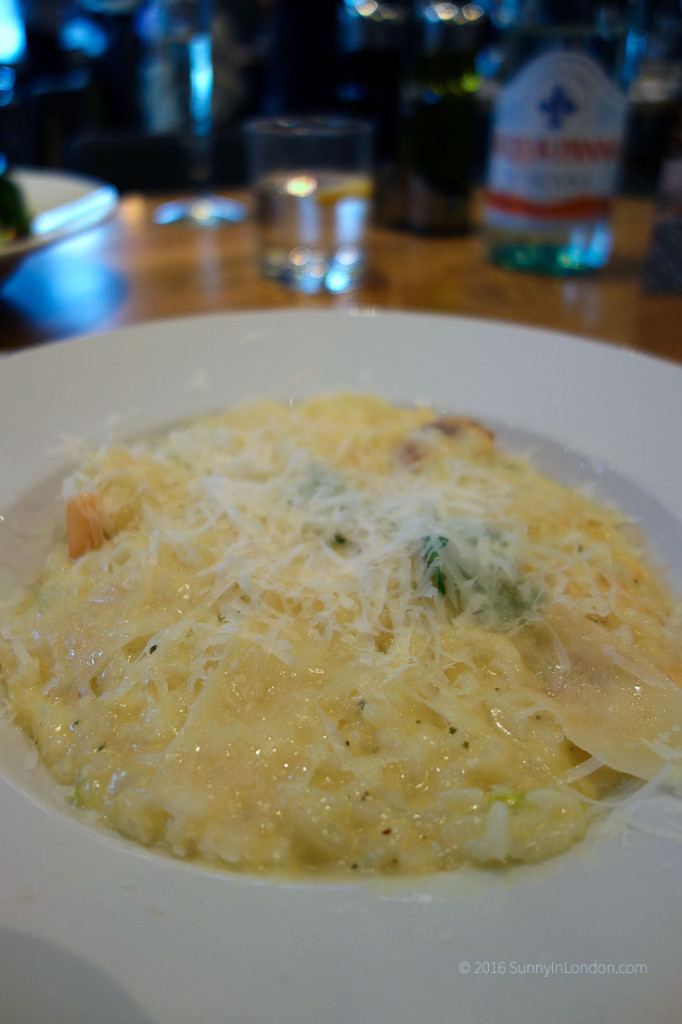 That is the King Prawns Risotto I selected from the gluten free menu. I agree that it doesn't scream #foodporn by any stretch of the imagination. However, for the price it's offered in the location where I enjoyed it, I think it's fair. Let's think about it- there is never going to be a time when a picture of risotto breaks the internet. Knowing this, I decided to marginally shake things up a bit and see what happened when I gave the food a good whipping for a better picture…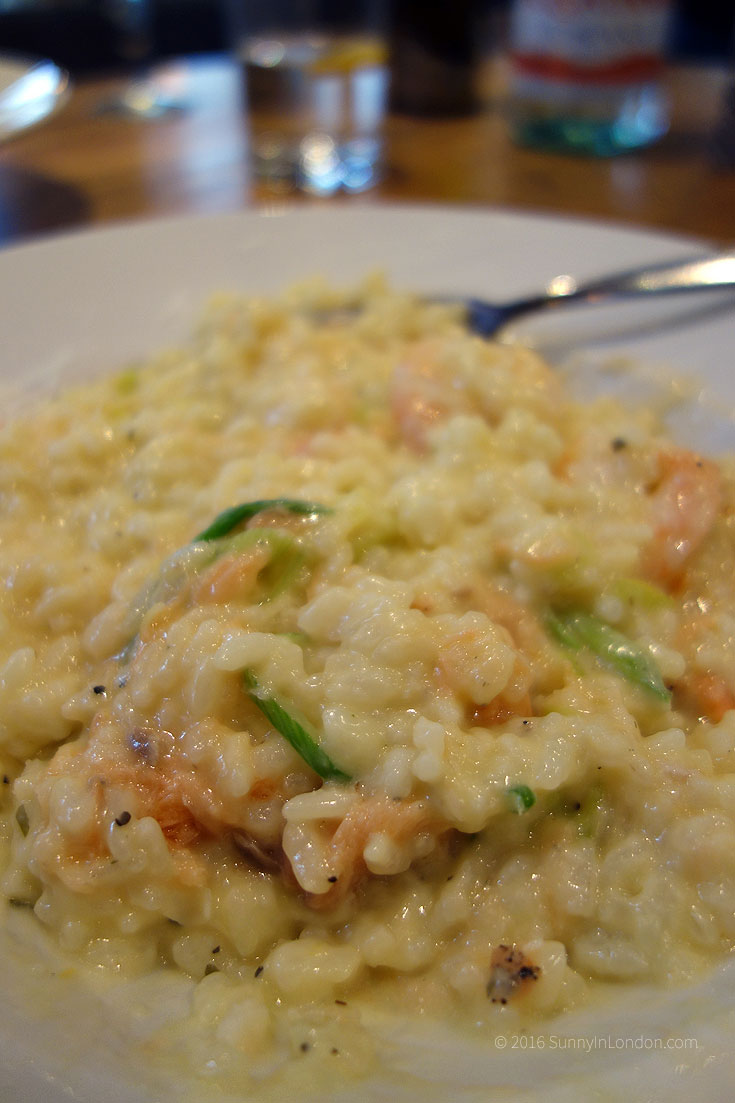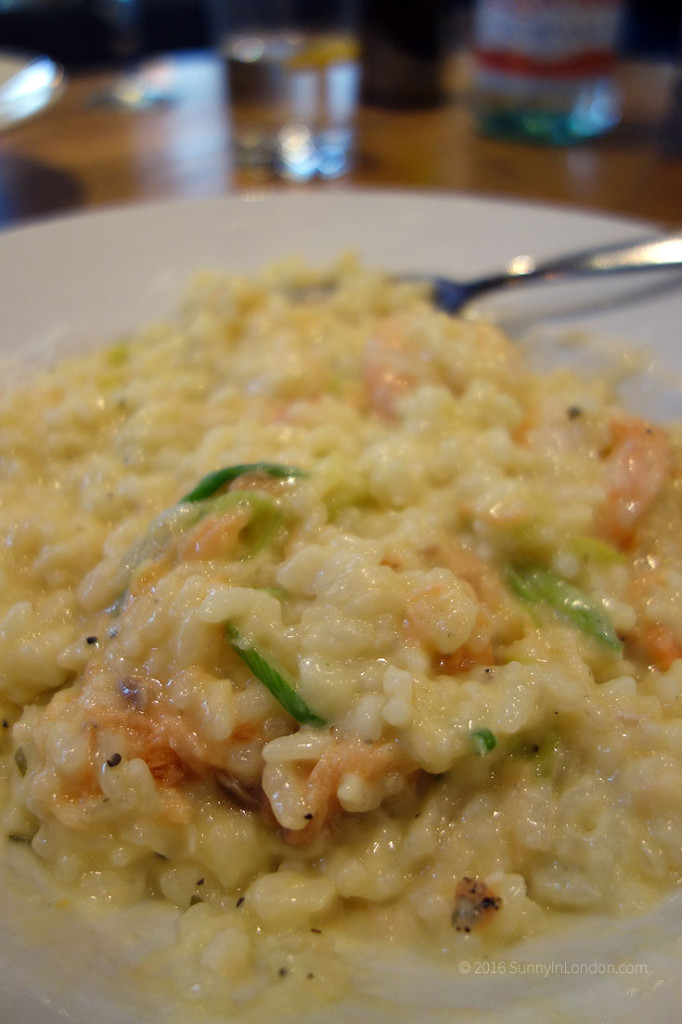 With a few more pops of colour to see, you can now enjoy the final result of my food feast before I forked it. That's amore! This brought out the visuals for the oak-roasted salmon and leeks in a creamy saffron sauce with bella lodi cheese. It was smooth, sexy and rich with flavour.
My friend, on the other hand, played it genuinely colour safe and healthy with her Chicken, Bacon and Avocado Salad.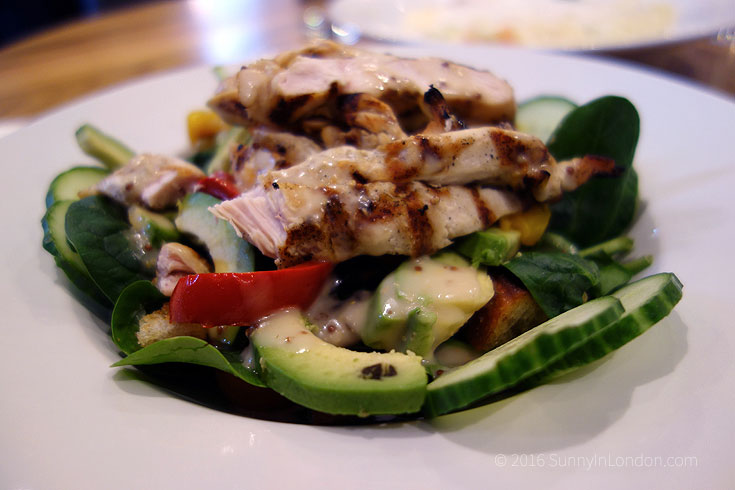 She won the antioxidant contest of the day against me. But, in the end we were dessert divas together because we both gave in to the almighty cheesecake chariot with these two champions…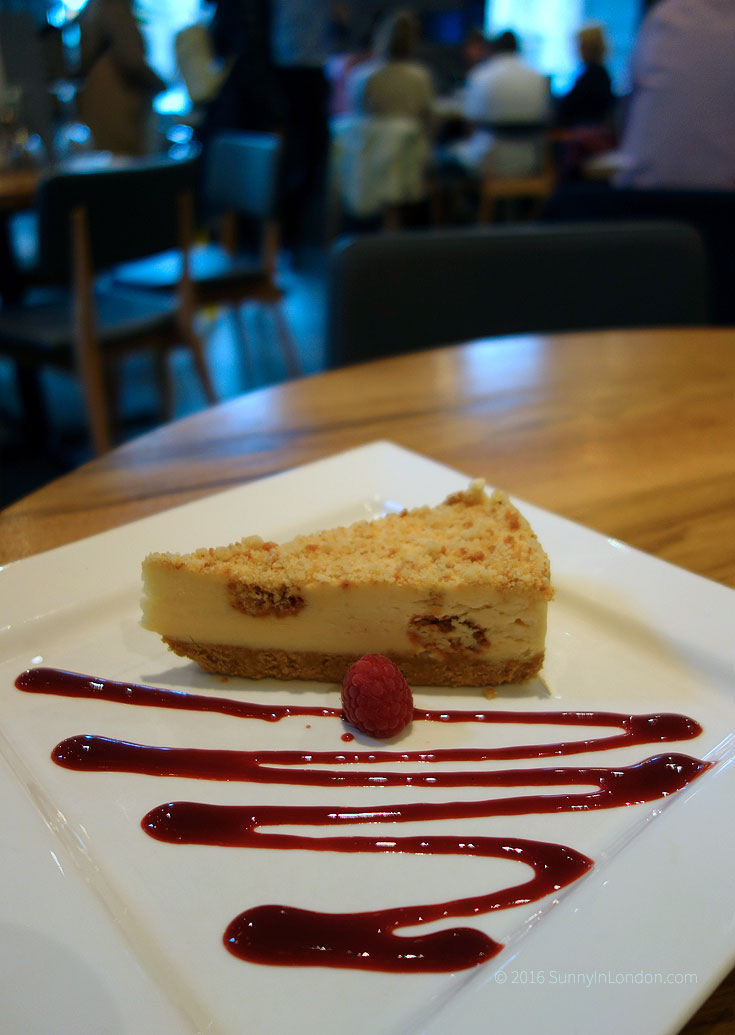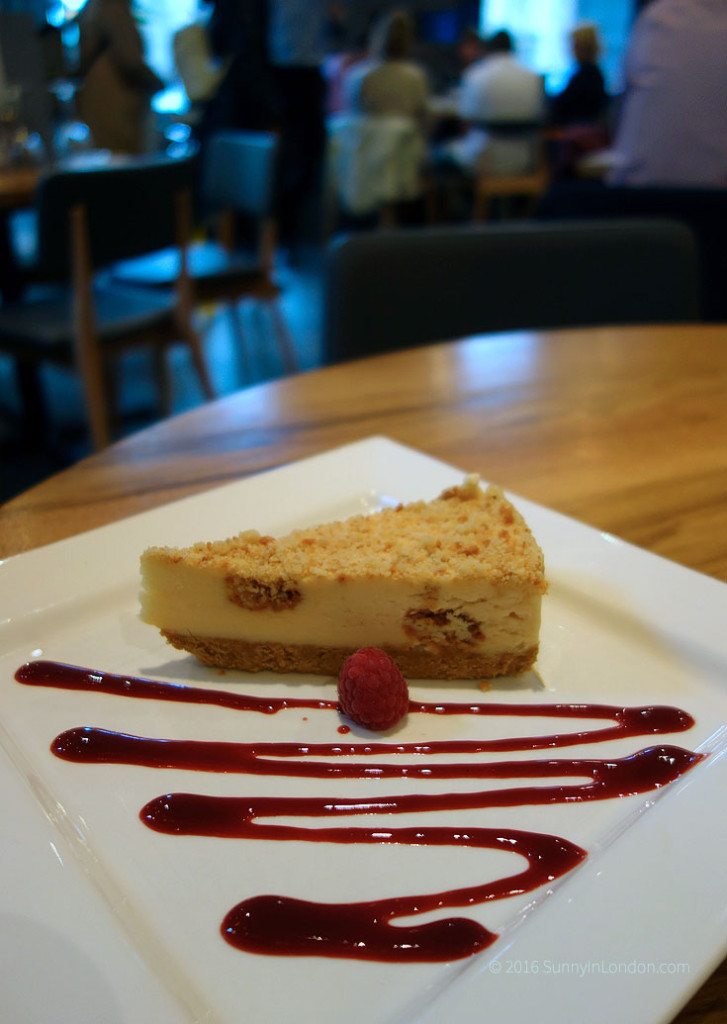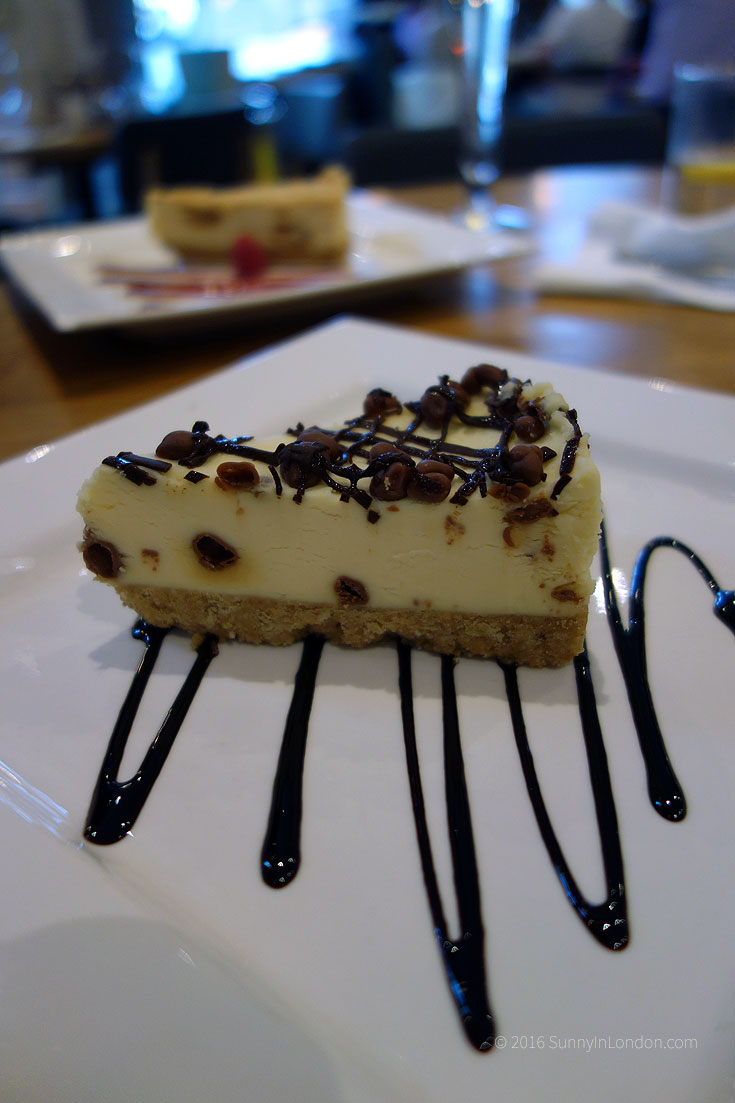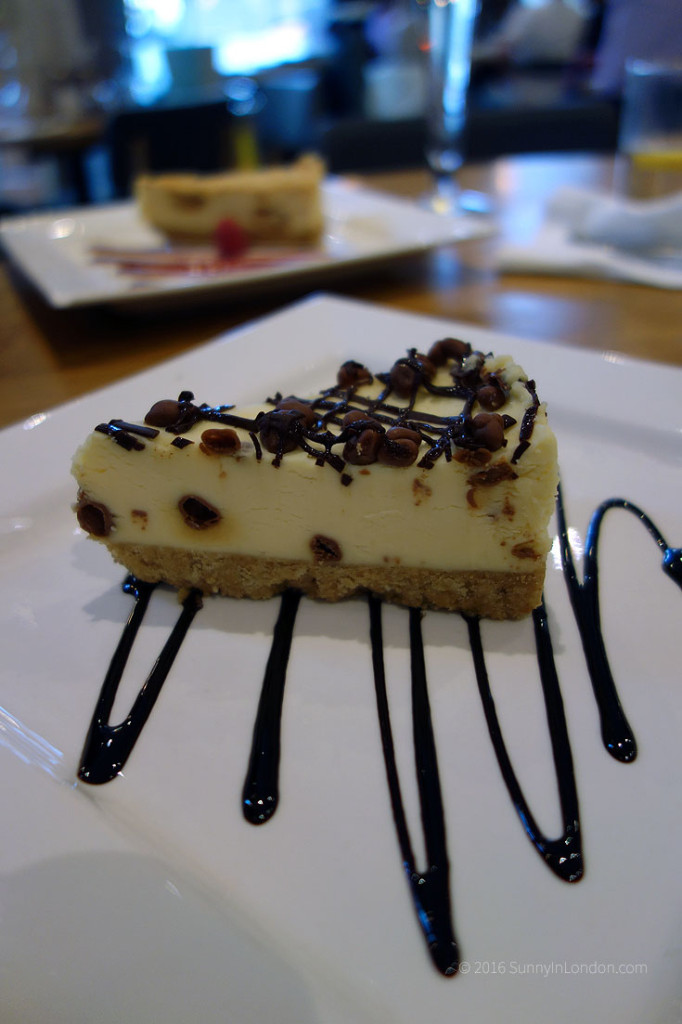 Your eyes just settled on the White Peach and Amaretti Cheesecake and Honeycomb Smash Cheesecake. We both left plates that were so clean they probably didn't need to be washed 😉 The first one is a new dessert on their Spring/Summer menu,
My friend and I really enjoyed our Prezzo London lunch. I'd recommend this location for any hungry tourist who wants to eat Italian and skip the gluten free weight. The St. Martin's Lane location is right around the corner from the National Portrait Gallery and Trafalgar Square in Covent Garden.
You can view the options closer on their website, as well as see their lactose free and vegan menu.
This experience was complimentary via Prezzo but in no way affected my opinion above. I feel they offer an extensive gluten free menu for people. What I do regret is that I was distracted by the food and bubbles and forgot to take a picture of my friend and I enjoying our lunch catch up. She just had an amazing blowout at a salon and was ready for her blog debut. 😉 Next time, my friend!