What truly makes a fantastic food experience for you? I'm guessing it's a great atmosphere, spot on service, and of course- flavours that make your knees melt. Rocco Restaurant in Chelsea does all this and more. It's actually the 'more' that made this restaurant a recent mi amore for the Sunny in London blog.
When I walked through the entrance, I was quickly greeted by a smiling face at Rocco restaurant. Next, as if I was a greatly anticipated celebrity, the owner Sergio introduced himself and poured me a beautiful glass of bubbly.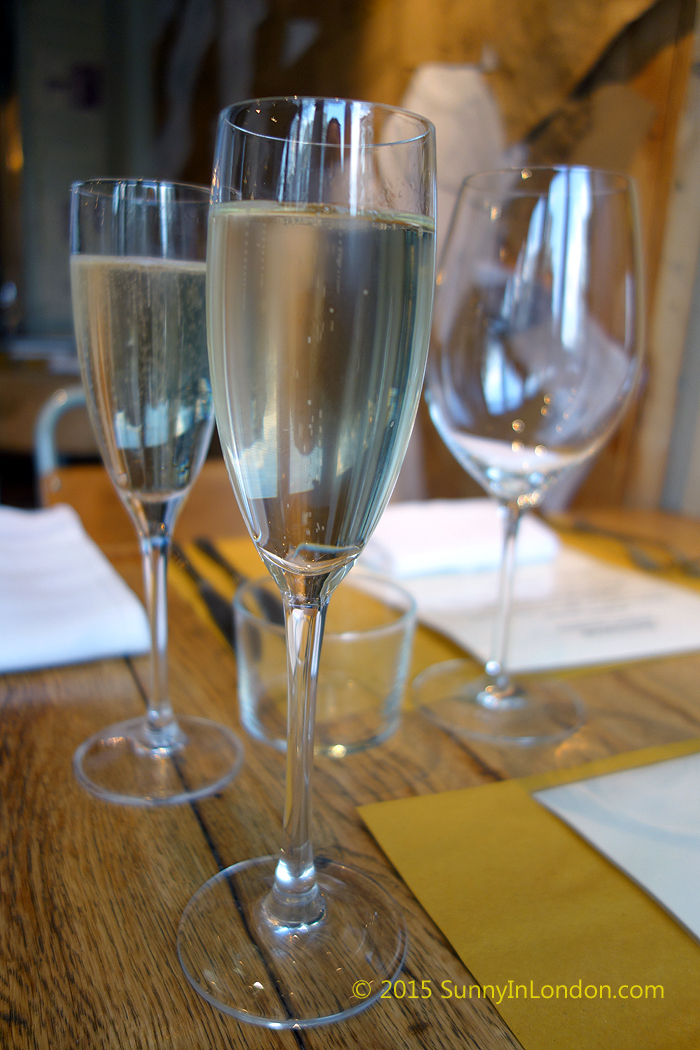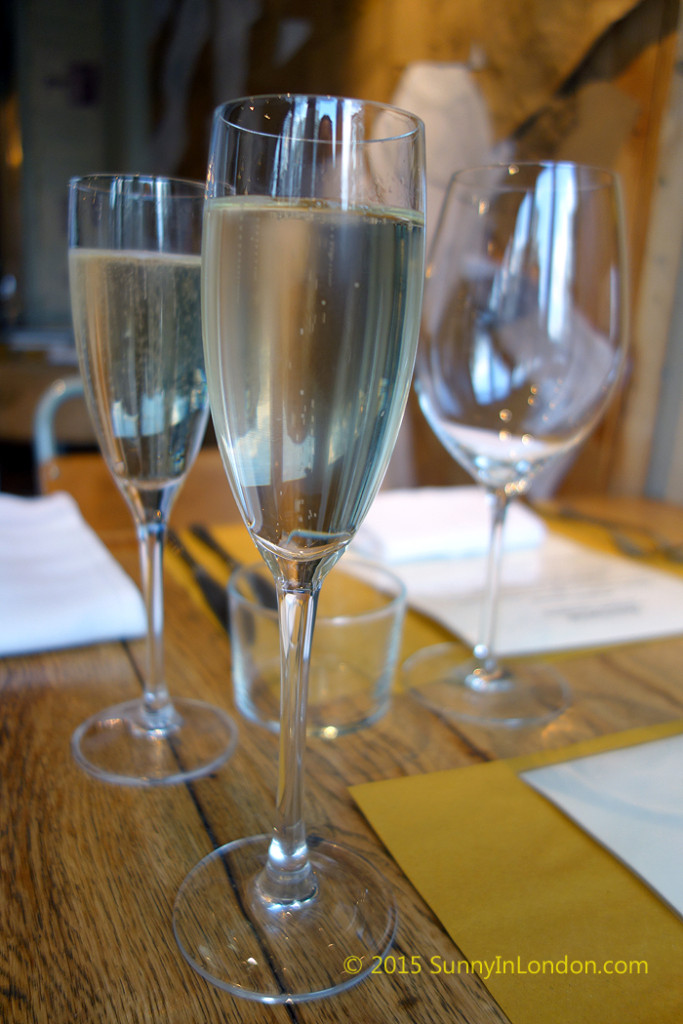 Sergio, senor, you had me at 'Prosecco'! 😉
I sipped my drink and let my eyes wander around this fun, welcoming Italian restaurant as I waited for my Italian-American friend, Jess from Love and London and The Abroad Guide.
As promised in the invitation I received, the interior and atmosphere of Rocco restaurant create a colourful and comfortable ambience. There's a casual bar and even a food boutique that offers a selection of hard-to-find Italian specialities like extra virgin olive oil, salumi, farmstead cheeses, honey, Parma ham and wine. Plus there are some absolutely spectacular homemade desserts.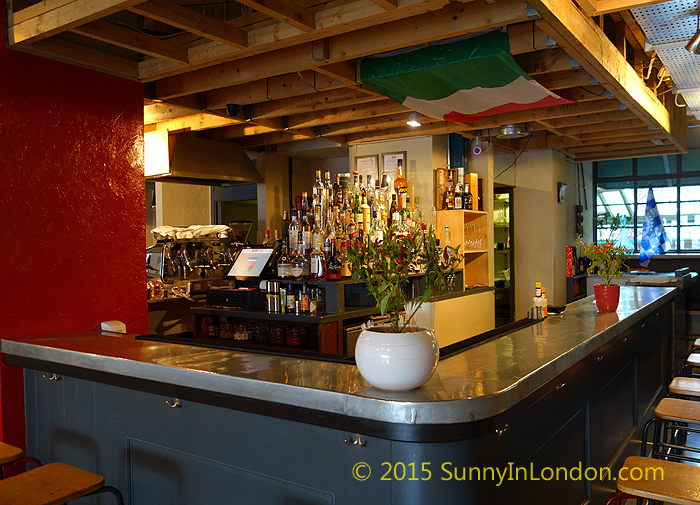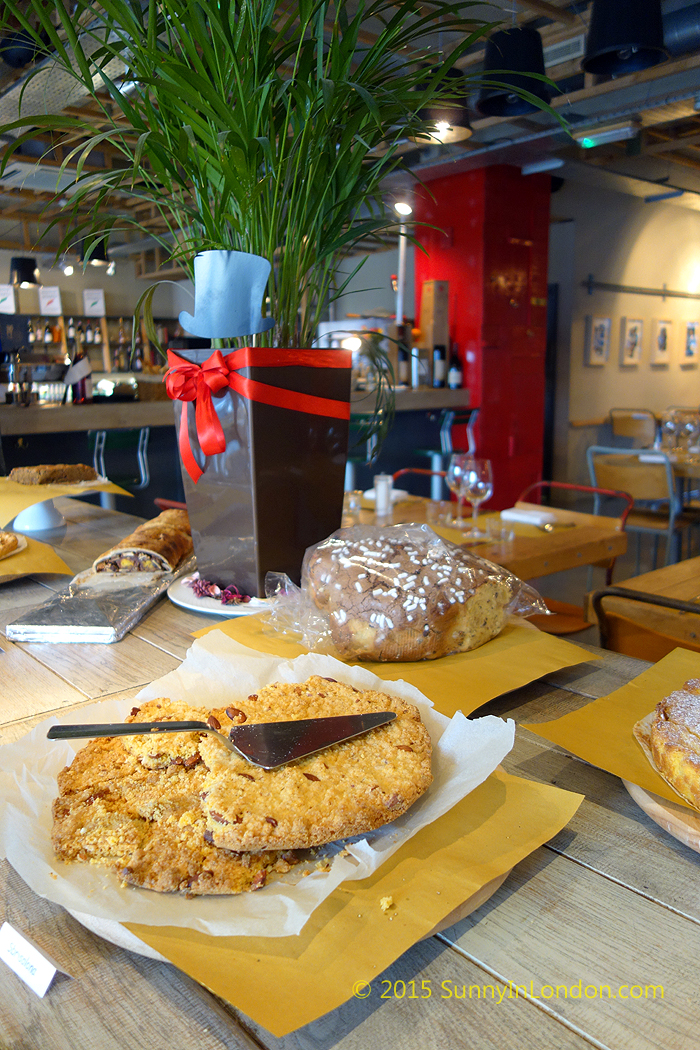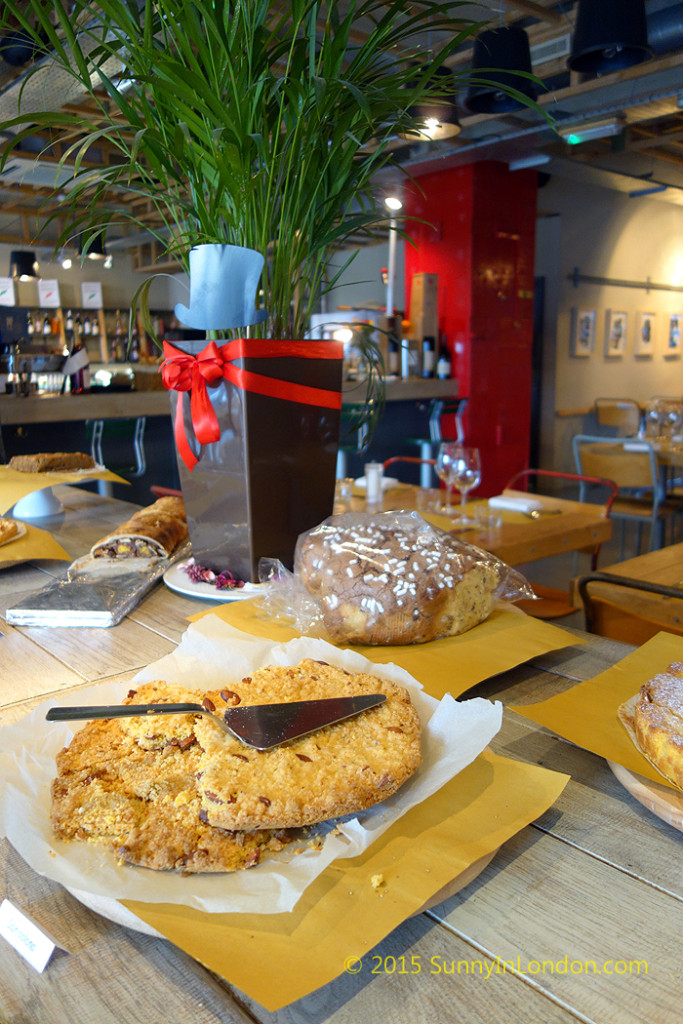 Before a few minutes passed, mia amica arrived. An instant later, these landed on our little table by the window…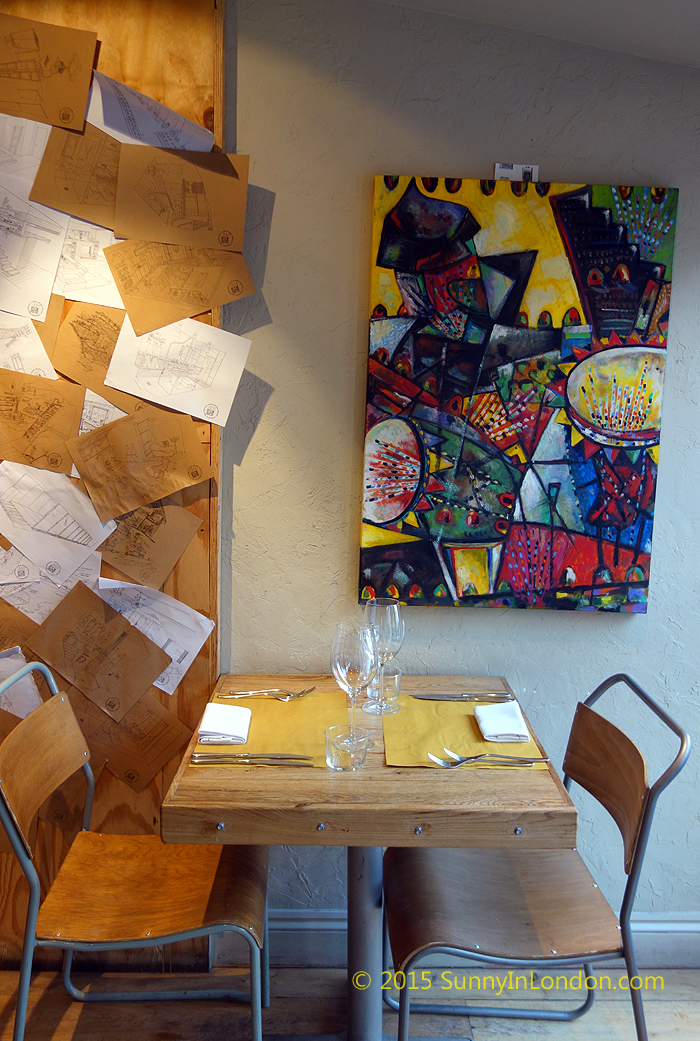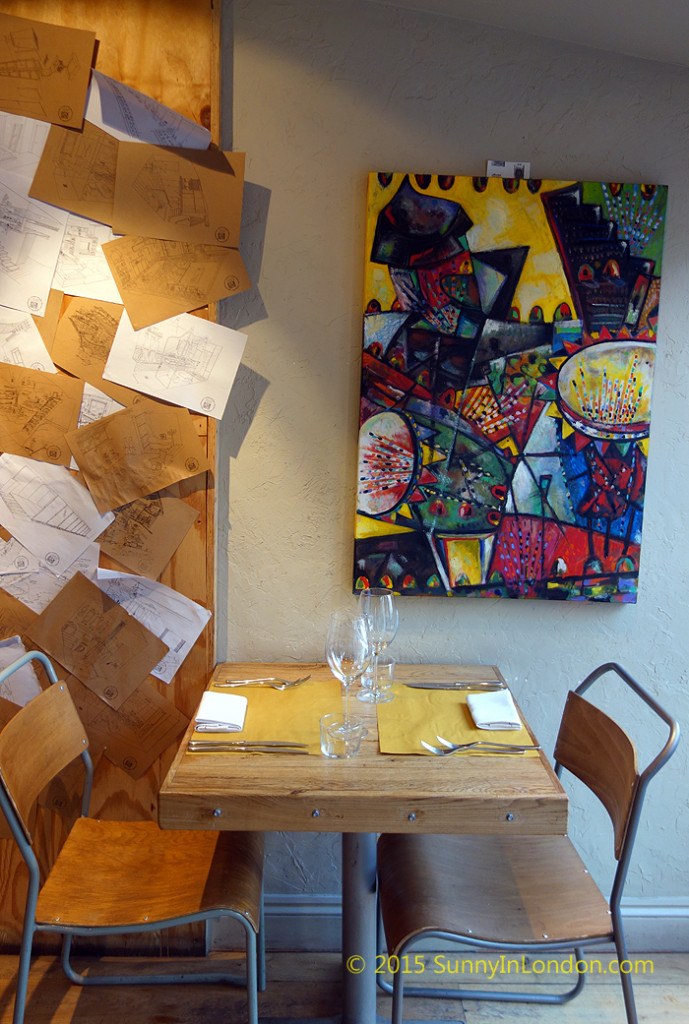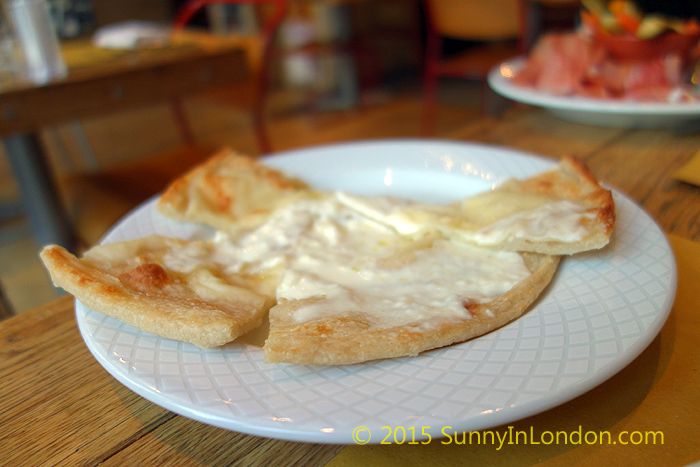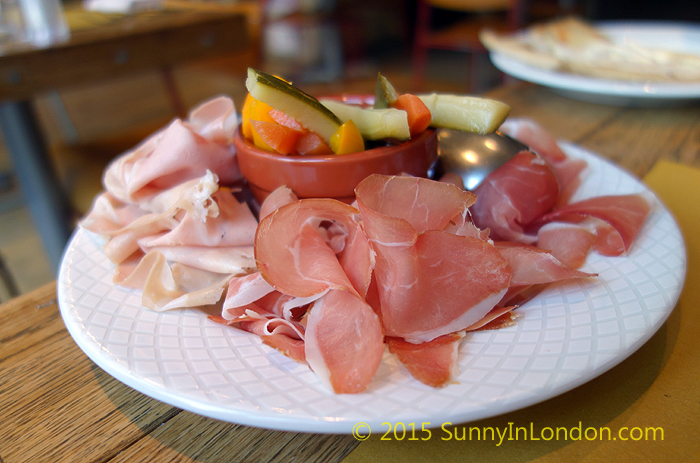 Oh Mamma!
Sergio and our Server proudly explained all the glorious details of the two plates of food. With two thick Italian accents, they communicated the regions of Italian from where they originate, the ingredients and the preparation details. To be honest, I didn't really catch it all.
I tried to listen, but let's face it, putting a plate of bread and fine Italian meats in front of a hungry Italian girl isn't the best way to guarantee attenzione to anything but eating. Mangia! Mangia!
First, the Focaccia di Recco (Foccacia with Stracchino cheese) melted like butter on my tongue. For some, it may be a bit on the 'doughy' side, but this bambina was in heaven. In fact, I could eat a plate of it for lunch with red wine on any given Sunday.
The Salumi Misti con Giardiniera Dello Chef is just sumptuous. The meat was delicate, fresh and delicious.
Next, our server asked if I was ready to switch to 'real wine.' I think I laughed so hard that Prosecco bubbles shot straight up my nose. You don't always find an honest, funny waiter. Our server just added even more charm (and wit) to the Rocco Restaurant experience.
As he tried to convince me to leave the 'fake wine' behind, I stuck with the Prosecco. Since it was one of the first truly warm, gorgeous Spring days, it seemed a lighter drink was in order. However, Jess did sip on a white wine which went with her upcoming pasta. Doesn't she look happy?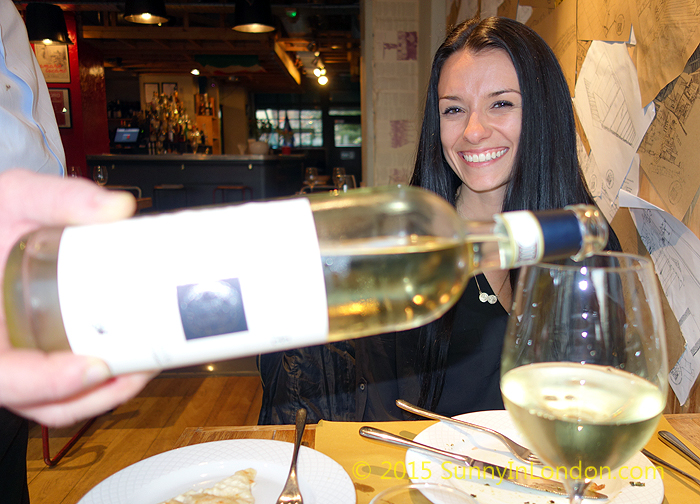 Jess and I really struggled with what to choose on the menu. So many, many options looked tempting. My biggest decision was between the veal I ordered and the Ossobuco alla Milanese. The ossobuco is served with saffron risotto.
Sunny friends, you know I am always go-go for risotto. However, when I learned the other veal is cooked slowly for four hours to make the dish utterly perfect, I couldn't resist it.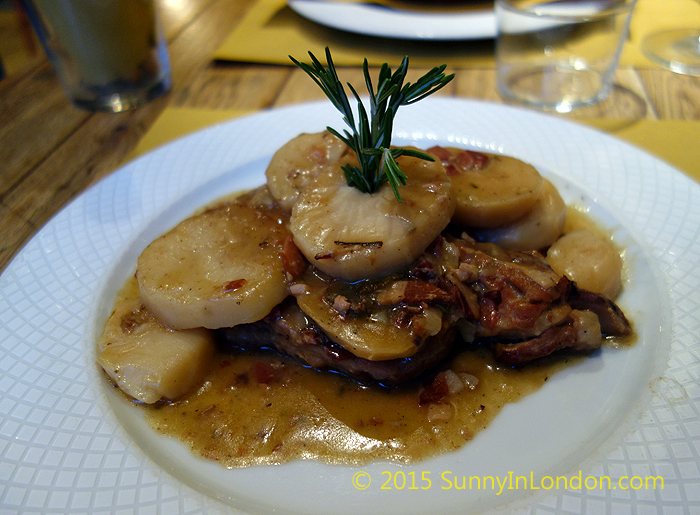 If you saw my Instagram of this dish, the caption 'Can you VEAL me?!" that I included really says it all. The beef just fell apart with little work from me. It isn't a jump-in-the-mouth-veal, it is a 'jump off your fork it's so tender veal'. 😉
Jess chose the Strozzapreti con Salsiccia e Finocchietto. It's served with Italian sausage, onion and fennel seed.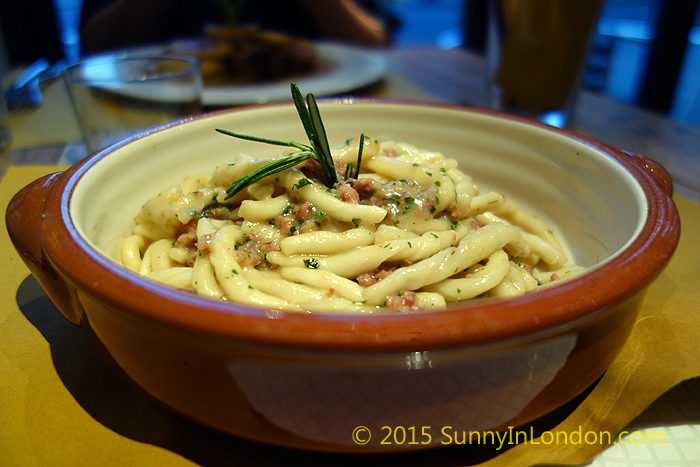 She shared a little taste with me. We both feel the fennel is light and not overpowering. The pasta is molto bene!
Just when we thought we couldn't fit another morsel on our plates, our entertainer Server dropped another bread bomb on our table. Check out these beauties…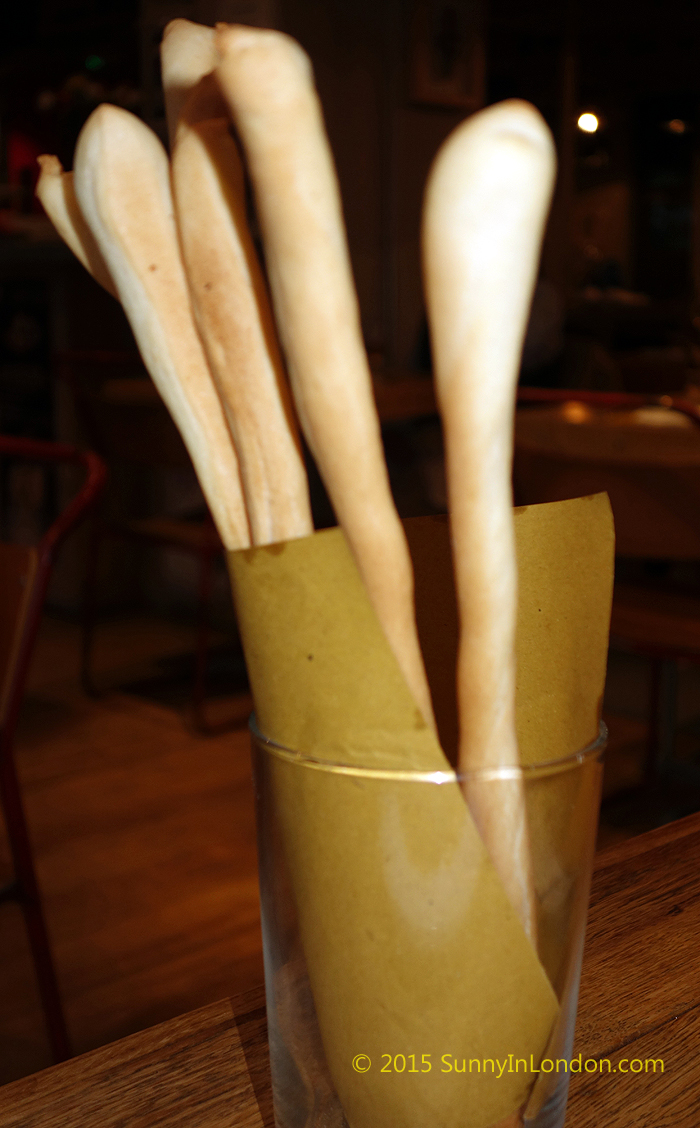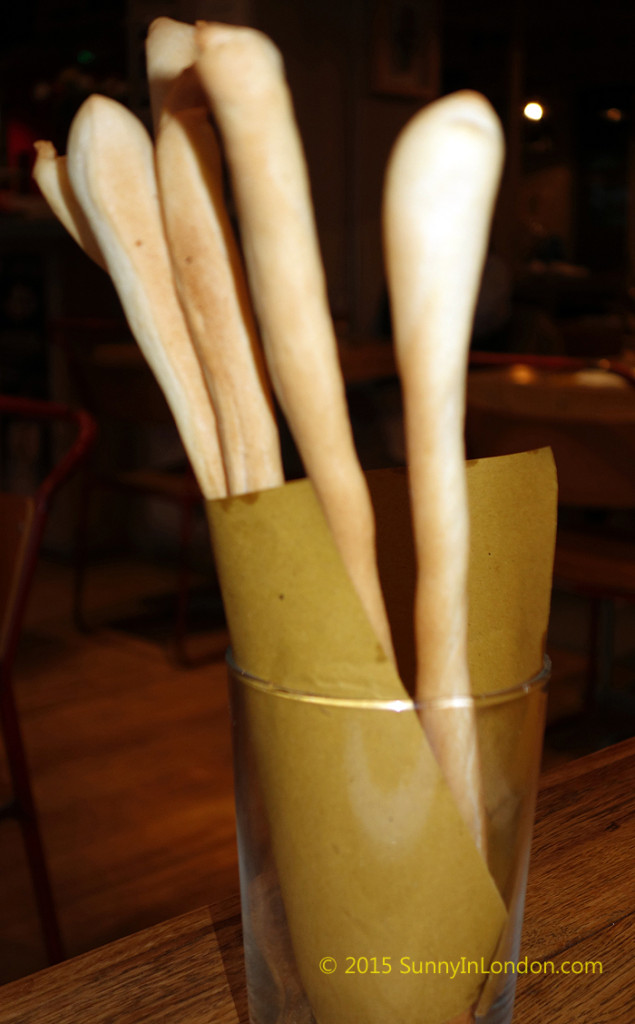 Apparently, Jess and I did have a small amount of room left because we had no problem with the two prawns that polished off our meal.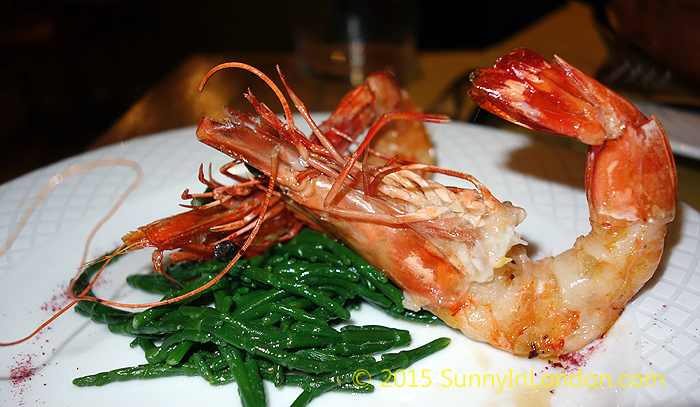 Those little crustaceans were just too cute to pass.
Rocco restaurant prides itself on authentic Italian food that, with the exception of a few noodles, is all homemade daily. So, if you're looking for real food Made in Chelsea, put Rocco restaurant on your list now!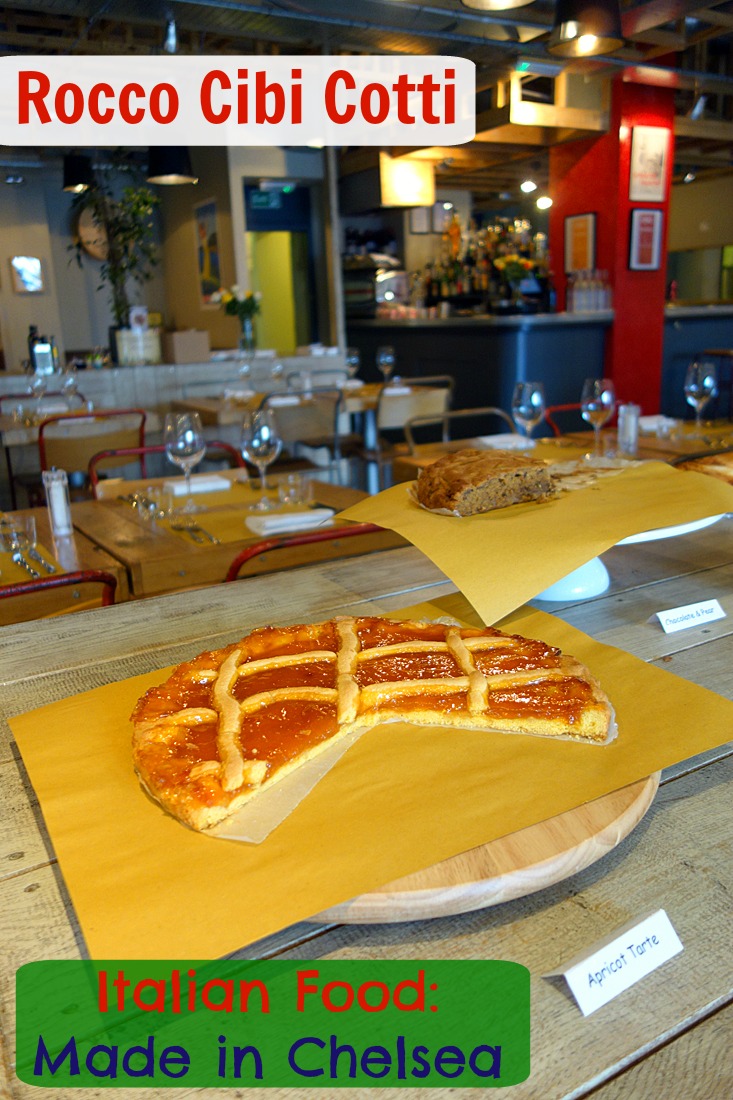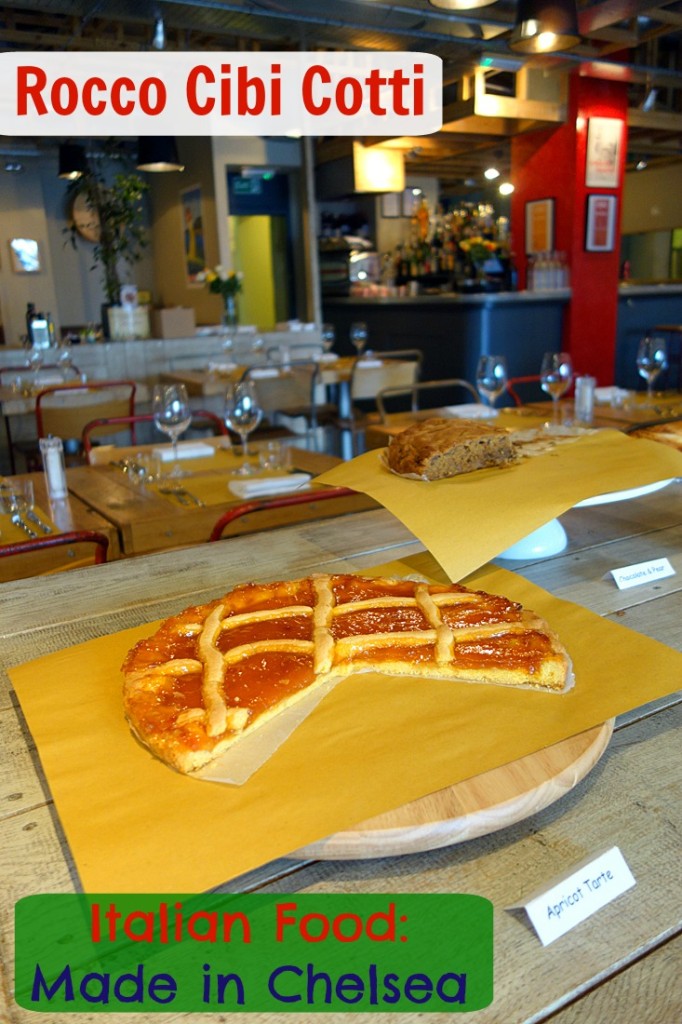 Reasons Why I Loved Rocco Restaurant:
– Throughout the evening, I noticed many people who appeared to be 'regulars.' Most of them were speaking Italian to others at the bar and at tables.
– The 'you will never guess who is a guest and who is the owner as family values have transferred from Italy creating a homely ambiance' concept proved to accurately represent my experience.
– Sergio is truly knowledgable about regional Italian food and has tremendous pride in the dishes he serves at his restaurant. He is a real star.
– Head Chef Marco's menu is impressive and the prices are very reasonable, especially for the Chelsea area of London.
– Our Server's stories of getting up at 4am to go to the fish market near Canary Wharf and other fun adventures made our evening even more fun.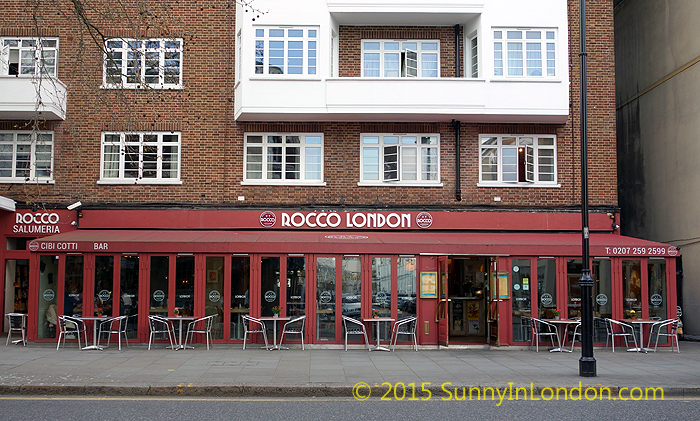 Other specialty dishes you may wish to try include: Swordfish Carpaccio served with Rocket Salad, Lemon and Olive Oil,  and Homemade Tagliolini Pasta with Raw Tuna and Sorrento Lemon Flavour.
Finally, Jess and I made a final effort to pick ourselves up and head straight in to a food coma with the Rocco restaurant Tiramisu.
Our meal was complimentary for the purpose of a review. This did not influence my opinion of the food or experience. Sergio and his staff will definitely see me again. I mean, after all, I owe it to them to go back and have some 'real wine.' And, Mr. Sunny says after seeing all these ictures, he knows he would 'veally enjoy Rocco restaurant' too. 
Molto grazie, Senor Sergio. We had a really lovely evening at your restaurant because of your huge smile, quality of food, great service, and fun atmosphere.