As we were driving up to Sercotel Villa De Laguardia my heart began steadily began to climb higher than the mountains I could see. Everything on our fly-drive holiday to Spain and France had exceeded expectations, so I wasn't ready for a disappointment.
On our drive from San Sebastián to Laguardia that morning we had anticipated going through lovely towns and villages that offered countless photo opps and food stops. That wasn't the case. In fact, it wasn't until we got much further in to the La Rioja region that we started to see bodegas. Those are the wine shops or cellars in Spain.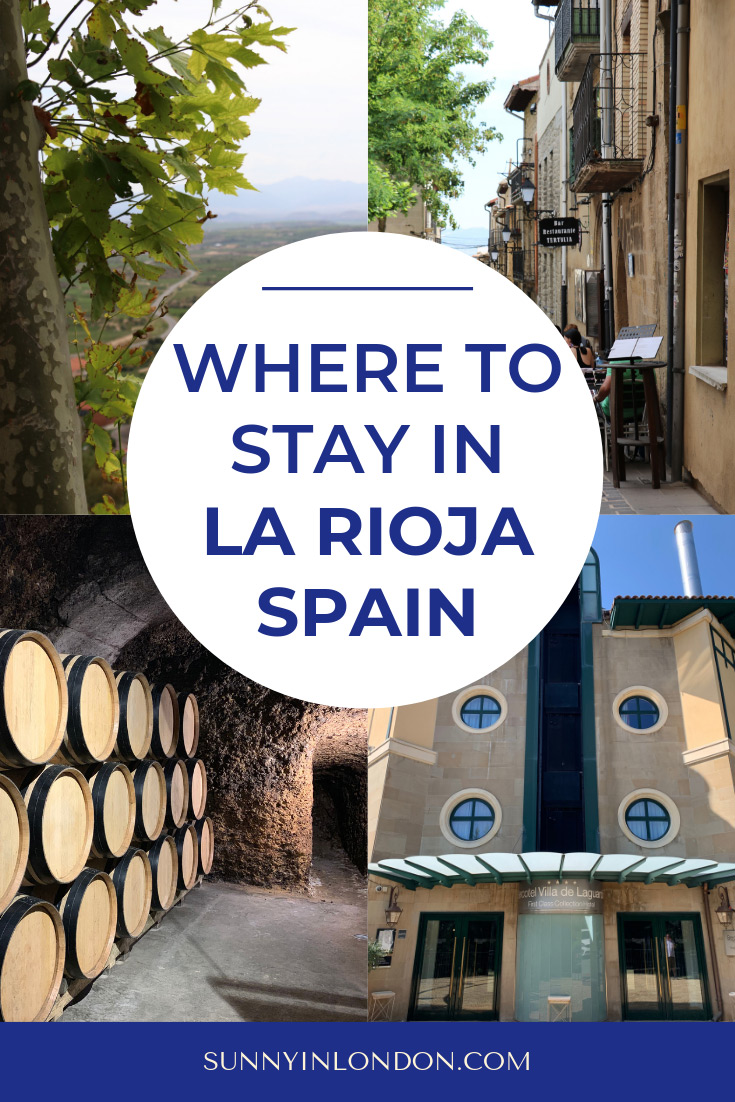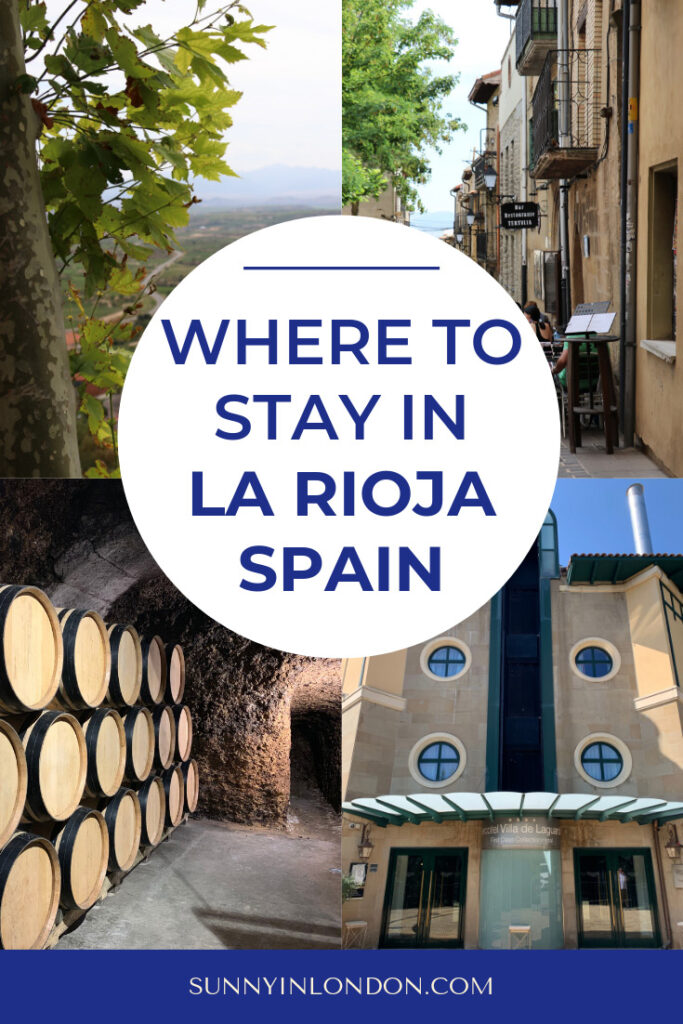 As the satellite navigation decreased to less than a mile to our destination, I bit my tongue. Mr Sunny didn't deserve to tormented with my nervous fantasies after he had spent several hours navigating our way behind the wheel in a foreign country.
When we pulled in to the hotel's parking lot, I held my breath and decided to give it a chance. There seemed to be nothing near by. My negative spirit started wondering how we would enjoy our two days trapped in a ghost town. Actually, it wasn't even a town. It appeared to be just a hotel and a gas station about a 5 minute walk away.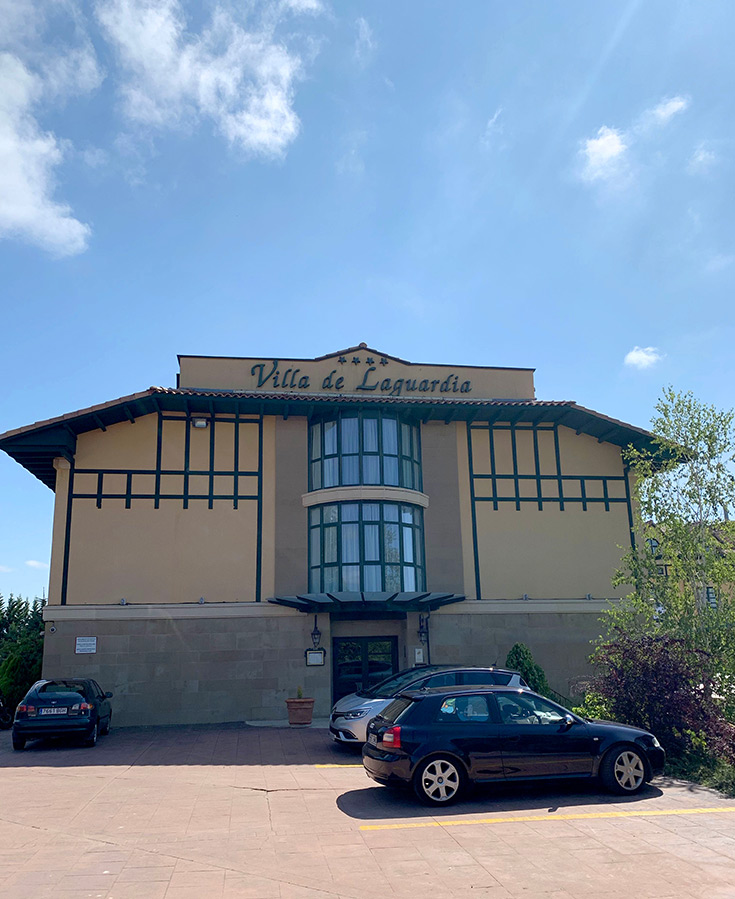 Walking in to the lobby, my heart sprang from my chest when I saw a wine store and sign for the Wine Oil Spa. There is a great panning shot of this experience in the video I made for advice for planning a fly drive holiday through Basque Country.
Sercotel Villa De Laguardia Review – Check In
We waited a few minutes for the guests who arrived before us to finish with their questions. Then we began the check-in process to Sercotel Villa De Laguardia. After about 20 minutes, my heart raced with enthusiasm- not anxiety.
While checking in, we learned that we each had 90 minutes accessing the hotel's spa both days we were staying as guests of Sercotel Villa De Laguardia. Further, Mr Sunny learned that the 'lift up a cliff' he thought he spotted on the way to the hotel would lead to something intriguing. Indeed, it was how you gained access to village of Laguardia if you were not driving.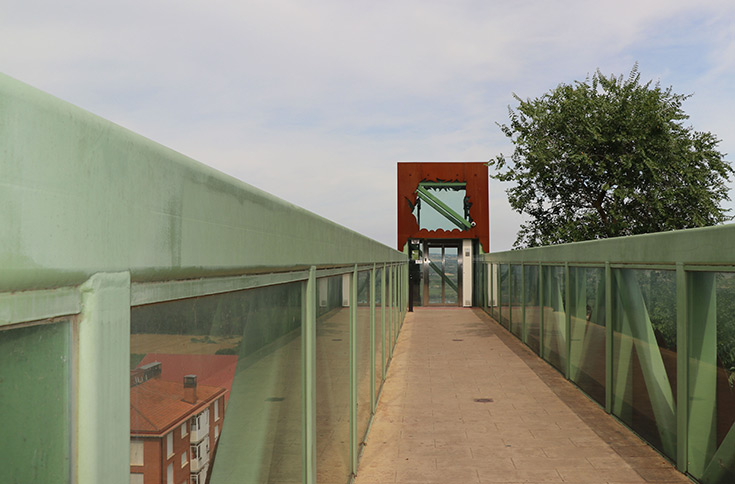 We rushed to our room so I could comb through the spa menu and book my appointments. Mr Sunny quickly grabbed his packing cube from our suitcases so he could get his bathing costume immediately ready for later.
Our room had a nice view of the restaurant's patio and the decor reflected a more Spanish vibe than our previous two hotel stays. Some people might find it a bit tired and in need of a renovation, which could include some floor upgrades, brand-new curtains, and new vinyl windows, like the ones we see on the best site for home improvements. But it suited our purposes just fine.
The amenities Sercotel Villa De Laguardia offered far outweighed a slightly old appearance and furniture. We had two twin beds pushed together, rather than a king-size bed. But the beds and bedding were comfortable and the room was immaculate.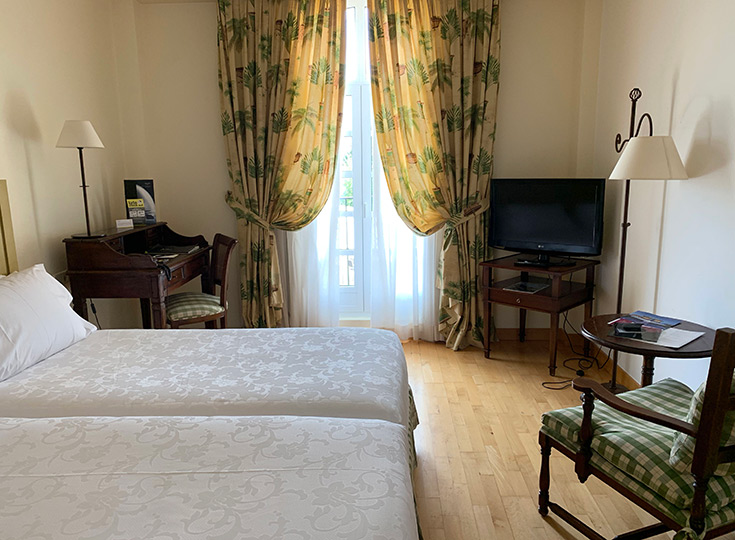 Sercotel Villa De Laguardia Review – What to Do
After I gleefully booked a chocolate massage, express facial and wine exfoliating experience, we made our way to the hotel's restaurant. Since we hadn't stopped to eat all morning, it seemed best to try what the hotel had to offer for food. We felt many of the village's restaurants could close for their afternoon siesta by the time we arrived and chose one for our late lunch.
Another pleasant surprise!
While the restaurant's menu was a bit more than we anticipated but in reality closer to London's prices than anything we had found on our previous days in Basque Country, we found the food shockingly good!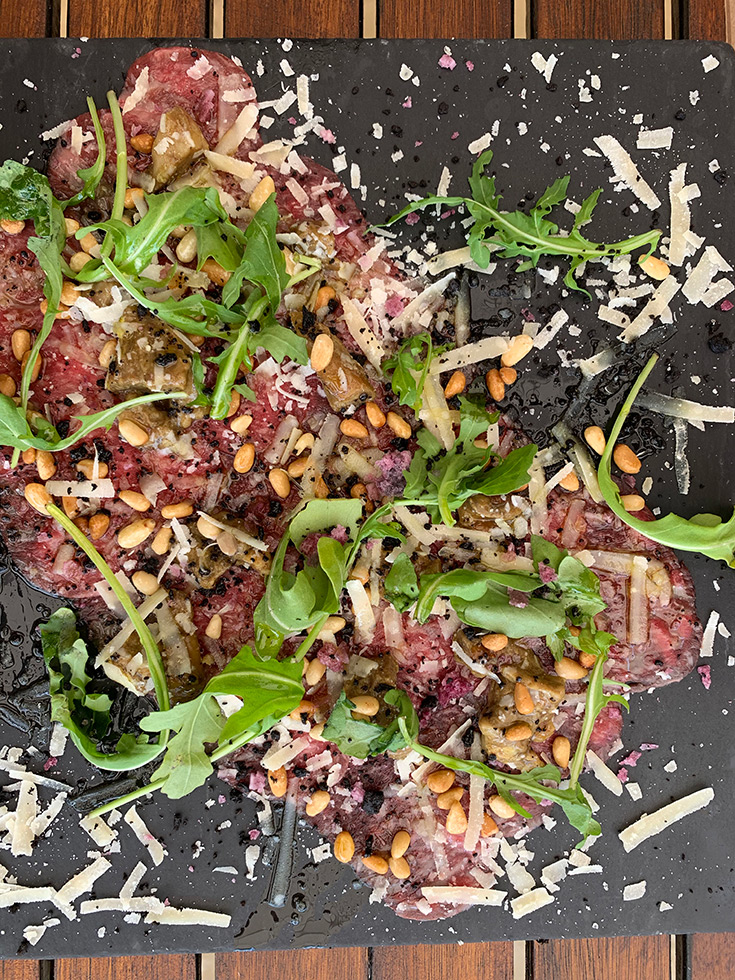 Our servers did their best to speak English and brought us many fantastic dishes. Of course, the wine was exquisite. We followed their recommendations and basically let them choose whatever they felt suited our food. We highly recommend taking advantage of the hotel's dining service. Our breakfasts both mornings were also superb.
What surprised me the most about our stay at Sercotel Villa De Laguarida was the fact that we didn't move our car the entire time. I had visions of us touring wineries each day and returning mid-afternoon to the town out of obligation and adherence to drink driving laws.
The concierge arranged for us to be included on a winery's English speaking tour less than 24 hours after we arrived. That experience was fantastic and later I learned that this tour is the #1 thing to do in Laguardia according to TripAdvisor.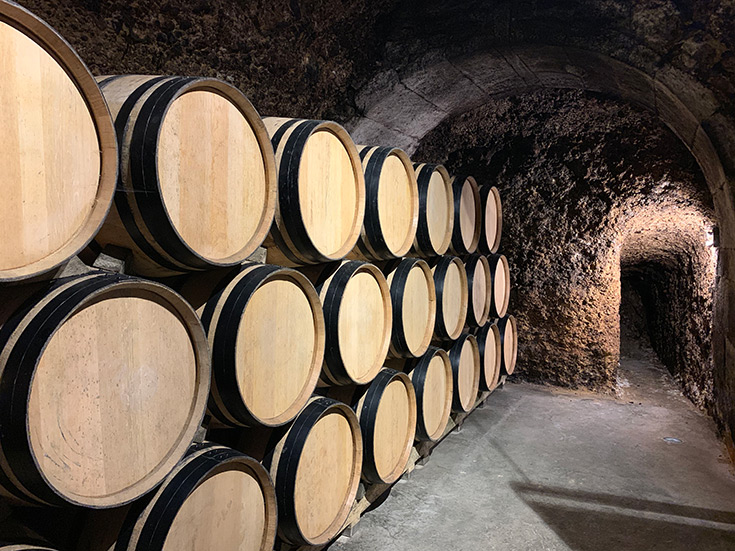 Sercotel Villa De Laguardia Review – The Spa
My spa appointments provided a tremendous amount of relaxation each evening, especially since I scheduled them after Mr Sunny and I spent our 90 minutes in the pool and spa.
The total of the three experiences equalled less than what I would spend for a 90 minute facial/massage experience in London.
We appreciated that we were given a comprehensive, quick tour of all the spa offered as well. The thermal circuit has a bathtub with different shower contrasts, a Finnish sauna, a Turkish bathroom and an ice fountain. In the curved swimming pool, you will find water jets, geysers and cold water basins. In the video above, you can see me on my favourite item, the hydromassage benches.
The entire venue is covered with a singular semicircular dome which allows for exterior views and has a chromotherapy night system.
Sercotel Villa De Laguardia Review – Final Thoughts
We can't recommend this hotel enough to anyone considering a holiday in Basque Country. Although we booked through British Airways, we would suggest booking directly with the Sercotel Villa De Laguardia hotel. I outline the reasons why in this detailed fly drive holiday article. It shares more information on our driving route, parking tips, cultural advice, day trip suggestions and other suggestions for a road trip in Basque Country.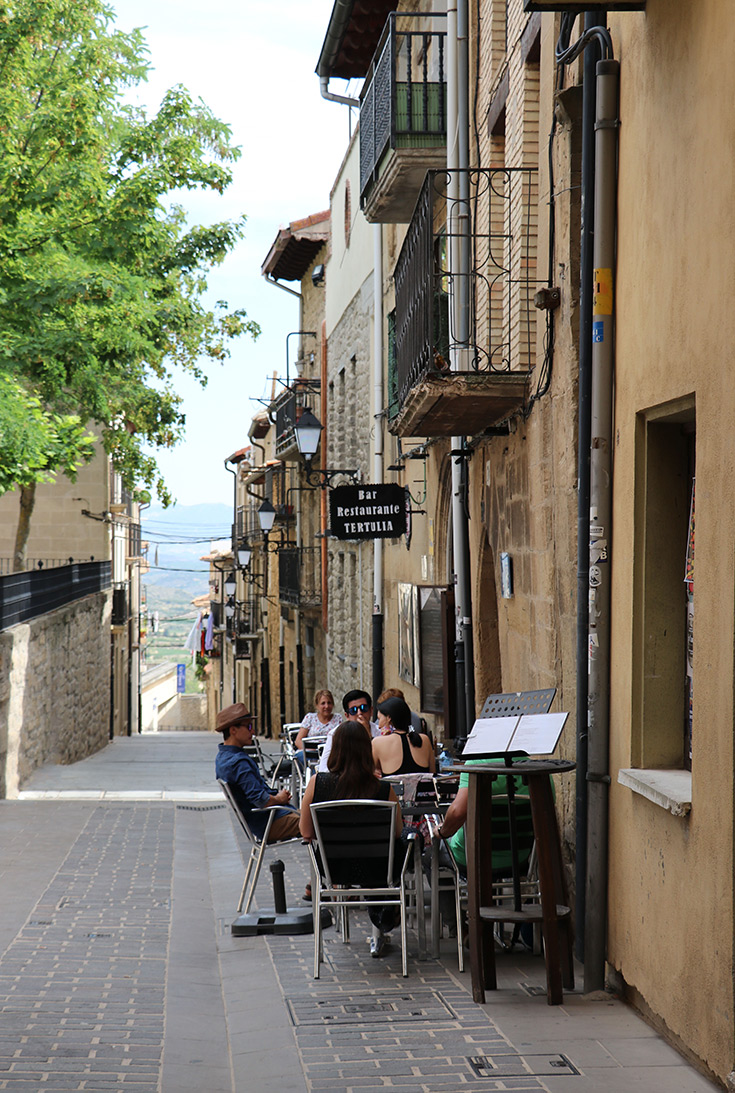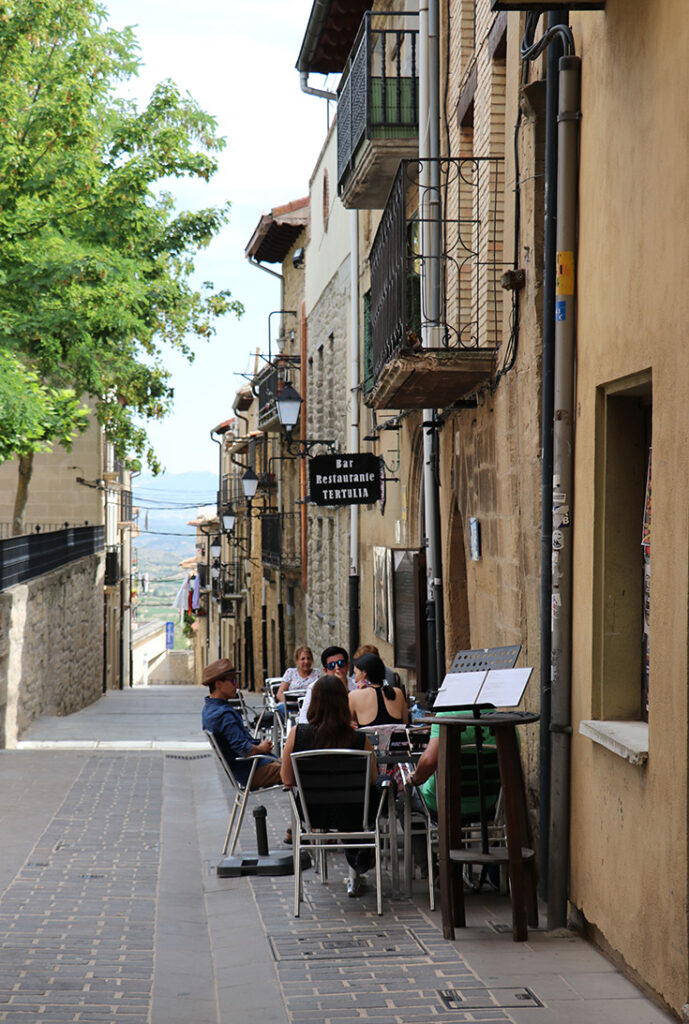 Every recommendation they gave us for food, restaurants and things to do exceeded our expectations. They view we had of the region and wineries during our last evening at a restaurant they indicated was frequented by locals is featured in the videos and is breathtaking! You can see it when I introduce Mr Sunny.
I would love to know your experience in Basque Country, considering we know we will return to this area. If you're American or British, you might want to watch our advice about why you should get an International Driving Permit for foreign holidays too.
Please leave any questions you have about our hotel experience or time in La Rioja and Basque Country too.
You can see all of our Sunny travel destinations on the Sunny News too. It features a new video every Sunday and has a very lively community of regular viewers from America and Europe who are eager to offer their advice!