I didn't think anything would top last week's invitation from a Florida university rival to review the restaurant for which she did the marketing. Until now…
When a Red Kite PR executive contacted me to ask if I wanted to be featured as a spotlight blogger on Cha Cha Moon's website, I had to giggle. This wouldn't be epic…
It would be an eclipse!
You've read my suggestions for HOT things to do in Carnaby Street. So, you know I love that area. I'm excited to add eating at Cha Cha Moon to that list!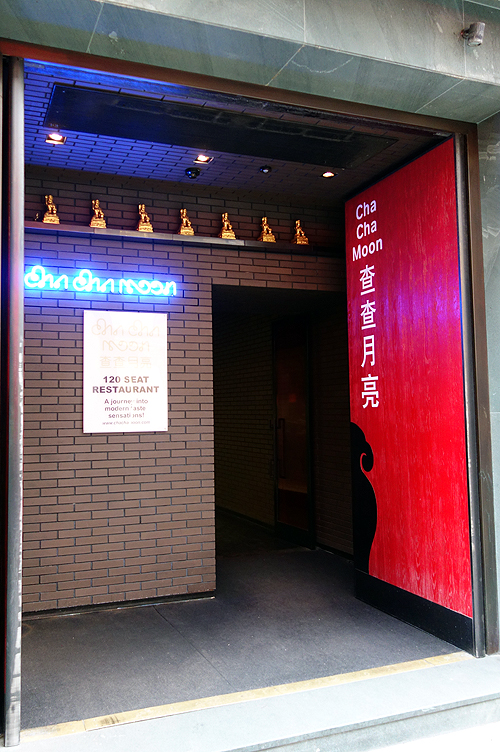 I met Jessica from Red Kite PR for dinner at 6:30pm. Having curiously walked by Cha Cha Moon in Kingly Court countless times, I was eager to see the interior.  It's row-style seating makes it very casual. Yet, the decor and lighting give it a warm and inviting ambiance.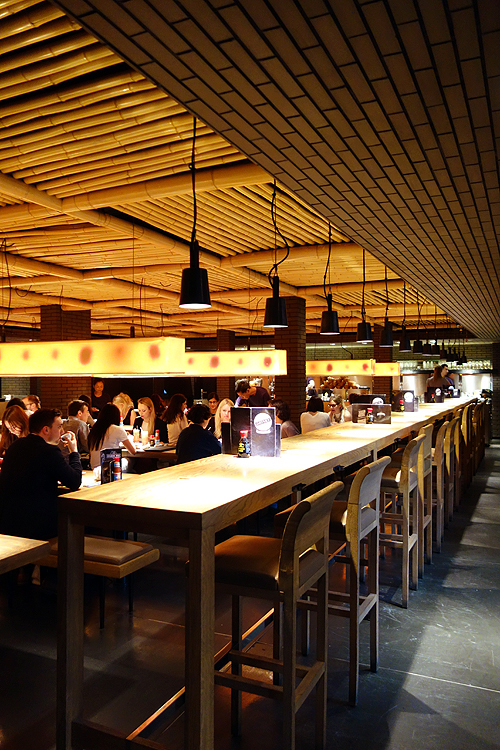 And, Sunny friends, the tides have recently changed at Cha Cha Moon, because they've just added a new cocktail menu. It is certainly zestful! I chose the Wen Wen (sweet peach, tangy raspberry and splash of vodka). It's on the right….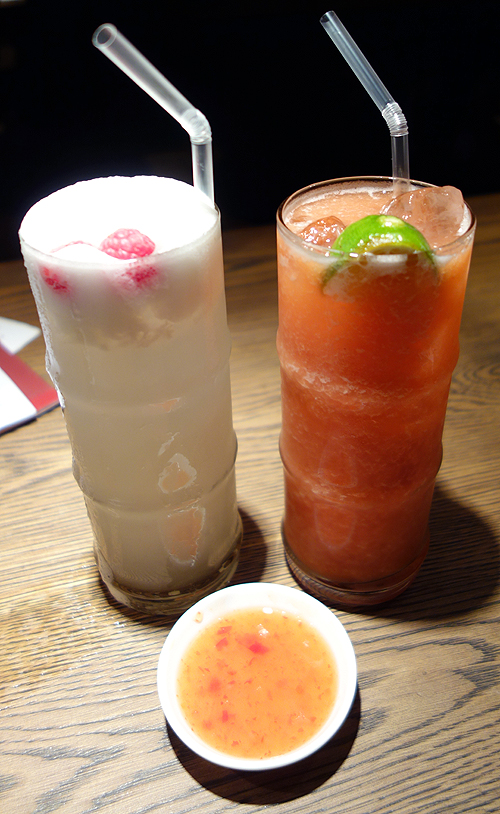 My drink was light and refreshing. I appreciated that the alcohol content wasn't overpowering.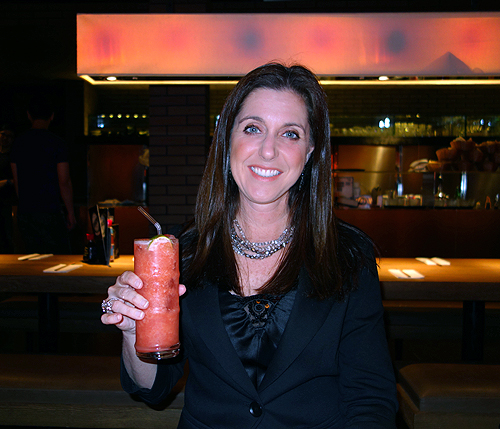 Next, we selected our Mains. Since Jessica said the platters are already very popular, I want to give you a glimpse at other possibilities.
This is the Mango Chicken Salad for £8.00. What I thoroughly enjoyed about this dish is the beautiful balance of flavor among the citrus, chilli and onion. I would be very excited about ordering it again. My dining mate chose the Seafood Singapore Noodles, which is also £8.00. It looked like a heavenly experience too.
We chatted non-stop about food and blogging, as she asked me the questions for my spotlight.
For dessert, we both ordered the 2 scoops of Green Tea Ice Cream and 1 scoop of Black Sesame Ice Cream.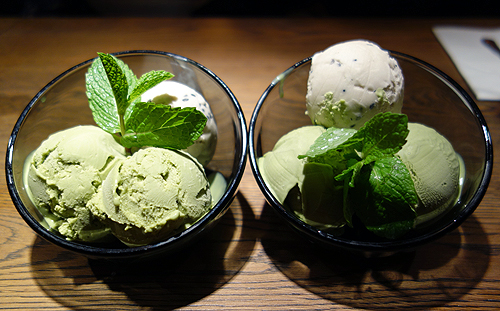 I love ice cream! Tasting the Green Tea flavour is something that's been on my ice cream bucket list 😉
Wow! It is like Buddha in a bowl! The flavours are perfectly balanced to produce a treat that satisfies an ice cream craving and skips a sugary after taste. It was a bit different having the sesame seeds in ice cream, but I feel it definitely works.
Quite simply, this dining experience sent me over the Cha Cha Moon!
Cha Cha Moon is very affordable, in a great location and has delicious food.
So, Sunny friends, I'd suggest you Cha Cha Slide yourself right on over to 15-21 Ganton Street
London W1F 9BN as soon as you Cha Cha Can! And if you can't stay for long, they have takeaway.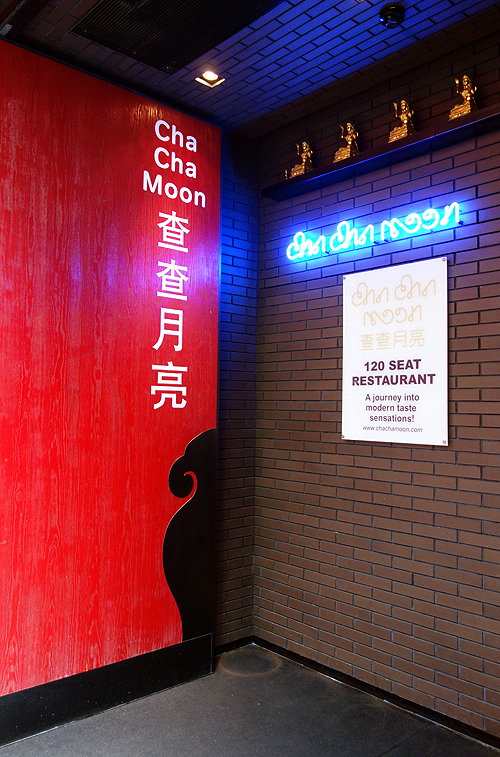 My meal at Cha Cha Moon was complimentary. This did not influence my thoughts about the restaurant.