The Mango Tree Christmas Menu for 2016 totally rocks! Mr. Sunny and I recently reviewed the Belgravia location and the restaurant's location inside Harrods Food Hall and enjoyed both. However, their newly launched Christmas menu is one not to miss. Not only is the food delicious, but also the price is great.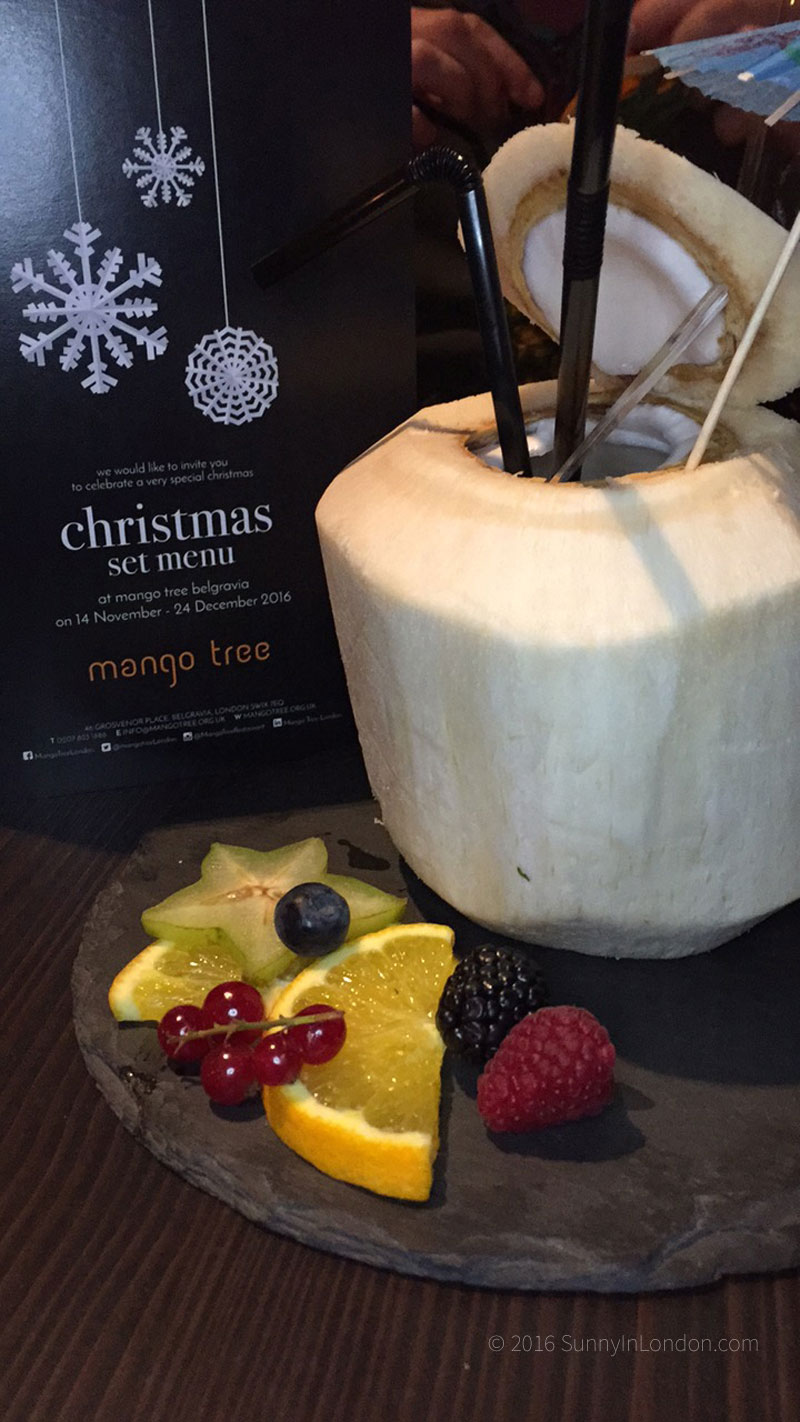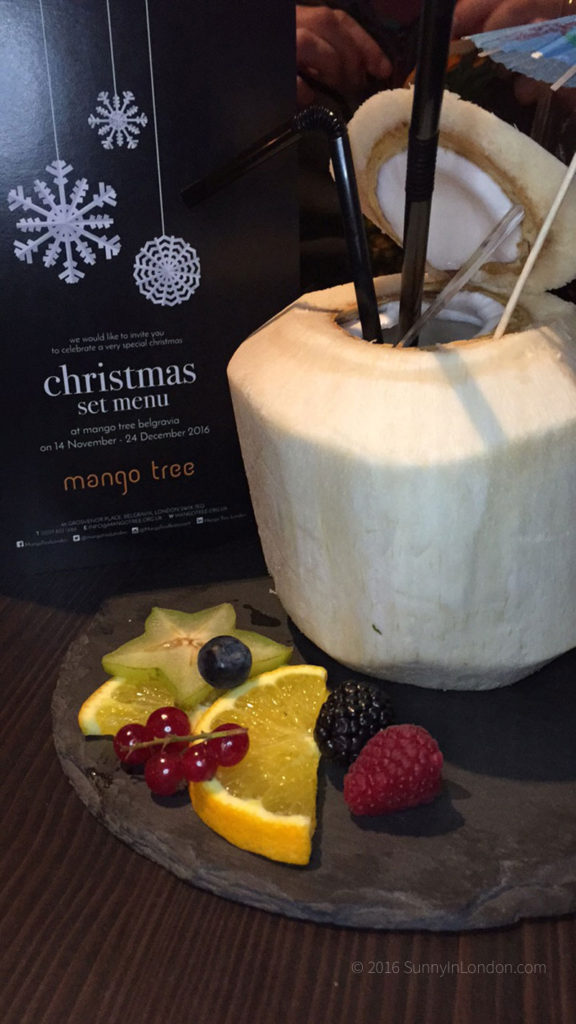 We arrived a little ahead of our 6pm table booking because we know the cocktails at The Mango Tree are exquisite. They're both tasty and beautifully presented like the one you see above. That is the drink I ordered, the Funky Coco. It's rich with Malibu rum, natural fresh Thai coconut water, lychee liqueur and lychee juice and served in a fresh Thai coconut. Ohhhhh yum!
Mr. Sunny gulped down the Mango Colada. Again, a cool cocktail that looks great too!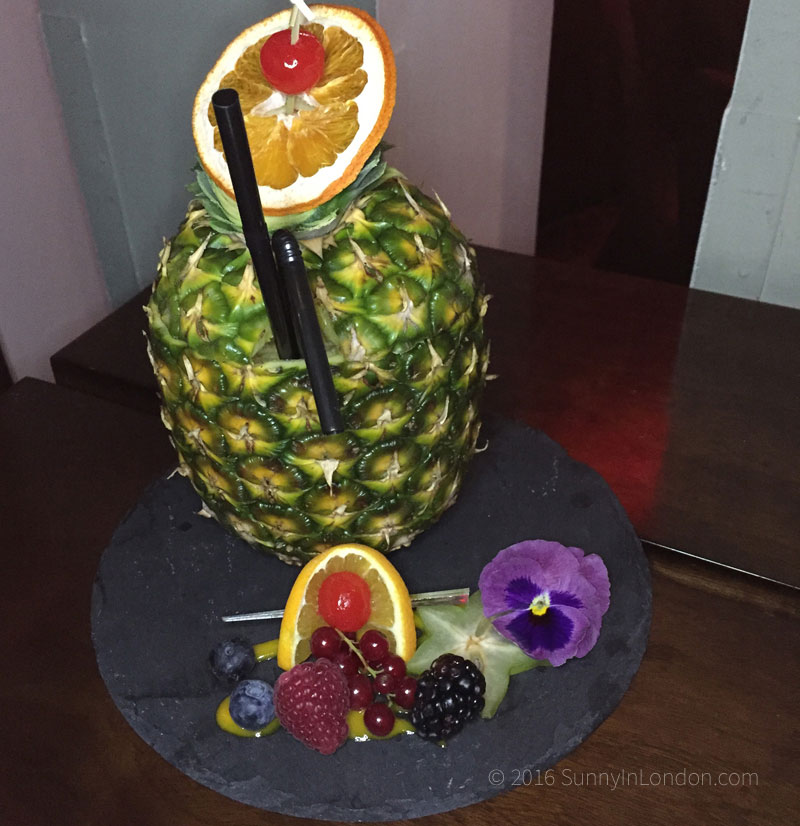 Mango Tree Christmas Menu 2016: The Food
Since we aren't vegetarians, we ate from the 'Meat' Christmas menu. The Starters feature:
Por Pia Gua Nguang, which is smoked turkey breast wrapped with mixed vegetables in spring roll sheet
See Krong Gae Yang Nam Peung, a slow-cooked lamb marinated in Thai spicy honey sauce
Goong Tod Samunprai, deep-fried sweet prawn tossed with garlic, chilli and spring onions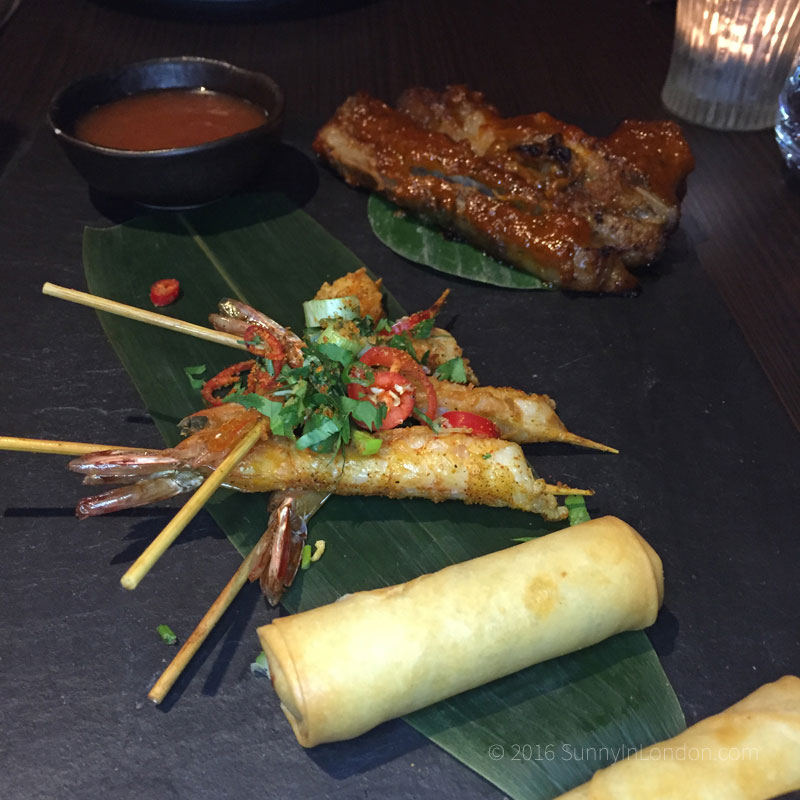 Each one is decadent in taste, and the overall presentation is fun. As we sipped on our wine, we started to get a little nervous about the Mains arriving, as the Starters were quite filling. However, we knew we would make a hearty attempt to eat everything, as usual. The Mains on The Mango Tree Christmas Menu are:
Panang nuer, slowly cooked beef brisket topped with rich panang curry sauce, pea aubergine and sweet basil
Gai nguang pad nor-mai farang, turkey breast stir-fried with asparagus, sprouts and parsnip and garlic sauce
Pla Salmon hor bai tong, baked salmon steak marinated with fresh kachai, garlic, coriander, and Thai herbs wrapped in banana leaf
Pad Thai jay, Thai rice noodles stir-fried, with chinese chives, crushed peanuts, bean curd, and beansprouts in a homemade sauce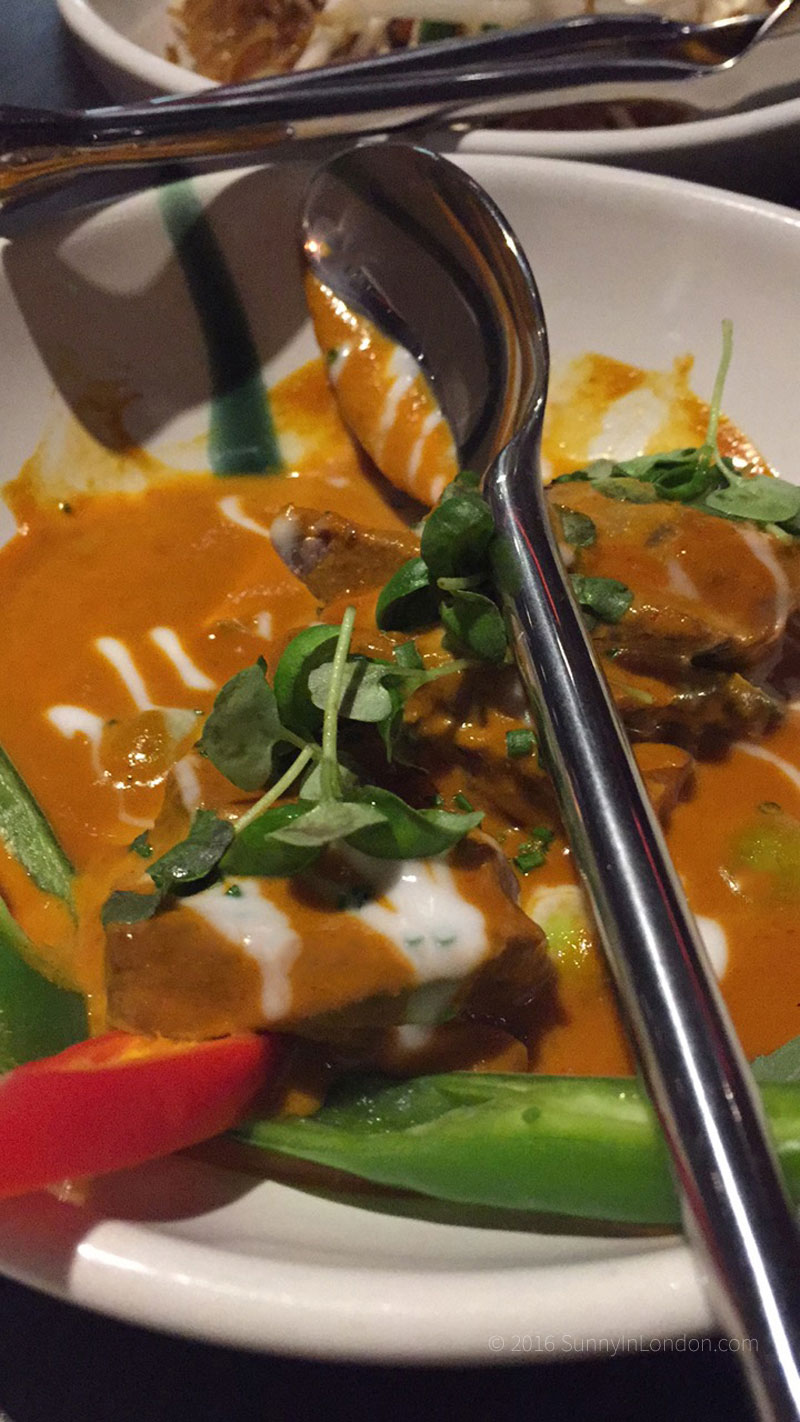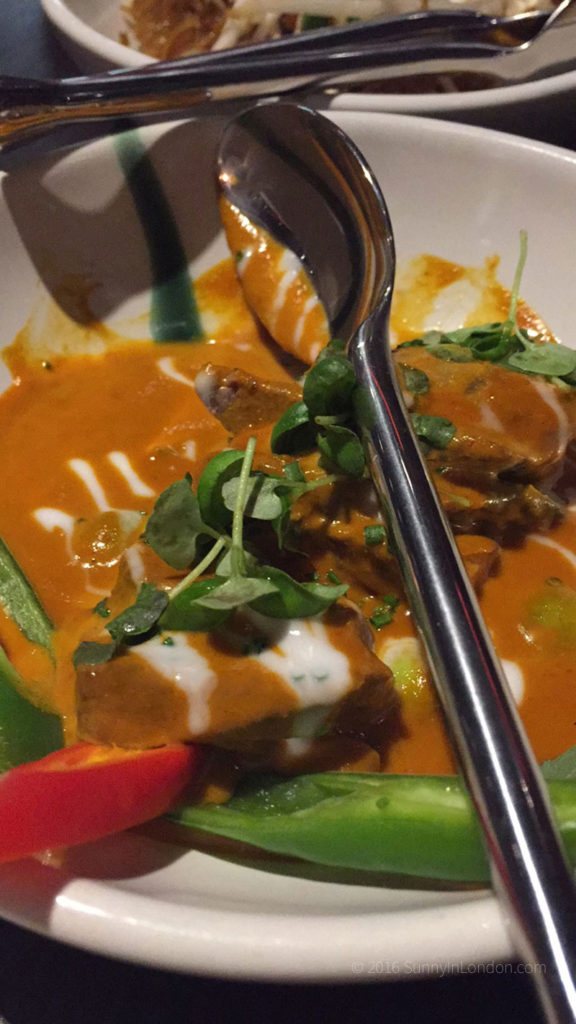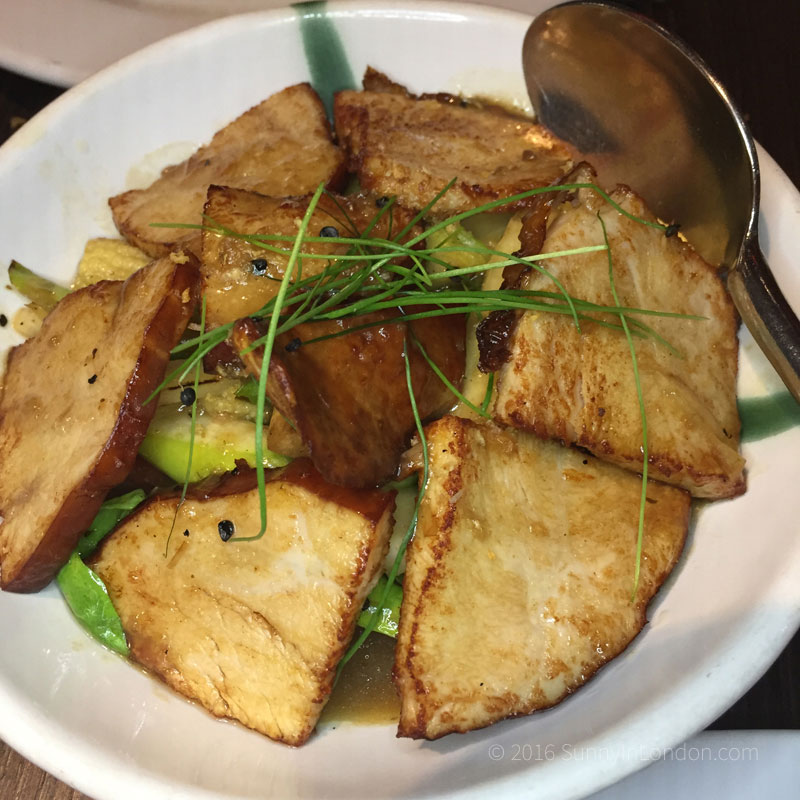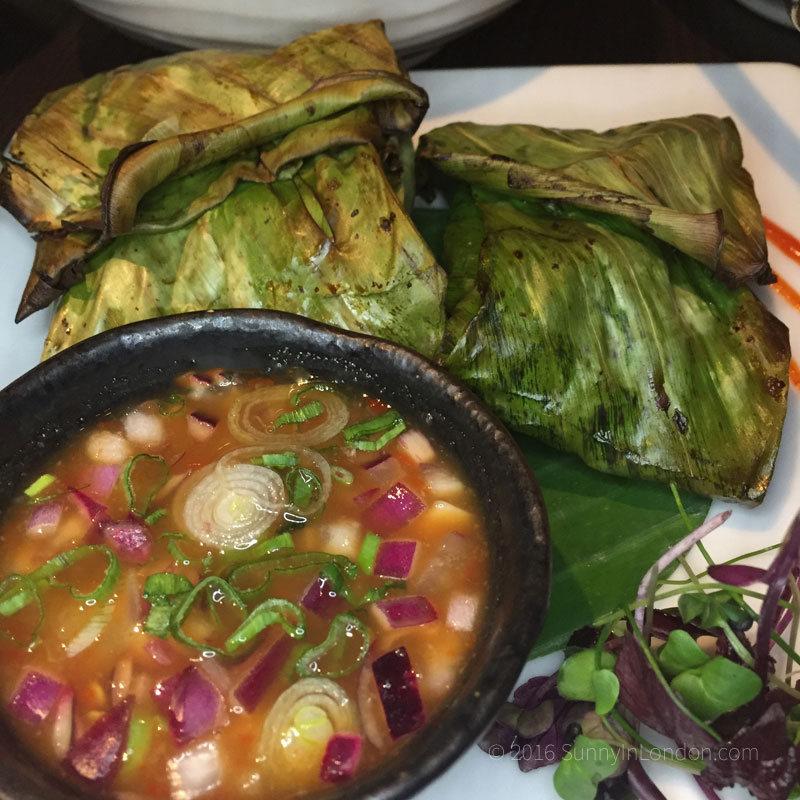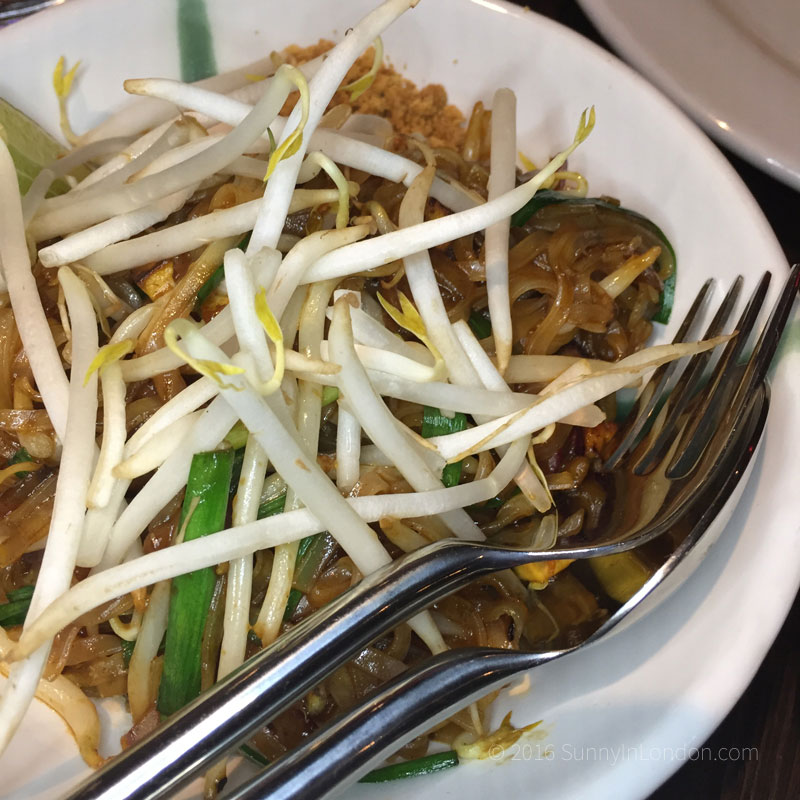 My favourite was definitely the last one, the pad Thai. It was rich with rolling flavour. However, the dessert blew me away. I would never have thought to combine mango with chocolate. The Mango Tree Christmas Menu has its most unique offering in the Mango Mousse.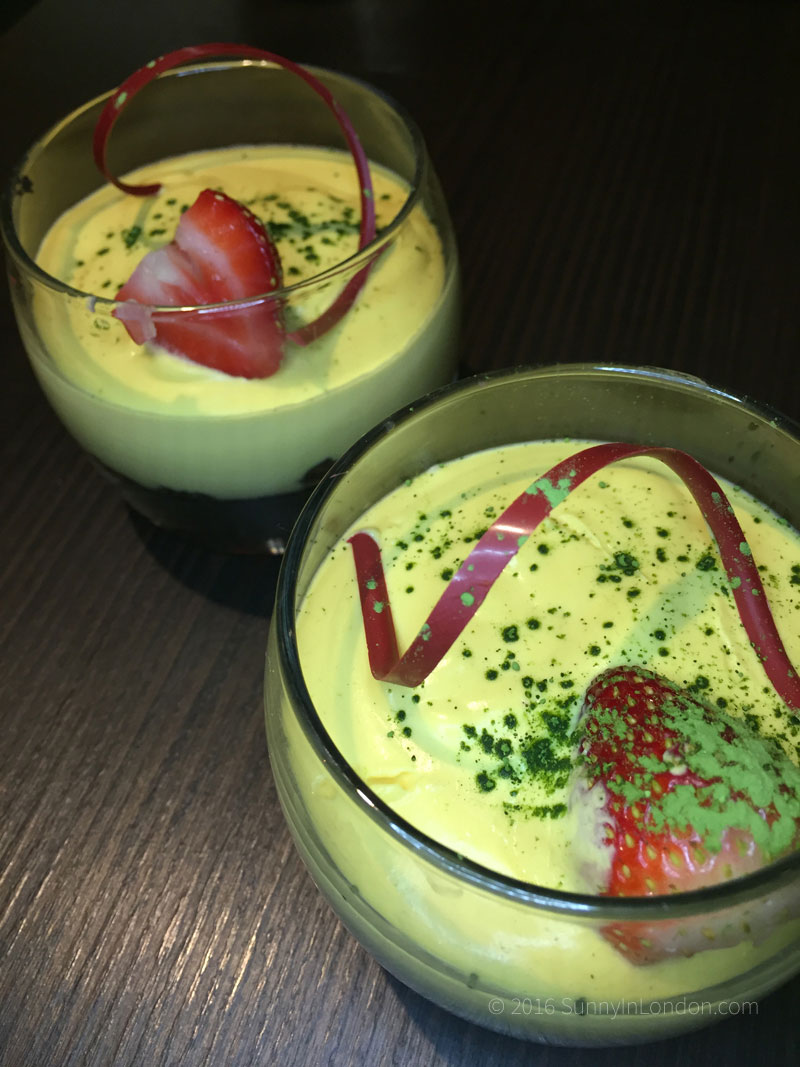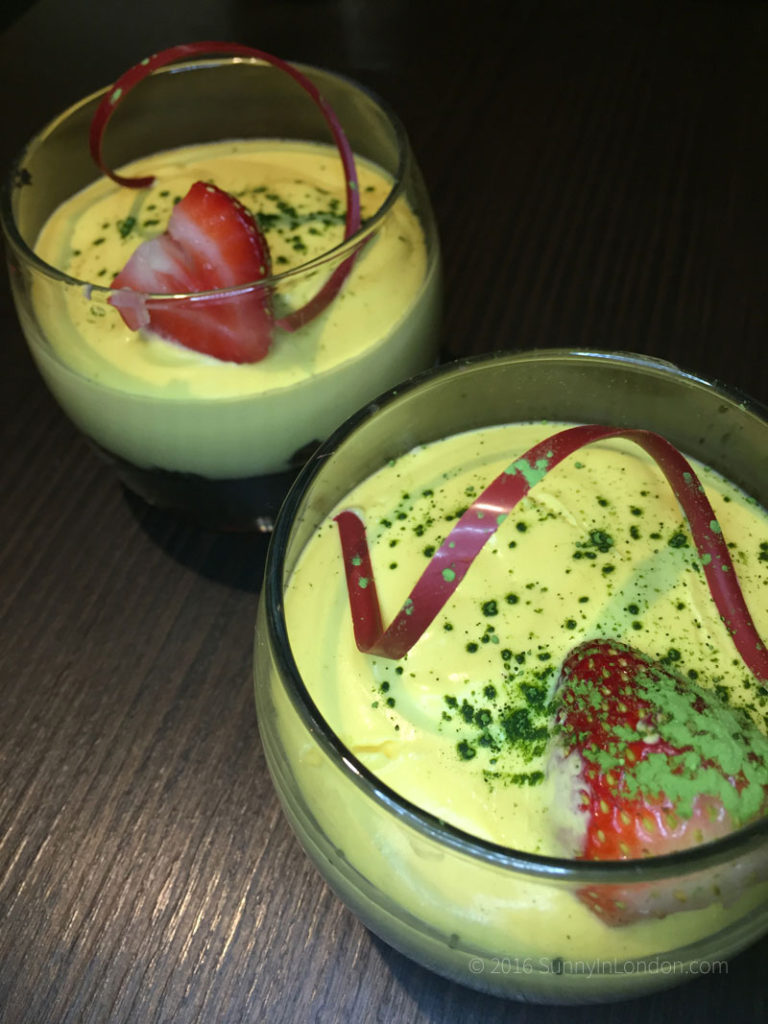 While it doesn't look too exotic, the total combination of mango mousse with chocolate crumble dusted with green tea macha powder is refreshing and super tasty. I would have to say it's possibly one of the best desserts I have had in England on a Christmas menu at a restaurant.
The Mango Tree: Ambiance
This Belgravia hot spot has a swanky atmosphere and attracts a big crowd. Shortly after we arrived for dinner, the restaurant's tables were nearly all full. You certainly want to book ahead if you're heading there to sample the Christmas menu or for any other occasion, just to be safe. I loved the Christmas decorations and feel The Mango Tree gets a ton of cool stars for atmosphere.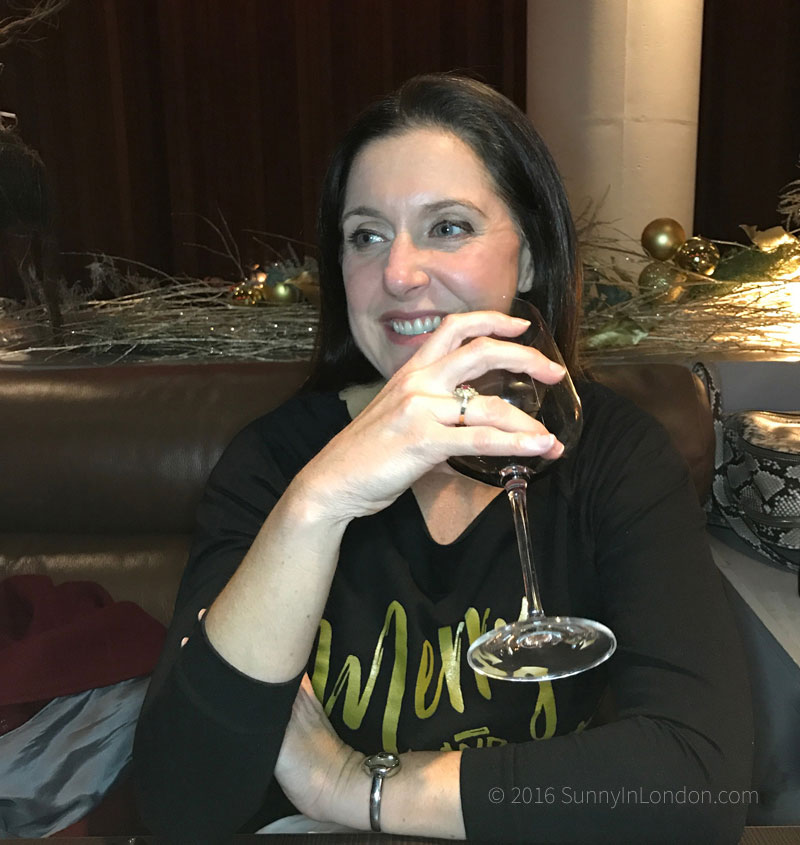 The Mango Tree Christmas Menu: Price
On our first visit to the Belgravia location we felt it was a bit pricey for dinner. That sentiment is certainly not the same for the 2016 Christmas menu. At £38 per person, it's really reasonable. I brought a bit of the pad Thai home because I just couldn't part with it and knew I would crave it the next day. We really struggled to finish alll the food, so the portion sizes are rather big and more than enough for two large appetites.
The Mango Tree Christmas Menu: Final Thoughts
Don't be discouraged by all the meat items above if you're vegetarian, because The Mango Tree Christmas Menu has a lengthy list of vegetarian items too. Whether for a romantic date night or festive night with friends, this new menu packs a great punch for the 2016 season.
Our meal was complimentary for the purpose of a review, but this doesn't affect our opinion. It was our best experience at The Mango Tree, which is also located in Doha and Bangkok. Let me know what you think if you're able to make it to experience this holiday meal. Again, great food and good deal!