The Orange Tree and a Big, Big Burger
There are some places that just serve as magnets for your attention. The Orange Tree in Totteridge does that to me.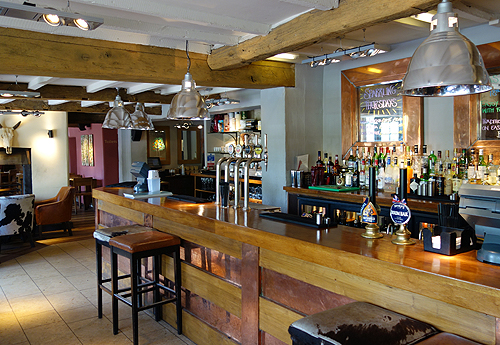 I mean what kind of Florida girl living in London doesn't fancy a trip to a gastropub called The Orange Tree?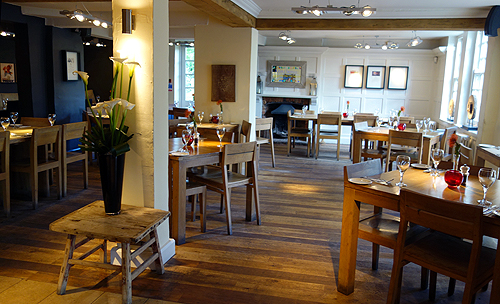 The decor and ambiance is comfortable and cheery.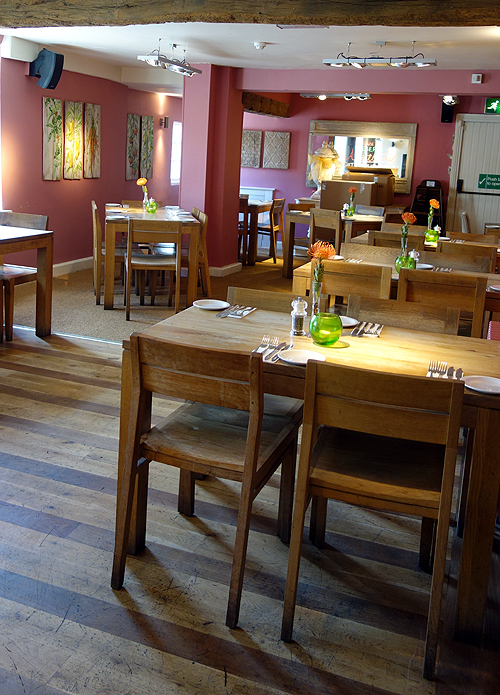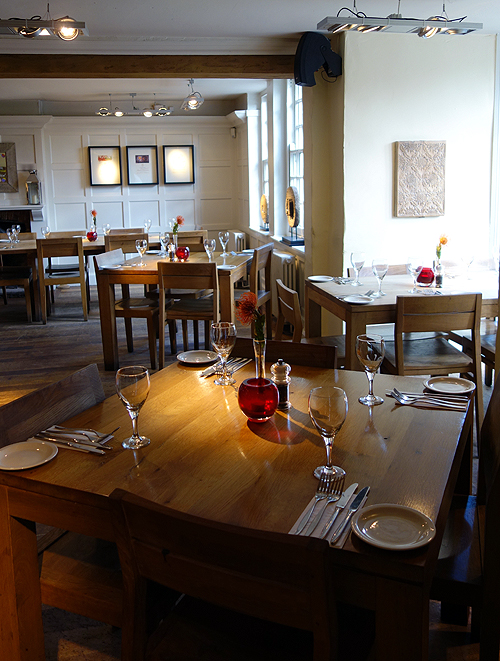 I especially wanted to eat at The Orange Tree because I love the Arkley and The Freemasons Arms. They're all owned by the same company. The menu at all three is virtually the same.
You probably remember The Freemasons Arms from Hampstead Pub Crawl- HOT Beer Gardens post that I wrote in the Spring.
Mr. Sunny and I popped in The Orange Tree a few weeks ago mid-day on a Tuesday. The weather was gorgeous. We sipped on Prosecco and beer.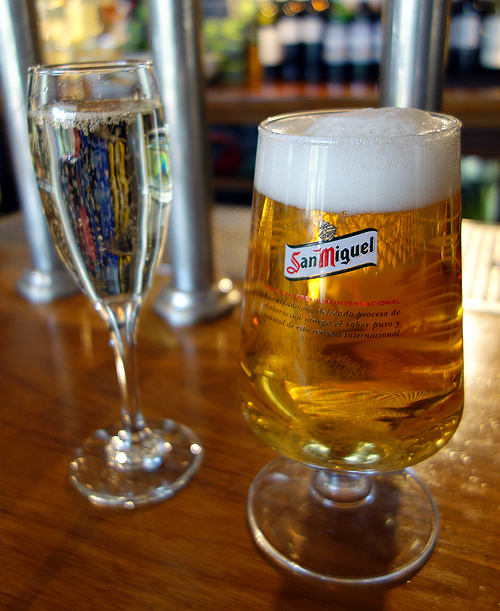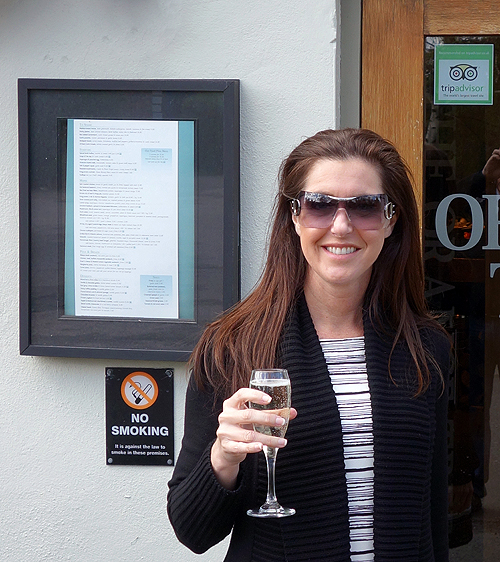 The gastropub is located a distance from the road. This makes it extra enjoyable and fun when there's sunshine.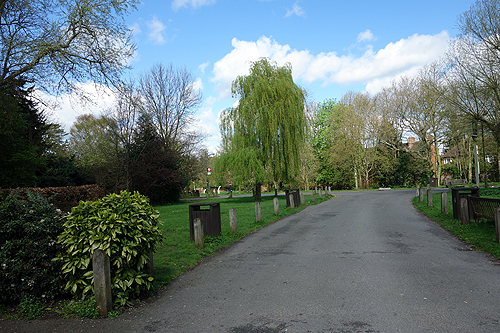 This past Saturday, the ambiance was very different. It's a good thing we arrived in a cab with my Sunny-in-laws. The car park was mobbed. That beautiful spacious road in the picture above was lined with cars on both sides. Good thing I took all my interior pictures the first time I visited!
My Sunny-mummy-in-law and I are big bubbly fans, so we shared a bottle of Prosecco. The boys bought beer. It was San Miguel again for Mr. Sunny. His dad had a Doombar.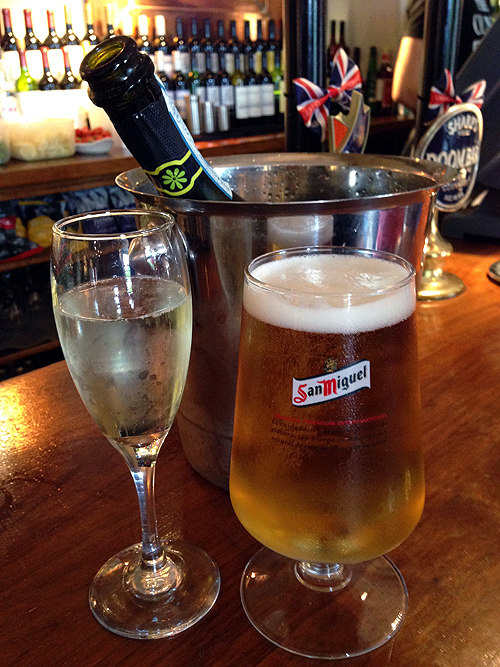 We were proud of ourselves for booking a table. Actually, all the credit goes to my clever mummy-in-law.
Despite the crowds, they sat us as soon as we were ready.
Mr. Sunny ordered Smoked Cornish Sardine Fillets.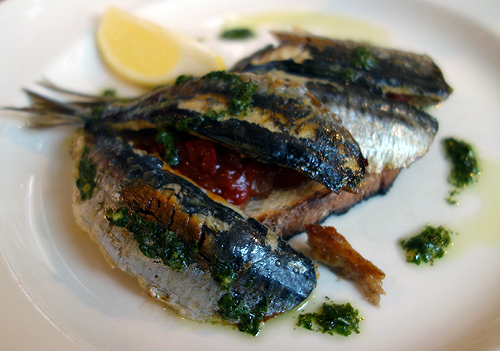 I went for my go-to-non-carb-delight, Caprese Salad.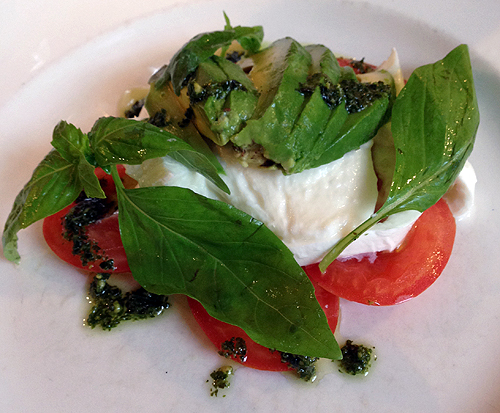 Mr. Sunny's mum had the Salt and Pepper Squid. I was a little slow on this picture. There was more to the Starter than is displayed here.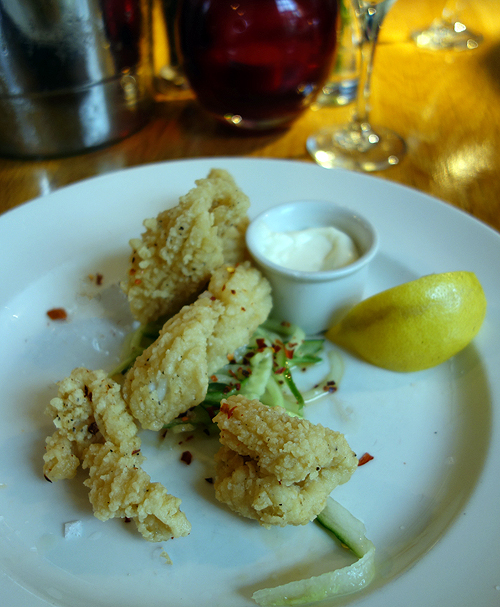 His dad loved the Ham Hock Terrine. You see, he had been excited about ordering it all week. He enjoyed it so much, he skipped a Main course.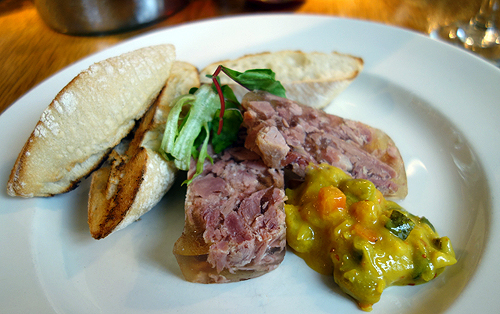 Not me, Sunny friends. I went big. For realz…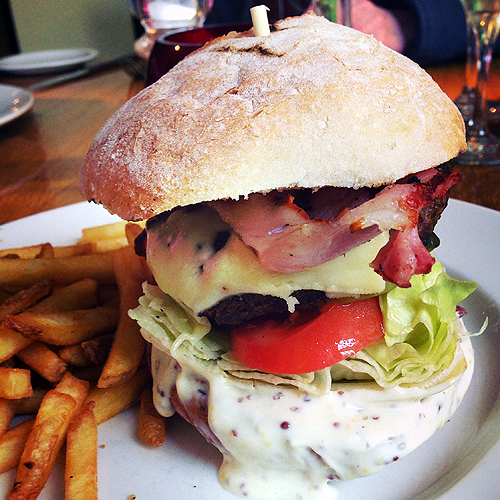 That's the Home-Made West Country Beef Burger. I'm pretty sure I told them to even pack on extra cheese.
It was a damn good cheeseburger.
Mr. Sunny picked the Rack of Lamb from the Specials menu. He says it was bloody lovely!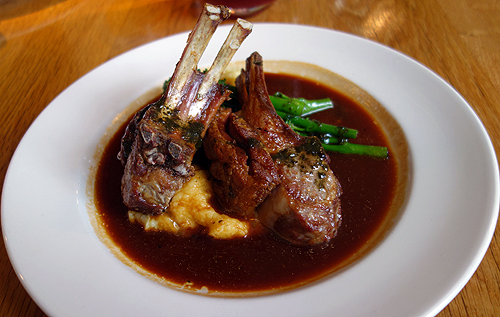 And, my mummy-in-law chose the Sticky Crispy Duck Salad.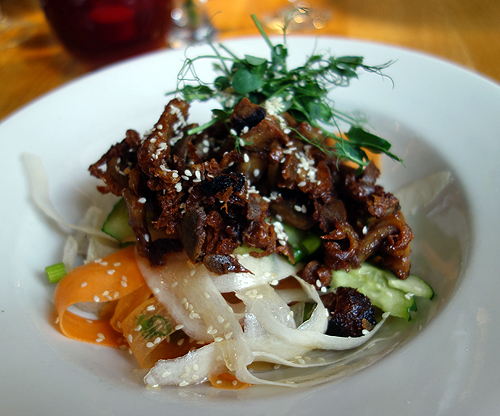 We had a fabulous afternoon and will definitely be back to enjoy more of their delicious cuisine. Although next time, I'll probably walk there and home so I can be able to squeeze in to my jeans. Because passing up that fantastic cheeseburger would be a sure way to rain on my parade.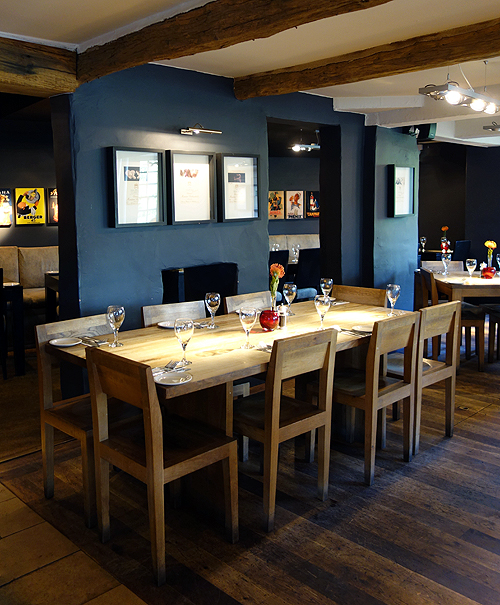 The Orange Tree is located at Totteridge Village, London N20 8NX.
What other gastropubs can you recommend, Sunny friends?