There's a few things British people say that really make me shake my head as an American expat living in London. I am not referring to the general words that are nearly common knowledge for their other names now on both sides of the pond. They have been posted and documented to death:
– French Fries vs Chips
– Band Aids vs. Plasters
– Elevator vs. Lift
– Apartment vs. Flat
– Baby Stroller vs. Pram
– blah, blah, blah, blah…
No. It's not those issues words that make my skin crawl.
Don't get me wrong. I love living in London. My husband is British, and I love him too. However, in the time that I have lived in London, there's a few things British people say that make me go crazy when I hear them. Every. Single. Time.
In fact, let's start with that.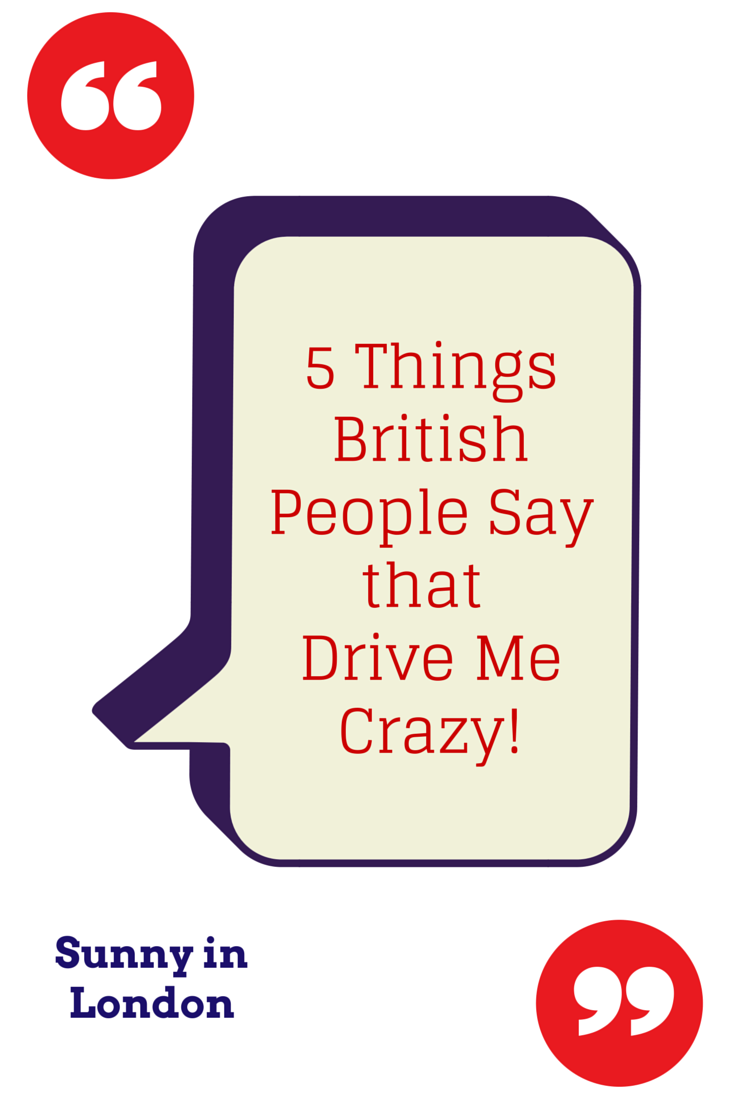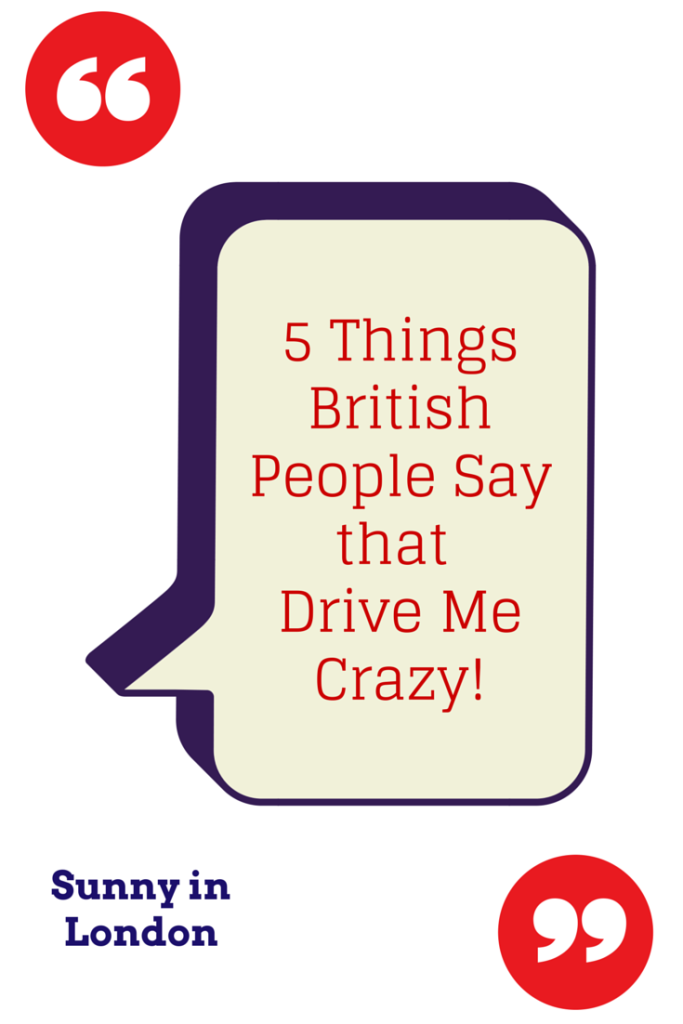 1. Things British People Say- 'Mental'
Instead of saying 'go crazy', people in England say 'mental'. For example, a British person would say, 'The traffic is mental' or 'My schedule is mental.' Oh yeah, and they'd probably say it like 'shhhhedule' also. But that's a completely separate blog post. 😉
To me, the term sounds awkward and very harsh on my American ears. It's just plain crazy.
2. Things British People Say- 'You Alright?'
I swear the first few months I lived here I was constantly paranoid about how I looked. Every time I saw someone that I either already knew or had just met, he or she said, "You alright?' It sounds like this: 'Y'awwwwwwwroyt.'
Yep. One big long strangely exaggerated syllable. Y'all sound silly.
When my husband would introduce me to his mates friends at a pub, I felt I had something on my face or had a weird rash on my neck that everyone was curious about.
Why wouldn't I be alright? What was wrong with me that I didn't know or see?
After a month or two I realized this greeting is best equated to, 'Hey, what's up?' in America. When we ask this, we don't really want an answer from the person. It's more like we're just saying 'Yo!' with a head nod.
That's not to be confused with 'YOLO', which is wildly annoying on both sides of the pond.
3. Things British People Say- 'But'
Once you accomplish getting a British person to engage in a conversation with you that's not about the weather, there's the inevitable 'but'.
I have no issues with the word. Obviously. But- the way it's said presents never ending torture for me. It seems to be more peculiar to certain accents in England, but Londoners manage to turn it in to what feels like four syllables and 35 solid seconds of noise. 'Buuuuuu-uhhhhhhh-uuuuuu-tttt.'
Anyhowwwwwww….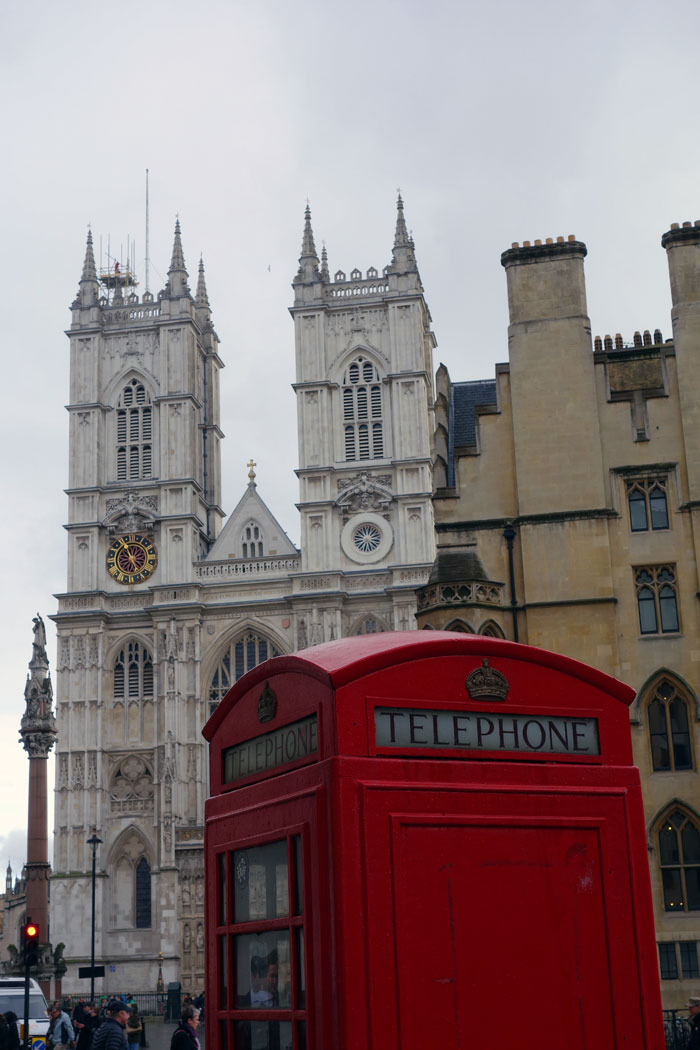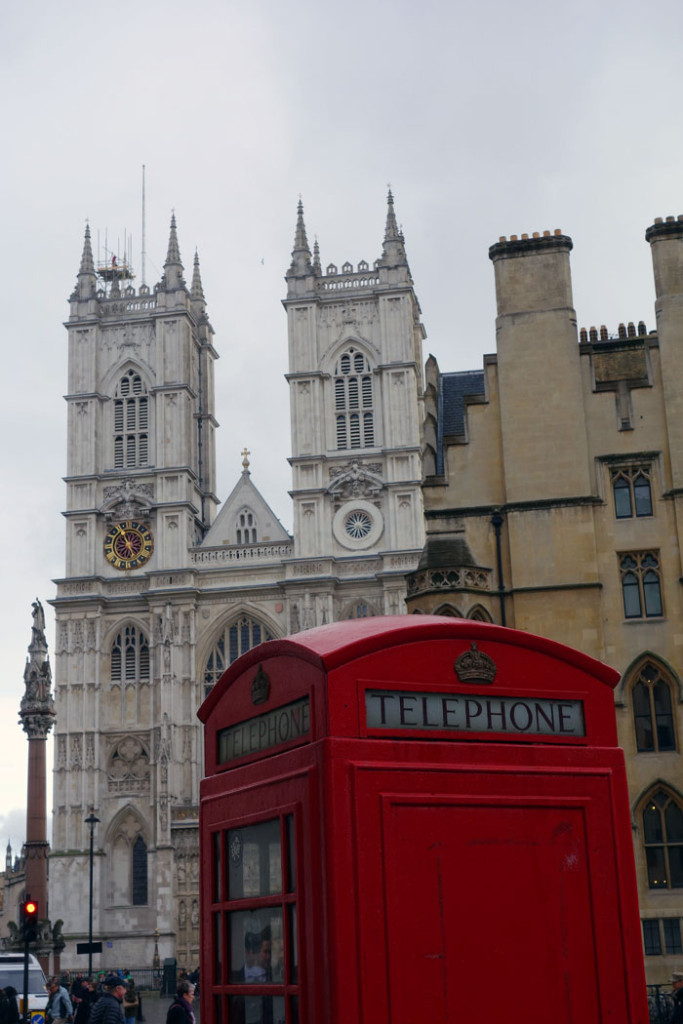 4. Things British People Say- 'Gym Kit'
What in Sam hell is a gym kit? Each time I hear a Brit call a gym bag and its contents a 'gym kit' I want to stay away from a fitness centre. It sounds too much like a 'medical kit' to me, AKA first aid supplies.
Is it common to do CPR at a gym in England? Do they carry around portable difibileators in their 'kits'? Perhaps they have a stash of Bengay and paracetamol Tylenol in the bag? Antiseptic? Who knows. It's such a verbal exercise on my ears.
5. Things British People Say- 'It's Not an Issue' and 'It's Quite Simple, Really'
These two phrases seem to get tossed around together in conversations with British people. Foremost, when I ask a question, many times the response begins with 'It's not an issue.'
Hmmmm.
Does this translate to 'don't be so overly American-dramatic about the situation?' What exactly is an issue?
Then, a few minutes later when the answer is addressed, the response closes with 'It's quite simple, really.'
Oh. ok. If it's that simple, a small yes or no will do. Why the sideways finish?
I could really keep 'going on about' the things British people say that drive me mental crazy, but it may be best to take a full stop here.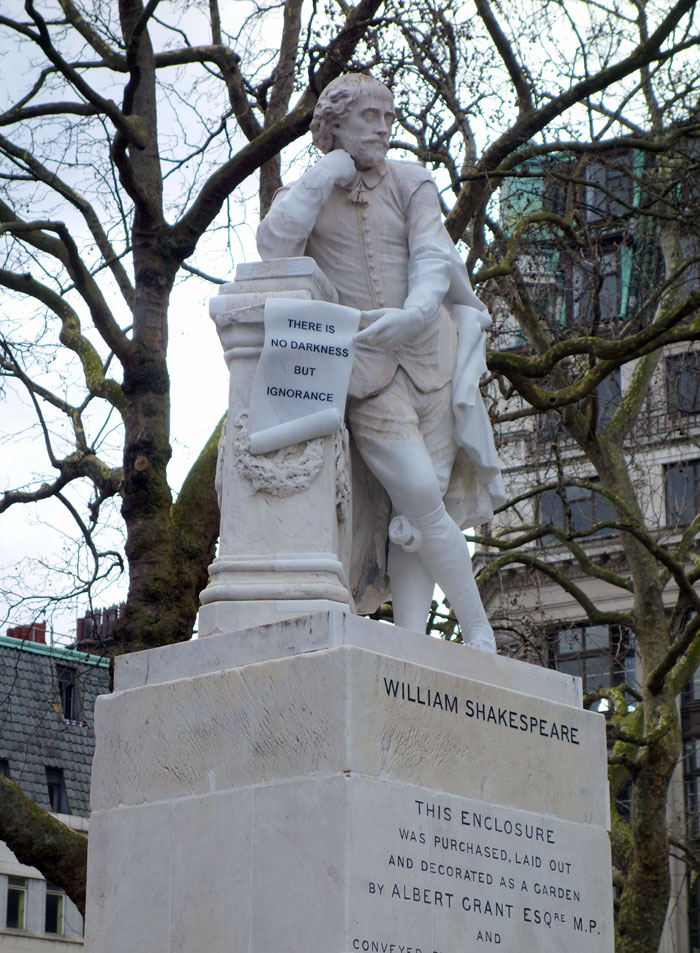 Things British People Say- Disclaimer
I hope that anyone British who reads this (Sorry) blog post realises the intent is fun. Sorry. I really do love your accents and idiosyncrasies. Sorry. Please add your (sorry) comments and thoughts below. Aaaaaaaand… definitely  don't hesitate to add what (sorry) things Americans say that drive you crazy. Buuuuut, do so tactfully, Sunny mates friends.
Sorry.