Heading across the pond to attend an NFL in London game this Fall?
I'm here to help!
London can be overwhelming to an international visitor for the first time. Foremost, I advise you NOT to stay near Wembley Stadium. Also, there's a slim chance you'll get to Stonehenge or the Harry Potter Studio Tour. We'll get to reasons why later, but first you need to know how I can assist with your trip, American mates. Also, don't forget to place your bets with websites like Sports Betting America on your favorite/s to win! You never know, you could be going home with some money in your pocket.
NFL in London: The Sunny in London Blog Game Plan
Here's the general outline from today to kickoff:
– Cover a 'Trip to London' basic information you need in this introductory blog post.
– Send you an email with ideas and advice for your trip. (You'll have to subscribe to the blog via the sidebar to receive this.)
– Write blog posts, create vlogs and videos on YouTube, and post social media updates that answer your questions and show you what you need for your trip.
– Plan some events for you that make your trip easier and definitely more fun.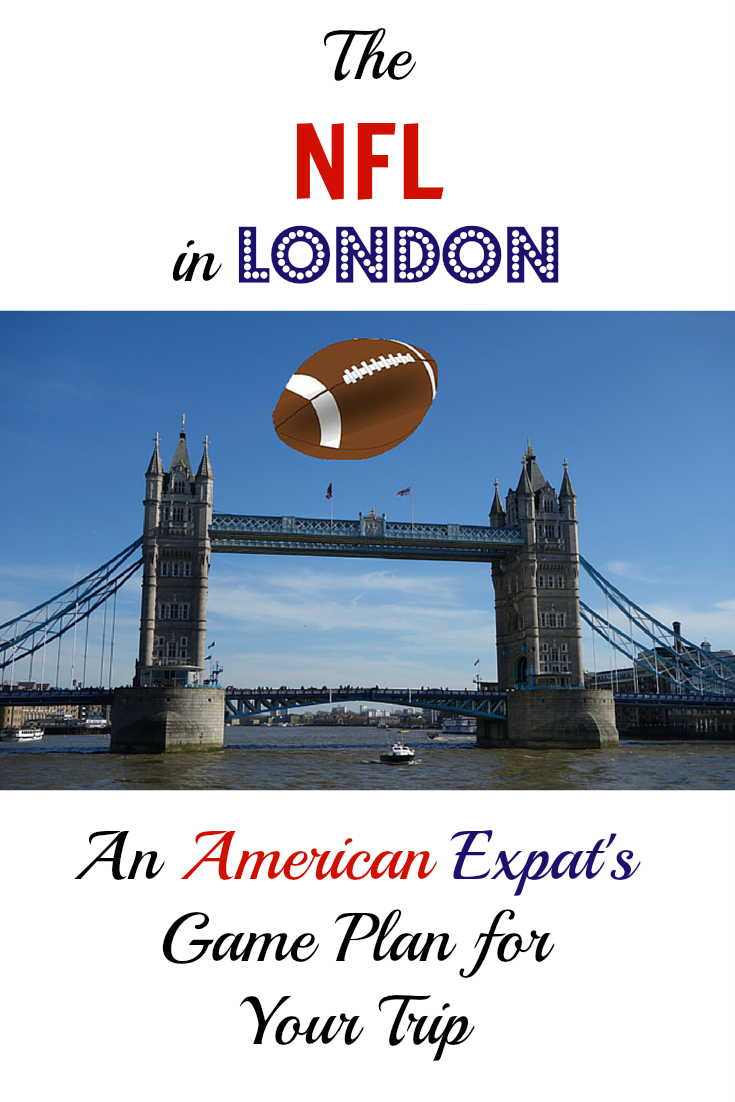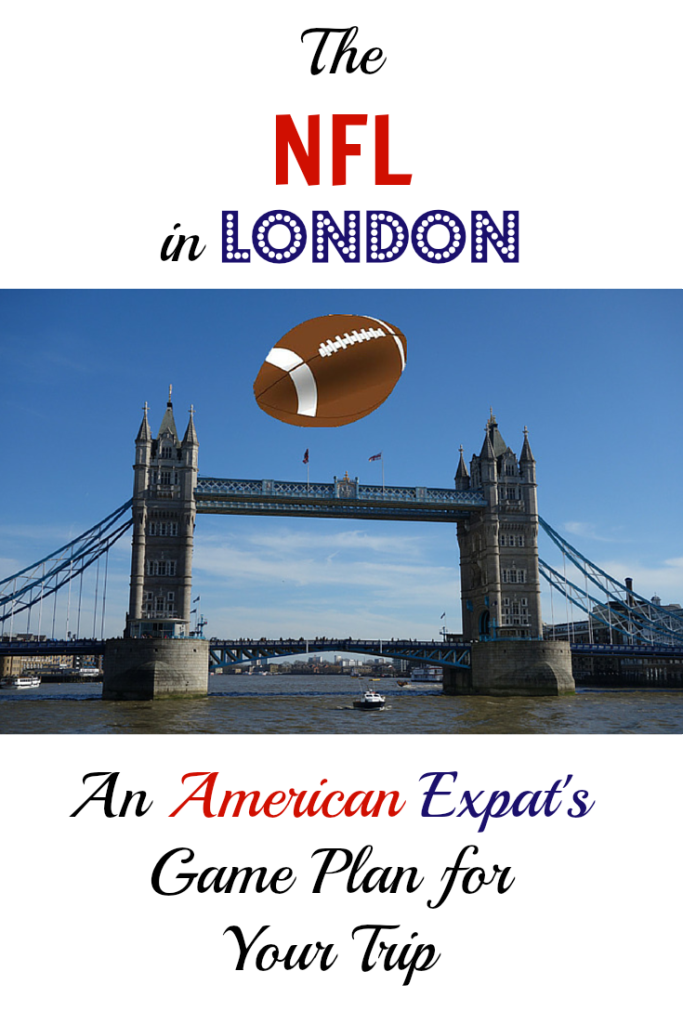 NFL in London: Why You Need the Weekly Email
These weekly 'rays of sun' will include information about hotels, restaurants, attractions, events, discounts, parties, and tips for getting around town. Oh, and Mr. Sunny will also feature a kick arse 'Pub of the Week' for beer drinking readers. As a lifelong Londoner, he's devoted most of his waking moments to 'studying' beer. There's probably quite a few sleeping moments where he did too. 😉
NFL in London: Who's Your Sunny Cheerleader?
I've always loved football and have lived in London several years. I'm a Florida State University graduate. (Go 'Noles!) Mr. Sunny and I met during my internship at NBC News- London Bureau. Also, I braved the weather in Buffalo for nearly ten years, as a resident of New York. My sister lives outside of Detroit, Michigan. Five of the six teams playing in the NFL in London 2015 season connect to my American life. I'm also planning on visiting as many of the stadiums as possible for inside information during my 'Sunny's World Tour of the USA' this summer.
NFL in London: Post Codes
The biggest piece of advice I offer people planning their first trip to London is use Post Codes to plan. Unlike America, zip codes (AKA 'Post Codes') have clear meaning in London. In summary, you'll find a series of letters and numbers after a street address. For example, while at the FSU Study Abroad Centre, I lived in WC1B. It's a few buildings away from the British Museum on Great Russell Street.
There are 8 postal districts in London: E, EC, N, NW, SE, SW, W and WC.
– WC is the 'center of London' in terms of this is where nearly everything you probably want to do is located. You can remember that because it's the only one with a 'C' in the post code.
– SW3 at one time was the most coveted Post Code to have. You could probably equate it to 90210.
– An 'E' designates East London and is where you find the historic financial hub of London. Over the last few decades, the financial area has shifted to Canary Wharf, and it could be very likely that you see many people using these Apps zum Traden (Apps for trading) when they want to improve their own financial situation whilst socializing in and around this hub. Unless you are clubbing at night, you'll most likely won't venture to an 'E' unless you're visiting St. Paul's Cathedral, The Tower, and Tower Bridge. They're all next near each other. It's also the oldest part of London and is where cockney slang originated.
– Aside from visiting The London Eye or Shakespeare's Globe Theatre, you won't have much need to go south of the River Thames. So, skip hotels there too.
Wembley Stadium is located at Wembley, London HA9 OWS. Notice that HA isn't part of the post codes above? It's miles away from London's biggest attractions. I even had to find Wembley on Google Maps to write this post. Never been there. You'll have to zoom out from that map above quite a few times to see Wembley, which is miles North West of where I lived.
NFL in London: Getting Around London
This is the topic I will cover in the first post of the NFL in London series because it's the biggest question I receive from Americans planning a trip to London. It will include transportation options from Gatwick or Heathrow airport in to London. I use the Underground (AKA 'Tube') as my main option for getting around London. You can read the 5 Strategies for Riding the London Tube to start getting ready now, if you're eager.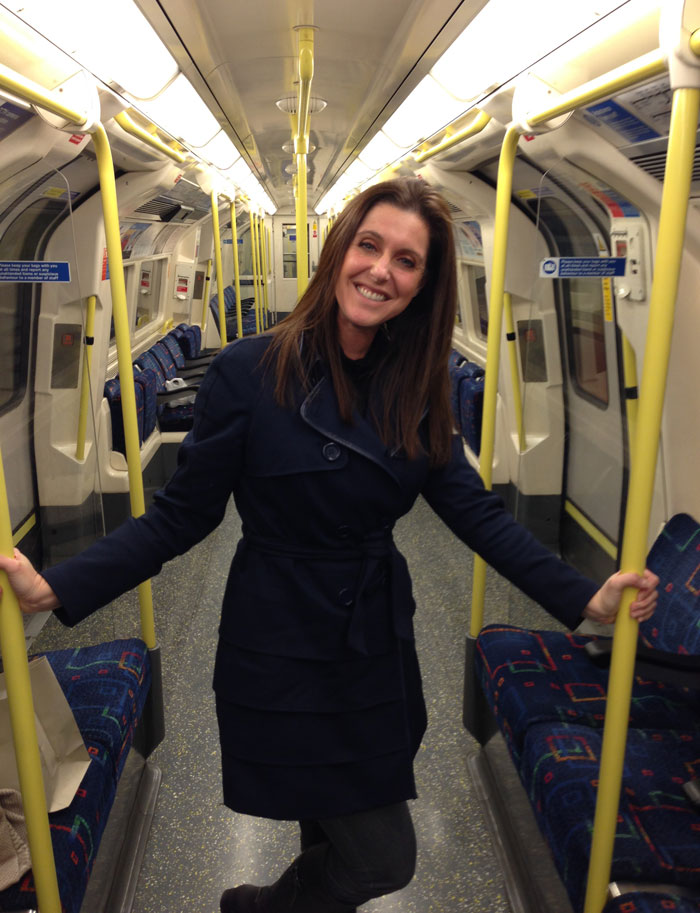 If you're going to brave the Central London traffic, the famous London buses are an option. I'll detail how they work in the upcoming post as well. Finally, there are London cabs. I never use them. They're ridiculously expensive! If you're super posh, go for it. Alternatively, you could always consider hiring a vehicle at the airport if you wanted to drive yourself. This could be a good idea for those who might want to visit multiple places during their trip. However, it's important that Americans consider the different driving rules in London. Also, London traffic is known for being difficult to drive in, so make sure you pay attention to the traffic and the road signs. In London's city center on a match day, it will be busy and there will be a lot of diverted traffic. Be sure to follow the traffic cones that will have been placed out to help with traffic flow or to help drivers avoid any hazards on the road. People have to really pay attention when driving around a busy city like London.
NFL in London: Weather
Let's just be honest. It rains in London. But, you know what? It rains every where. Even Hawaii.
'What's the weather like in London?' is the most popular question I get when returning to Florida to visit my family or when talking to my friends from Buffalo, New York, where I lived for 10 years. Next, people say, 'Doesn't it rain a lot?'
I don't find the sporadic rain that troublesome. In fact, I rarely carry a 'brolly' (British slang for 'umbrella') with me. Don't pack one in your suitcase. My suggestion is, if you find it's raining enough to warrant one, grab one from a news stand. The 'I Love London' umbrellas make great, practical souvenirs.
Regarding temperatures, I visited The London Eye (be sure to read my 'Advice on How to Fly High' ) on October 31, 2014. It was around 80 degrees that day. Rare in London, but it did happen. I find it never gets nearly as cold as New York here. As a general 'projection' I will say it seems like it's always around 50-60 degrees during Spring, Summer and Fall. Watch the forecast before you leave, just like you would for any trip.
NFL in London: How's the Food?
Food in London has come a long way since the first time I lived here during my FSU days in the 90's. British food is phenomenal, if you know where to go and what to order. The traditional English breakfast might be a shock to you for the first time, as it has baked beans as one of its standard servings.
British people find sweets or sugary items wildly weird to eat in the morning. So, if you're looking forward to pastries or donuts with 'brekkie' (British slang for breakfast), forget it. They think it's very odd to have donuts any time before lunch. I doubt you'll find Fruit Loops, Cheerios, or any other American cereal in your hotel. It's damn near contraband in this country.
So, what is good here to eat?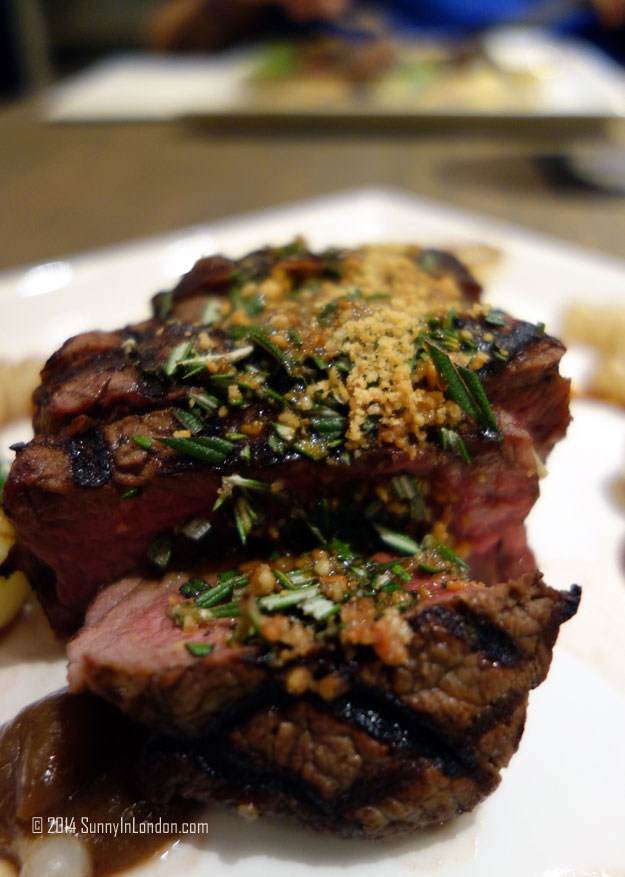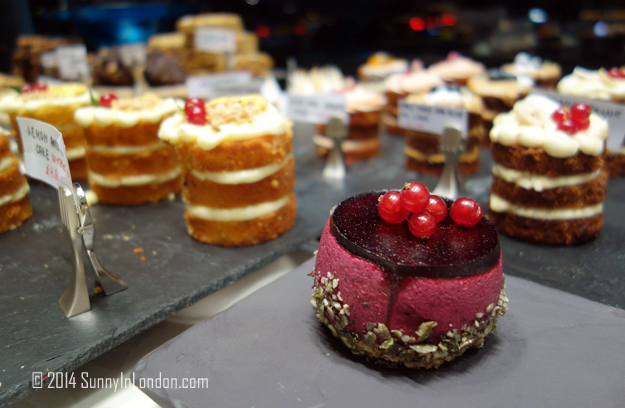 If you're looking for food suggestions, you can always click on Food/Drinks in the blog menu bar above. Or, use the blog search box to look for restaurants either by cuisine type or neighborhood. Of course, there's already tons of features on different afternoon teas on the blog too.
If I had to pick two streets in London that you can't go wrong with food options, they are Charlotte Street and Wardour Street. I've written about 'All You Can Eat' on Charlotte Street previously.
If you're a fan of Indian food, you're in luck. It's the most popular cuisine alternative to traditional English cooking here. I learned this on the Eating London Food Tour. Part of the tour includes visiting Brick Lane in East London, which has over 50 curry restaurants.
Don't plan on eating Mexican food here, especially if you're from Florida. They just can't get the ingredients right, so it's a 'skipper'.
NFL in London: Wifi
I wish I had good news regarding wifi. Your hotel should have it for free, but ask before you book your room if that's important to you. I loved my stay at Every Hotel in Piccadilly Circus because it is focused on the electronic traveller. You can read other people's reviews on TripAdvisor too.
When I was visiting Mr. Sunny and didn't have a British mobile, I really struggled with wifi. You might even resort to using one of these…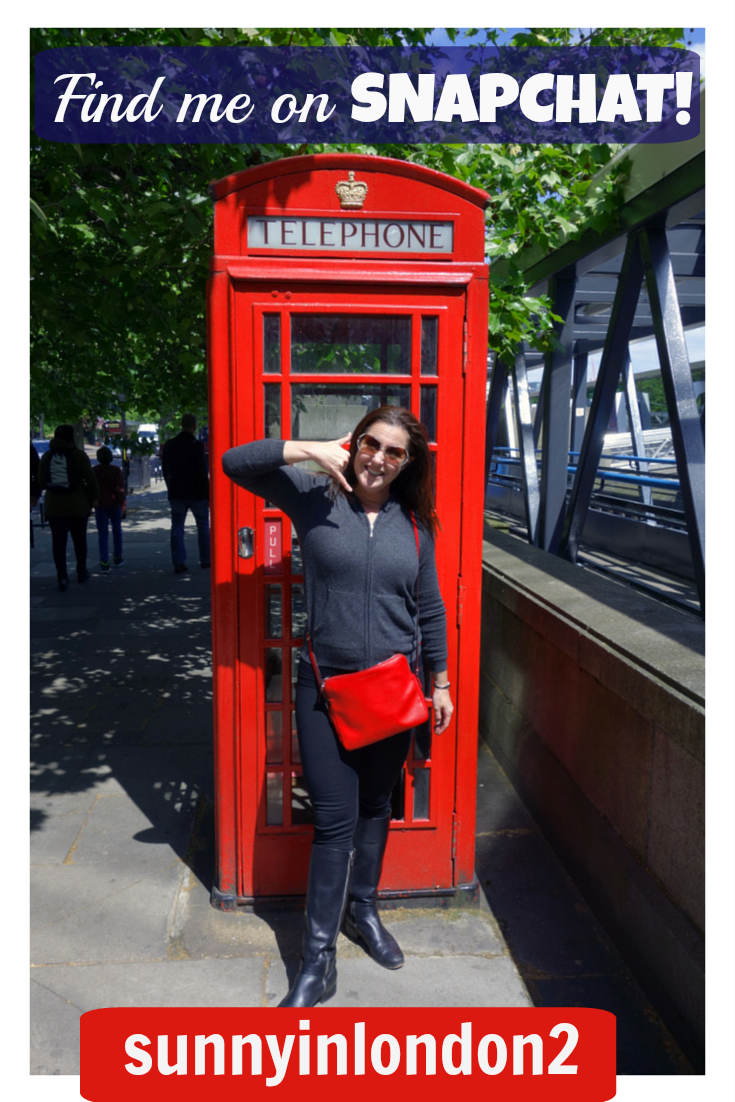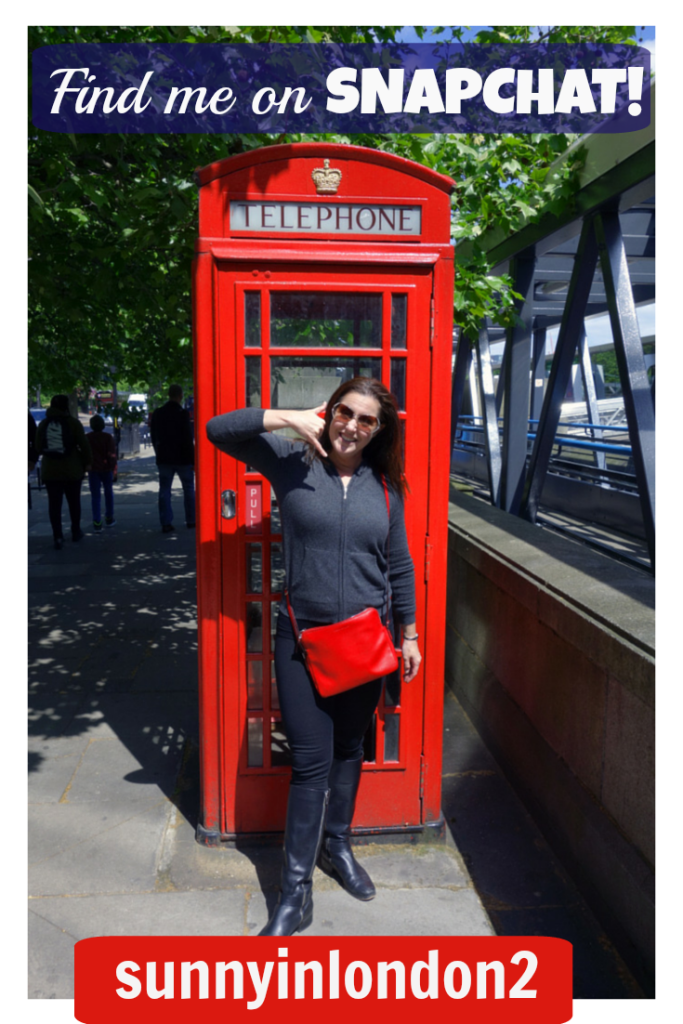 The Apple stores in Covent Garden and on Regent Street offer it for free, if you have an iPhone. Good luck anywhere else. You can either get a pay as you go phone or call your mobile provider to get an international package before you leave.
When you land in London, if you have an iPhone it should automatically send you a text message with roaming rates and immediately shut down data capabilities. Last time I checked, incoming text messages are free. Sending them costs money.
NFL in London: What Do You Need?
That's just a light introduction to help you get started with planning your trip. Since, I've been a London blogger for a while, there is already a lot here for you on the blog. To make it easy, you might want to start with this one page Guide to London for Americans Visiting for the First Time. It's a collection of Sunny in London links including reviews of: cultural differences, travel tips, hotels, afternoon teas, pubs, restaurants, attractions, etc.
Just before you spend some time on that page and make sure you subscribe to weekly emails . I would love your ideas. Please write your questions in the Comments below. Or- find me on social media via Twitter, Instagram, Facebook, Pinterest, and YouTube.
NFL in London: Things to Pack
Here's just a few items I would recommend for your trip, if you're already preparing your suitcase:
– A 3 Digit Combination Luggage Lock
– This one is TSA approved and rated best luggage lock for travel safety and security.
– An Electronics Accessories Travel Organizer
– This is great for storing all your electronic supplies in one place.
– A J Pillow, Travel Pillow
– This is the Winner of 'British Invention of the Year 2013' and is consistently rated the #1 Best Selling Travel Pillow on Amazon.co.uk.
– USA to UK Adapter Plugs
– ALL of your electronics will need adapters, so grab a few of these for you and the people who will share a hotel room with you.

– A Fun Passport Holder Cover! (click on the pictures below to see each one individually on Amazon.com)
Finally, if you'd like to order a funny shirt to wear for the trip (or even bulk order shirts for a group), be sure to visit With Luv Design. Use the promo code SUNNY10 to receive 10% off. I guarantee great customer service. It's my sister's company. Here's a sample of some ideas: