5 Things To Do If You Want a Travel Tattoo
Why is the term travel tattoo predicted to be one of the hottest trending topics on Pinterest this year?
Perhaps since we're always seeking the next best thing, this permanent mark will soon out rank a selfie braggie in front of Big Ben and a London telephone booth for people on holiday?
To make sure you have all the information you need before you get totally stuck, I consulted one of my lifelong friends, Chris Norton. He's the proud (yet extremely humble) owner of Hold Fast Tattoo in my hometown, Daytona Beach, Florida.
This town is known for creating NASCAR and rockin' out motorcycles with events like Bike Week and Biketoberfest. Daytona rumbles year round. It also attracts crowds of people who know their stuff when it comes to ink.
Chris has been a tattoo artist for 13 years. For over five years he's owned Hold Fast Tattoo on 5153 South Ridgewood Avenue in Port Orange, Florida. Below is what he says you must know when getting a travel tattoo.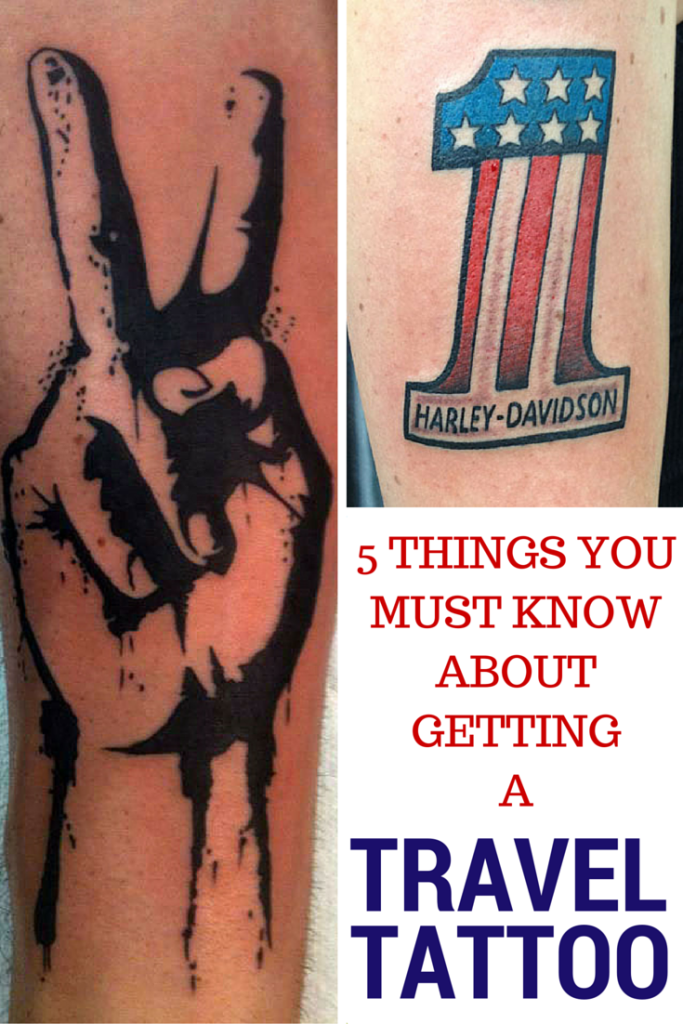 #1- Getting a Travel Tattoo: Plan Ahead?
Chris says it's not necessary for you to have a clear image of what you want in advance. The days of just choosing tattoos 'off the wall' are kind of over too, but you should have a general idea of what you want in a travel tattoo. He has tons of ideas available to view and can pull them off a computer too.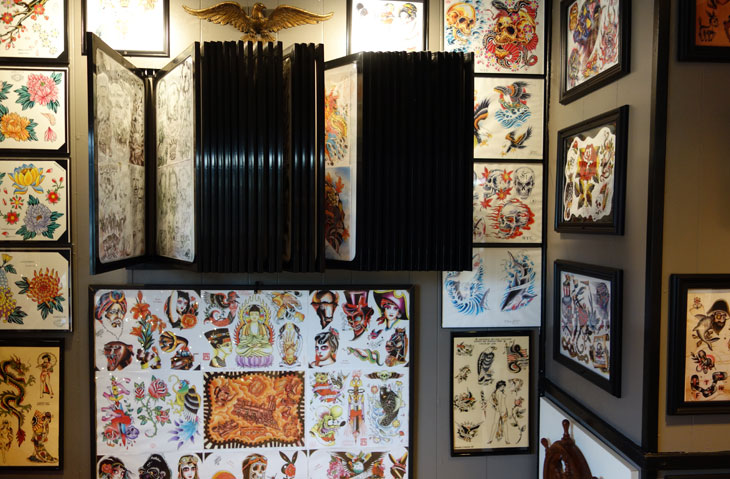 The artists at Hold Fast frequently get customers who print out pictures of tattoos from Pinterest and make requests to replicate them. It's also wildly popular to mirror a celebrity's recent ink stamp too.
While he and his staff want every one to be happy with their results, he suggests bumping up your creativity with a travel tattoo.
When I asked him how a person does this, he said, 'Why not get a travel tattoo that represents a great story from your trip?'
Ahhhhh. That's genius!
By allowing your adventures to stay with you forever symbolically, you not only have a damn cool conversation piece everywhere you travel, but also know you haven't infringed on another tattoo artist's copyrighted image.
With regard to an individual tattoo artist's work, you should spend some time viewing his/her portfolio, which he or she should be excited to show you.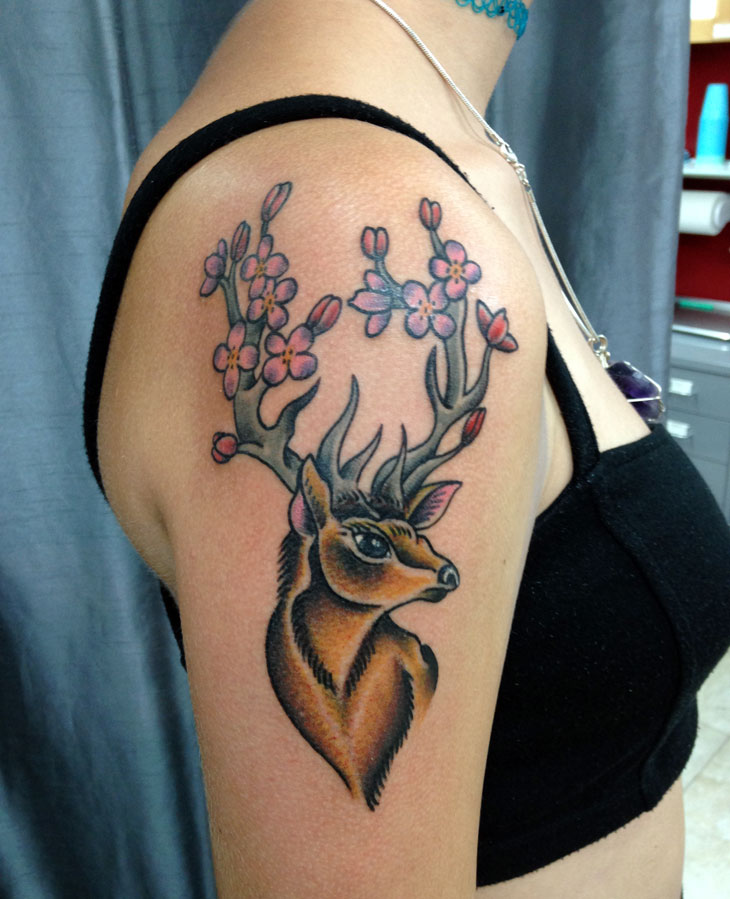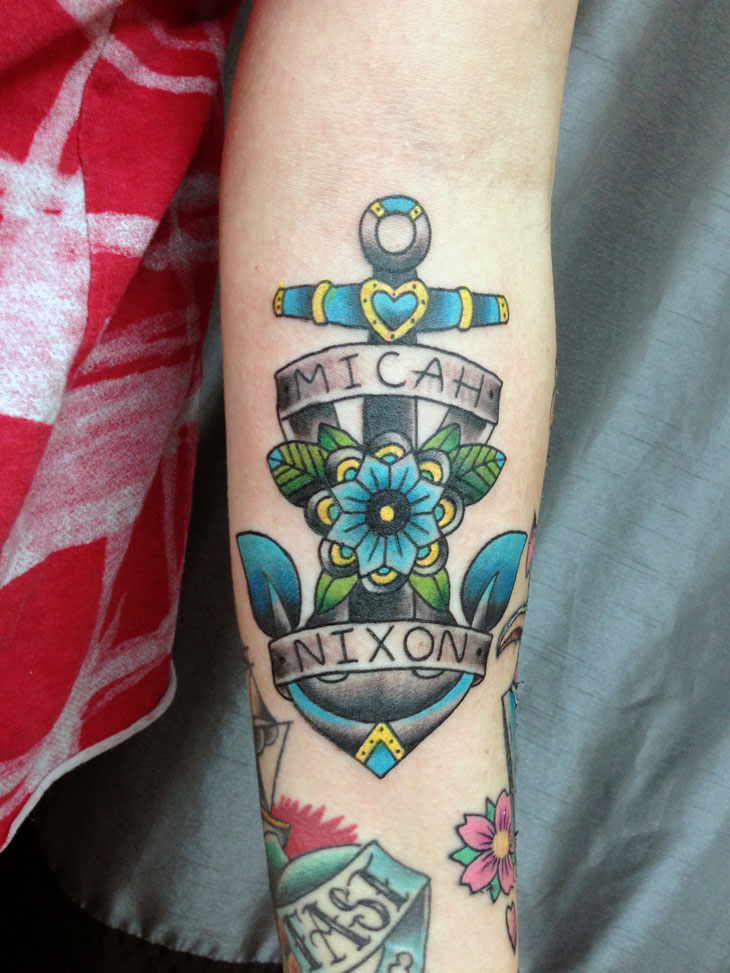 #2- Getting a Travel Tattoo: Hit the Wall
Chris said the amount of certification he, his staff and the business need to go through is extensive.
Good.
For example, in Florida, aside from being insured, Hold Fast must show updated certificates for the city, county, and state health department. And yes, they need a normal business license too. An established procedure needs to be visible for the handling of biomedical waste disposal as well.
Prior to going to a destination, make sure you know what should be clearly showcased on the shop's wall so you can verify it when you arrive.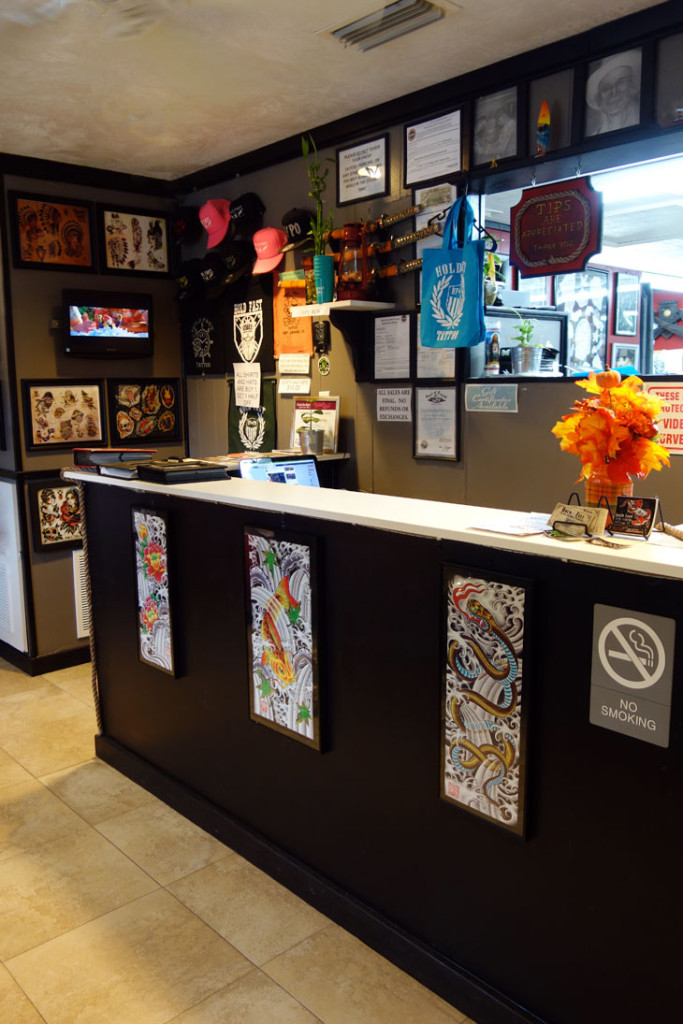 #3- Getting a Travel Tattoo: Check the Attitude
It stands to reason that you will expect every inch of a shop to be clean and orderly. However, Chris says you can also tell a lot about a tattoo shop through ambiance. You should receive friendly treatment the minute you walk in and throughout your consultation.
Hold Fast Tattoo makes sure all staff fit this expectation and has built the whole venue around this concept. On site, Chris hosts special events and even has a skate ramp. Their next addition will be a basketball court. All these activities encourage a fun atmosphere.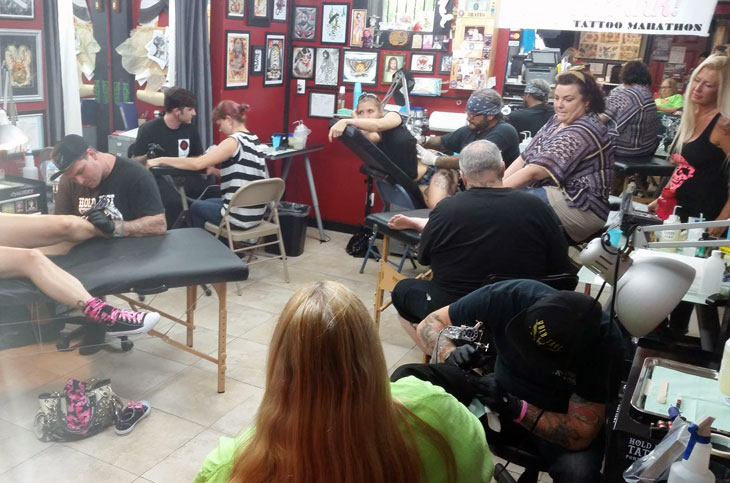 The day I visited, Charlie greeted me outside and was very energetic and proud as he gave me a tour around Hold Fast Tattoo.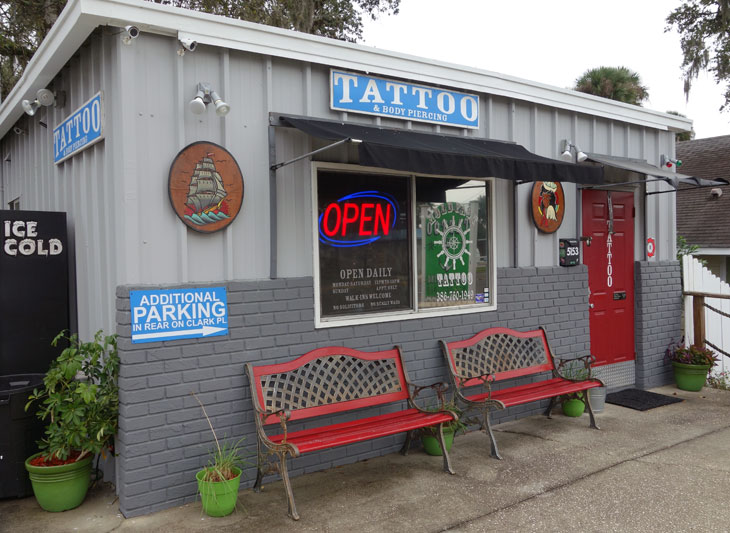 #4- Getting a Travel Tattoo: The Money Stamp
It's quite difficult to call a shop and get a quote over the phone as to the exact cost of your tattoo idea. The dimensions of your design and style determine quite a bit.
You may want something more traditional or perhaps you would prefer something more creative. Either way, Chris says you should absolutely expect to pay a bare minimum of $50 in the US. Bigger areas like New York City will understandably charge more.
The amount of time involved and intricacy of the ink are two factors in determining price. So, be prepared to pay a range of prices, but ask before you do.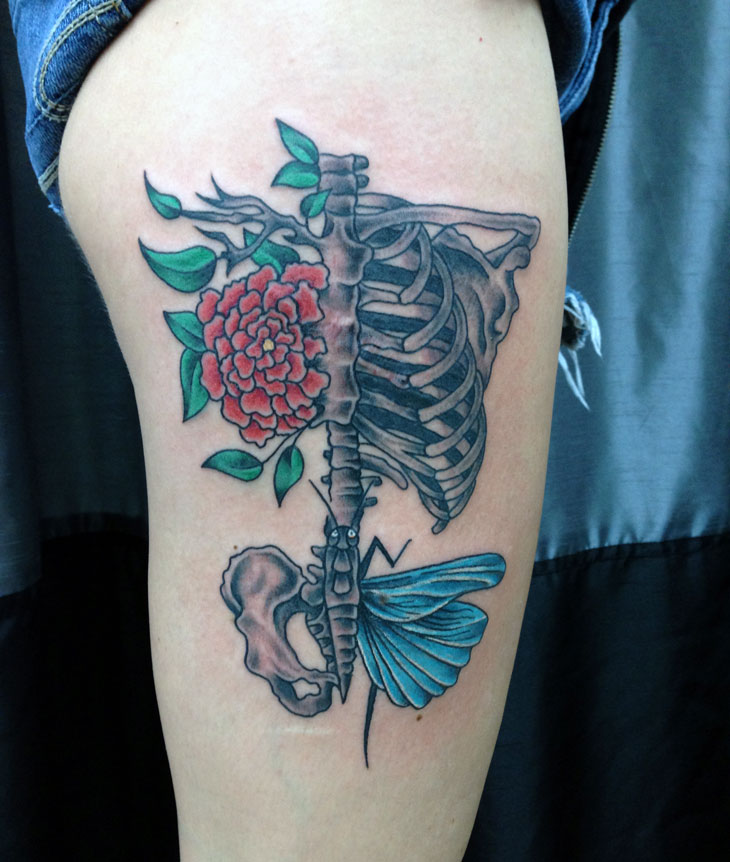 #5- Getting a Travel Tattoo: Take Pre-Cautions
When we talked about getting a travel tattoo specifically, the idea of considerations in relation to vacation activities came up.
For example, you absolutely want to make sure you haven't been soaking in the sun days before your tattoo. The process hurts enough to begin with. Sitting through them with a sunburn is beyond masochistic. You'll also bleed a lot more during the process because your blood is so close to the skin surface.
Ouch.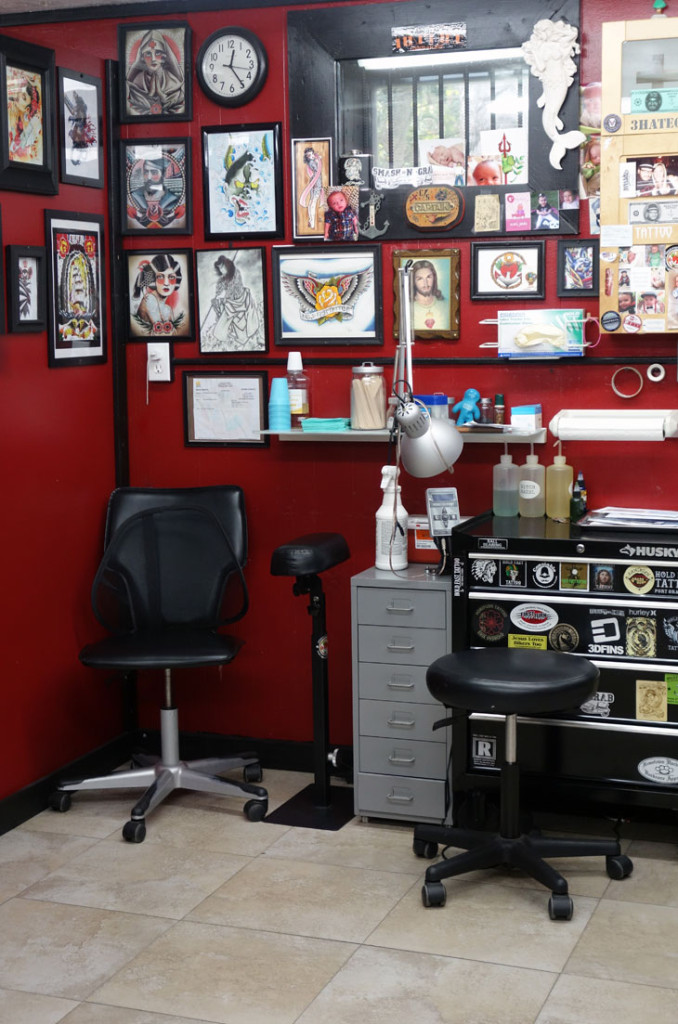 You probably want to plan a travel tattoo closer to the end of your trip.
If you're an avid water sports fan, you don't want to engage in these types of activities for a few weeks after you get your ink. You should stay away from a pool and out of the sun for a minimum of one week. Chris suggests two weeks, just to be super safe.
That means no scuba diving, cliff jumping, or water skiing, Sunny friends.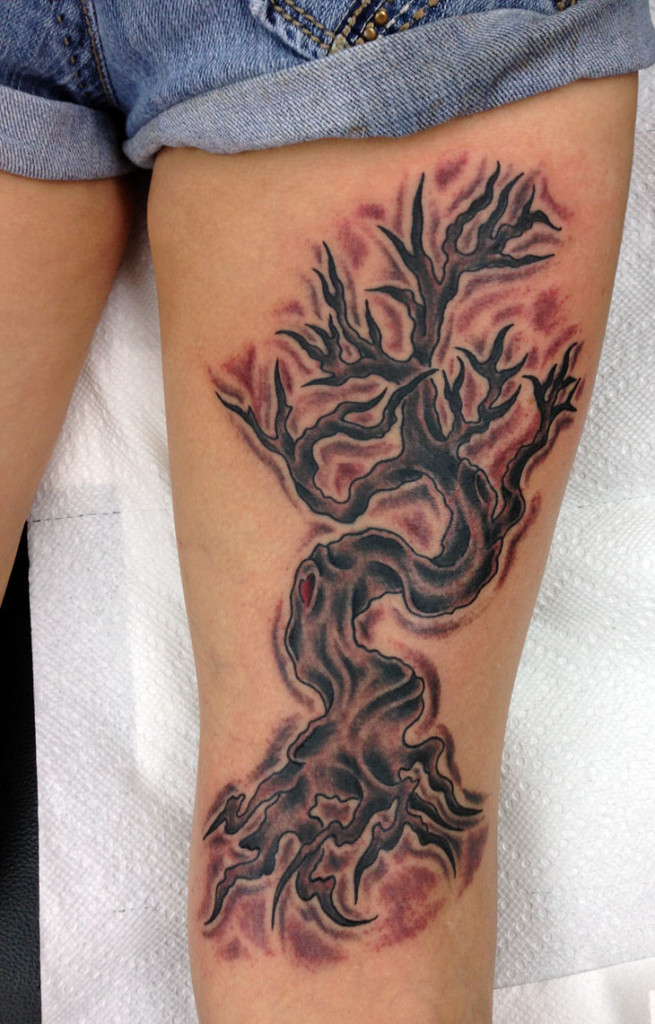 Cold climates don't have a looming effect on a new tattoo, but hot ones sure do.
Take consideration in to your return flight length as well. The first few days after you get a tattoo you naturally push out plasma, blood and ink. Flying in economy for nine hours and dealing with the pain of a fresh tattoo could be brutal. Maybe this is the time you finally splurge for that first class upgrade?
Chris does suggest if at any point your new tattoo feels stuck to your clothing, you should not immediately rip or pull it off. Instead, you should soak the area and then gently pull the clothing away.
Further, you can preserve the color and prevent fading much better if you always cover your tattoo with sunblock.
Getting a Travel Tattoo: Final Thoughts
Currently, it seems that pocket watch tattoos are popular worldwide. People are keen to get important dates and times etched in to their body to commemorate experiences.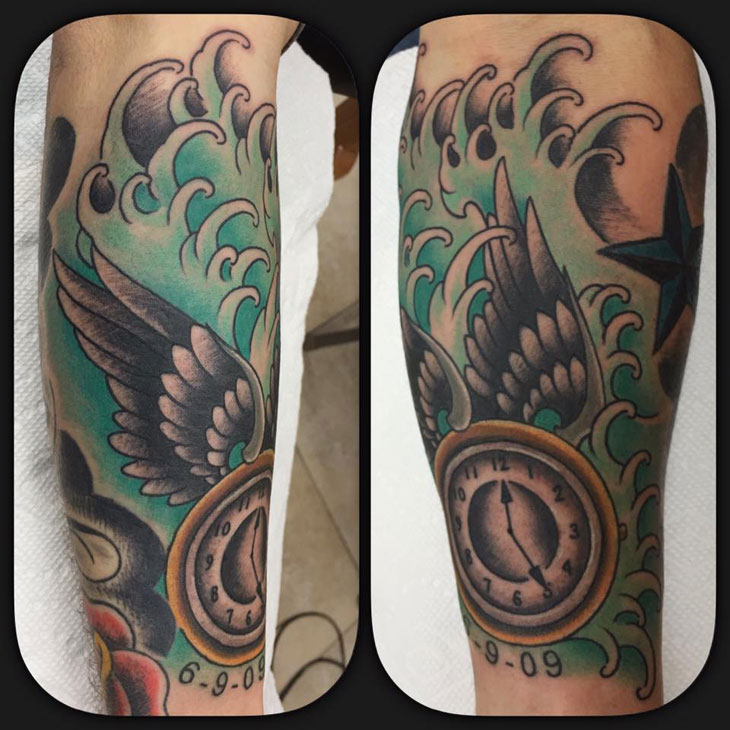 It seems only natural that a travel tattoo will follow in our Pinterest news feed too.
If you're considering a tattoo in the Daytona Beach area, it's well worth your time to consult with Chris or one of his talented staff. To see more of their work at Hold Fast, you can follow them on Instagram and Facebook.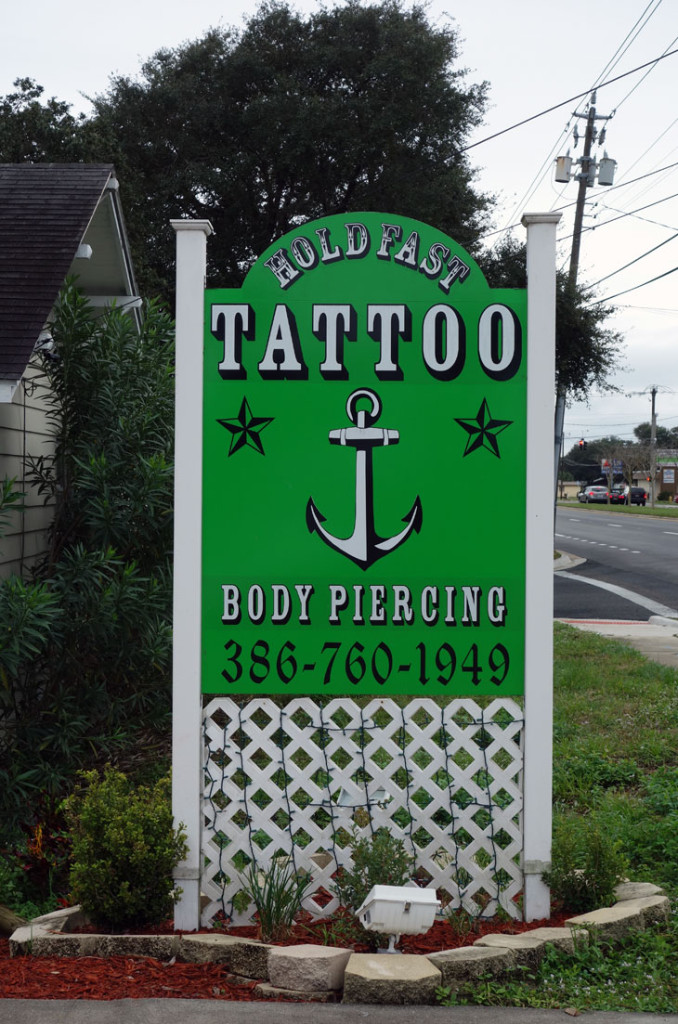 Tell them Sunny sent ya! 😉
What would your travel tattoo be from your bucket list destination? Do you have a fun tattoo experience of your own to share?
If you, or anyone you know, is currently considering a travel tattoo, please share this blog on your social networks so they know what they must do too!