What is the Best London Airport to Choose?
Choosing which London airport for your trip can be complicated if you aren't familiar with their differences and locations. After living in London for 6 years, I have had the chance to explore and learn about what makes one better than the other. If there was an easy answer for everyone, you probably wouldn't be reading this! However, with the information below you will be able to make a decision on what is the best London airport for you.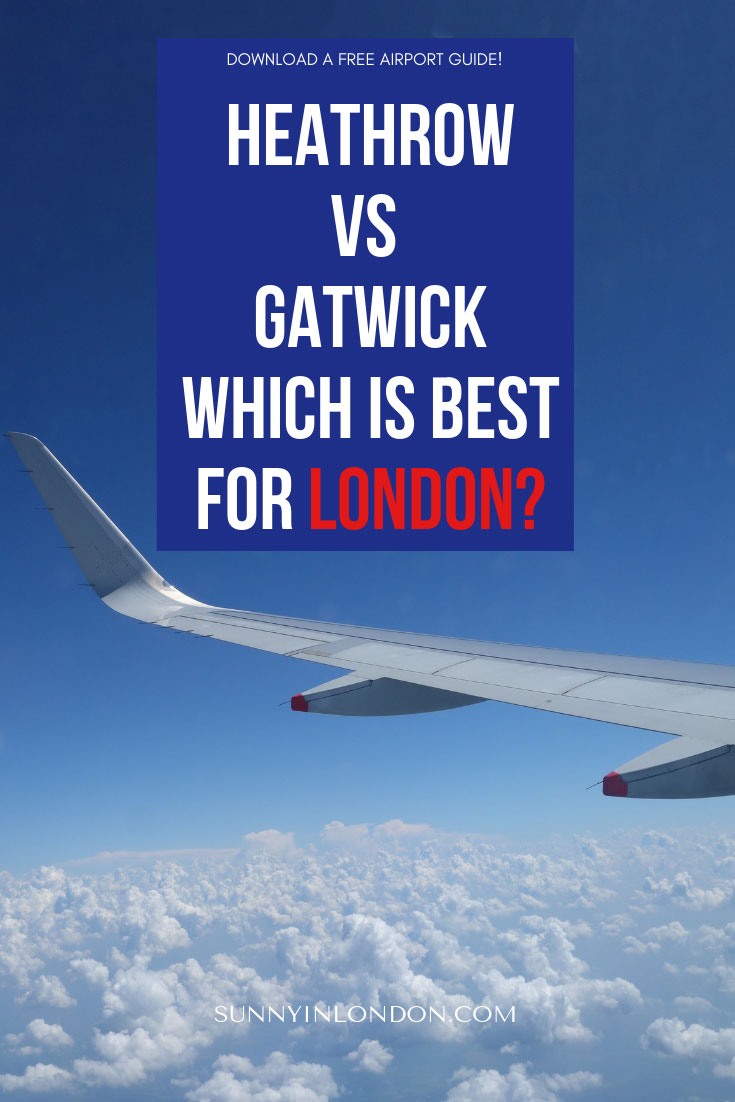 The array of choices you have for airports near London can be confusing. To judge by name, you would find 6 options identified as a London airport. From largest to smallest they are: Heathrow Airport (LHR), Gatwick Airport (LGW), London Stansted Airport (STN), London Luton Airport (LLA), London City Airport (LCY) and London Southend Airport (SEN).
However, bigger isn't always better. For international travel, bigger airports usually mean more time for checking in, going through security, boarding your flight, going through Border Control and waiting in baggage claim.
When deciding what is the best London airport to choose, you need to consider distance because only one airport is really located close to Central London. This area of London is the most popular place for travellers to choose a hotel during a visit. In order of closest distance to greatest, the options are:
London City Airport, 14 km (9 miles)
Heathrow, 26 km (16 miles)
Gatwick, 45 km (28 miles)
Luton, 55km (34 miles)
Stansted, 63 km (39 miles)
Southend, 64 km (40 miles)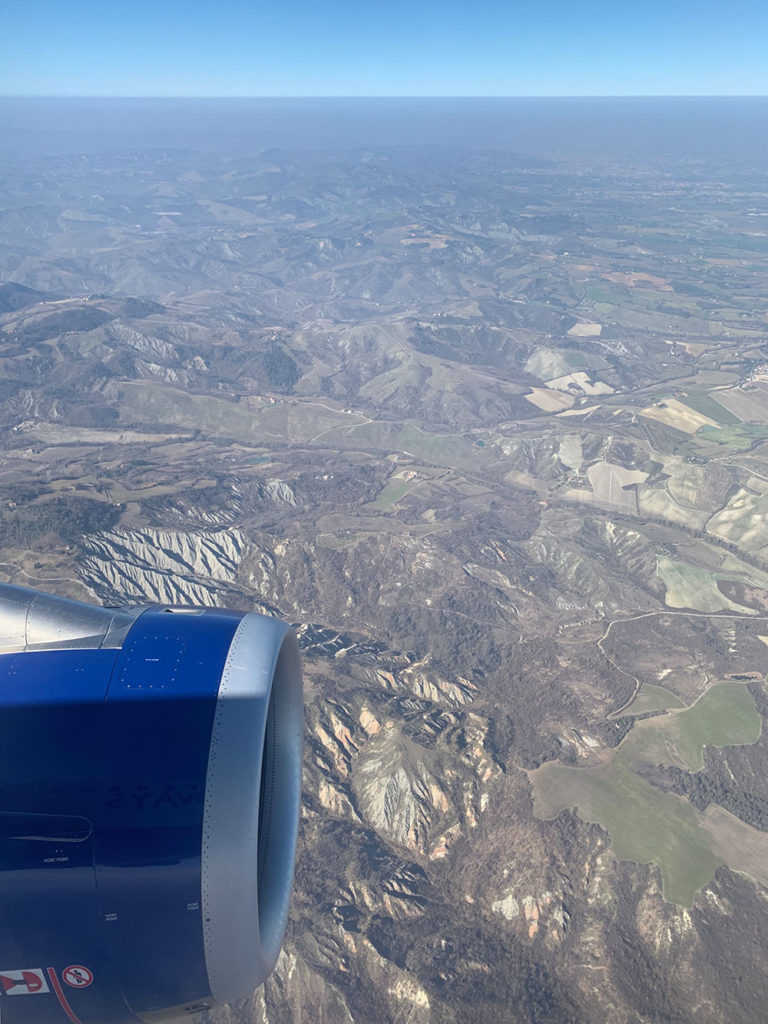 What is the Best London Airport to Choose- Most Popular
Heathrow Airport and Gatwick Airport are the popular options for first time travellers to London. To be honest, they are the two my husband (who has lived his entire life in London) and I choose most. We prefer to pay more for convenience and nearly always book flights on British Airways due to their loyalty programme. I recently cashed in Avios for Business Class tickets to Cyprus, which will be a 4 1/2 hour direct flight for us from Heathrow!
If we book really early flights, we stay at a hotel near the airport, which we book through Expedia. For transportation, we use Heathrow Express, Uber, London Underground or Gatwick Express. Arriving early gives me plenty of time to hit World Duty Free.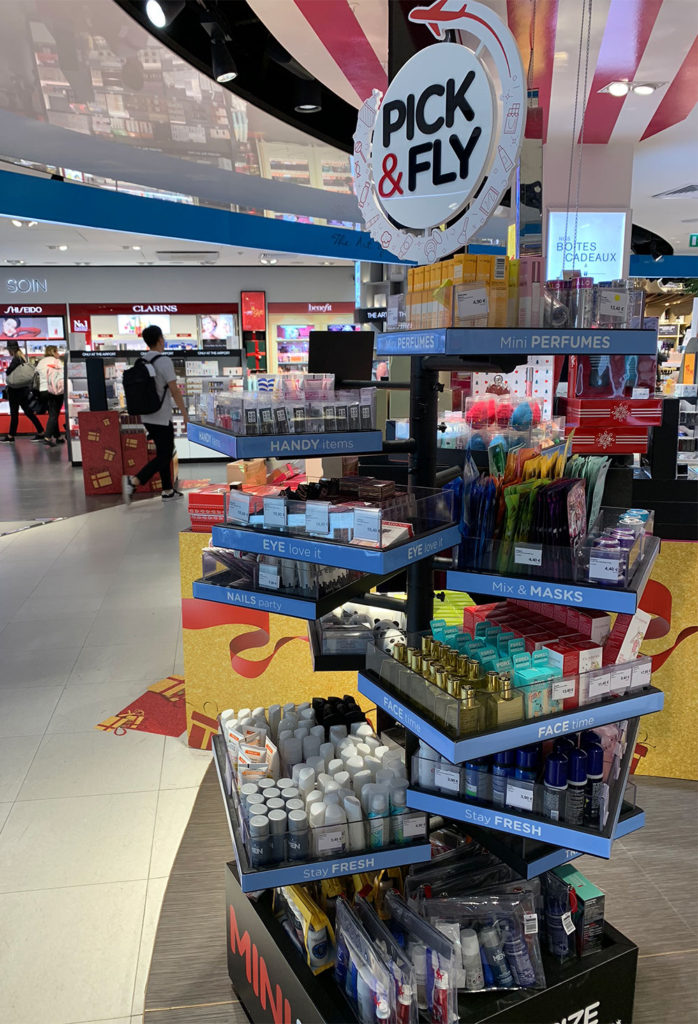 If cheap ticket prices are your top concern, you will likely find the best deals through the other London airports. When I say cheap, I mean like £30 each way or less to European destinations! However, these discount airlines tend to charge to choose a seat, bring a carry on, check in a bag, and basically breath on the plane- in our opinion. The seats also offer very, very little legroom.
If you want to play safe and go with the most popular London airports, watch the 4 minute YouTube video below. I compare transportation options to Central London from Heathrow Airport and Gatwick Airport, assuming flight prices are equal.
You can download my free guide with all the prices and train options I mention in the YouTube video, by subscribing to the weekly email. Immediately you get the 'Local's Pocket Restaurant Guide to London' which is the ultimate free travel accessory for a London trip. It features top recommended restaurants from a local, organised by neighbourhood. With it you can easily find a place to eat when you're on a London street. Downloading the file to your phone means skipping Wi-fi and finding a fab foodie place- fast!
As part of the welcome, you will also receive several other free downloads that will guide you through trip planning (like the airport guide), plus a weekly edition of the hottest happenings in London.
Let's take a look at other options to consider for what is the best London airport to choose. These options would appeal to people travelling between London and other UK or European destinations.
London Stansted Airport
The newest London airport, London Stansted gives access to 200 destinations across Europe, Middle East and Africa. It has one main passenger terminal.
With regard to transportation, Stansted Airport Railway station is in the terminal building. Stansted Express goes to and from Liverpool Street in central London every 15 minutes when trains are running. If you book tickets online in advance and you can pay from £9.45 one way between London Liverpool Street and Stansted Airport. This offer is only online and allows you a fully flexible ticket. You can travel on any train on the outbound date you book and can return anytime within a month. This option is available up to 6 months in advance. Keep in mind there is limited availability, so you would want to book early.
The journey usually takes roughly 45-53 minutes. The busiest routes from Stansted Airport are: Dublin, Edinburgh, Belfast International, Rome-Ciampino and Malaga. The most popular airlines are:
Austrian Airlines
Pegasus Airlines
Ryanair
Scandinavian Airlines
TUI Airways
London Luton Airport
Luton is 28 miles north of Central London. It is the 5th busiest airport in the UK and has 1 terminal and a single runway. Luton Airport is the base and head office location for easyjet. Most of its routes are through Europe. Generally, you would fly on the airlines below at really great ticket prices:
Ryanair
TUI Airways
Vueling
The fastest train between St Pancras station in Central London and Luton Airport Parkway railway station takes 22 minutes, but they average 40 minutes. There is a 10-minute shuttle bus between the railway station and the airport terminal. You can check National Rail for details, but a Super Off-Peak ticket Single is £13.10.
London City Airport
This airport opened officially in 1987 and is quite small compared to other London airports. It has a single, two story passenger terminal building. They claim you can get 'From front door to gate in 30 minutes'.
The British Airways business (Club World) London City Service claims to be the smartest way to reach New York City. The exclusively business-class service is the closest a commercial flight gets to a private jet. You are also able to clear immigration en-route so you can skip the queues at JFK.
If you read through the comments on the YouTube video, you'll learn that that landing at London City Airport is a nail-biter. The airport is busiest during winter months. And, the most popular destinations are: Zurich, Geneva and Milan for winter sports fans. Airlines flying in and out of London City Airport are:
Alitalia
British Airways
LOT Polish Airlines
Luxair
TAP Air Portugal
The most popular transportation option (and the cheapest) would be Docklands Light Railway. You can use an Oyster card on it, and easily connect to the London Underground and London Overground. There are currently no plans for a station to London City Airport when the Elizabeth Line opens, but it will come very close.
London Southend Airport
As the furthest airport, you would choose this one if you plan a holiday on the east coast of England and are renting a car. However, as of 10th June 2019, Greater Anglia began running an extra service to London's Liverpool Station. The airport has up to five services an hour during peak times and can get you to the City in under an hour.
You can purchase tickets at the station from the ticket office and ticket vending machines. Off-peak single fares start at £16.70 to Liverpool street. They give discounts for railcards, travelcards and groups.
What is the Best London Airport to Choose? Final Thoughts
I wish it was one simple answer for everyone. If you are travelling solo to London on business and plan to be mostly in the City or Canary Wharf area, then London City Airport is the best for you. A family on holiday might consider Heathrow Airport and then an Uber in to Central London to a hotel. A budget traveller with some extra time would also consider Heathrow Airport, but then use an Oyster card and jump on the London Underground. A couple seeking an easy route with train travel to the heart of London and then a cab to a hotel would likely pick Gatwick Airport.
For those who have visited London or live in London, what is the best airport to choose for your circumstances? Do you prefer one consistently over another? Does an airline loyalty programme make a big difference? Is it time, budget and/or convenience?