Bar and Block London Restaurant Review- King's Cross
Mr Sunny and I eagerly anticipated the new menu items at Bar and Block London Steakhouse, since it is somewhere we have never been together. Specifically, I could not wait to try the Deconstructed Beef Wellington. The dish is one of my favourites, and this one certainly made me curious.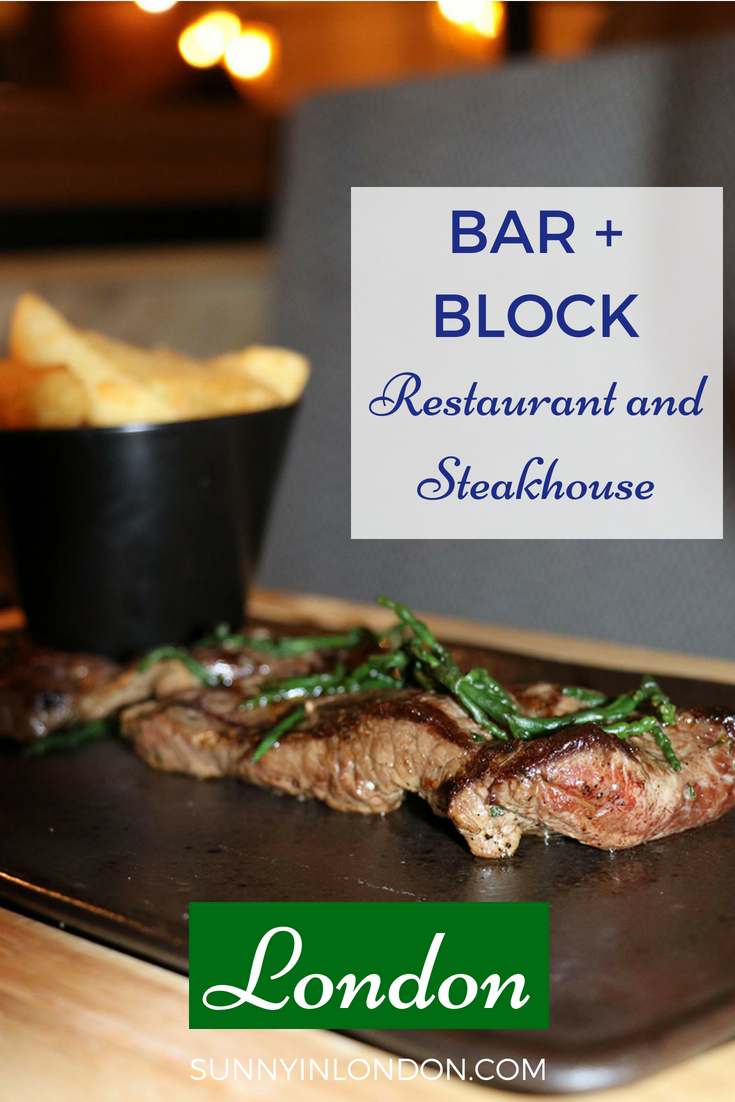 Bar and Block London: Food
The menu in general is reasonable. Starters range from £4.95-£6.95. It is recommended that two people share three plates between them, so this is exactly what we did. The portion size was perfect. I feel that many times Starters are so overwhelming that it takes away from the ability to enjoy a Main Course.
Together, we shared the Tandoori Chicken Wings Crispy tandoori spiced chicken wings cooked over charcoal and topped coriander, Atlantic Scallops cooked over charcoal in garlic butter and chorizo, topped with samphire, and the Pulled Beef Croquettes filled with pulled beef marinated in a rich port, black treacle and bone marrow sauce, served with lemon & garlic mayo and topped with parsley. The last two are new items and the final one was definitely my favourite!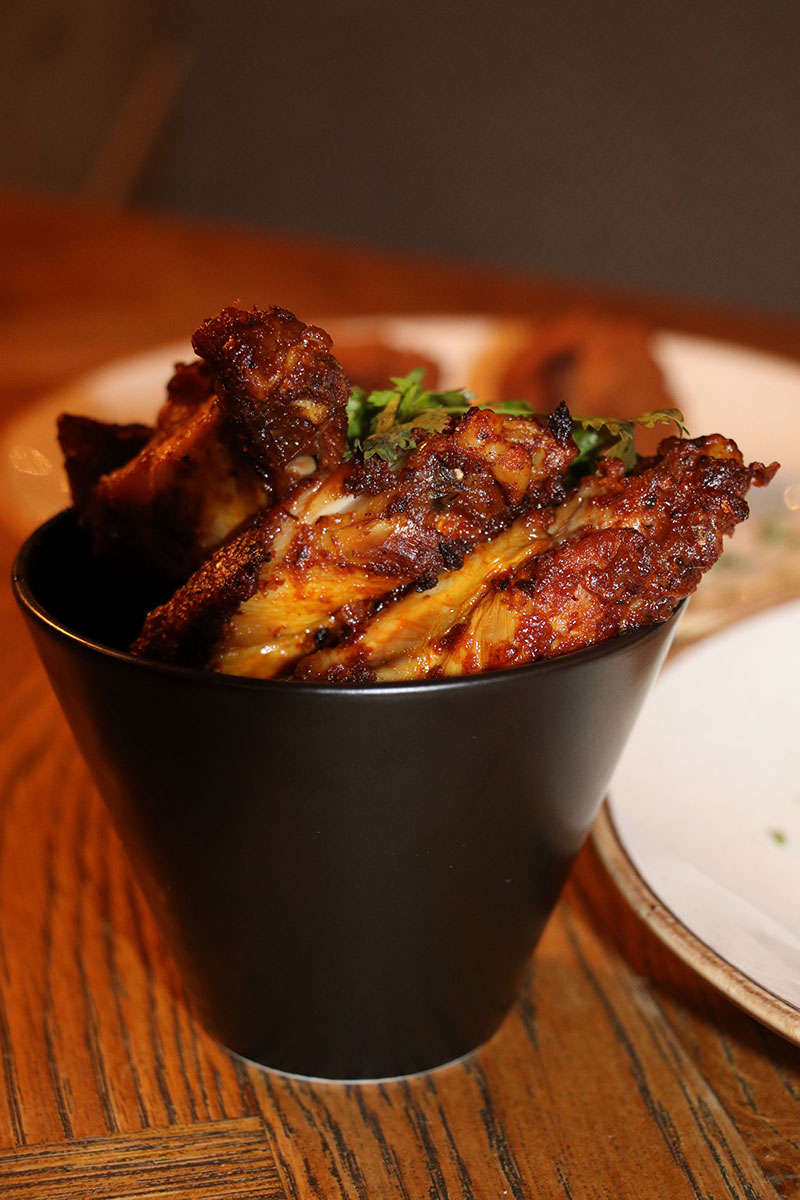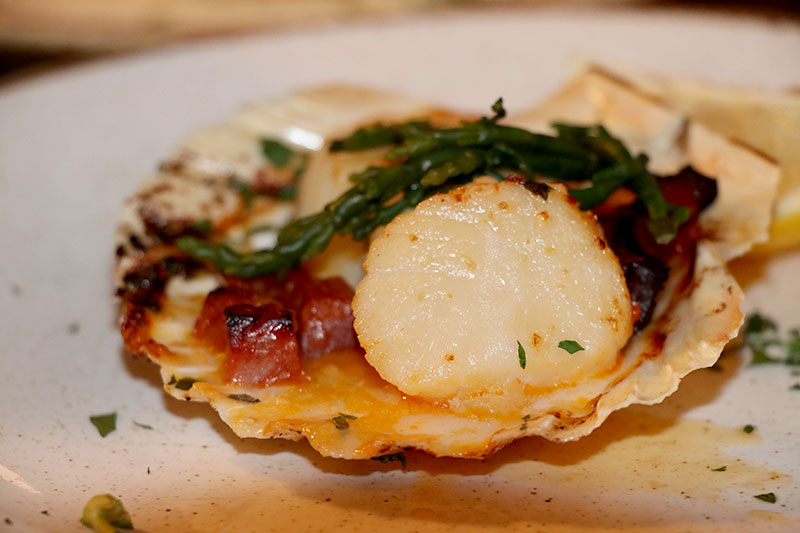 For his Main Course, Mr Sunny had the Spiral Cut Filet 10oz. It's billed as 'a unique dish created by spiral cutting the fillet and marinated it in garlic and parsley for 24 hours for tenderness and flavour.' Mr Sunny felt it was good, but for £25.50, he had hoped for something a bit more moving.
The Deconstructed Beef Wellington features a 10oz sliced fillet served on layers of puff pastry filled with garlic spinach and creamy truffle flavoured mushrooms, served with a rich Malbec sauce. The beef was divine, but I found the pastry really difficult to cut through and this took away from the overall impact of the dish. It is priced at £28.95.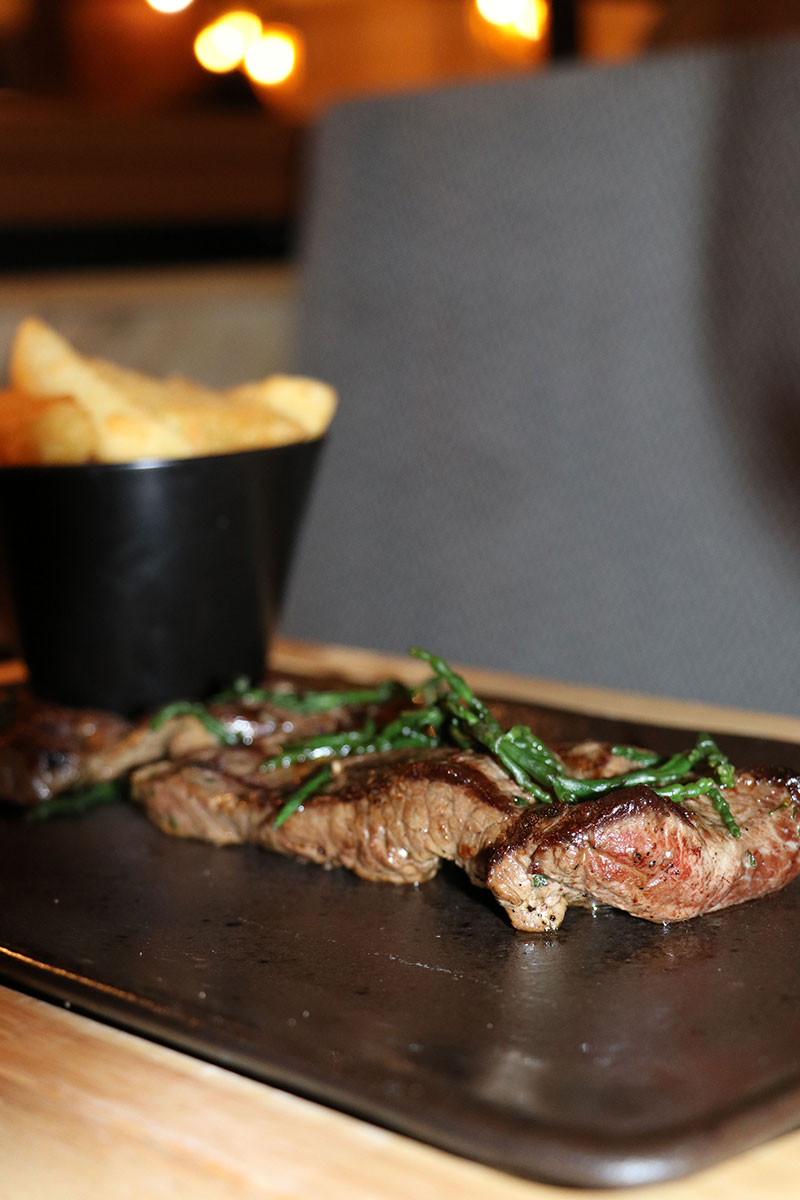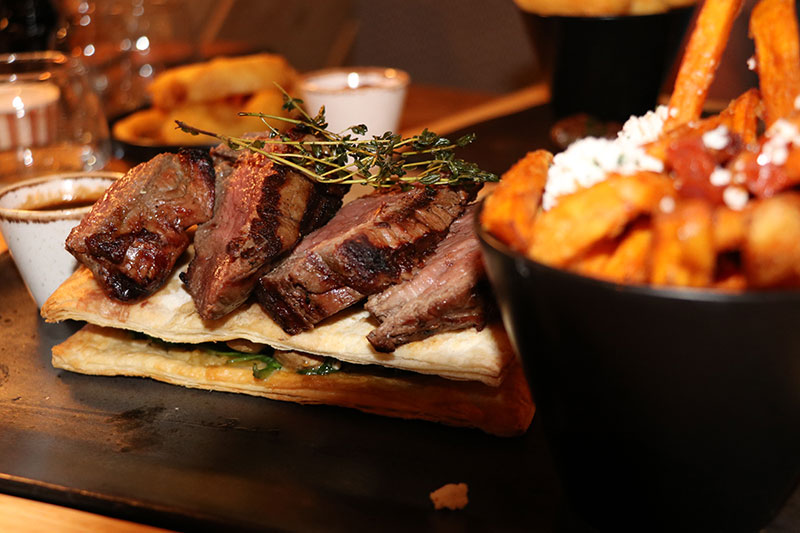 After we finished our Main Courses, our server recommended the Chocolate Churros Sundae which is churros coated in cinnamon sugar, served with vanilla ice cream, salted caramel ice cream, brownie chunks, cream and chocolate toffee sauce. While it wasn't nearly as Instagram worthy as my Candy Floss Martini that began our evening, it sure had a sweet flavour and texture to it. I was a little sorry I had opted to share it with Mr Sunny.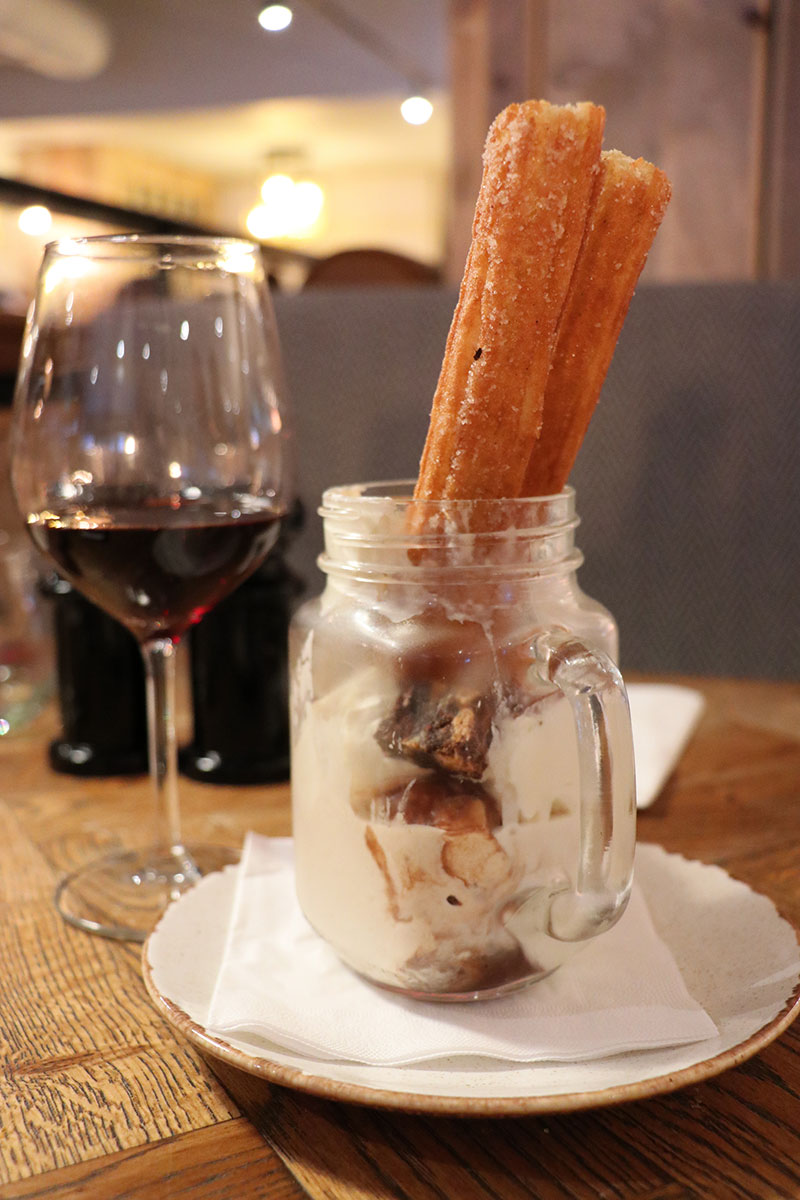 Bar and Block London: Atmosphere
When we arrived to the restaurant it was virtually empty. However, this was at 6pm on a Tuesday evening in this summer's scorching temperatures. Most people seemed to still be at the pubs around the corner enjoying some after work drinks with colleagues. My guess is that they do not know about the Happy Hour drink specials at Bar and Block London Steakhouse.
Through the two hours we spent enjoying our meal, the restaurant gathered a strong crowd and nearly every table was full by the time we departed. It seemed to be a mix of people who work in the King's Cross area, travellers and local Londoners.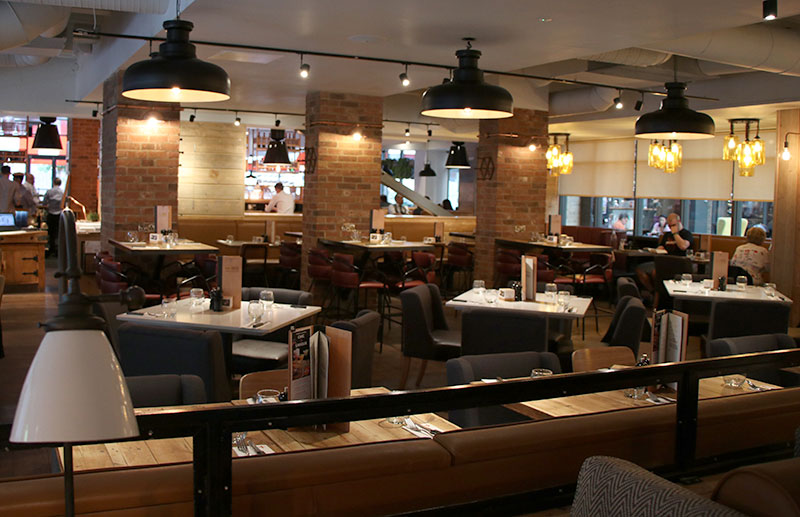 Bar and Block London: Location
The location of the restaurant is perfect for those who are travelling through London via King's Cross and want a nice, juicy steak for dinner. Although, they seem to offer a good brunch menu too.
Another aspect I liked about the restaurant is it offers nice space between tables. Often in big cities restaurants push tables so close together that it takes away from one's ability to enjoy the food because of the feeling of smashing elbows or chairs with the other customers near the table. Bar and Block offers ample space around the restaurant. Further, the open kitchen makes it enjoyable to see the dishes being prepared and served straight from the grill to the plate.
Bar and Block London: Final Thoughts
Our server was excellent and suggested a fantastic wine with our food. The location was buzzing on a week night. However, we felt the size of the butcher's block on which they serve the Main Courses actually minimised the look of the food and made it seem a little sparse. This of course was just aesthetic because we struggled to finish all of our food. I would be very interested in returning to try their brunch specials.  And certainly the Fizz Friday, at which they offer a bottle of Prosecco for £18 sounds like a great deal!
For those who follow me on Instagram, you saw the Boomerang of this cocktail below coming together on my Instastories. It certainly is a fun way to start an evening and dazzle your followers on social media at the same time!