What are the hidden gems of Soho? My first flat in London was off Tottenham Court Road, which ends at the north east border of this lively neighbourhood. This proximity to the area allowed me to learn all the popular and secret things to do in Soho. If you love theatre, food, shopping and nightlife, then Soho would be a hotspot for you. Plus, there are tons of hotels near Soho for those who are visiting London and want things to be easy.
Let's start with the areas defining Soho, London.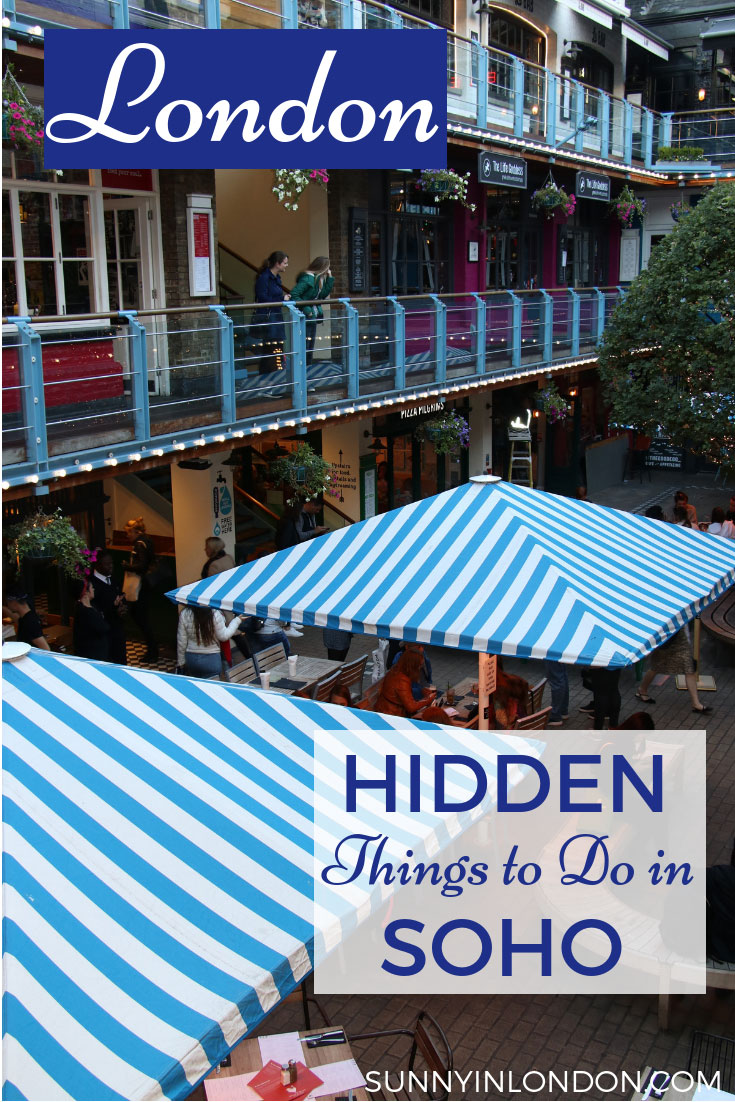 Secret Things to Do in Soho for Harry Potter Fans
Cambridge Circus is the southern boundary for Soho. It doesn't take a wizard to discover the most popular thing to do in this location of London. Since its opening, Harry Potter and the Cursed Child has been one of the toughest tickets to score in town. You might think it's actually easier to gain entrance to Platform 9 3/4 at King's Cross Station. However, a secret tip about this enormously popular show is that every Friday they offer the 'Friday Forty' on the show's website. During this limited time, 40 deeply discounted tickets for the following week's shows are offered to the lucky individuals chosen at random from the virtual queue.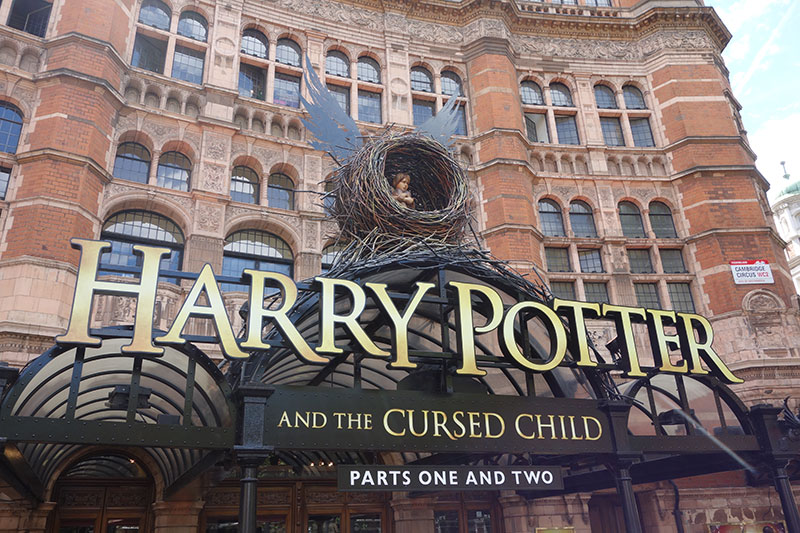 If that wets your fancy, then you probably want to investigate the magical Potions Class at Cutter and Squidge. In the Spring of 2018, this bakery launched one of the hottest afternoon tea experiences in London. It's called the 'Potions Class at the Cutter & Squidge Secret School of Wizarding Alchemy. While it isn't technically a 'Harry Potter' afternoon tea, it is the closest experience you will get in London to feeling like a Hogwarts student. You can read more about it in Potions Class review.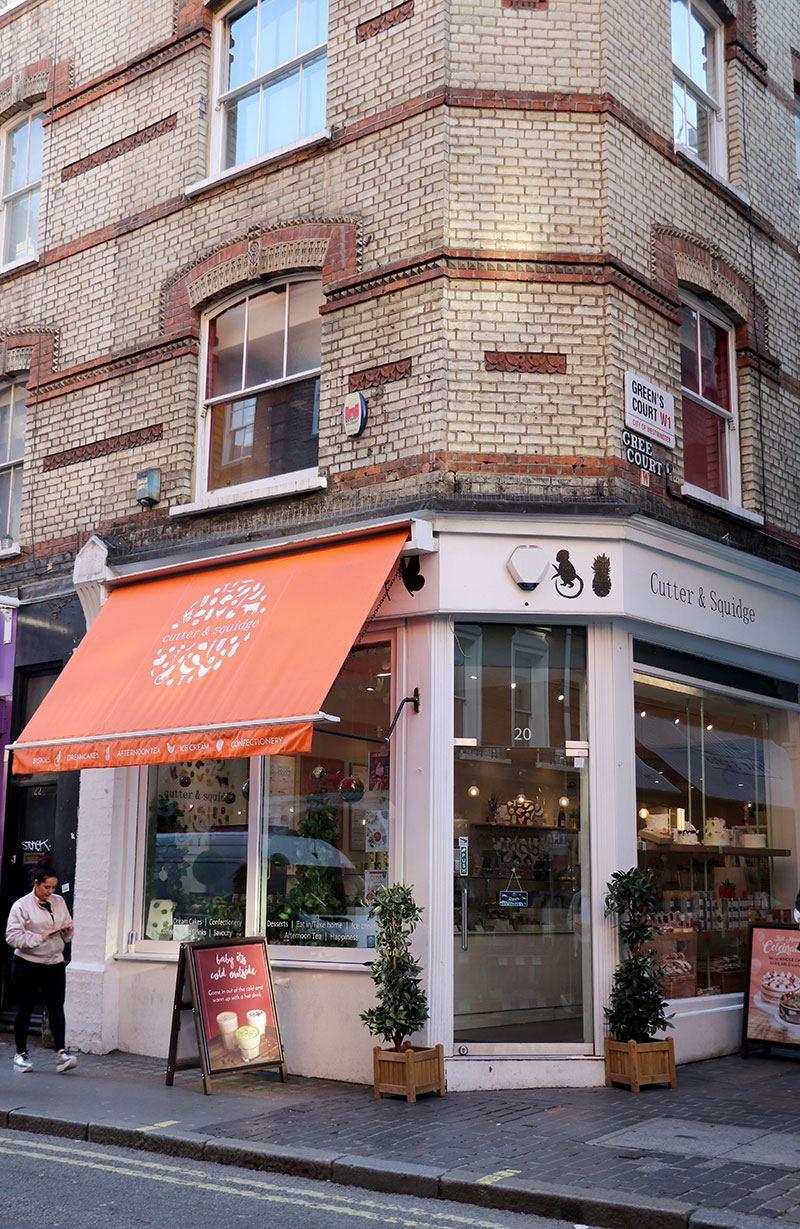 Secret Things to Do in Soho for Shopaholics
Known for its flagship stores like Hamleys and now Kate Spade, Regent Street is the western border for Soho. The neighborhood's northern border is Oxford Street. When I want to find familiar things fast, I exit the Underground at Piccadilly Circus or Oxford Circus. Both stops position you well for a sprint to department stores like Selfridges, Liberty and John Lewis. You can find flagship stores like Apple, Kate Spade and Hamleys among the many other familiar names on Regent Street.
However, I never make a trip there without making sure to peek through Carnaby Street, especially at Christmas. If you are here during the holidays, the Carnaby Street lights are always the best. That's a secret most people visiting London don't know.
The theme changes every year and it's always a treat to see what spectacular ideas are above. Below is a photo from the 2017 carnival theme with tropical vibes.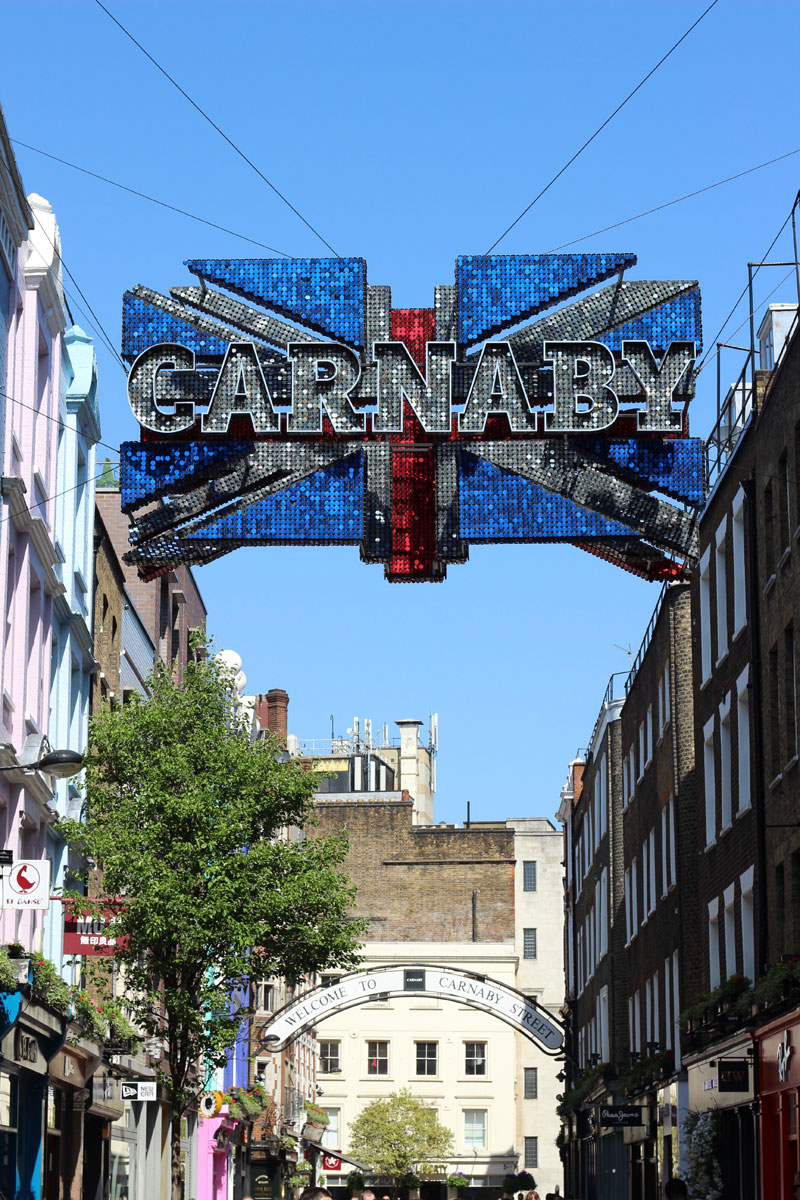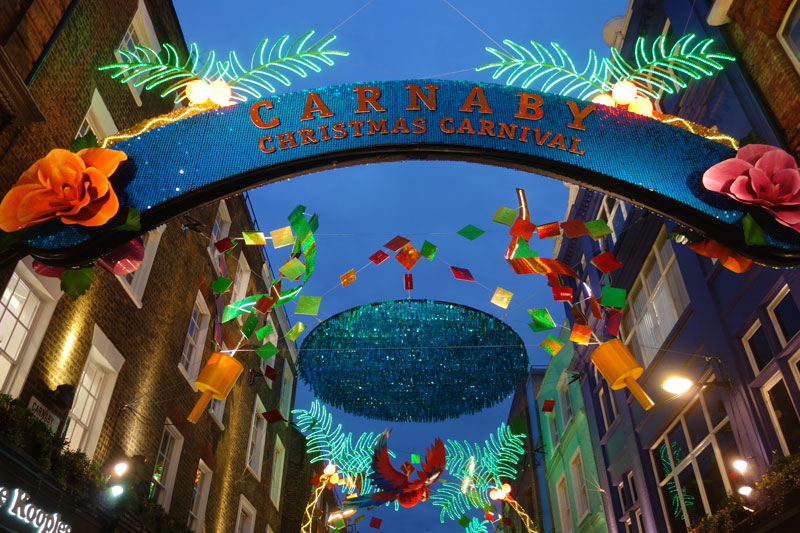 As a Florida girl living as an American expat in London, I am sure you can see why this was one of my favourite experiences at Christmas last year!
Another sneaky tip is that you can visit the Carnaby Street website to sign up for invitations to their secret shopping parties. You will receive discounts to many of the Carnaby Street shops and restaurants on a designated evening.
What kind of edgy, different things will you see? Take a look at a few shoes from the Irregular Choice flagship store on Carnaby Street.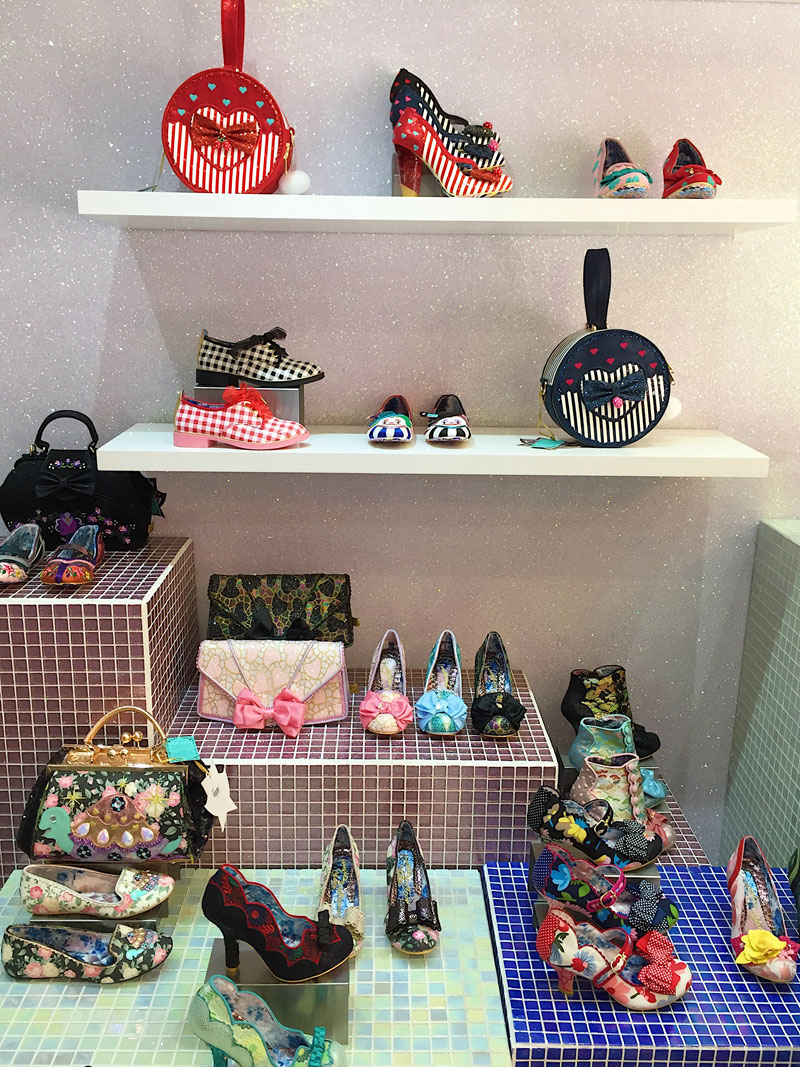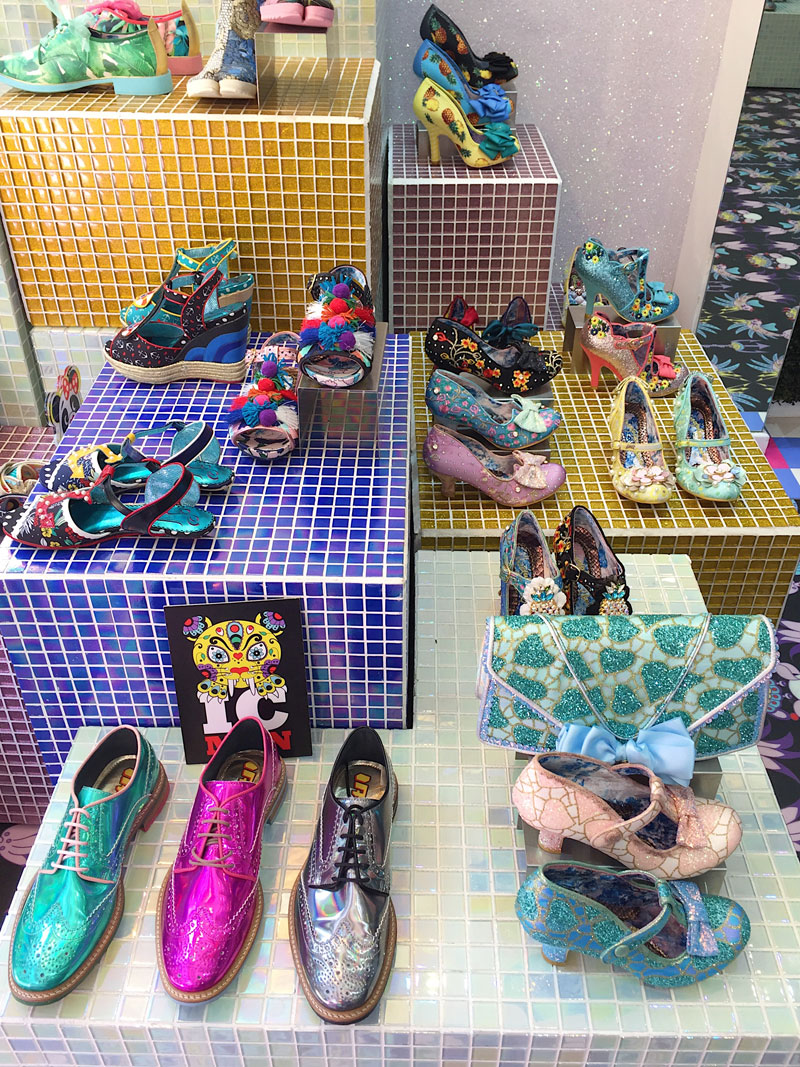 Secret Things to Do in Soho for Foodies
I have made it a rule to never walk on Wardour Street in Soho in the early afternoon if I haven't had a big breakfast. It's the street I recommend to every traveller to London because it is lined with restaurants representing countless cuisines. However, if you are not confident in just choosing one to walk in and give it a go, then you might want to have a guide take you around the area instead.
I spent a fantastic evening once on the Eating London Twilight Soho Food Tour, an activity that people might not know exists in London. On it you will learn about Soho's history as an entertainment and fashion zone, as well as some of its darker aspects from years ago. One not so obvious stop to an average passersby is the Opium Cocktail and Dim Sum Parlour in Chinatown. If you want to transport back to 1920's Shanghai, you will need to do some searching on your own for this secret spot. It's on Gerrard Street, and if you can find the Jade Door when the hinges are open, then find your way up the red stairs, you will hit this oriental themed cocktail bar and Dim Sum Parlour.
In the mood for Mexican food? La Bodega Negra has a shady side that confuses people nearly every time they try to find it. If you search for the location on Google Maps, you might find yourself standing in front of what appears to be a sex shop! But that's just a sneaky facade to the entrance. Once you make your way to the basement, you will find a brilliant (albeit dark and full of candlelight) Mexican restaurant.
Finally, most foodie fans are all about the gram. Instagram, that is! For a fun night you can show off to your followers, you will want to book a table at Dirty Bones on 14 Denman Street and ask for the Instagram kit. What? You didn't know they had this? That's right, the restaurant offers diners equipment to capture their delicious food and in the best light possible. Take a look at the battery charger and light we had at our table…
You'll have to stay tuned for my review of the experience to see the amazing pictures I captured of their gorgeous Mac Daddy burger!
Things to Do in London in Soho: Final Thoughts
Sunny friends, please leave your ideas for fun things to do in Soho that people might not know below. And if you have any questions about great foodie spots or other things to do in term of attractions events and places to stay in London, ask me too!
The Sunny News YouTube channel shares even more advice for things to do and what you'll need to know about visiting London. This includes advice for how to tip when in London, how to spot Americans in London, and exchanging money tips. The blog also has a Guide for Americans Visiting London which is a collection of the top experiences I recommend. You'll definitely want to bookmark it and visit the Pinterest boards created to help trip planning too.
The spending money was gifted by Hotels.com but all views are my own.