In the midst of all the Soho fun in London, is the Dean Street Townhouse. It's a 39 bedroom hotel which features an all day dining room. Recently, I met up with two bloggers you often see on Sunny in London. That's Mina from King's Road Rocks and Angie from Silverspoon London.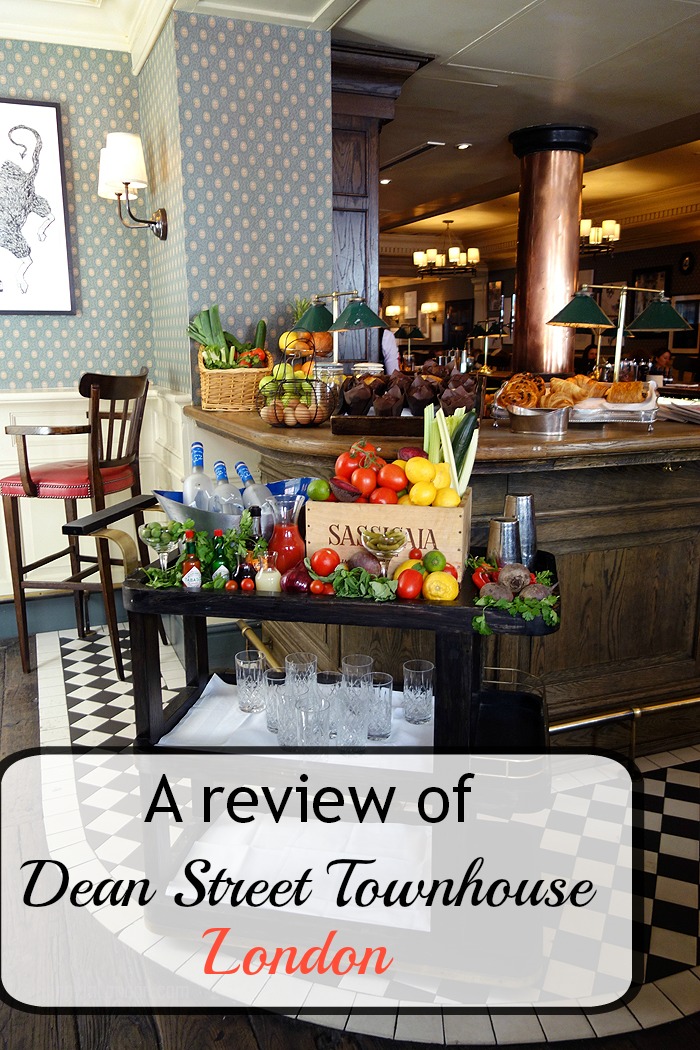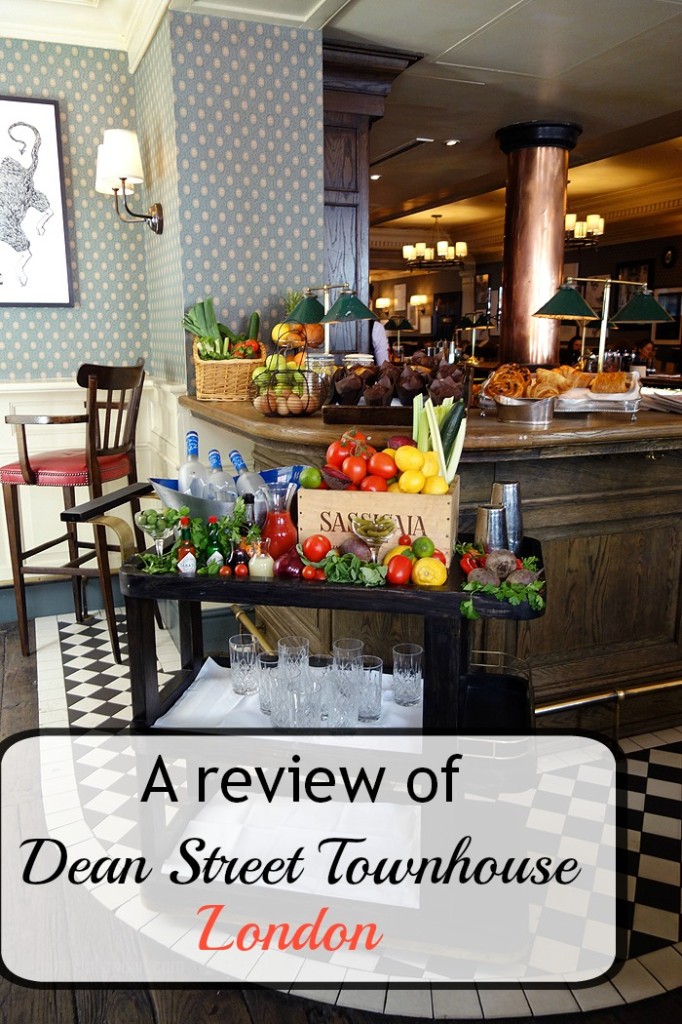 The three of us have not been together since late Spring, so this lunch was extra special. Of course, it also lasted nearly three hours because there was loads for us to share. Weddings, new jobs, baby birthdays, it was non-stop chatter!
I thoroughly enjoyed the food and service at Dean Street Townhouse, aside from enjoying listening to my two blogger buds. They started with champagne cocktails.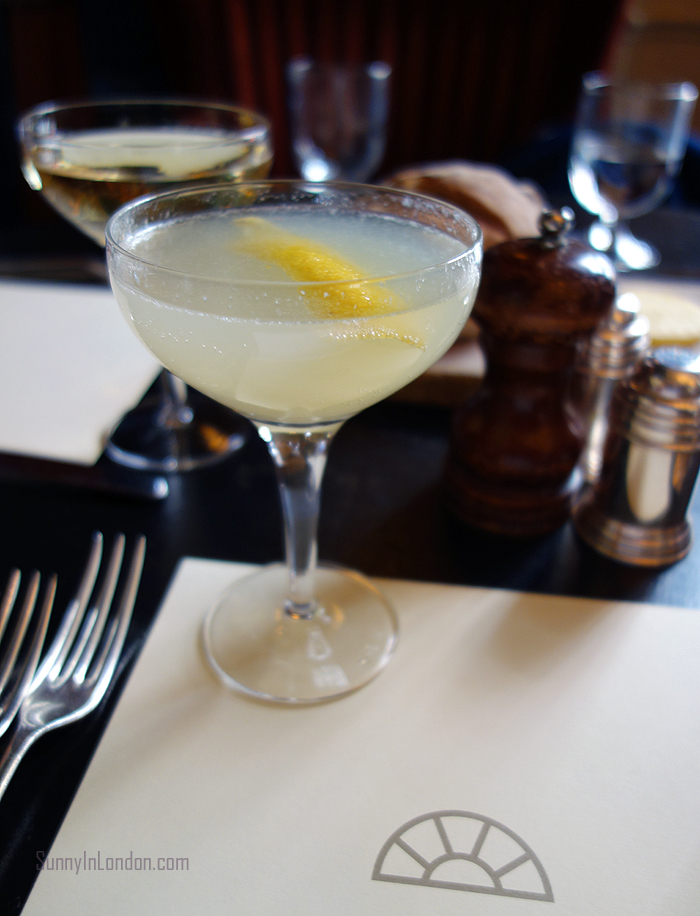 Unfortunately, I couldn't participate in that part of the celebration because I am experiencing some seasonal allergies. My lunch drink was simply a giant pot of English breakfast tea.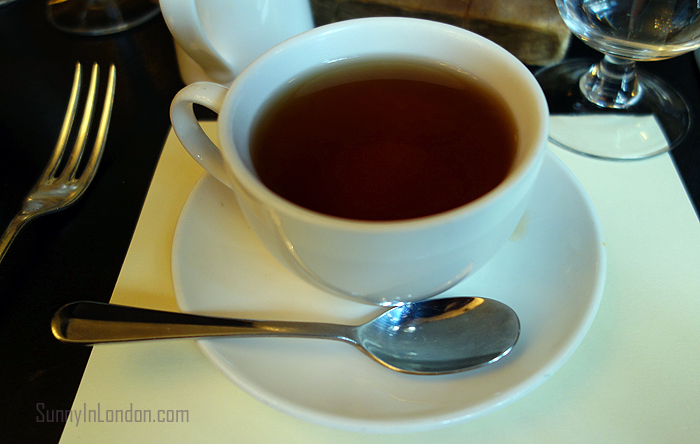 Not too exciting, eh?
A freshly baked bread and ginormous sunny slab of butter arrived as our centerpiece to tempt us as we chose our food items from the menu.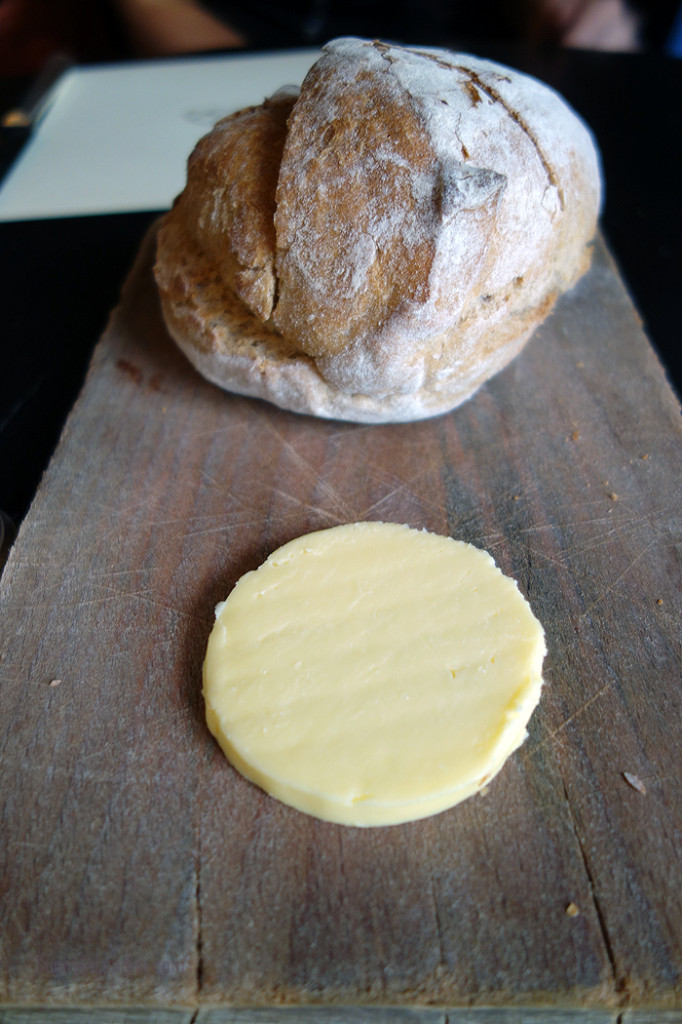 Although it looked really fabulous, I didn't actually try any.
All three of the Starters we picked were scrumptious! Angie stayed healthy with the Home-cured Salmon, Pickled Cucumber.

Mina selected the Girolles on Toast, Duck Egg.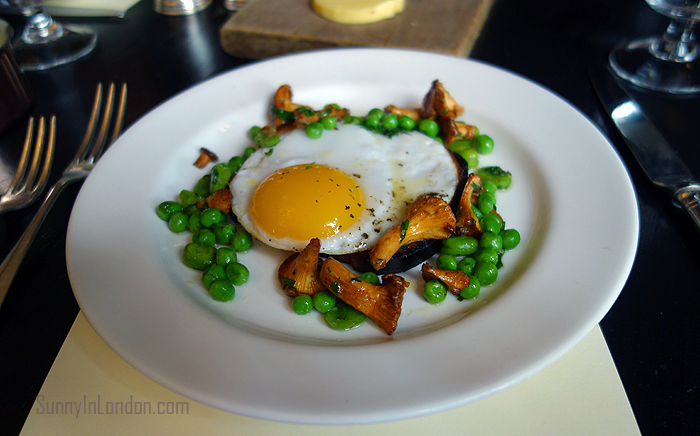 And, I picked the Twice-baked Smoked Haddock Souffle, which I really loved.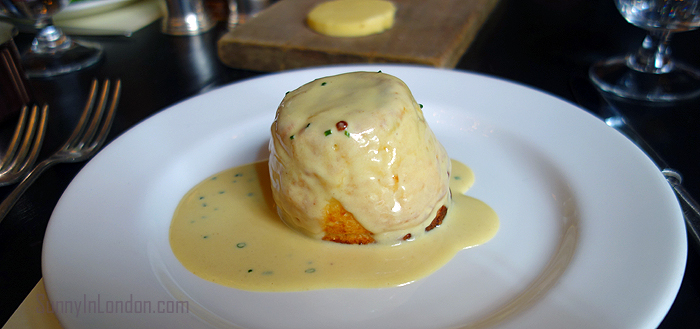 The flavours blended together perfectly. It wasn't too rich, and the consistency was beautiful.
Next, we each ordered a Main. I experienced a bit of turmoil because I was very tempted by the afternoon tea. However, I decided to be healthy and chose the Chicken, Bacon, Avocado Salad.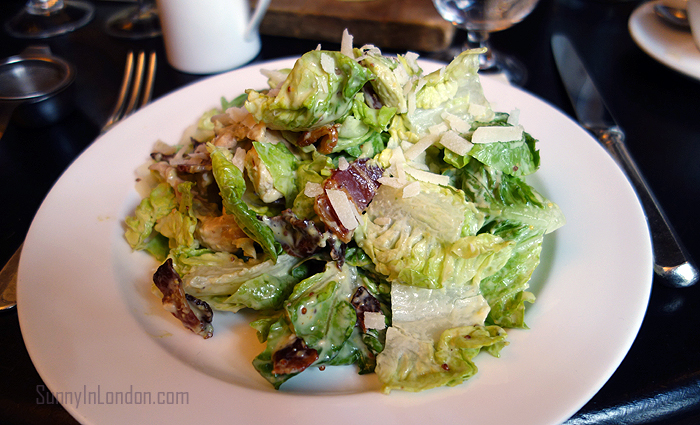 I don't know that it turned out being too healthy, but it sure was delicious.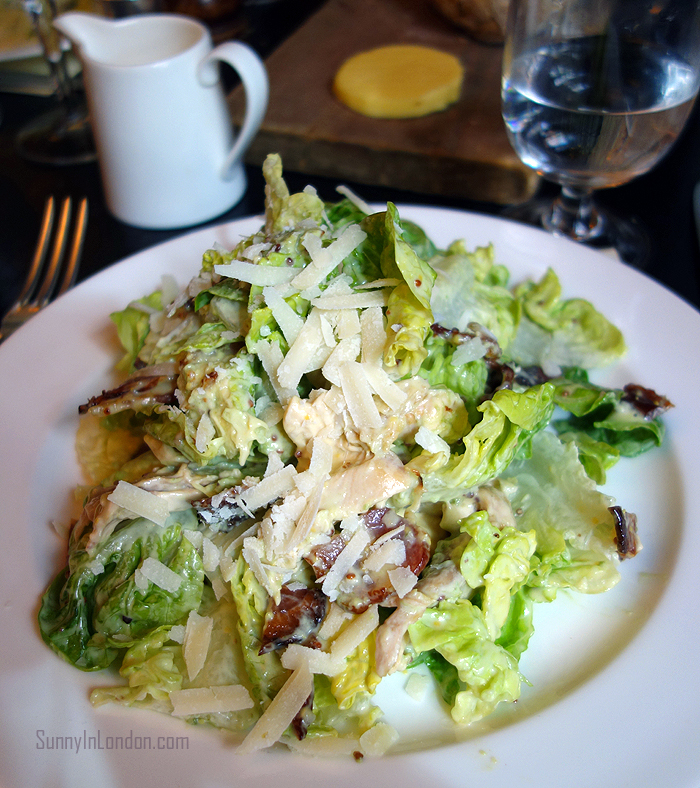 The only hesitation I would have about ordering it again was every so often I had a big bite of rock salt. I'm not sure why that is a food trend right now, but if I ordered again, I'd pass on the salt.
Also ordering a salad, Mina enjoyed her Dorset Crabs, Prawns and Fennel.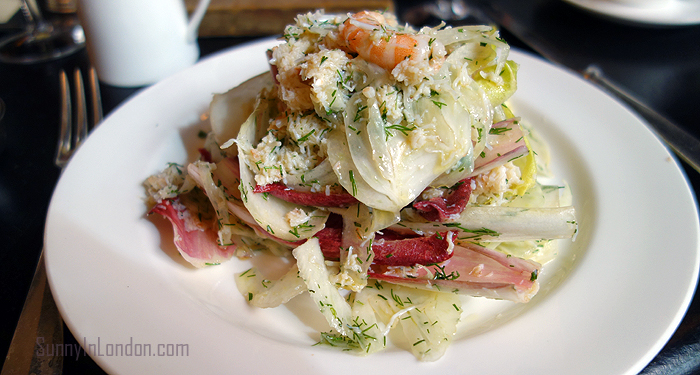 Finally, Angie ate the Sea Bass, Clams and Fennel.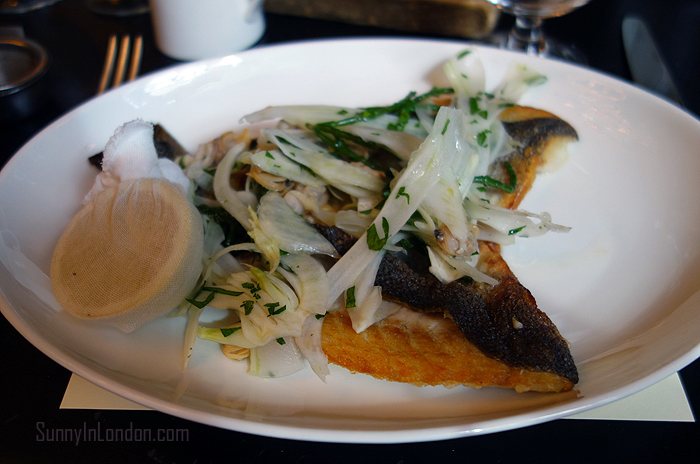 We debated dessert for several minutes, but then opted to just say no. However, a little truffle teaser landed in front of us just as we requested the bill.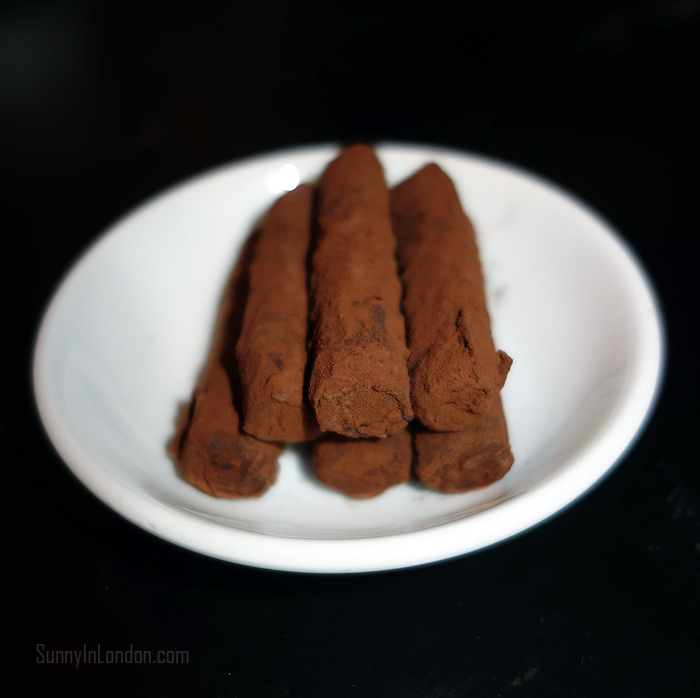 Ohhhhhh yummy! I just love a chocolate truffle, or two, or three. Come to think of it, I may have eaten four 😉
The Dean Street Townhouse dining room offers a menu for breakfast, brunch, a la carte, afternoon tea, theatre, vegetarian and Sunday Roast. The cocktail menu is extensive. Maybe if you just have a few minutes and are in the Soho area of London, you can pop in and try a few? I really would like to visit again to enjoy the afternoon tea. The several that passed me during lunch looked divine!
So, Sunny friends, have you been to the Dean Street Townhouse yet? Have you had their afternoon tea?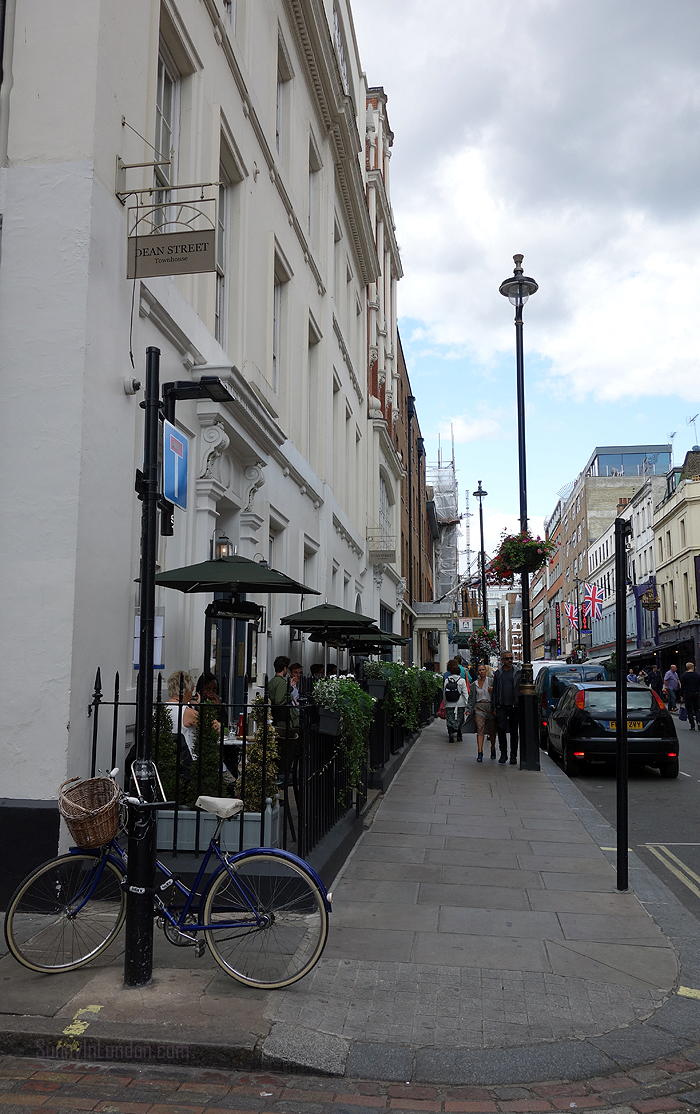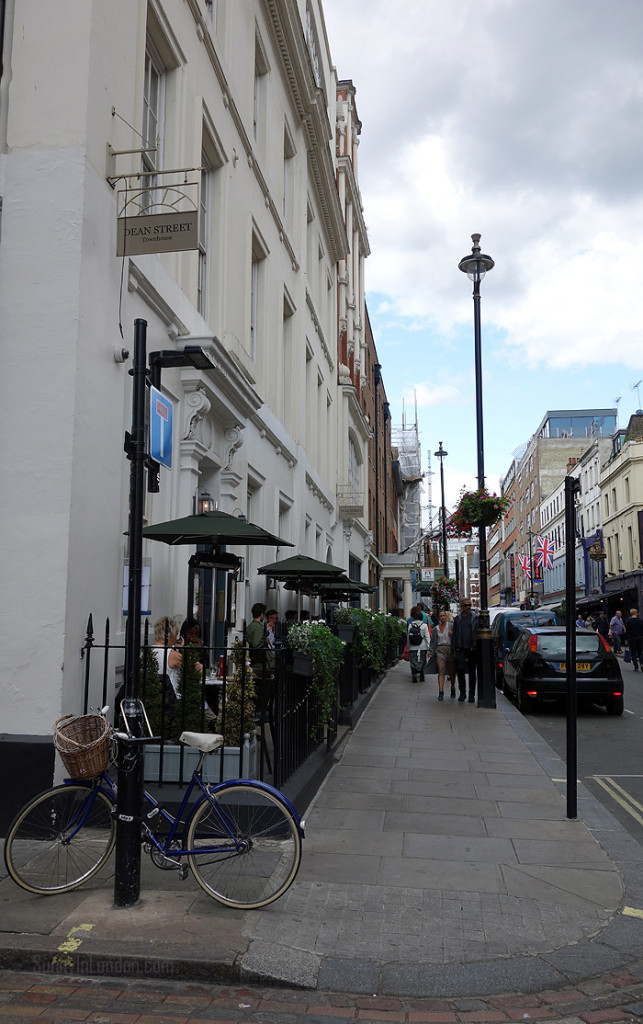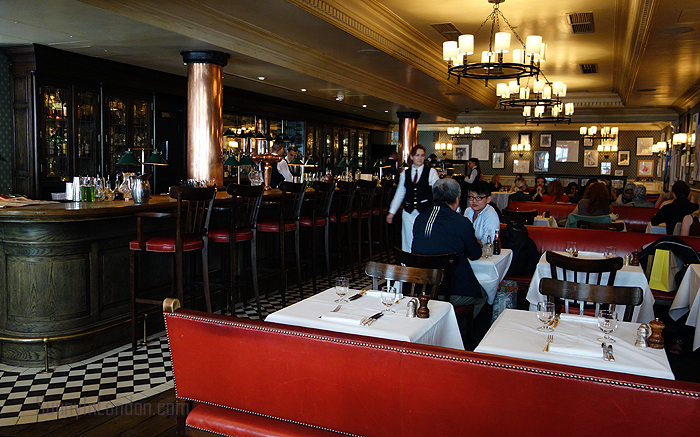 Soho is packed with restaurants. What are your favourites?