What people might not know about the most famous place to shop in London is that Harrods restaurants are fantastic too. While I haven't been to all of them, the ones I have been to have always been exquisite. So, when I was invited to enjoy food at Mango Tree in Harrods, of course Mr. Sunny and I said yes.
Keep in mind, if you are going to eat at one of Harrods restaurants, you should not expect cheap food. Everything about the famous British department store reflects luxury. Dinner at Mango Tree is no different. While Mr. Sunny and I experienced 'sticker shock' when we first sat down to review the menu, we did appreciate the location and took it into consideration.
You may remember that we recently had dinner at Mango Tree in Belgravia. The food was great, but what stood out to me the most from that experience was one of the cocktails. The Mango Tree which is a part of the Harrods restaurants selection doesn't have such an array of cocktails. This certainly didn't affect us, as we ordered our standard red wine and beer to pair with our food.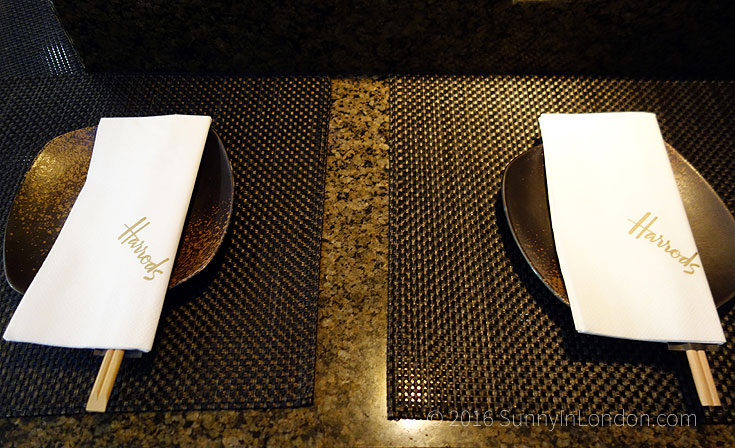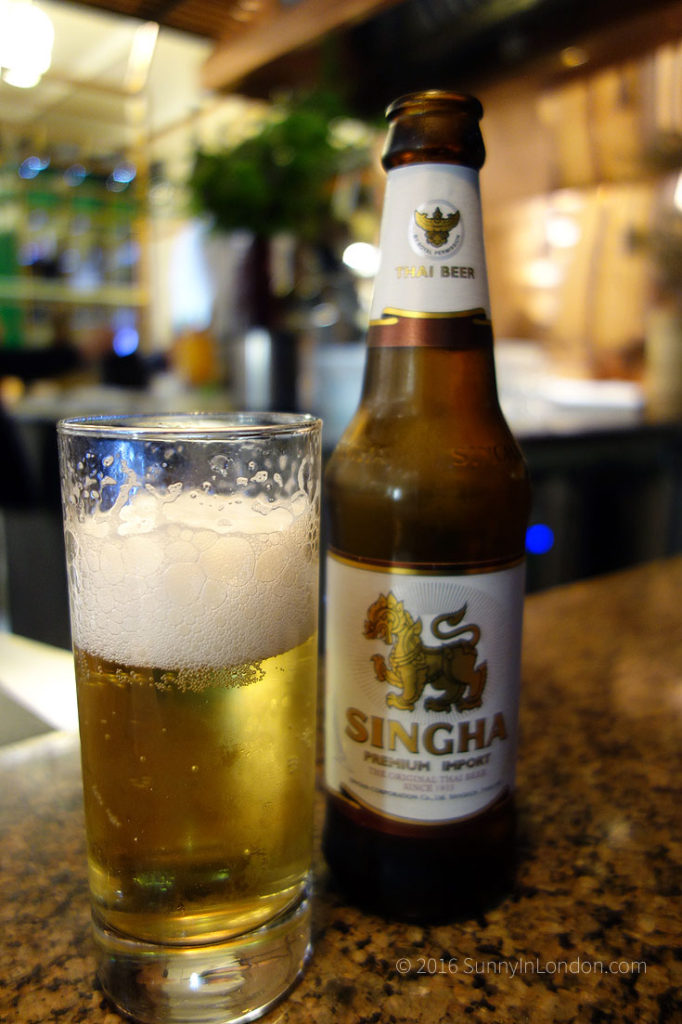 We ordered prawn crackers, and then each of us selected a Starter. I chose the Prawn with White Truffle Oil, and Mr. Sunny picked the Shanghai Pork Siu Long Bao. Both of us sampled a bit of each and felt they were lovely.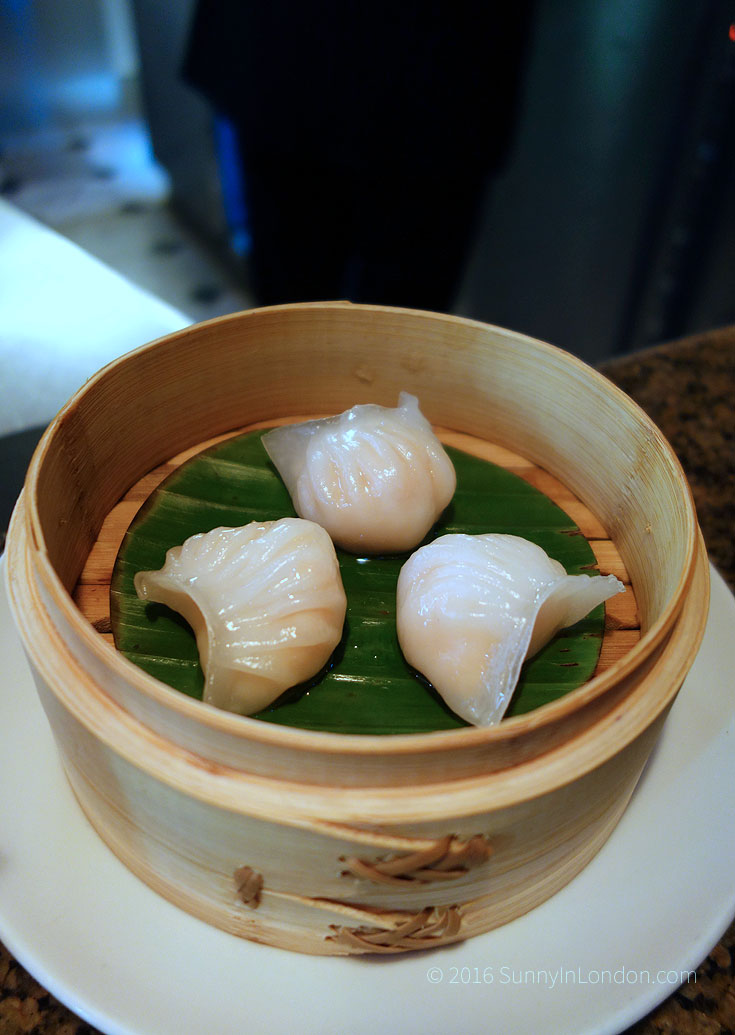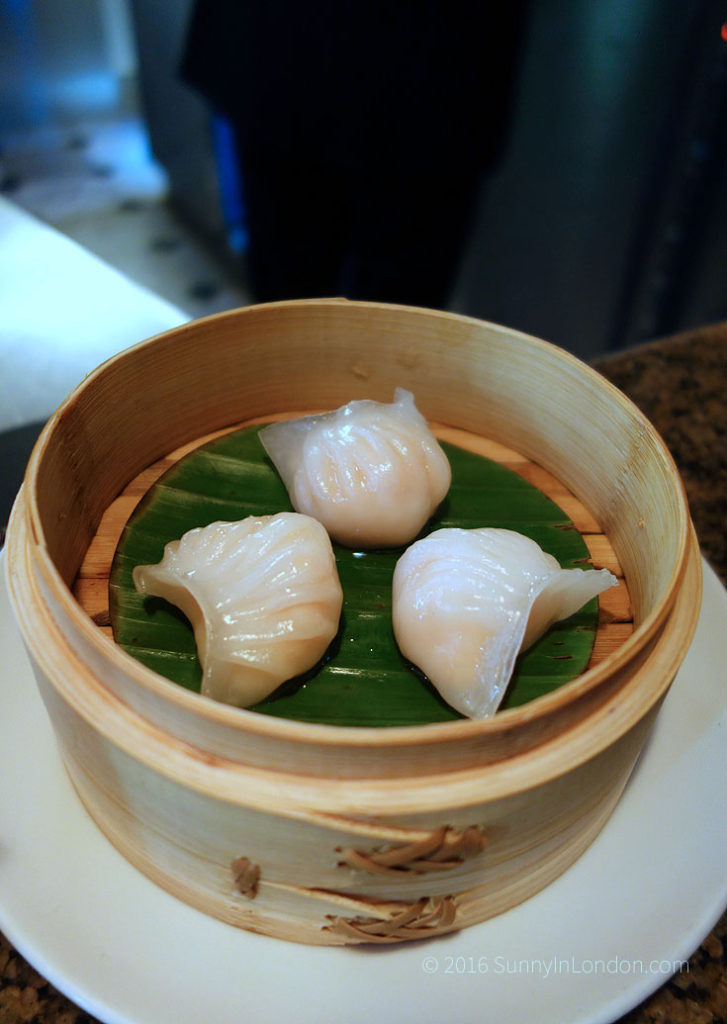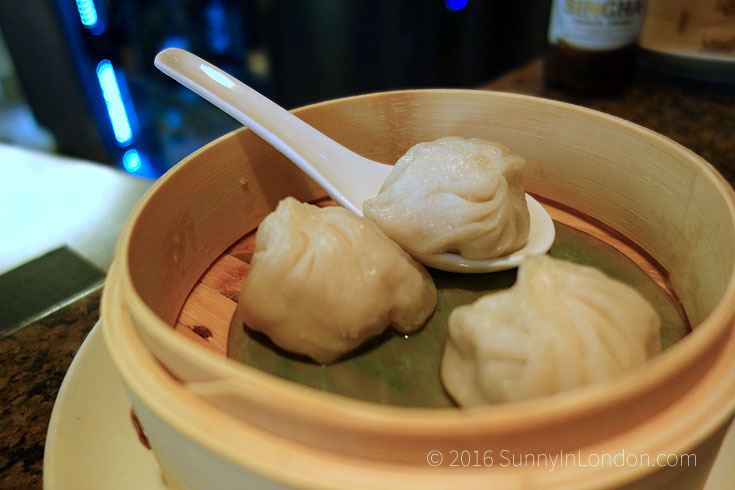 Next, we took some time to enjoy the sights of shoppers surrounding us and observed the crowd of people at Mango Tree restaurant. This Thai food location certainly has fast service because we saw several seats filled and re-filled during our time there. This makes perfect sense. If you're busy shopping or being a tourist in London, you probably want to eat and go quickly.
For my Main course, I had the BBQ Roast Pork and Mr. Sunny ordered the Crispy Spring Chicken.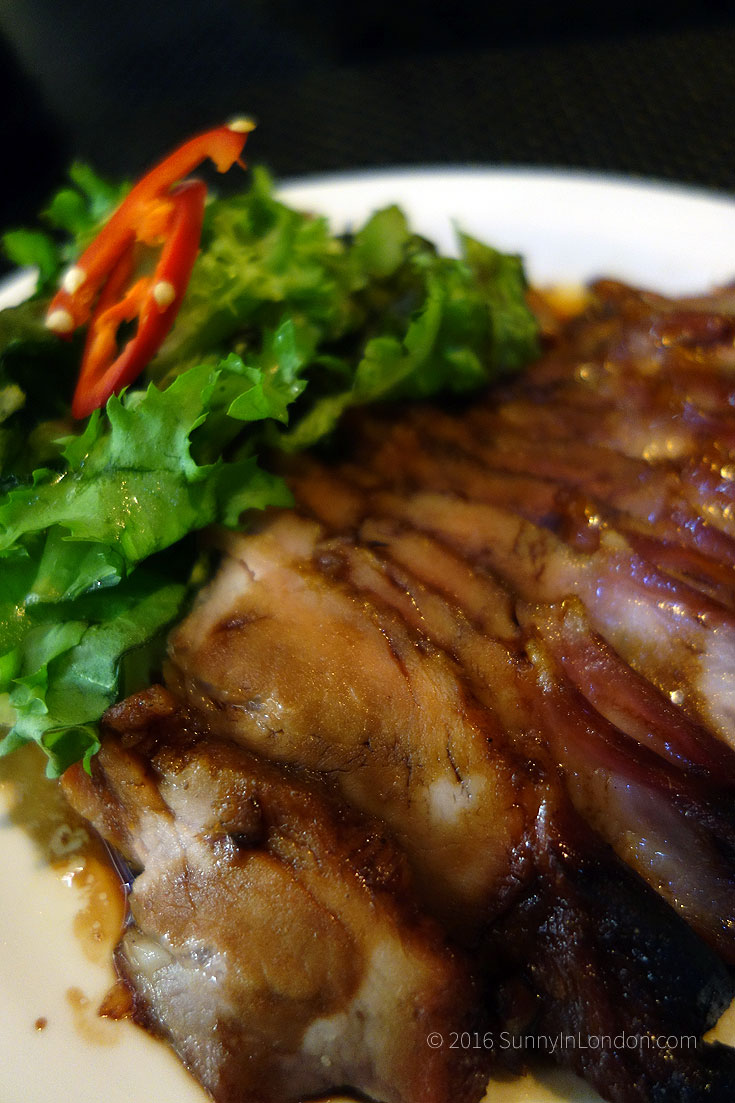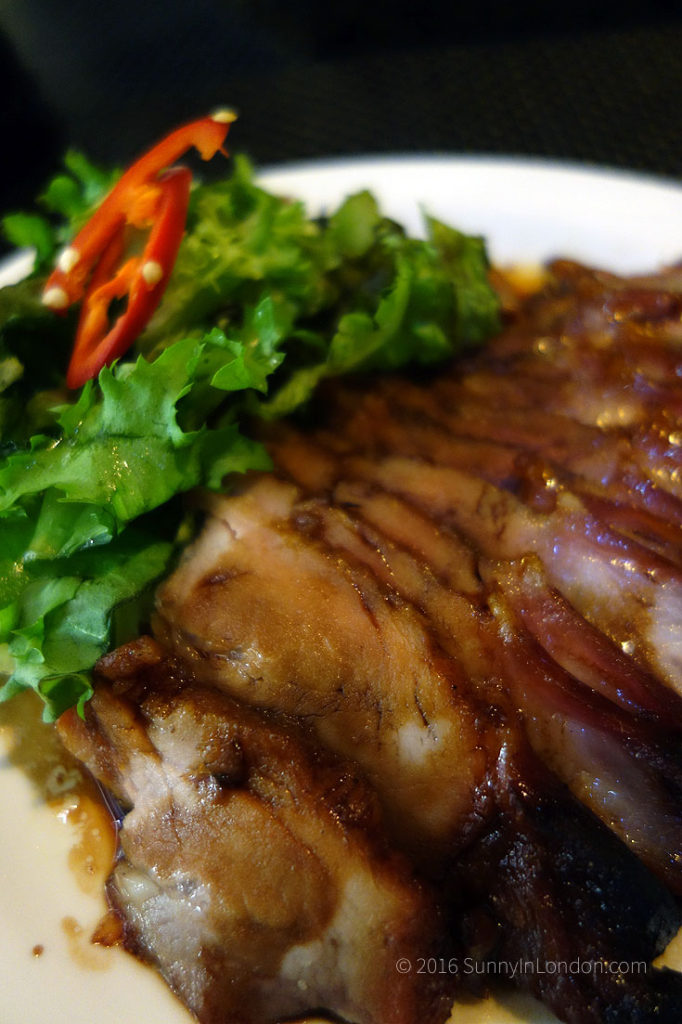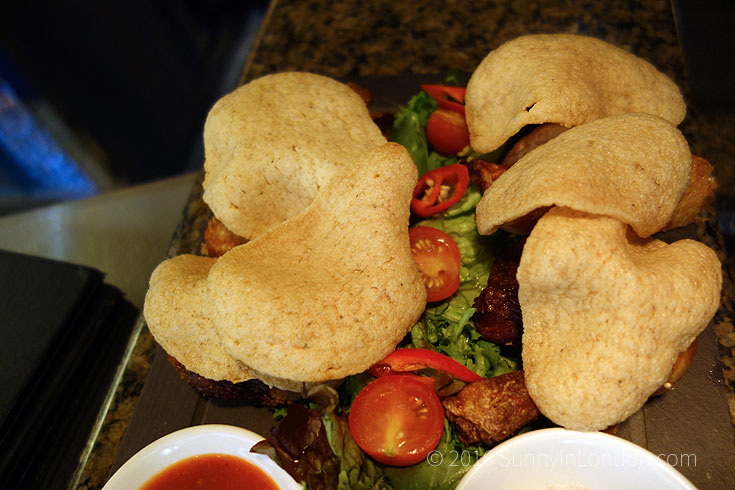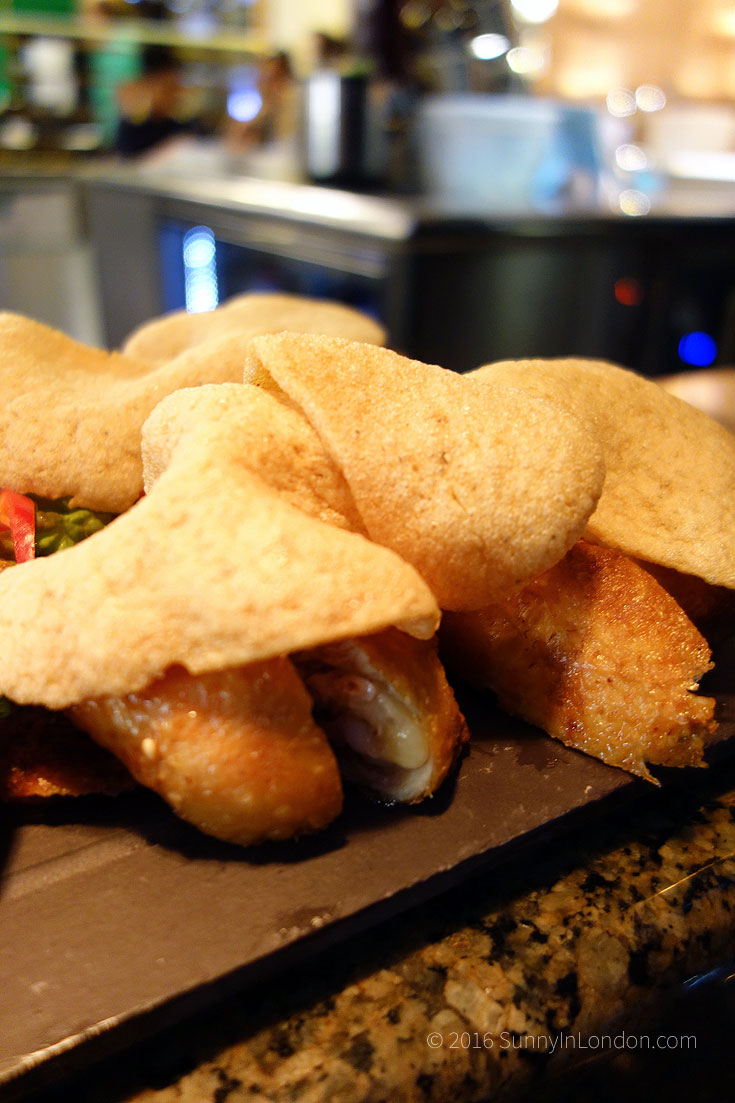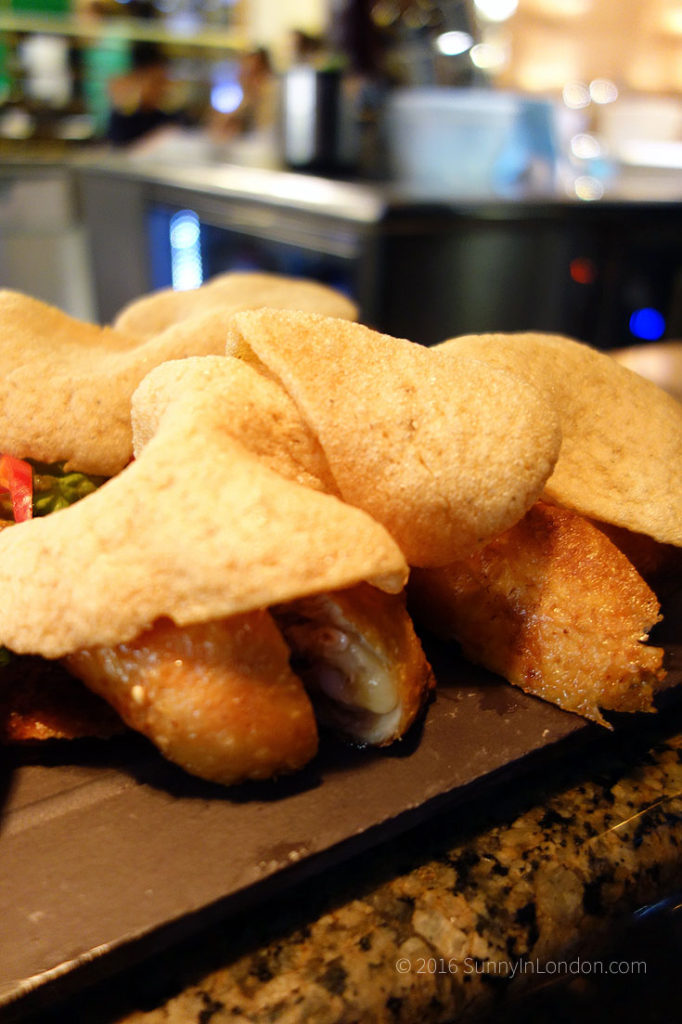 His dish arrived covered in prawn crackers. Both were delicious. We really enjoyed our food at this 24-seater Harrods restaurant in the Food Hall.  Mango Tree was awarded Best Performing restaurant Concession in 2012 at Harrods. It has a commitment to offering guests an exceptional dining experience with a taste of warm Thai hospitality. We feel it certainly delivered that during our experience.