Porky's BBQ West Hampstead London Review
If you are living as an expat, what cuisine do you miss the most from your home? As an American living in London, I have learned that the idea of BBQ is one of the highlights of US cuisine. While growing up in America, I didn't appreciate it the way I do now. So, when I heard a Porky's BBQ was opening in West Hampstead, I was quick to check it out.
If you remember, back in the Autumn I reviewed the Porky's BBQ in Bankside. Mr Sunny and I had a significant meat fest that day. He ordered a meat platter that he struggled to finish because of its massive size, and I had a Porky's BBQ (pulled pork sandwich). Oh, and let's not forget that glorious Macaroni and Cheese, which is one of my top 5 favourite dishes from an American menu!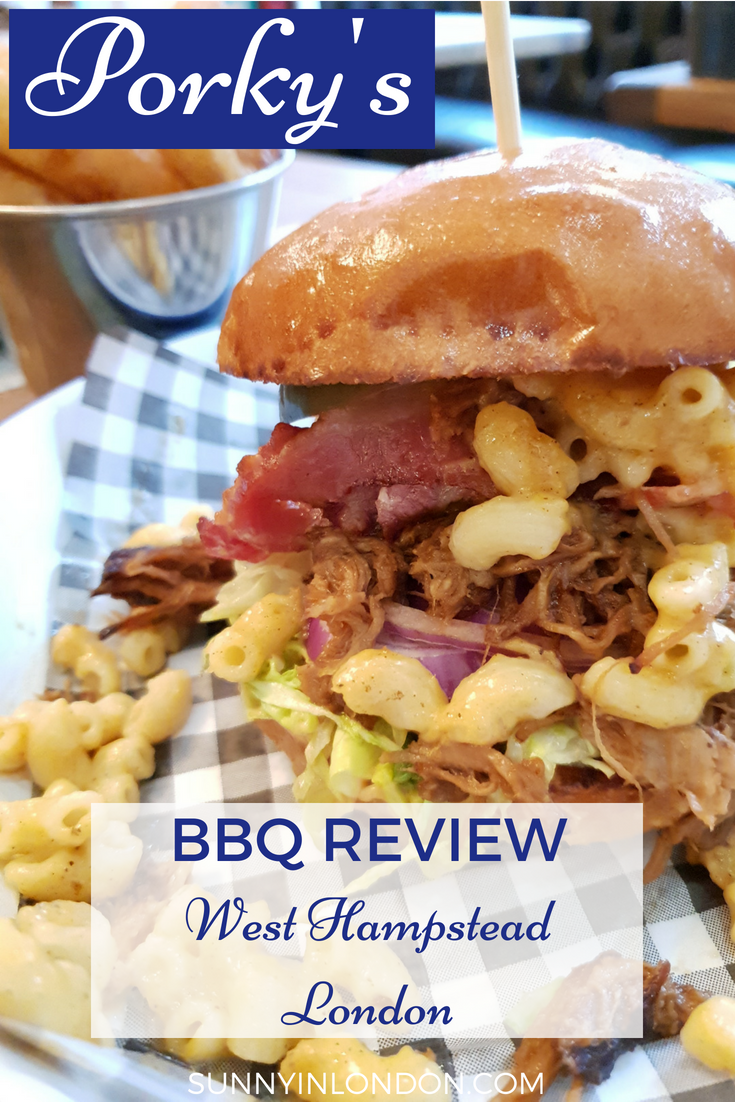 Porky's BBQ West Hampstead: Food
It was tough not to get the same selection that I had on the Bankside menu. I thought it would be kind of silly to order the exact same things in both locations. So, this time I opted to combine some of the highlights and ordered the 'MacPorky'. This is pulled pork, mac and cheese and bacon. Could it really get any more sinful, Sunny friends? Take a juicy look at the photo above and don't spend too long trying to count the calories.
But, perhaps I jumped ahead to fast because of my affinity with the both the burger and classic macaroni and cheese? Let's go back to the Starters.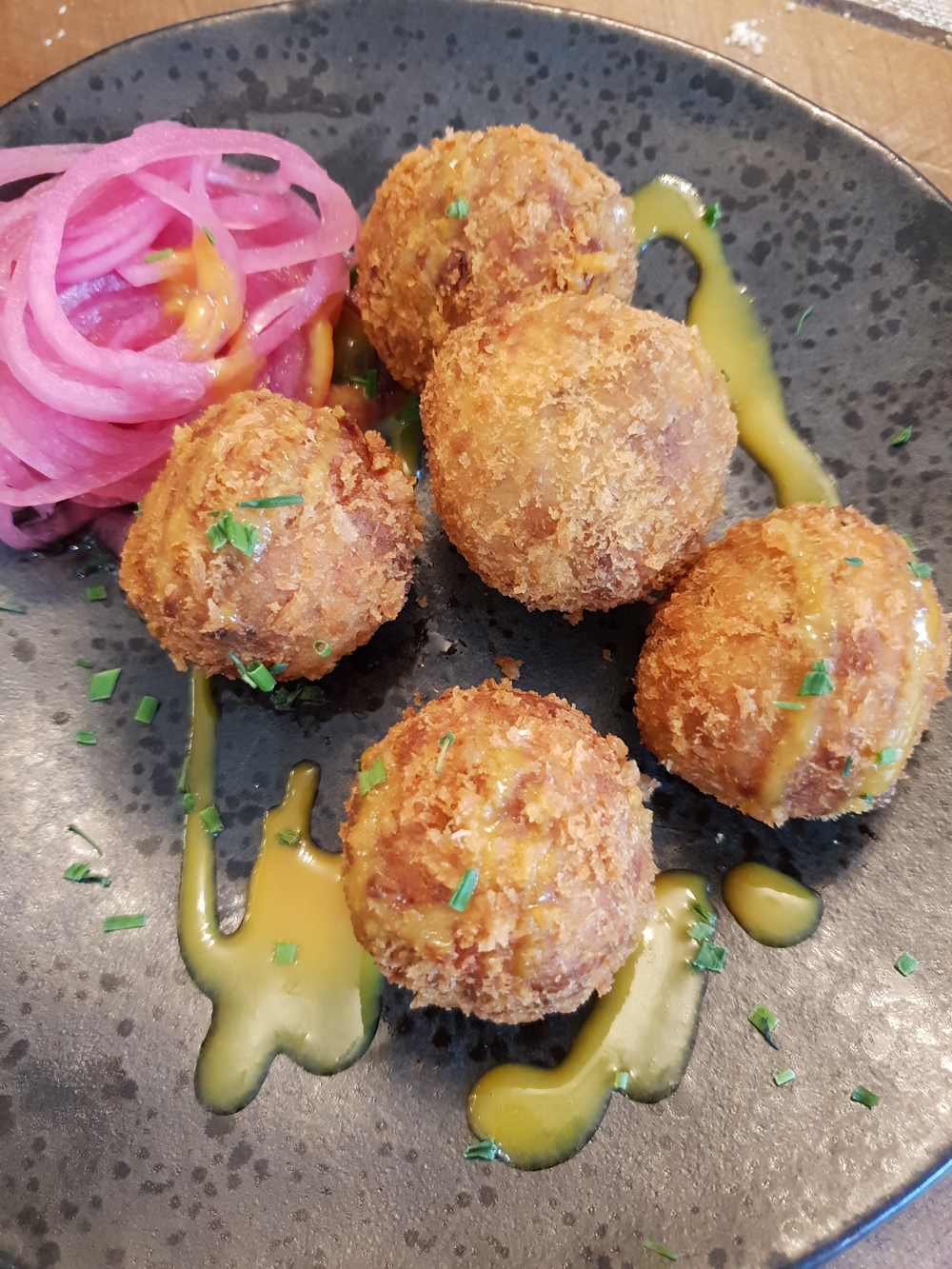 First, I enjoyed the Pulled Pork Croquettes, which are breaded pulled pork, potato, and spices that are fried and served with honey mustard bbq sauce. Mr Sunny had the BBQ wings, which are smoky chicken wings tossed in a sticky bbq sauce with green onions, sesame and chilli. For his Main, Mr Sunny couldn't resist the Rack of Baby Back Ribs.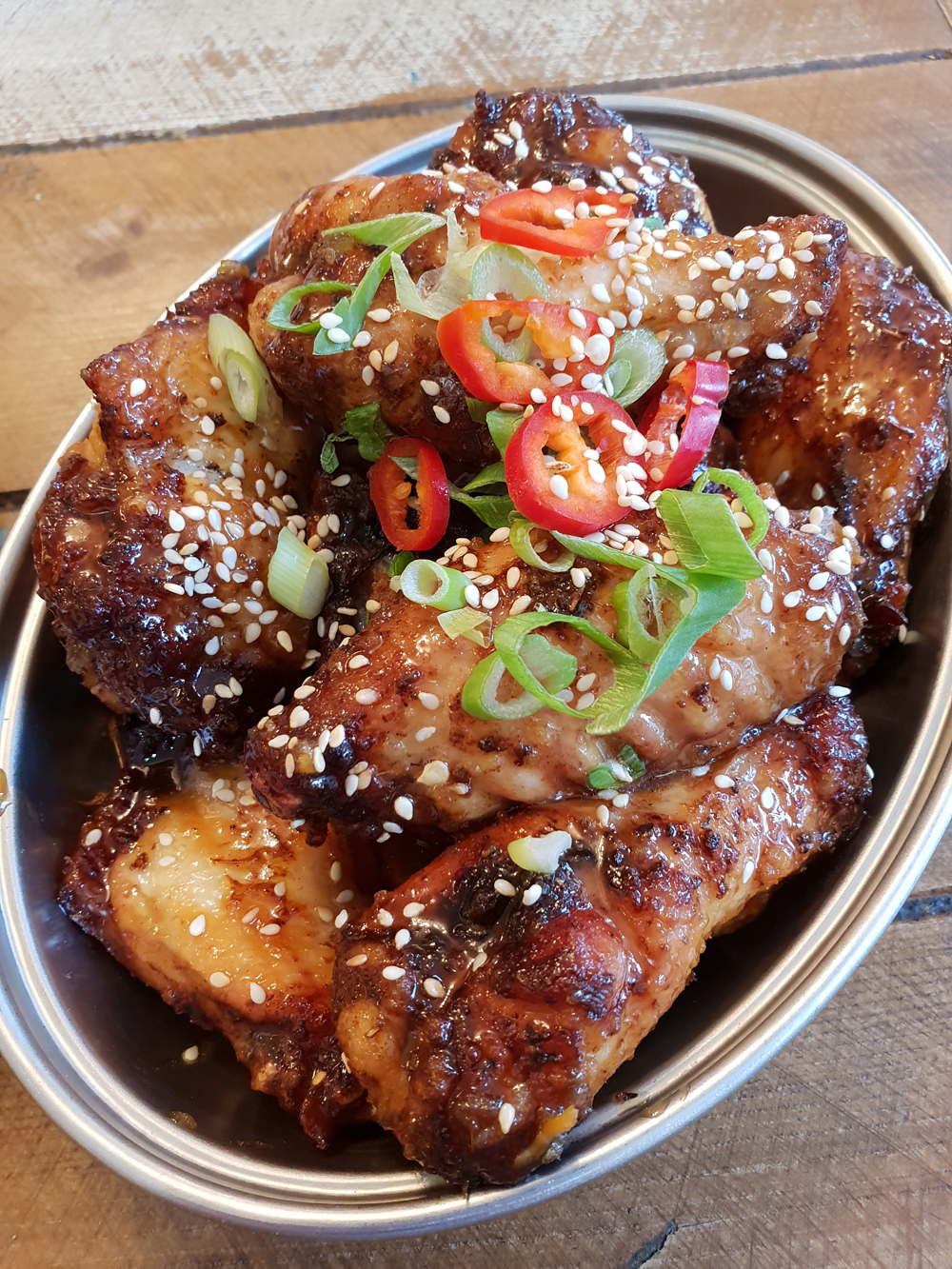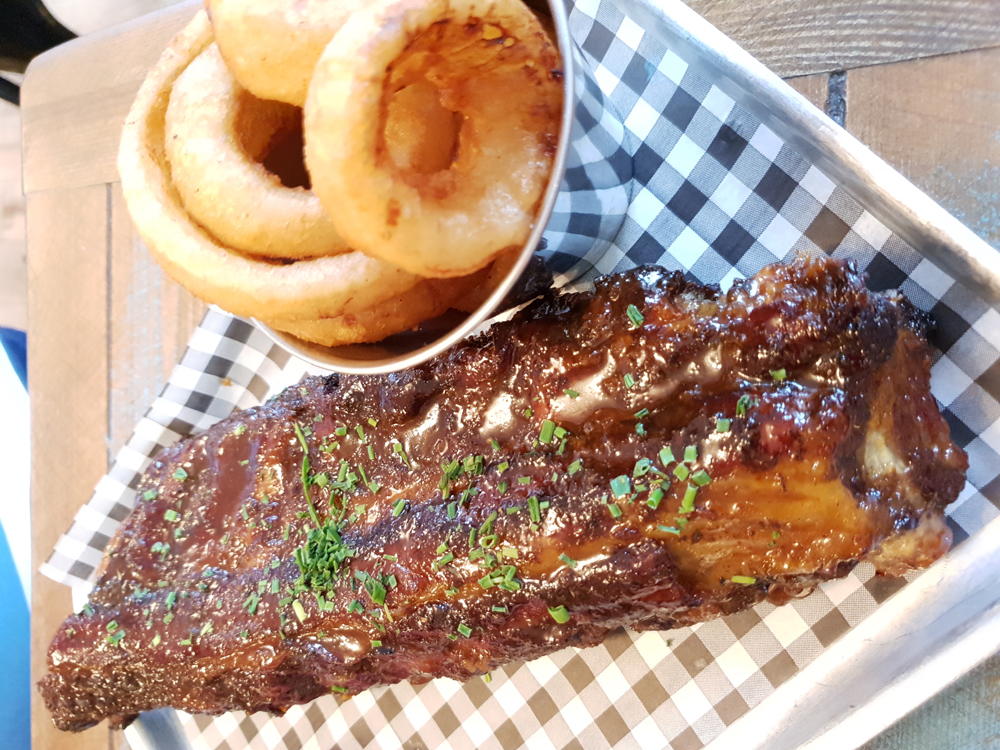 Porky's BBQ West Hampstead: Ambiance
Located right on West End Lane, Porky's is a quick walk from West Hampstead Overground station, as well as underground. We arrived around 5:15pm and could choose nearly any table we wanted. Over the hour we visited, several tables were taken but there still seemed like plenty of room available for those in the mood for American BBQ on a sunny day in July.
Outside featured several tables too.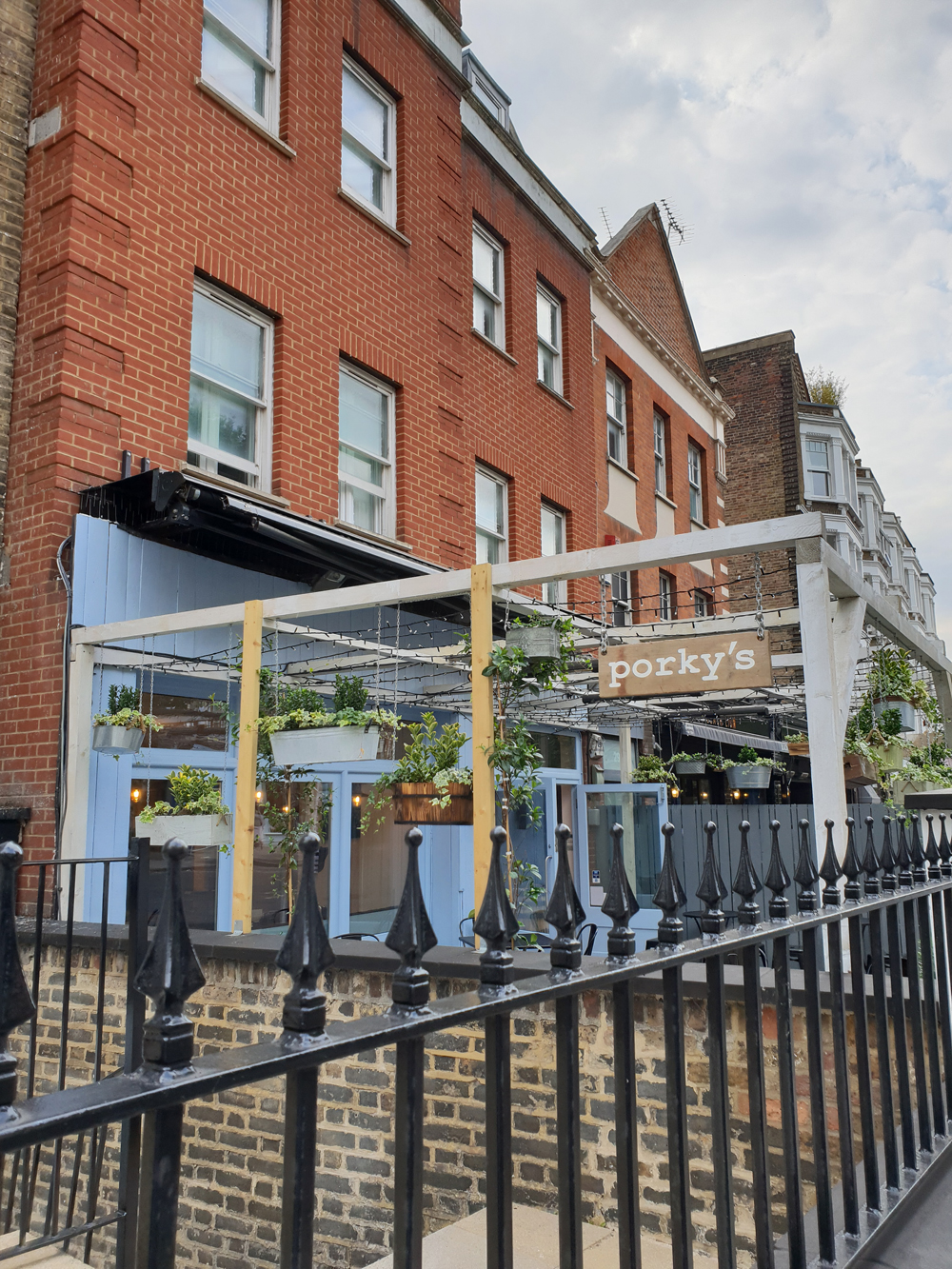 The location is open and airy, and it is decorated with American nostalgia much like the Bankside restaurant we visited. It officially opened in the end of June/early July 2018 and like any new location, it seems they are still working on some operational aspects. I encourage you to watch their success and take time to read their reviews on TripAdvisor.
I was surprised that you couldn't smell the flavours of BBQ seeping from the restaurant, as is often a feature of these types of locations. It would be a great marketing tool for them to explore.
Porky's BBQ West Hampstead: Prices
Prior to beginning our food review that we were invited to do at Porky's, Mr Sunny and I stopped at a West End Lane pub for one round of drinks. For £15 we had a large red wine and pint of beer. When returning from the bar with our drinks, Mr Sunny joked that he had 'forgotten about the West Hampstead prices for a round.'
Refreshingly, the prices on the Porky's BBQ menu seem to be very fair. It's a quick and easy place to eat for those who want a taste of American BBQ, without going through the trouble of smoking or grilling it themselves.