The Best Green Spaces in London
There is no doubt that when the sun is out in London, the list of things to do is long. Naturally, it would be a great time to enjoy the best green spaces in London, if you know where to find them.
After living in London as an American for six years married to a born and bred Londoner, I have had the chance to explore quite a few. There are some fairly obvious options that you would probably see on a short visit of 4-5 days. Then, London has some beautiful green spaces that are not so obvious.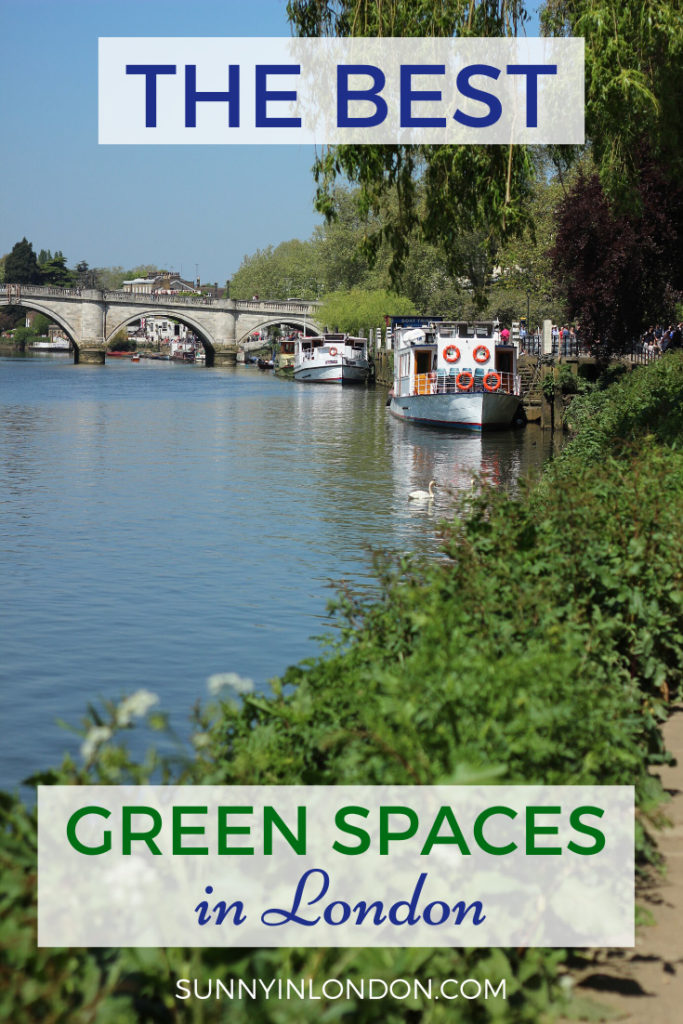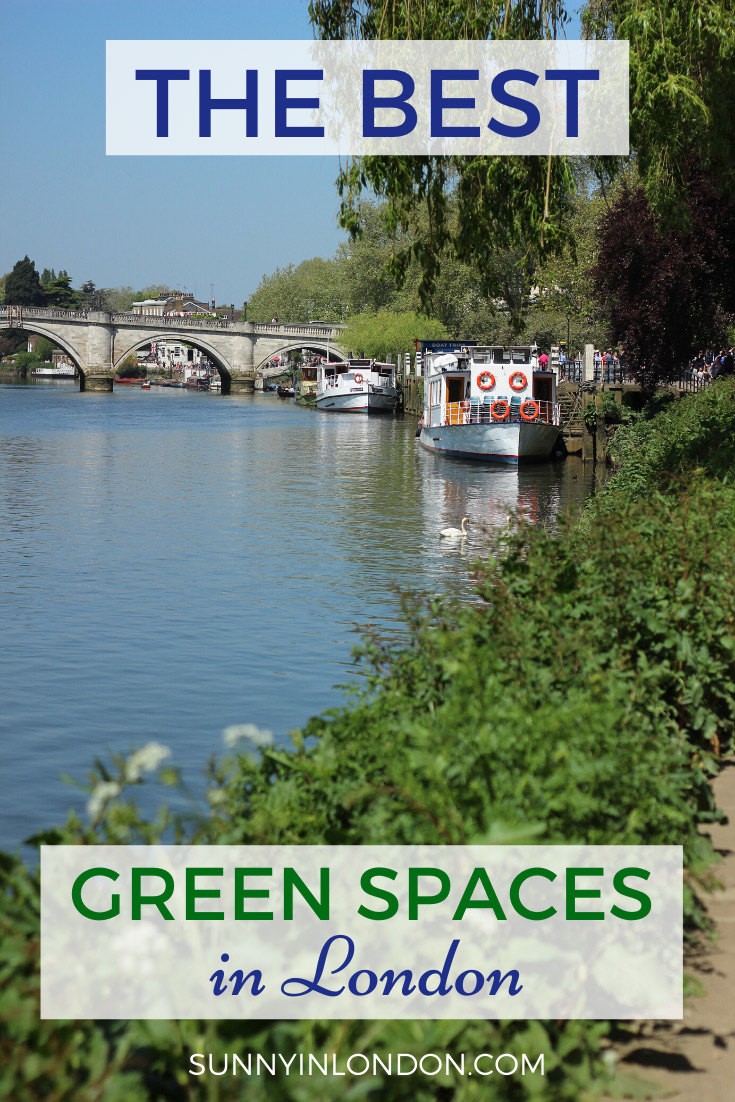 Best Green Spaces in London- Richmond Upon Thames
On a beautiful, cloudless day a few years ago Mr Sunny took me to Richmond Upon Thames. This area of London has tons of activities that can fill several days. For example, in the picture above you can see how beautiful and refreshing a walk along the River Thames can be. With plenty of pubs and places to stop and absorb the sun, Richmond Upon Thames offers tons of green space.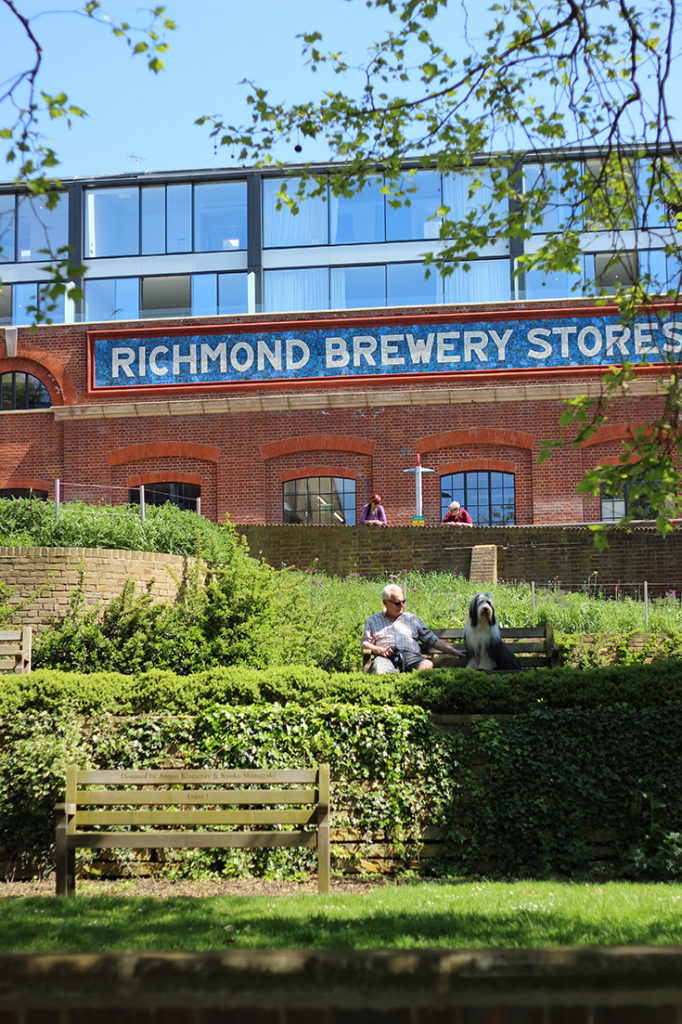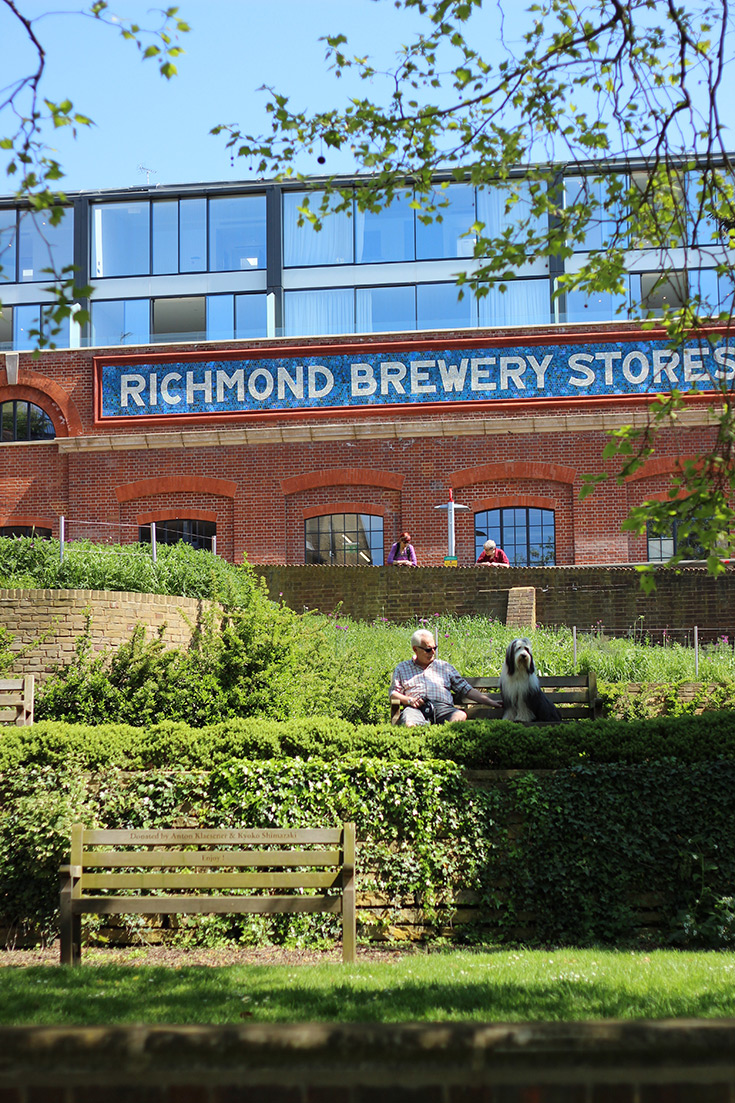 Aside from simply strolling along the river, you could also plan a picnic in Richmond Park or spend an afternoon visiting Kew Gardens.
Best Green Spaces in London- Parks and Views
If you are on a tighter schedule during a limited visit to London, Richmond Upon Thames might be a bit too far. In that case, Regent Park or St James Park could be quite accessible. Slightly to the north of London, you will find Primrose Hill which is popular in the summer for the Hamstead and Highgate crowds. It's also a relaxed and chic place to see the New Year's Eve fireworks in London.
However, Hyde Park is my favourite place for a fast, green getaway from Central London crowds.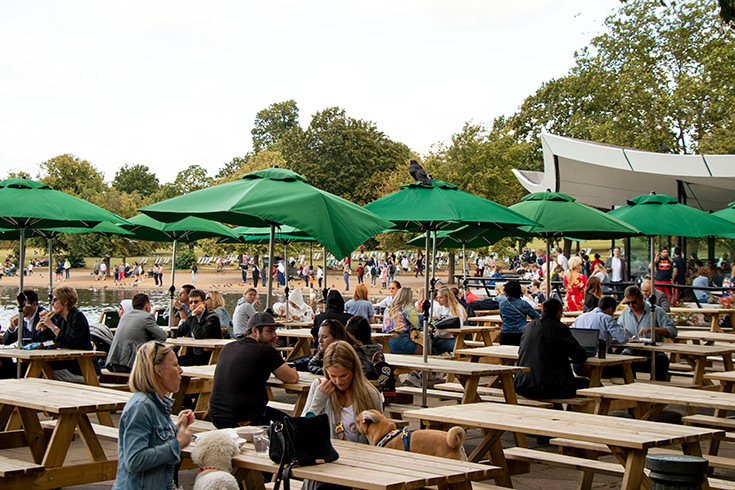 It's an easy place to have a bit of exercise or meet a friend for coffee and a chat. But that's only the beginning of what Hyde Park has to offer.
Best Green Spaces in London- Hidden Treasures
A place that has become really popular due to its "Instagramability" in the past few years is St Dunstan-in-the-East. It's a short walk from both the Tower of London and my favourite place to recommend tourists who want a fab view of London for free- Skygarden.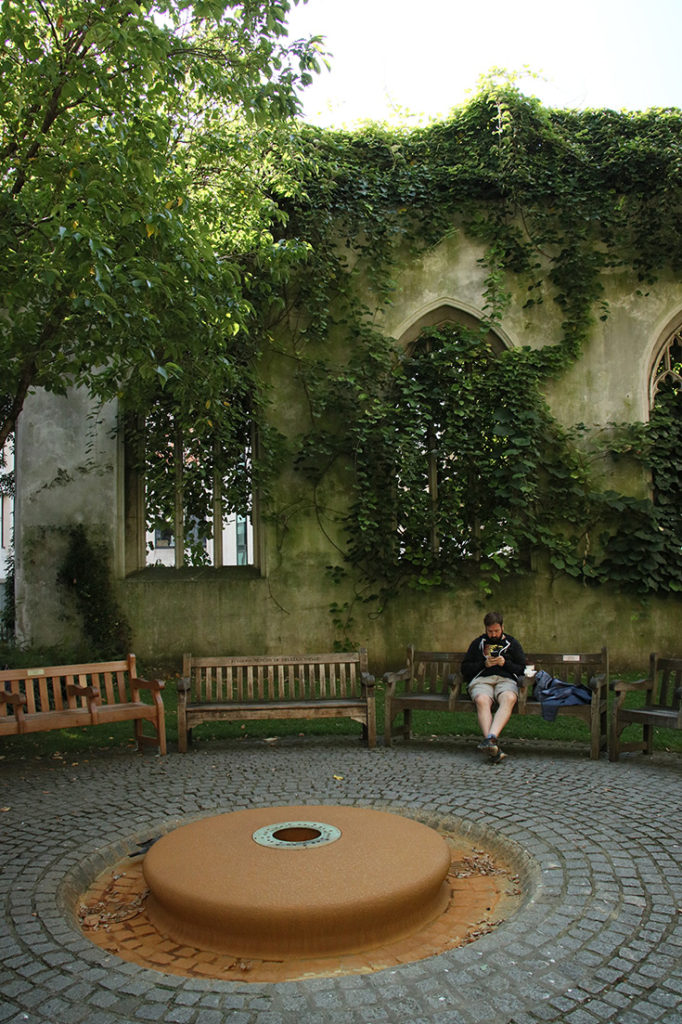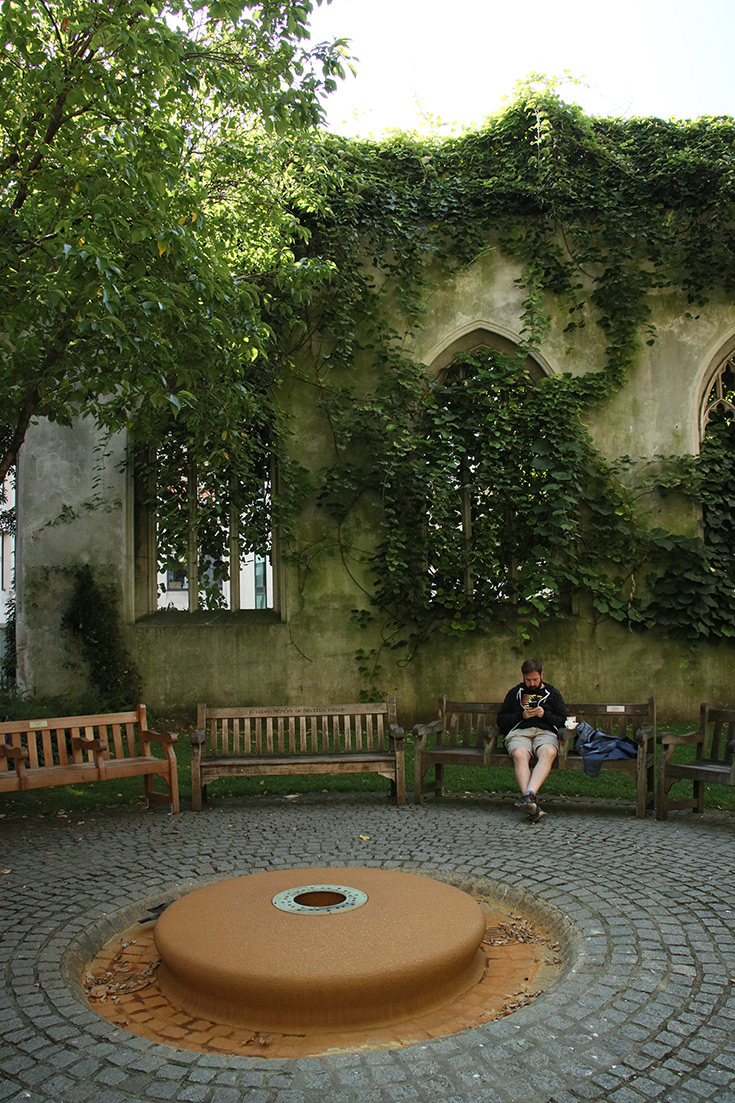 St Dunstan-in-the-east is bombed out ruins of a church. Many Instagrammers have used it to showcase their whimsy, flowing "OOTD". But, personally, I think you look much more committed to appreciating this pensive green space in London if you are wearing a sleek coat from Orvis and some skinny jeans or leggings with tall boots.
But, for those who just want to strip down to the most socially acceptable public level to catch some sun, you can find a nice stretch of green across from the Tower of London, Skygarden and St Dunstan-in-the-east.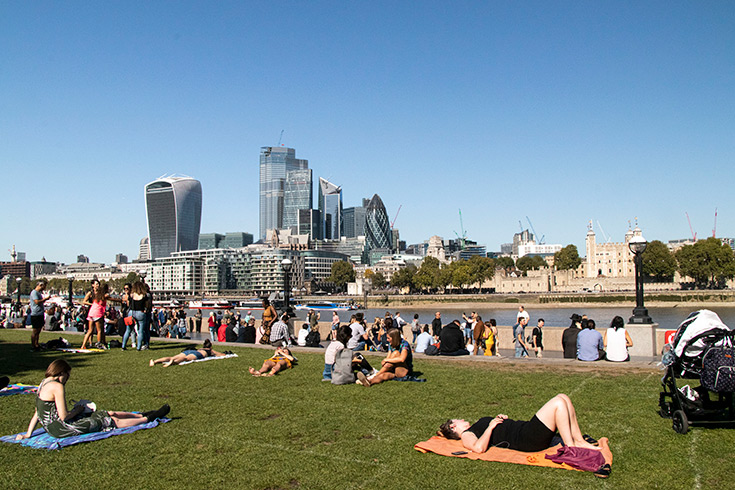 Best Green Spaces in London- Picnic Options
If you keep heading south to Greenwich, you will find a place you can spend a lot of time. Ha!Ha!Ha!
In all seriousness, this area of London has great pubs, historic things to do and you guessed it- plenty of green space. It's also high on the list for not so obvious places to plan a picnic in London.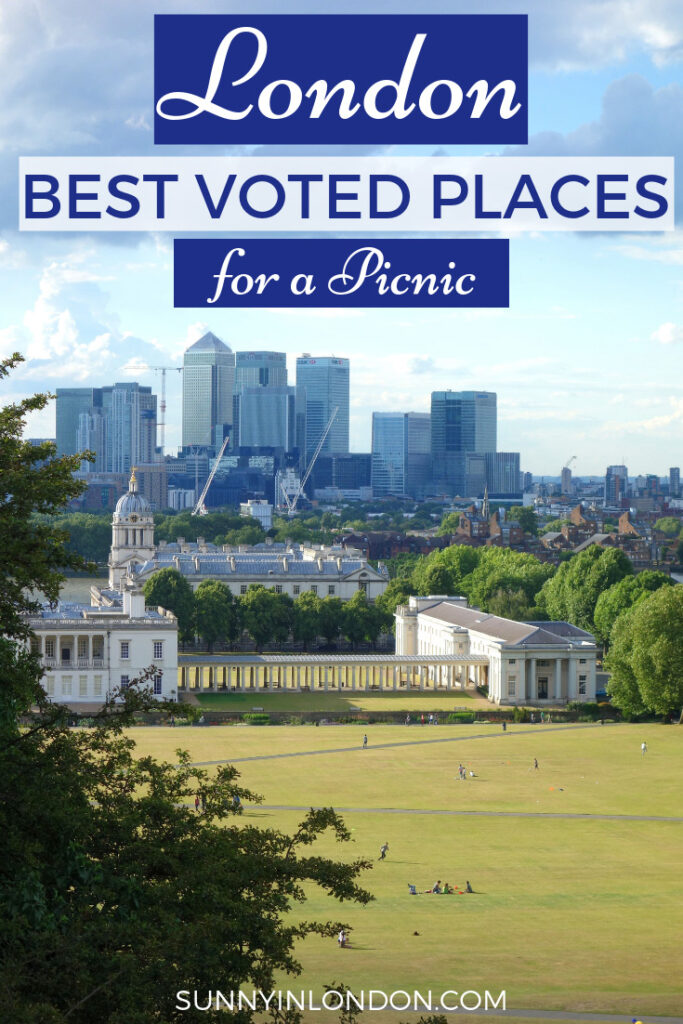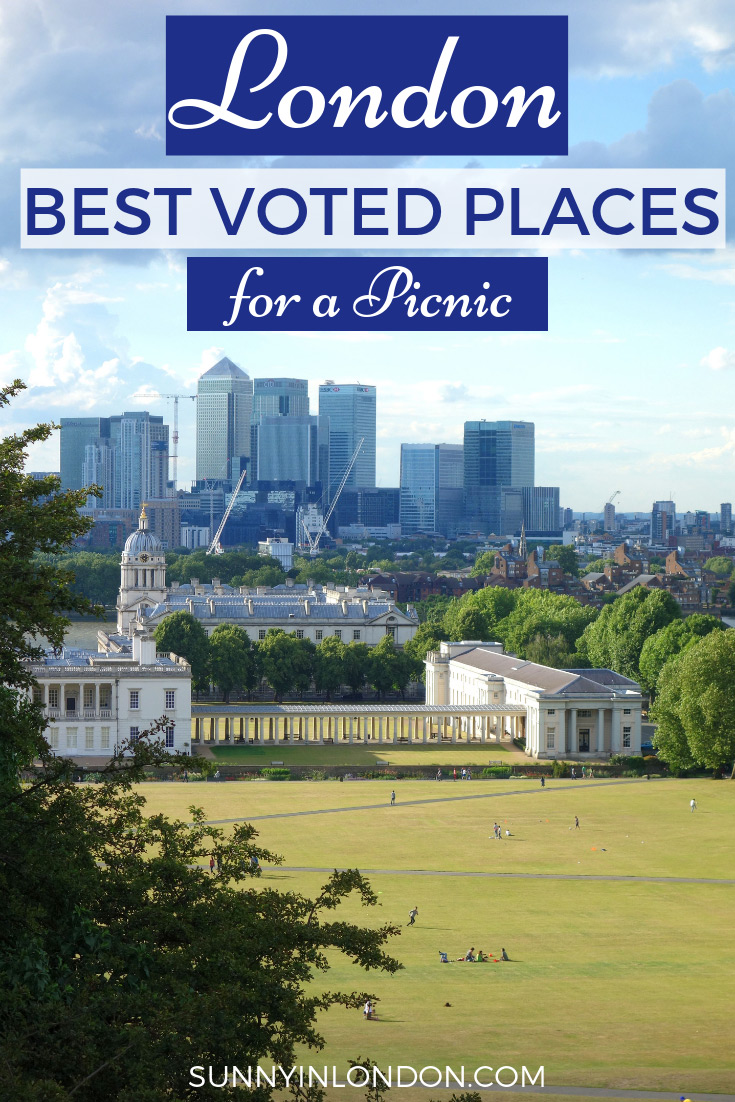 Sunny friends, what is your favourite green space to enjoy on a sunny day in London?