What Electronics to Ship When Moving to London
When moving to London from the US, you might be confused about what to ship. Four years ago I sold my townhouse in New York and packed up 45 boxes and a few small furniture pieces. Making decisions about clothes to take to was easy because I had lived in London short-term a few times previously, so I knew what I would need and not use. I also knew I was taking all of my dishes, glassware, silverware, baking pans, and other kitchen items.
The process of moving to London was fairly smooth, aside from unforseen problems that happened with my fiance visa. What I didn't realise until after I was reunited with my boxes was that I could have kept quite a few of my electronic appliances in my kitchen.
Moving to London Advice for Electronics:
Just because the voltage is different between the US and UK doesn't mean you need to abandon all electronic items. If it's feasible to ship them, you might want consider doing that rather than selling everything or giving it away before you leave. Now, of course there are variables like whether you are planning on moving to London permanently or just a few years on a work transfer. And, like I discuss in the video below, you might have sentimental attachment to items that perhaps were gifts or be curious about the quality of what you'll find in the UK.
These are the decisions I made and what went well and what electronic appliances I regret leaving behind. I also show what happens when I use this transformer in the UK with some US electronics.
The Sunny News YouTube channel, shares even more advice for things to do and what you'll need to know about London. This includes safety tips, pub advice, and a shopping guide. The blog also has a Guide for Americans Visiting London which is a collection of the top experiences I recommend. You'll definitely want to bookmark it and visit the Pinterest boards created to help trip planning too.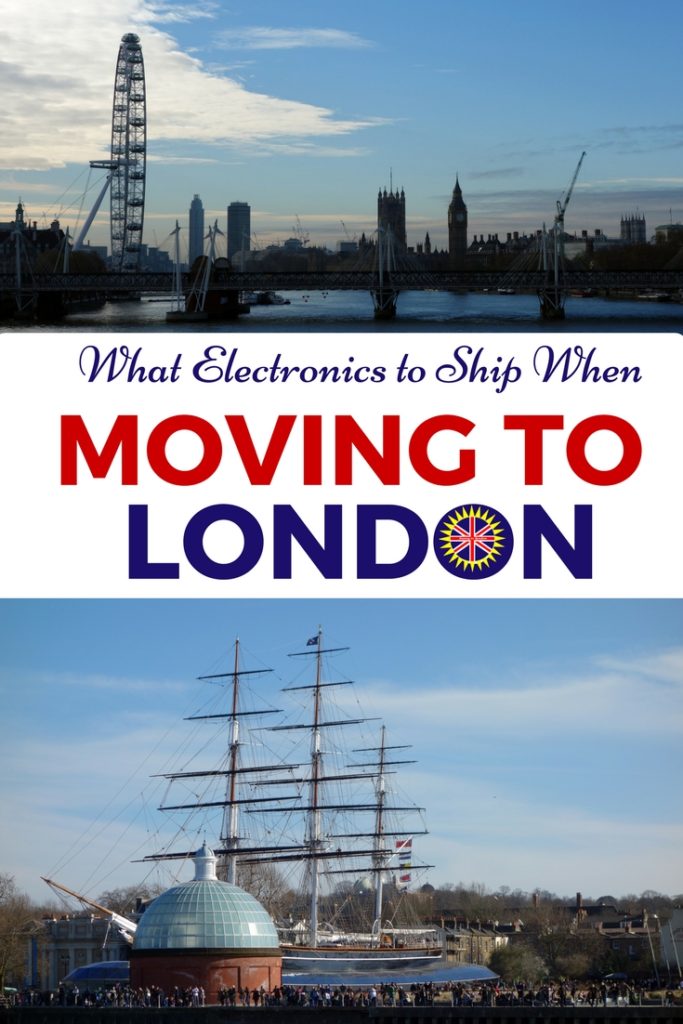 If there are specific questions I can answer for your about moving to London or if you need a recommendation for the shipping company I used, please don't hesitate to use my Contact page, the comments, social media, or YouTube to get in touch!
Moving to London Helpful Blog Articles:
Finally, my video on the UK Visa Process for Living in the UK (after Brexit Vote) is really popular and could help you too.