Would you be surprised that the Game of Thrones Tour in Malta experience is exactly like watching an episode? It's an emotional roller coaster made up of trying to process so many events and important information at once!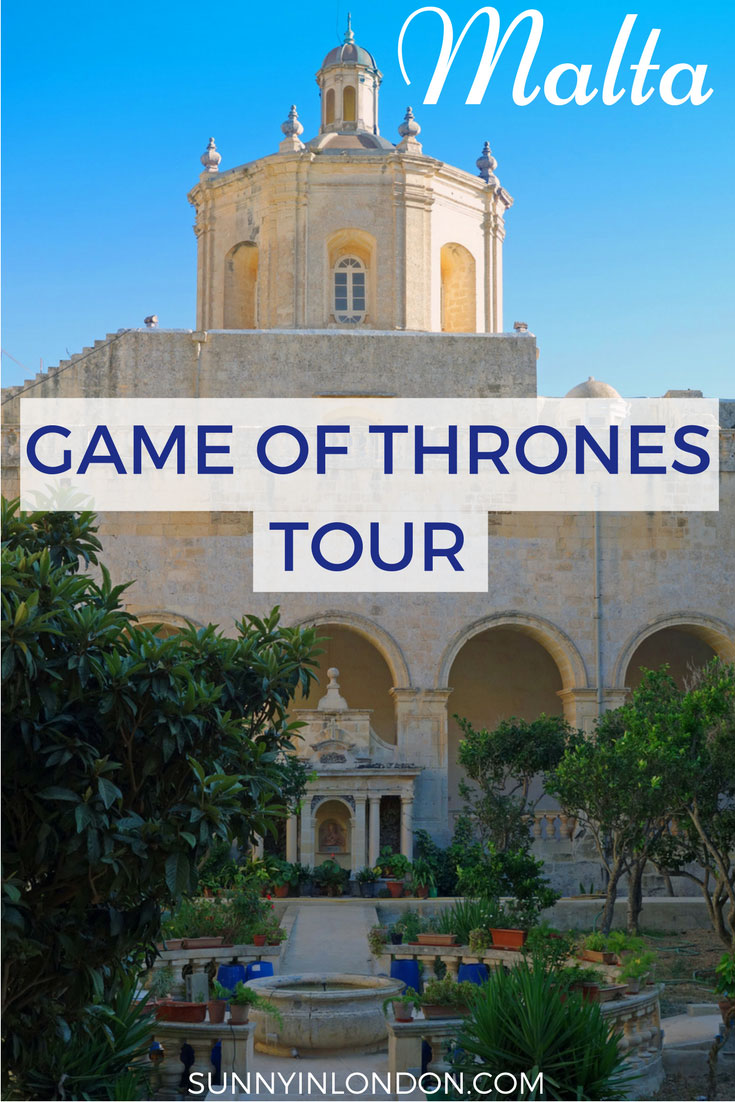 That is how I felt on the five hour Game of Thrones Tour in Malta. It was by far the highlight of our five day holiday for so many reasons. We had the luxury of doing a private tour, which meant it was just Mr. Sunny and I, along with another couple who are as passionate as we are about the epic HBO series.
This tour, however, is not only great because you literally get to stand at the gates of King's Landing and take pictures, but also because of the guide. The Game of Thrones Tour in Malta rocks because your tour guide starred in Season 1.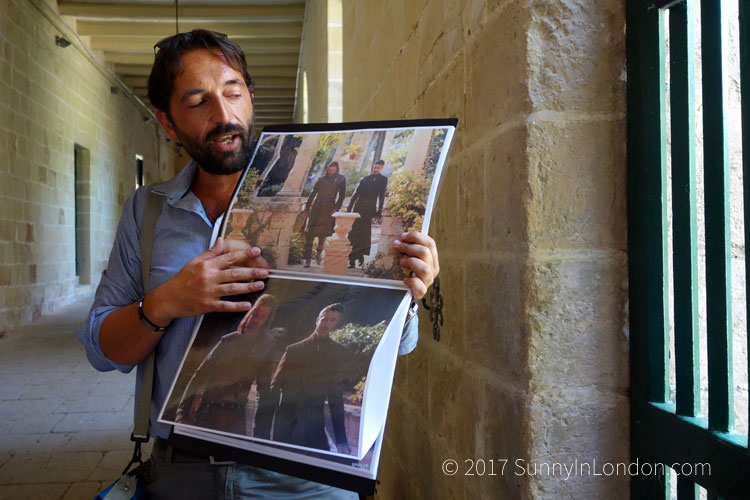 Game of Thrones Tour in Malta: Summary
For nearly the entire tour, our guide Malc gave us information. There is no way I can capture it all here. Besides, I wouldn't want to spoil anything for you. Aside from visiting tons of locations used in Season 1, throughout the tour you learn about:
why the chose Malta and certain areas for filming the episodes
what they did to dress exterior sets to make it look appropriate for the time period and location
problems that occurred during the filming and how HBO addressed the issues
inside stories about the what happened to the actors during filming (which are all told with a professional tone and not 'Hollywood gossip')
bloopers that appear in the episodes
how filming the show affected Malta
tons of information about other movies filmed in Malta
Also, I am not going to list every location we visited in Malta. For the full list of all the stops, you'll need to visit Malta Film Tours.
Game of Thrones Tour in Malta: Highlights
Mr. Sunny and I snapped pictures and video constantly as Malc, the owner of Malta Film Tours, escorted us around to the various locations. To tease you a bit, here are some of the highlights of the five hour tour.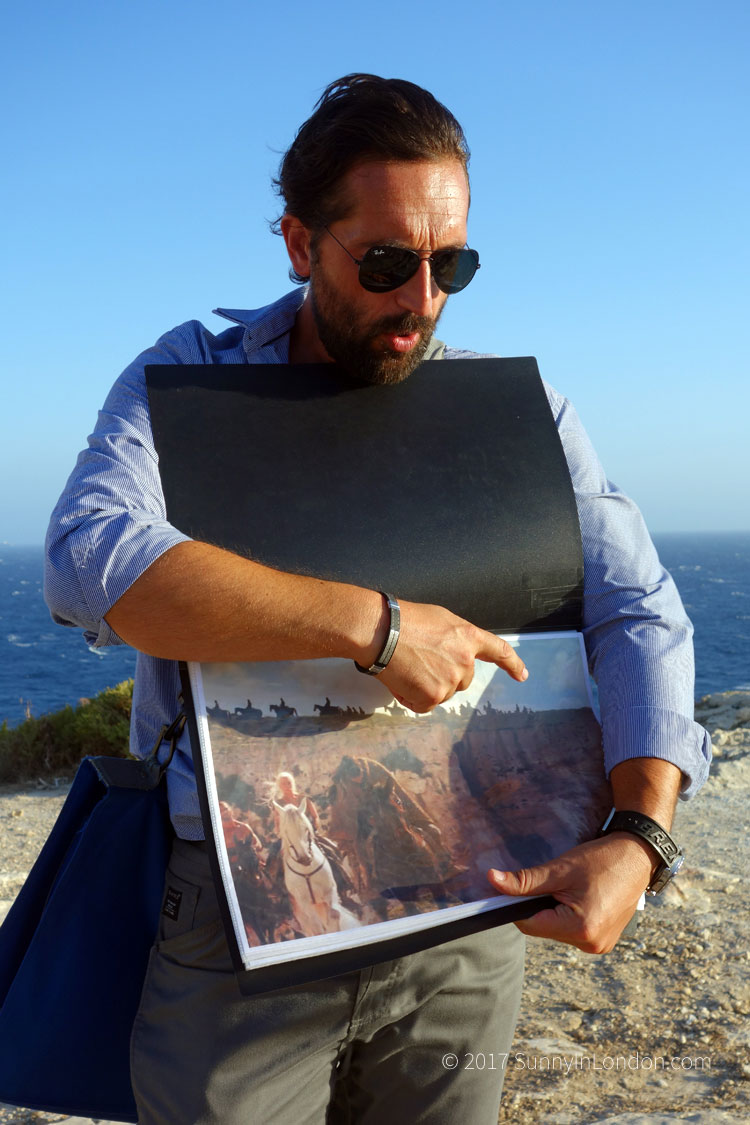 Game of Thrones Tour in Malta: Winner?
'When you play the Game of Thrones, you either win or you die,' is perhaps the most famous line from the series. This tour is a winner, and let me tell you exactly why. Malc is amazing. His personal touches throughout the tour make it an unforgettable experience. It is understandable why some of his guests have taken the tour twice. At every stop he uses professional portfolios to show you the set that you are seeing and how it was featured in the series.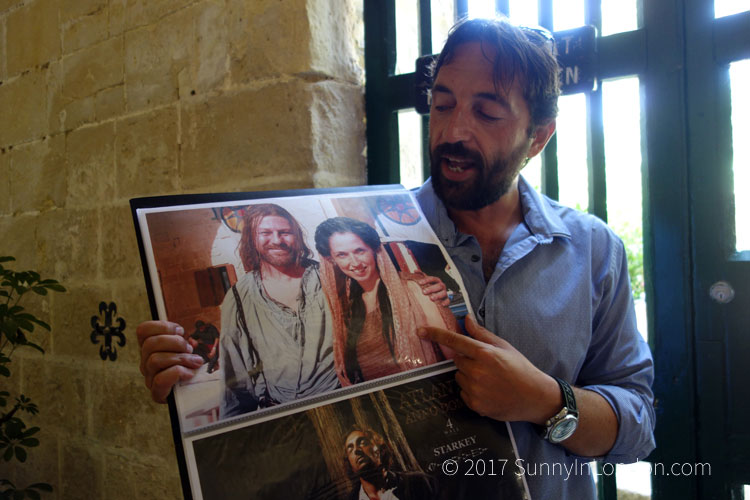 Even more impressive is the fact that his wife and son also played parts in the show. And they all survived 😉 In fact, that is his wife featured in the photo above. She also conducts tours at Malta Film Tours.
His knowledge of the show and production reflects his years of experience in the film industry. His approachable demeanor and affect, as well as candid, yet impeccably professional delivery, add even more flavour to the experience.
We really appreciated the extra stops that Malc made on our private tour. We had a quick refreshment stop where he provided us with an opportunity to try Maltese beer. Later, we were taken to the food establishment that created the original pastizzi recipe. (See my 'What to Eat in Malta' video for more on that.) And of course, he gave us freshly made pastizzi to eat as well.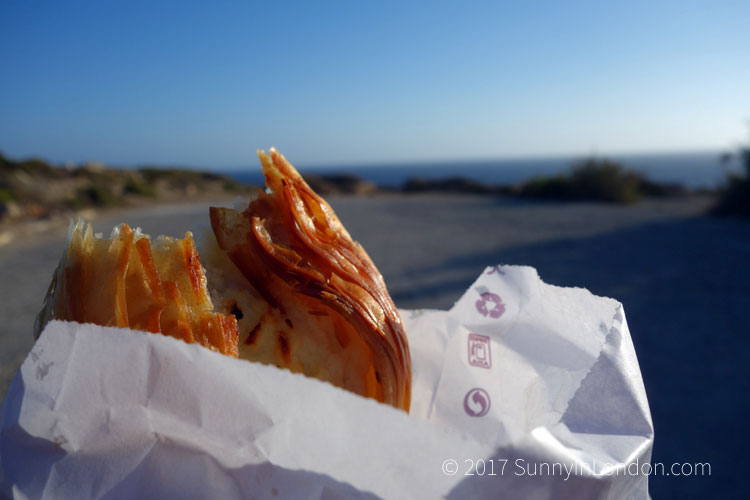 Two other extra stops we were able to make are to see The Statue of Our Lady, which reportedly wept blood in Rabat and to visit Popeye's Village.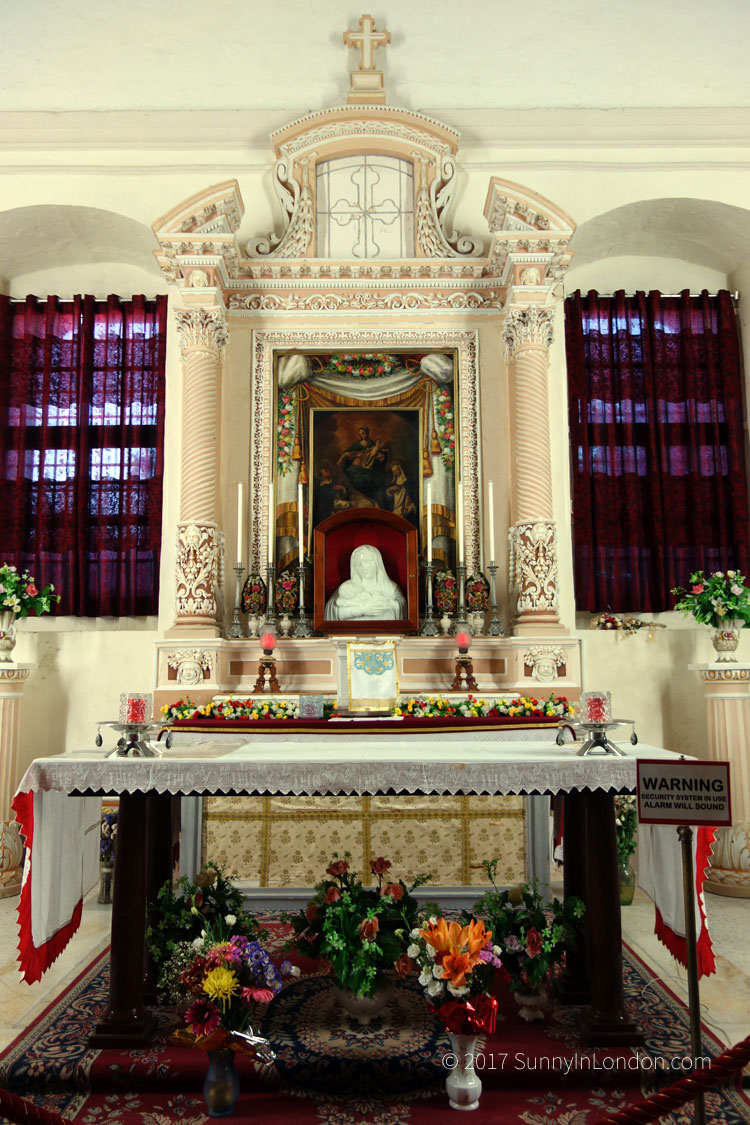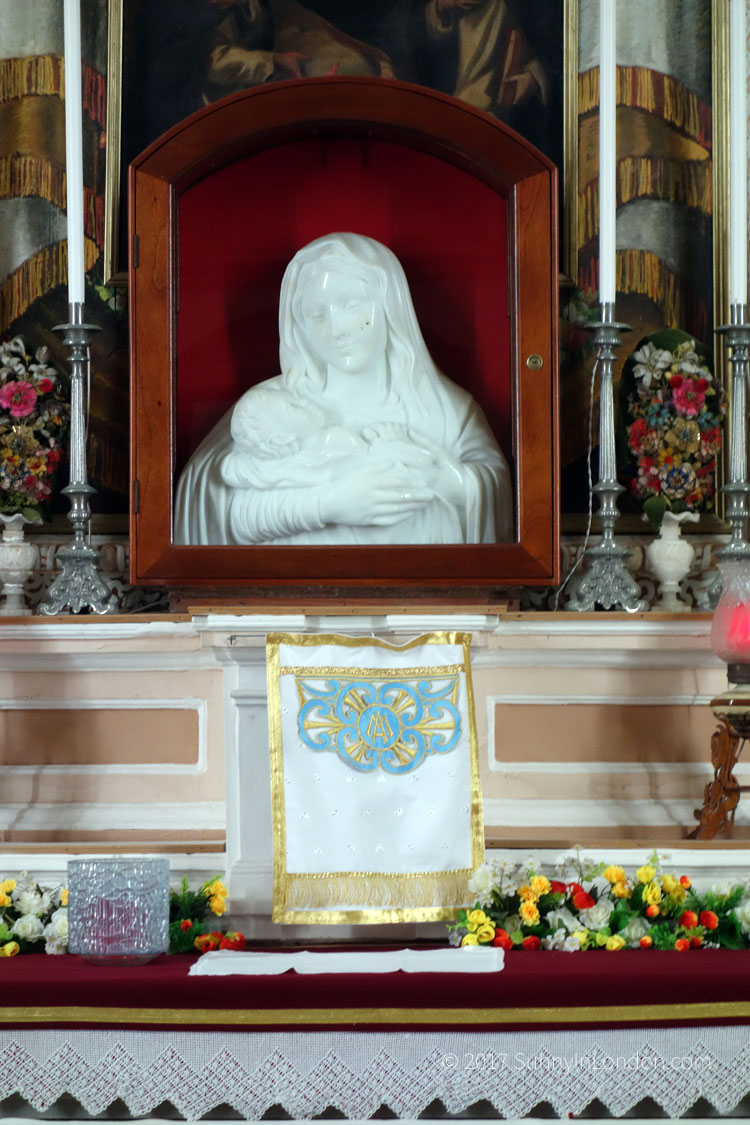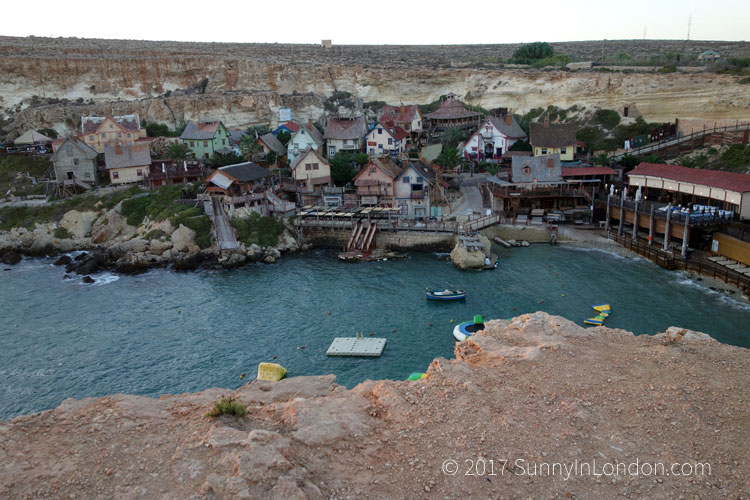 I don't know if every private tour includes those last two stops. It may depend on traffic and the pace of the overall day.
Game of Thrones Tour in Malta: Recommendation
Malta Film Tours offers larger tours for a cheaper rate. I imagine that experience is stellar too, based on their Facebook page and all the reviews you can read about the tours. I actually recommended to Malc that he charge more for the private tours because he really provides so much in terms of information and the overall experience. We felt we received huge value for what we spent on the experience. In fact, he made every effort to accomodate our travel plans while we were in Malta, and we really appreciate his efforts to do that.
That being said, I think you appreciate the tour most if you are a passionate fan. It's best to have seen the most current episode so Malc can speak freely about the show. We were grateful the other couple on the tour was nearly at the same episode as Mr. Sunny and me. It allowed Malc to discuss events that had transpired since the wrap of Season 1.
Note that he doesn't receive any direct information about current episodes and is careful to adhere to professional standards of information disclosure expected of actors and production crew.
Finally, the last reason we loved the tour is because it allowed us to see areas of Malta that we would have missed on our short five day holiday. Specifically, I don't think we would have made it to Mdina.
I would love your thoughts on any other Game of Thrones tours offered in Europe. I know they are in Northern Ireland and Croatia. If you have been on one of those, perhaps you can share feedback in the comments? I am also happy to answer any questions you may have about my experience should you have those too.
Sunny in London: Malta Travel Series
To make sure you don't miss any Sunny updates about visiting Malta, be sure to subscribe to the Sunny News. Upcoming videos and advice articles that will be linked to this article when they are ready include:
What to Pack When You Visit Malta
On the blog you can also find my review of Air Malta and Grand Hotel Excelsior Malta. I haven't created a video of the cruise and Blue Lagoon experience yet. If that's something you would like to see, please let me know in the comments. Also, leave any questions you think I can answer about planning your Malta trip here or on YouTube. If you have been to Malta, it would be great if you can add your advice here too!