Visit Malta – Tips and Advice for Visiting Blue Lagoon
If you're planning on visiting Blue Lagoon, you need to be prepared. Hitting Comino, the tiny island between Gozo and Malta, is a must-do for not just water sports fans but anyone who loves breathtaking scenes. However, it's certainly not an easy day at the beach during peak travel season.
I had glorious visions of a chilling out on a tranquil beach and gazing at azure waters before I went. When my husband and I arrived, we found it to be quite the opposite. Therefore, I promised myself I would make it my mission to prepare anyone thinking of this adventure.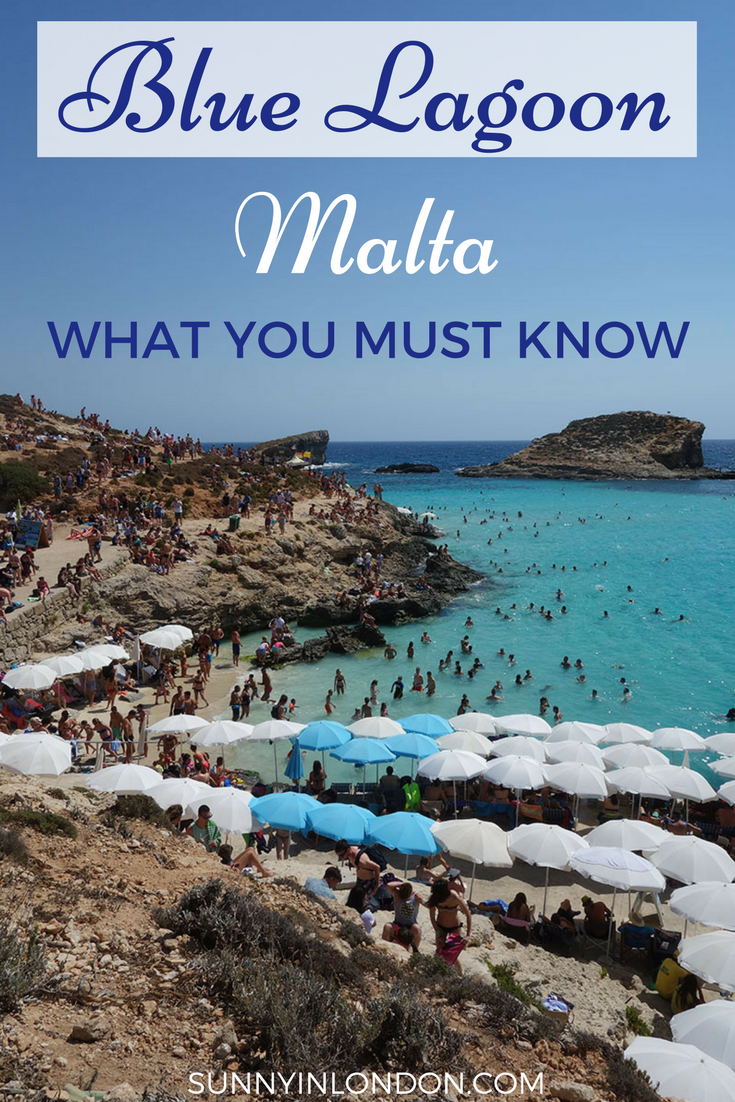 Visiting Blue Lagoon – How We Got There
As part of our full day excursion with Luzzu Cruises (full review here), we had a short stop built in for visiting Blue Lagoon. Friends from London who were also visiting Malta at the same time as us took a bus from their hotel in Sliema. For general advice about planning a trip to Malta including what to do, what to eat, and things you should know, I have separate YouTube videos.
I would highly recommend visiting Blue Lagoon through a boat or small cruise ship like we did. While it doesn't give you a ton of time to really dive in, it does provide the opportunity to check it off your travel bucket list.
Visiting Blue Lagoon – Minimal Gear
We were in Malta at the end of July, which is peak travel season. As crowded as Blue Lagoon was on a week day, we were told by a local Maltese man that it's even more crowded on weekends because of the locals with boats also visiting the area. When our boat docked, we had 90 minutes to embark, enjoy Blue Lagoon and return to the boat. While this seems like plenty of time, it flew by like a New York minute.
Since the boat didn't have any place for us to securely leave our stuff, we had to bring everything with us. My fear was that my husband and I wouldn't be able to enjoy the water together because one of us would have to stay with our stuff. Luckily, there was a place which had lockers for rent.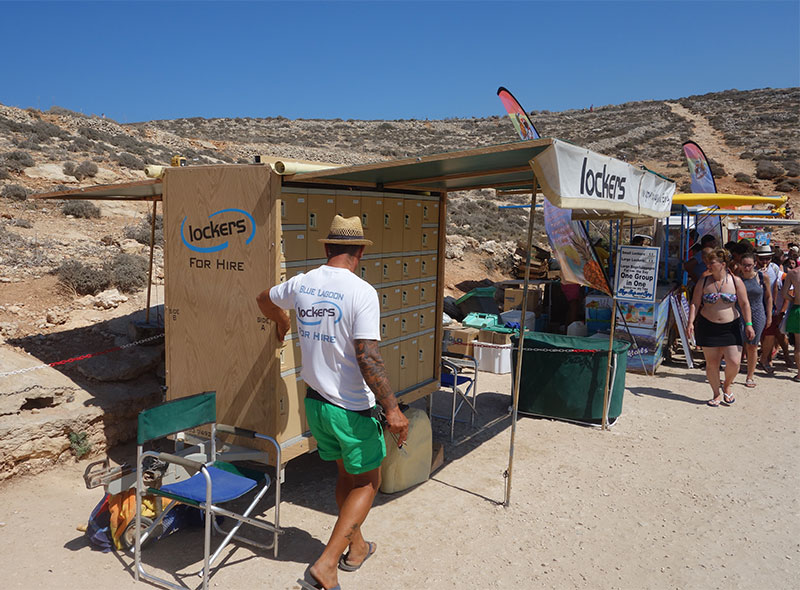 We were able to shove our iPhones, wallets, and my Sony camera inside a small locker for €5. And, for €2 more, the gentleman in the photo above allowed us to keep a medium size backpack with a change of clothes in that green tub you see off to the right of the stand.
This means we were left to capture all of our sunny swimming and beach views with my GoPro Hero and a monopod. I can't emphasize enough how happy I was that I had this tiny, waterproof camera. However, with no monitor on the back, I was literally in the dark as to what I was filming. The irony of being surrounded by such picturesque scenery and having no clear ability to capture it is pretty funny.
Before our next trip to somewhere sunny, I will certainly upgrade to the GoPro HERO5. Oh, and my monopod is now a rusty mess so I need to grab a waterproof one of those too.
Visiting Blue Lagoon – Keeping it Real
Once we wrestled our way through the crowds and found a few nice British folks in chairs that agreed to watch our shoes, shorts and shirts, we made our way to the water.
While it was certainly much clearer than the River Thames or Atlantic Ocean off the coast of Florida where I am from, it's not as transparent as you hope. There was barely any room for us to swim, so do the math. With all of those people wearing sunscreen and doing gosh knows what else, the water is a bit murky. Although, it certainly doesn't look that way from above.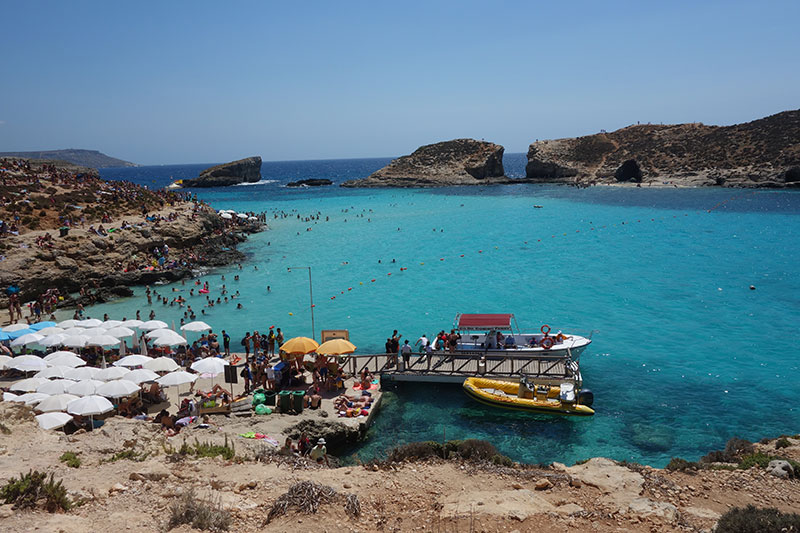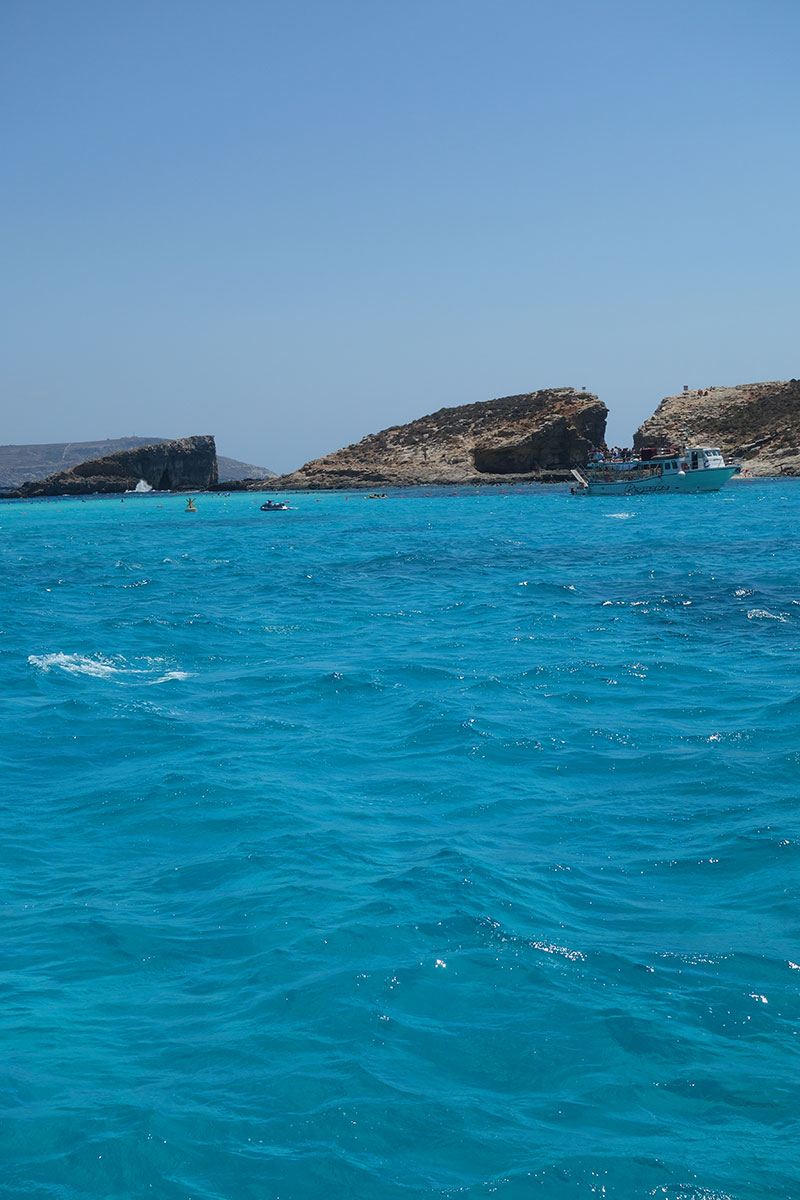 You have just enough space to splash around and say you have gone in the Blue Lagoon. Don't get your hopes up for a selfie that doesn't have a random other person or two or three.
Visiting Blue Lagoon – Final Thoughts
I have never been scuba diving or even snorkeling, despite growing up in Daytona Beach, Florida. In fact, I am really afraid of going in any water past my ankles that isn't manmade. However, I did last about 10 minutes in the water while visiting Blue Lagoon. There was no way I was going to let my fears stop me from saying I had the experience. What could have cut it short would have been bringing too much stuff. Please consider this before you go.
Finally, what my husband and I really wish he had for the visit are these…
Water shoes! I will never, ever go on another beach trip without them. My husband and I both brought old sneakers with us on our trip. Our intent was to let them get destroyed and to leave them behind. While that worked, we still had to walk around without shoes for some time while visiting Blue Lagoon. We could have avoided that.
Visiting Malta- More to Share
To make sure you don't miss any Sunny updates about visiting Malta, be sure to subscribe to the Sunny News. Upcoming videos that will be linked to this article when they are ready include:
Please leave any questions you think I can answer about planning your Malta trip in the comments here or on YouTube. If you have been to Malta, it would be great if you can add your advice here too! These are a few other photos from the day we toured Gozo and Comino.