Top Food Trends 2020- What You Must Know
Want to know what top food trends everyone will be talking about in 2020? The best chefs, culinary experts and food personalities united for two days at the inaugural National Geographic Traveller Food Festival in London to determine this at the end of July 2019.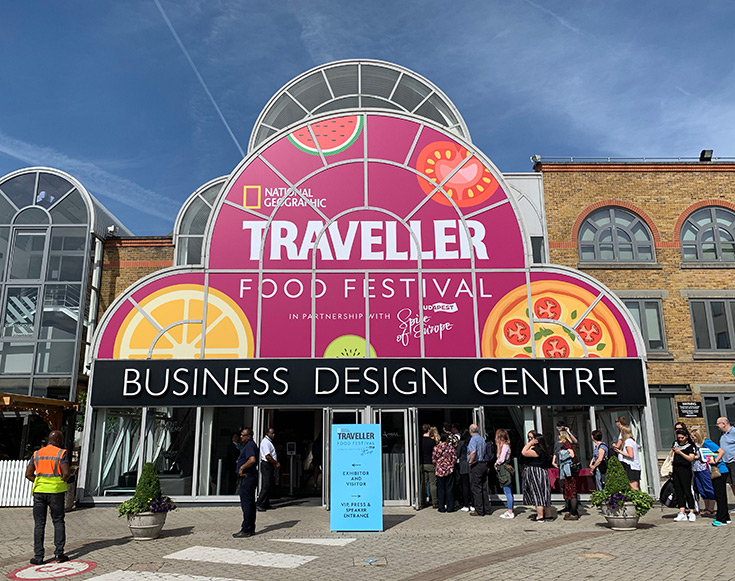 As a press member, I attended cooking demonstrations, interviewed tourism board officials, met with chefs and cooking school personnel and listened to panel discussions- all about food during these two days. And it is clear there are some very big, new trends on the horizon.
Top Food Trends 2020- Health
The biggest theme for top food trends is… be healthy. This is showing its strength in many different forms. In the YouTube video I created at the food festival, I break down how we will see the healthy food trend infiltrating different areas of our lives. It also includes information about what Le Cordon Bleu, London's top cooking school, plans to introduce that will prepare upcoming chefs for the healthier demands that we will see.
Top Food Trends 2020- Culinary Trends Panel Discussion
National Geographic Traveller Food Executive Editor Glen Mutel hosted the Culinary Trends discussion which featured four panel members. You can see them in the Healthy Food Trends video above.
Carolyn Boyd is a travel writer and editor specialising in French food and drink. She is author of Lonely Planet's travel and recipe book France From the Source and writes regularly for National Geographic Traveller, National Geographic Traveller Food, The Times, The Guardian, The i and The Independent. Throughout the discussion she was the barometer for all food trends related to France.
Neil Coletta served as a professor of food studies at Boston University, as well as as the university's assistant director of programs in food & wine, organising a year-round series of gastronomic lectures, demonstrations, classes and events with some of the top names in the food world. He is now the brand & product manager of food tours at Intrepid Group.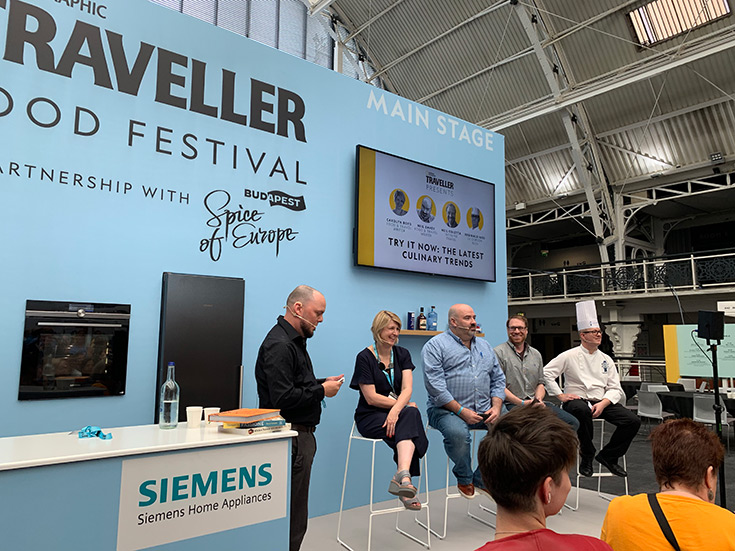 Neil Davey has written regularly for The Guardian, Hello! and National Geographic Traveller (UK). As a broadcaster, Neil has worked for the likes of the BBC and Jazz FM.
Chef Reginald Ioos joined Le Cordon Bleu's team of teaching cuisine chefs in 2013. He began his career at the five-star Sheraton Skyline London Heathrow Hotel. After four years, Chef Reginald moved to Brussels where he worked at the two Michelin-starred Sea Grill Restaurant and then onto the five-star Sheraton Hotel at Brussels Airport. In 2005 he returned to France where he later worked as a Private Chef to a former member of the French government.
Top Food Trends 2020- Key Ideas
Aside from the 5 key trends culinary trends related to health that the panel discussed and you can learn about in the video, there are other topics that will make headlines.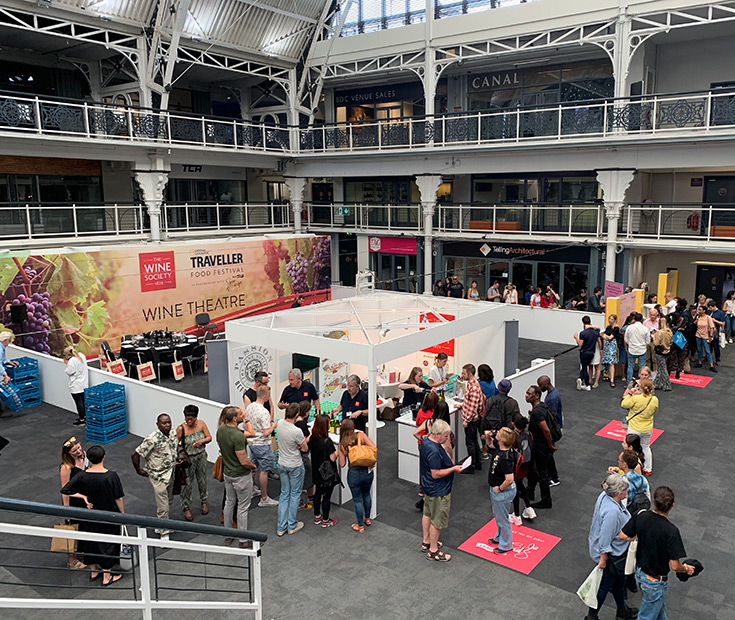 Top Food Trends 2020- The Next Big Meat
While people have been eating goat for thousands of years, you will start to see a rise on its place on menus. Pairing with the healthy trend, goat is lean and very low in fat. Panel members indicated they felt the taste was very close to lamb.
In the spirit of eating healthy, I tried the Lotus Root Curry from Yaalu Yaalu stand, which has several locations in London. The goat curry looked very good. However, I just wasn't ready to take the plunge.
How about you, Sunny friends? Have you eaten goat either to be healthy or just because you thought it sounded good? Am I the only one who is a little hesitant?
Top Food Trends 2020- Ditching Fine Dining
Something slightly surprising that they indicted during the panel discussion is the move away from fine dining. This is attributed to the advent of take away services like Deliveroo.
Panel members felt that the millennial generation's casual approach to urgent requests has created a cultural shift toward a food trend of delivery items being the norm for dinner. This means they have less attention for fancier food and prefer to avoid the fuss and eat good, fast.
Top Food Trends 2020- The New Favourite
While all these predicted food trends fold in to a healthier package, there is one prediction that doesn't fit in this eco-lifestyle box- Filopino cuisine.
One panel member indicated that one of the last treasures Anthony Bourdain left behind was the declaration that Filipino food is the 'food of the world'. This was based on his experience with sisig, a dish from the Philippines. It is a local street food dish made from chopped parts of a pig.
Bourdain told CNN Philippines that the sizzling, crispy pork dish is "perfectly positioned to win the hearts and minds of the world as a whole.
"I think it's the most likely to convince people abroad who have had no exposure to Filipino food to maybe look further and investigate further beyond sisig," he said.
"I think that's the one that's gonna hook them."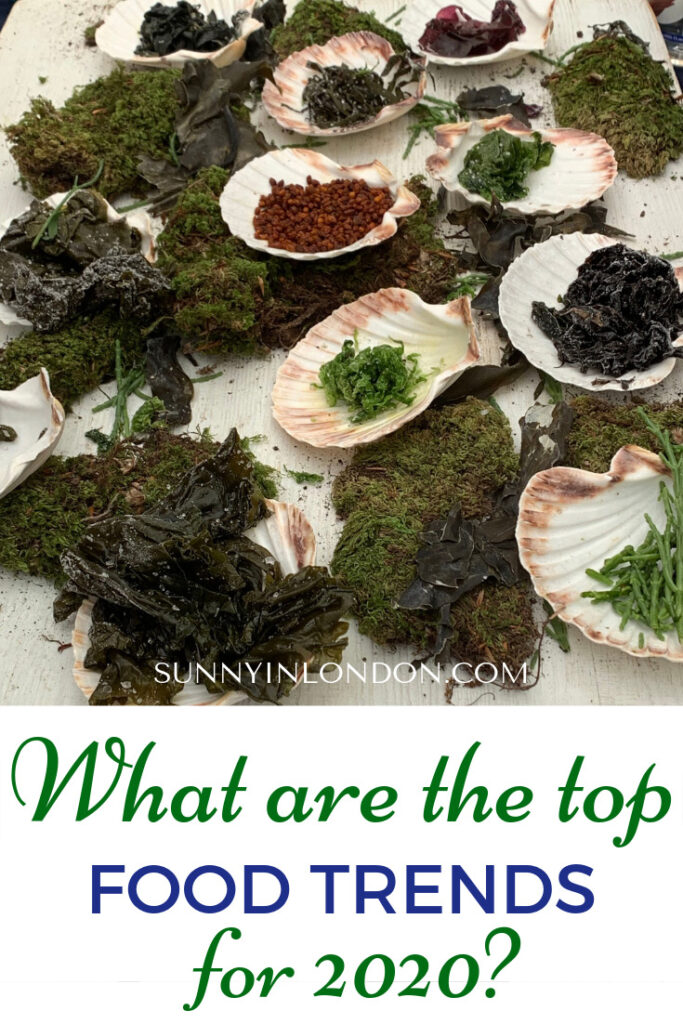 Top Food Trends 2020- Final Thoughts
What do you think, Sunny friends? Have you tried sisig or any other Filipino dishes? Do you think you will be following any of these top food trends for 2020? Or maybe you already are living healthy and the food trends mentioned in the video are part of your everyday lifestyle?
Want a Freebie for London?
Subscribe to the Sunny News weekly email and immediately receive my downloadable pocket guide to London restaurants. It has 100+ restaurants organised by neighbourhood.
Other articles and Sunny News YouTube videos about Food and London: