Places to Eat in London- All You Can Eat on One Street!
'Where are the best places to eat in London?' is a question I get all the time as a blogger and American expat living in London. In truth, since there are so many restaurants in mayfair as well as all the other areas of London, you could argue that it is impossible to have a definitive answer. However, I not only have my answer, but I had a Brit verify it for me!
When I was at the World Travel Market conference in November, I went to the Visit Florida stand to network with my home state peeps. One of the conference presenters I met was on her first trip to London. We talked about her experience. Then, she asked, 'So where are the best places to eat in London? What pubs do you recommend?'
Since I'm asked these questions often and eat at some of London's top restaurants regularly, I said, 'You can honestly find everything you need on one street.'
A lifelong Londoner was also part of this conversation. I indicated that I was willing to give the street name, only if he he would candidly agree or disagree when he heard my answer.
'Charlotte Street', I said.
And he, without hesitation, agreed.
There's nothing like getting a British stamp of approval when you're an expat attempting to offer advice about a place you haven't lived your whole life.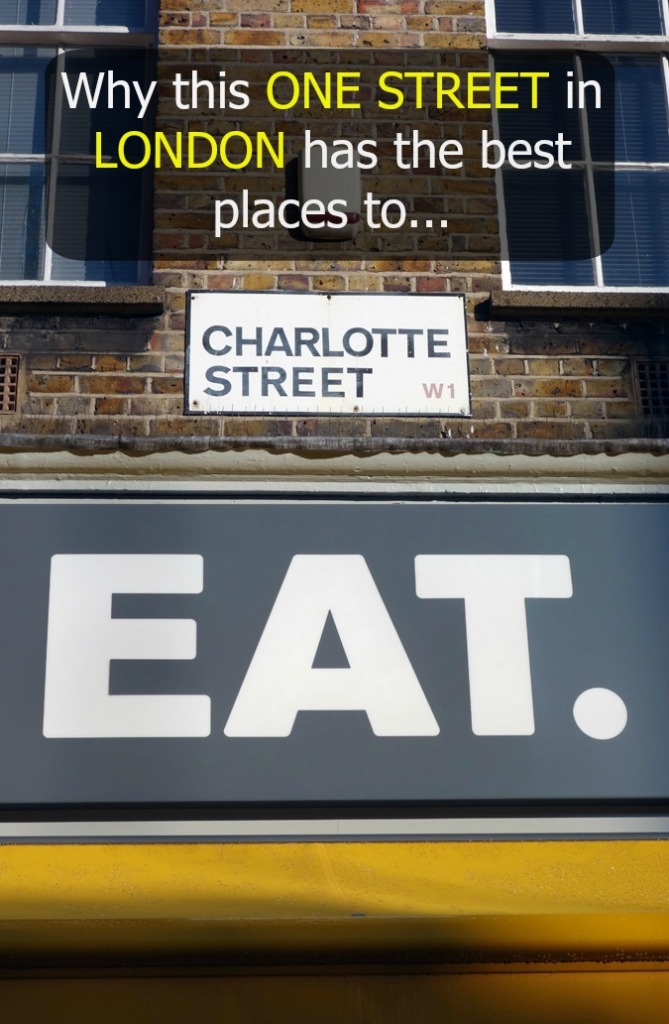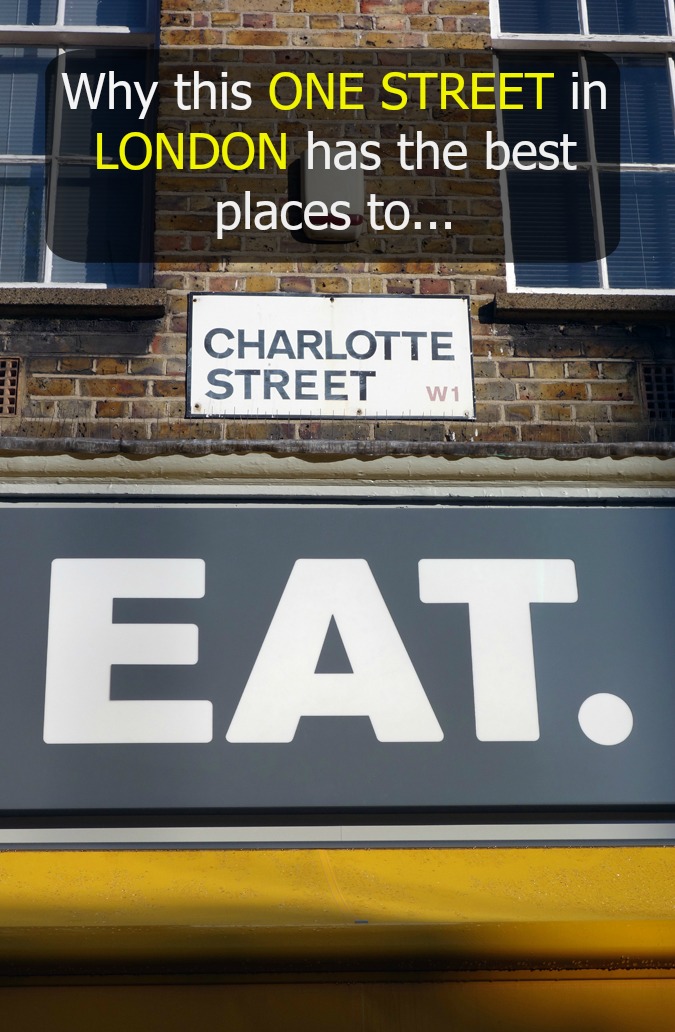 You know the game, 'If you were stranded on an island and could only bring…'? Well, here's a twist. If I were limited to eating at restaurants on one street for the rest of my life, I'd pick Charlotte Street. And I'd like it.
Actually, I'd love it.
I love Charlotte Street because of its variety and West End location just inches from Goodge Street Underground Station.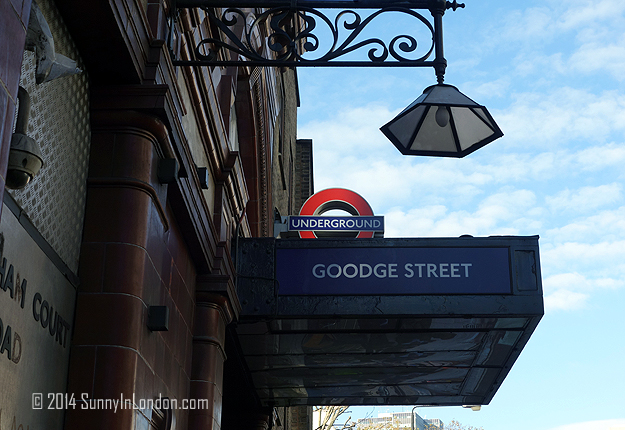 While everyone will have an opinion about what constitutes 'best' when it comes to food, I am going to make my definition for this blog post clear. I pick Charlotte Street for the 'best places to eat in London' winner because it features something for everyone.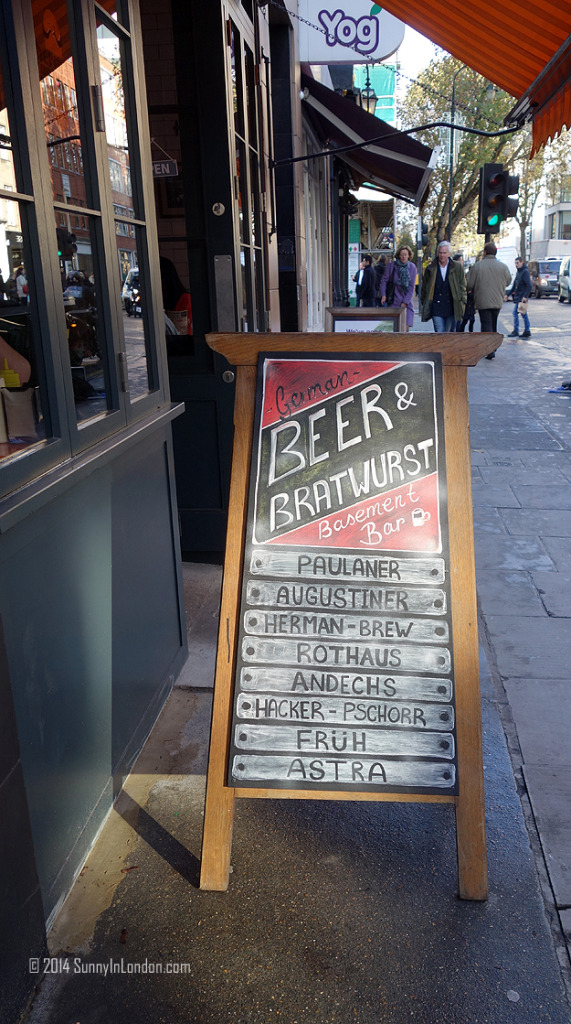 When you're traveling with a group of people, family or just need a central location to make sure you can get delicious food, Charlotte Street is where to go.
The street is literally lined with restaurants. They are from nearly every cuisine in every price range. Here's a break down of the major food venues by categories:
Places to Eat in London: Charlotte Street- Snacks
EAT– features a daily changing menu which includes coffee, soups, salads, sandwiches.
Reynolds– 'Great coffee, fresh food, nice people.' Let's face it, we all like nice people 😉
Yog– offers fat free, probiotic, natural frozen yogurt.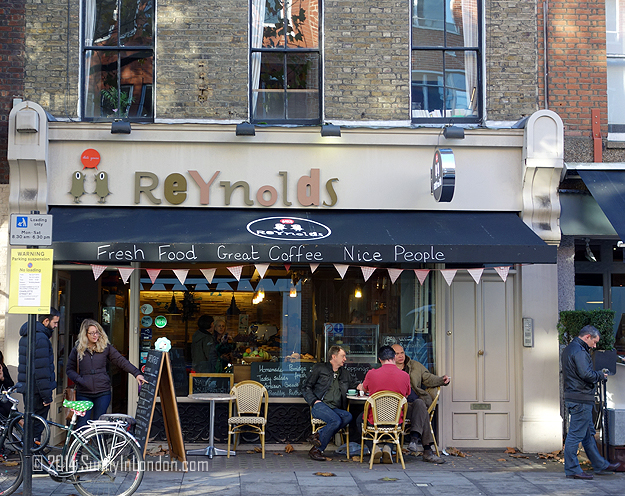 Places to Eat in London: Charlotte Street- American and British
Bubbledogs– serves Champagne with gourmet hotdogs. For more details, check out my Bubbledogs review.
Charlotte Street Hotel– part of the exquisite Firmdale Hotels. This location has the afternoon tea in London which I feel offers the best quality of food for the price. You can learn more about it in my review. It also has a gorgeous bar which is popular for happy hour and late evening cocktails.
Places to Eat in London: Charlotte Street- European
Andreas Restaurant– a Greek restaurant with a modern setting. They have highly nutritious dishes on a vast Greek and Mediterranean menu. Mr. Sunny and I ate here during my pre-blogging days so I don't have a formal review or pictures. However, I can say it was an excellent meal, and I would love to return. I highly recommend it!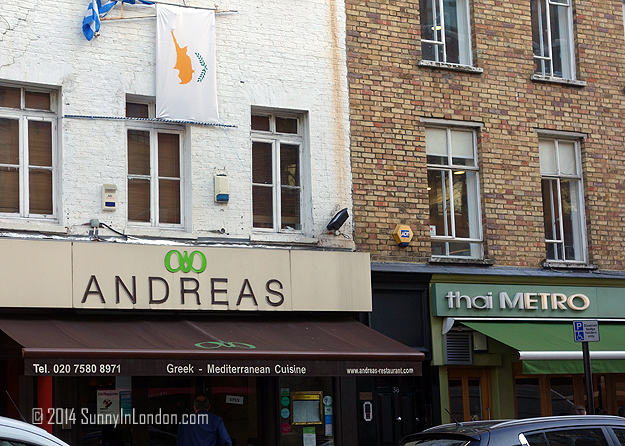 Cote Brasserie– a modern interpretation of the many famous bistros of Paris. It's open early every day for breakfast, through to lunch and dinner.
Elena's L'Etoile– 'a legend among French bistro restaurants.' Taste Card also offers a 50% off discount as well.
Obika Mozzarella Bar– has locations in Italy, United Kingdon, USA, Japan and Dubai.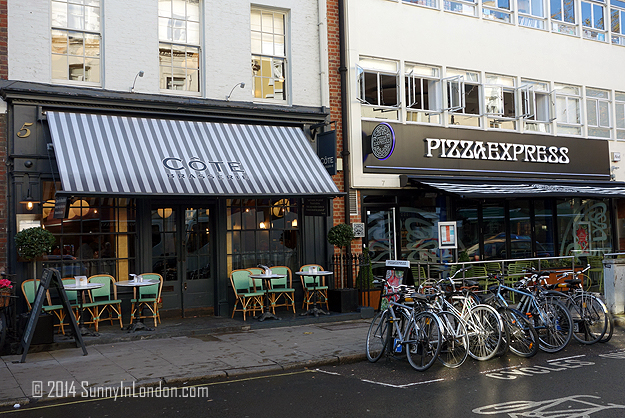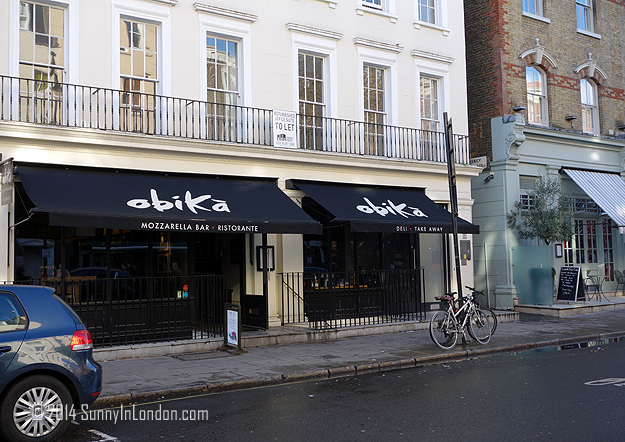 Pescatori– also located in Mayfair. It's an Italian Seafood restaurant.
Pizza Express– located throughout London. It accepts the Taste Card without advance table bookings. Be sure to read my review of their pizza, which can be ordered gluten free.
Zizzi Ristorante– 'local, affordable Italian food'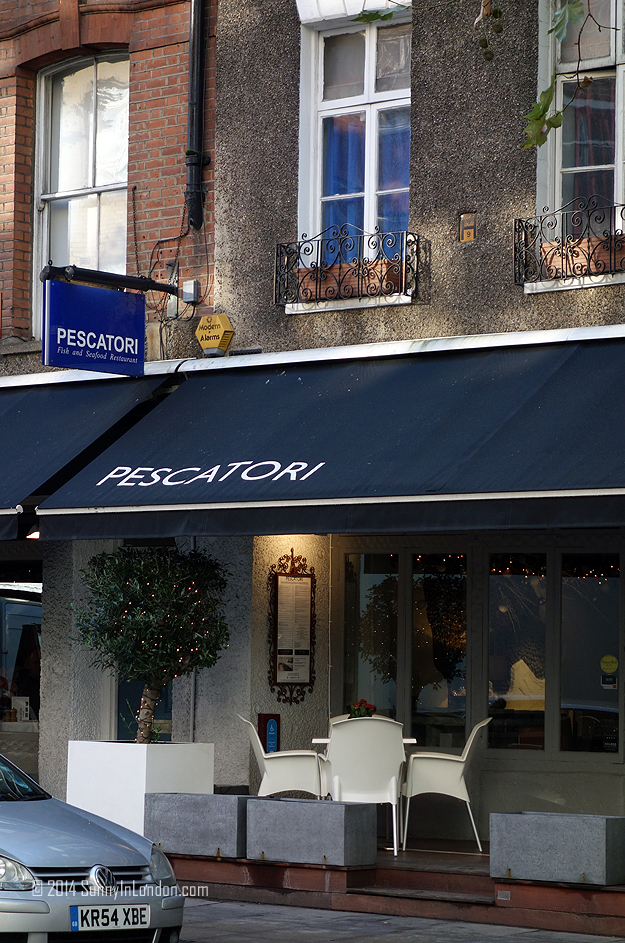 Places to Eat in London: Charlotte Street- Pan-Asian & Indian
Dim T– with other locations in Hampstead, Highgate, London Bridge, Victoria and Winchester, Dim T offers a variety of the most popular Oriental dishes and a wide range of Chinese teas.
Palms of Goa– the first Goa restaurant in the West End. It features a South Indian cuisine. Palms of Goa has excellent reviews from London's Daily Mirror, Evening Standard and Time Out.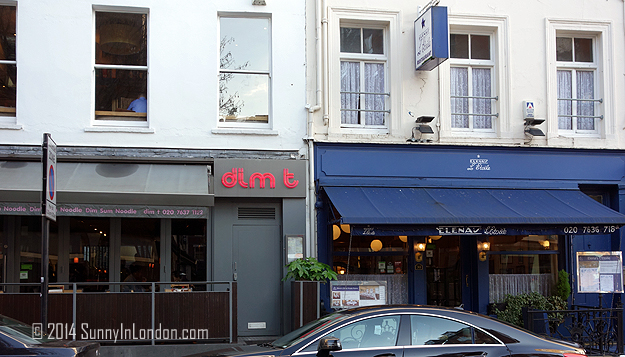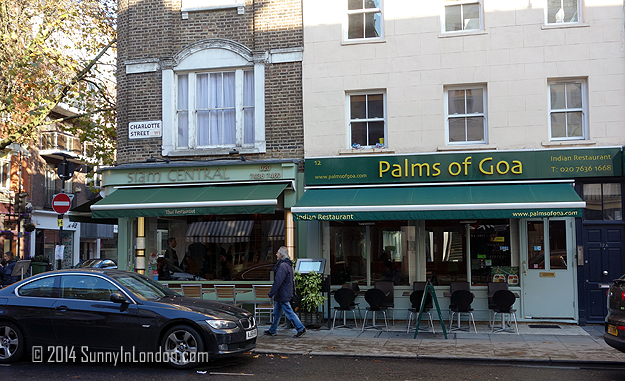 Roka– award winning restaurant serving contemporary Japanese food. Also located in Canary Wharf, Mayfair and Aldwych.
Siam Central- a Thai restaurant with outstanding reviews from London's foodie community.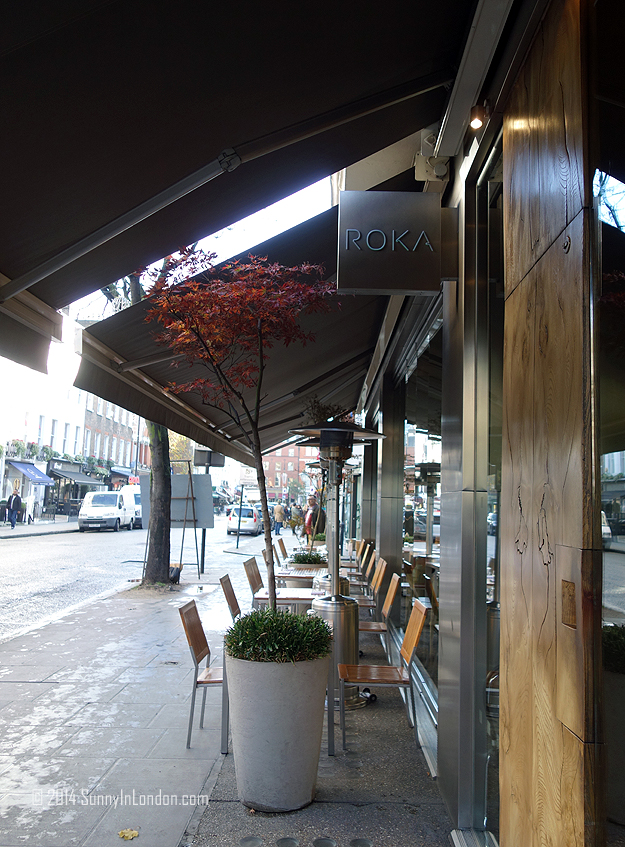 Places to Eat in London: Charlotte Street- Mexican
Wahaca– it's a well known fact that London's Mexican cuisine isn't top on the 'must have' list. However, in my Wahaca review, I outline why Wahaca offers the best selection of Mexican market eating that I can find in London.
Places to Eat in London: Charlotte Street- Pubs & Wine
Fitzroy Tavern- a public house currently owned by Samuel Smith Brewery.
The Draft House– also has locations in Seething, Tower Bridge, Westbridge, Northcote, Bump Caves and Birdcage. It's a small group of Public Houses 'which aim to do for beer what our culture has done for food and wine over the past twenty years.'
Vagabond– a wine bar which 'prepares shockingly good charcuterie and cheese platters, as well as other tasty and artisanal nibbles.'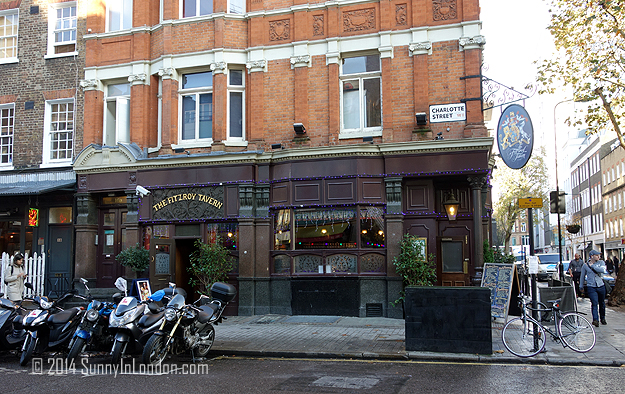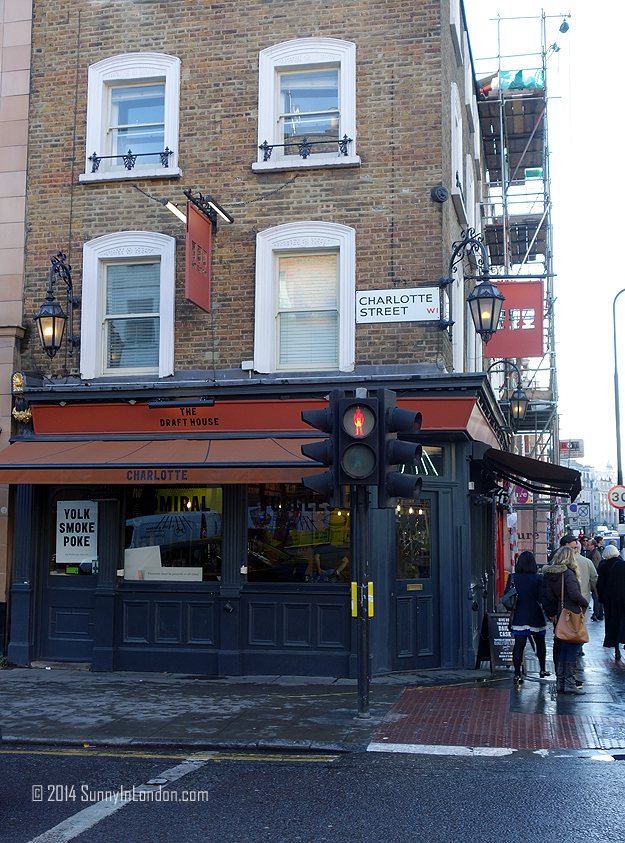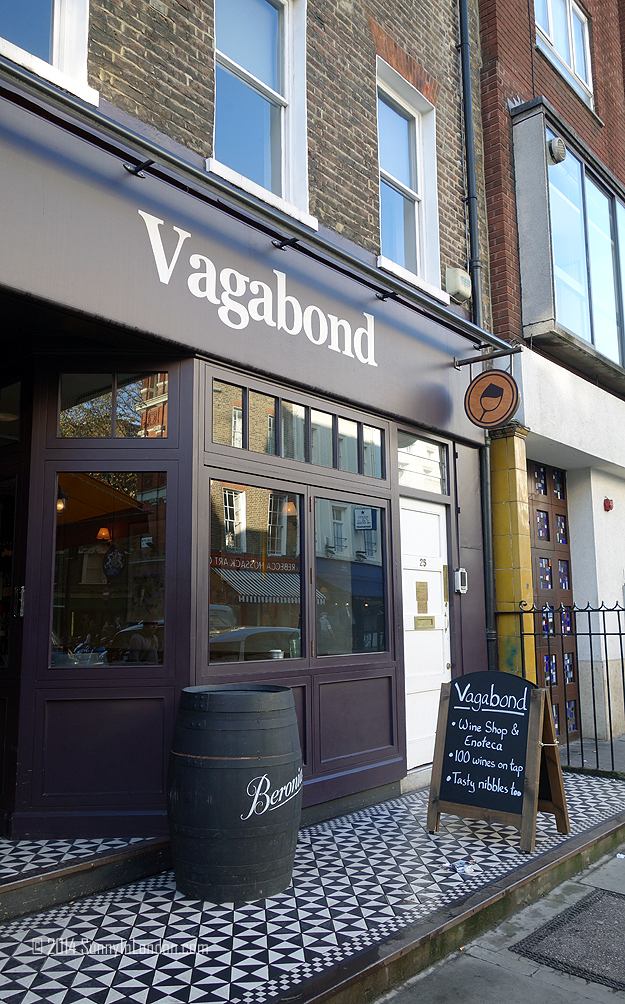 Places to Eat in London: Honourable Mention
Kua'Aina– located on Goodge Street, this Hawaiian burger restaurant is one of my favourites in London. I reviewed the Carnaby Street location and loved the legendary burger and Sandwich Grill, which is also one of President Obama's favourites too. I know it's not technically a Charlotte Street restaurant, but it's on the corner and simply too good to leave out!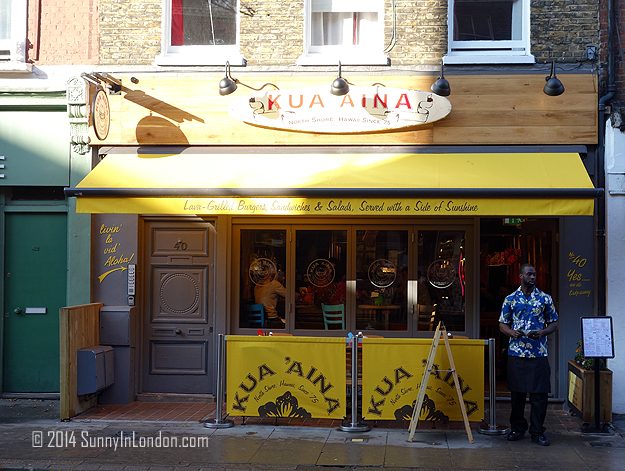 I hope you have the chance to enjoy many of the restaurants and food venues on Charlotte Street so you can see why I vote it #1 for the best places to eat in London. If not, well, I guess I'll just have to eat my words. 😉
Places to Eat in London: Final Thoughts
For specific restaurants, be sure to see my restaurant review category of the blog. There's also a listing of Pub Crawls. These are designed by my husband, a lifelong Londoner and 'professional beer drinker.' He and his father purchase the Good Pub Guide each year and can 100% vouch for its quality. And of course, if you plan on drinking beer here, you can't miss these tips from Mr. Sunny and me…
https://youtu.be/-NHTL9YMrWY
If you're visiting London for the the first time you'll want to pin this: 'Guide to London for Americans Visiting the First Time!' and subscribe to regular emails with London news. I've also recently created a YouTube video and blog post with maps of 5 Foodie Streets in London.