What are the best Florida places to visit for a long itinerary? The Sunshine State is huge! Most people just think of the theme park capital of the world, Orlando, for a Florida holiday but there are quite a few other options for travellers who also want to experience the Atlantic Ocean or Gulf of Mexico.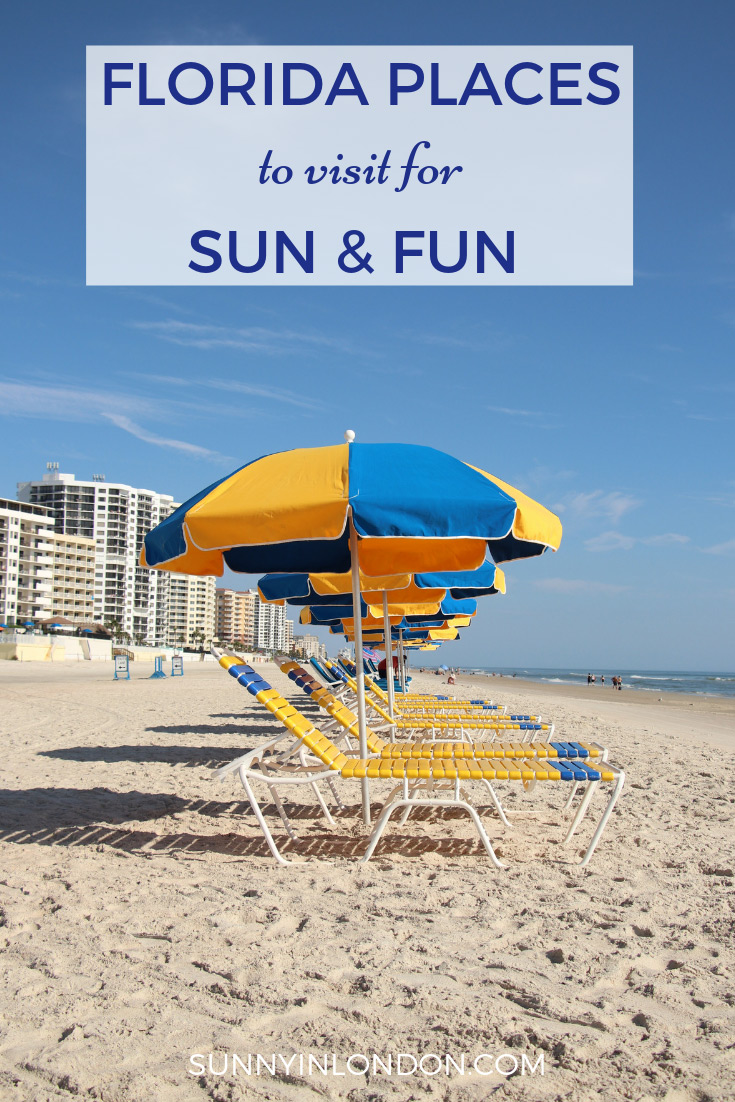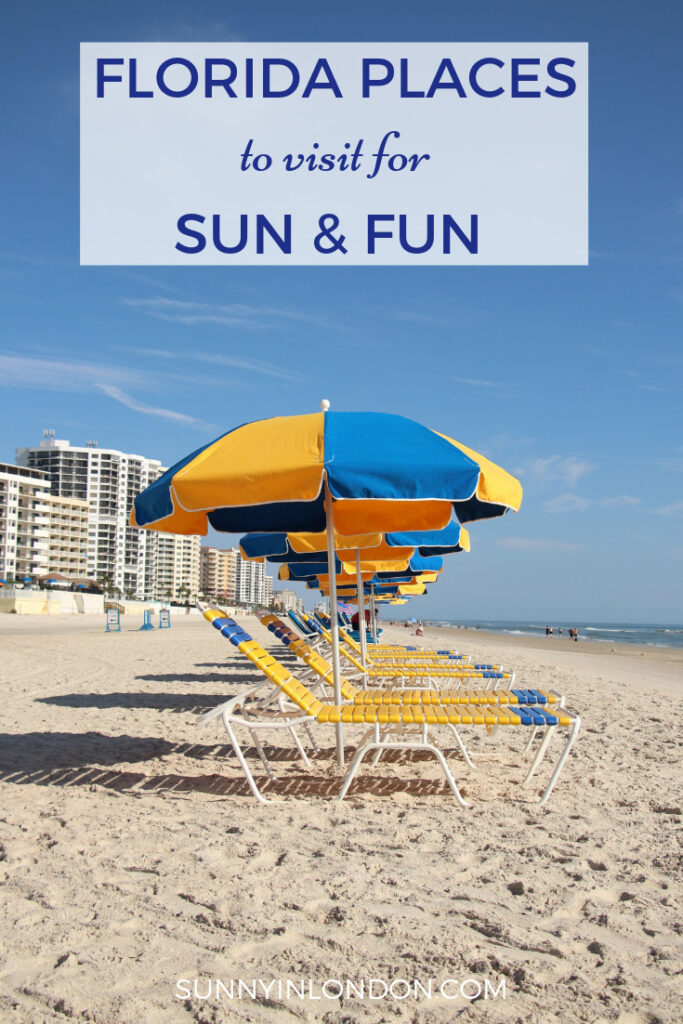 If you just visit Orlando, you'll see pools and hopefully sunshine in Orlando. (Keep reading for why I said- 'hopefully') But, it is in the area we call Central Florida, and looking at a map you will see it's not on either coast. So, if you want to sit in natural sand (not a theme park's man-made version) the first thing you need to know is this will require extra time, a car, and interest in seeing other Floridian cities.
Florida Places to Visit- Why You Need a Car
Unlike Europe, public transportation and train travel is not popular in the US. The land is flat and most of what's not near a coastline is swamp land in Florida. Unless you want to see gators, snakes and jaguars, you won't need to spend much time too far inland. Mickey Mouse is the obvious exception to 'wild life'. Know that Floridians gravitate to the water.
In fact, if you search 'Alligator Alley' you will find it is one of the few main highways that can take you from the Atlantic Ocean to the Gulf Coast.
When I was a child, Alligator Alley was what you envision in films. No gas stations and somewhere you don't want to be stranded. The more popular highway by far is I-4.
The memes about Florida roads are comical because there is truth to them. Traffic on I-4 barely moves because anyone commuting to Orlando for work uses it. Tourists have to use it too. It also connects three cities that I feel would make a perfect trip to Florida. Renting a car is the only economical way to travel among them.
Florida Places to Visit- Orlando
Most people's magical impressions of Florida are because they generally just spend time in Orlando, isolated at a theme park and hotel. While I have visited the Disney theme parks countless times, I am partial to Universal's attractions. This is mostly because I worked there for a few years.
Let's face it, if you're a Harry Potter fan, the Wizarding World of Harry Potter is a dream come true at Islands of Adventure. And they just opened a new roller coaster! For those that have been to London's Warner Bros Studio Tour, be sure to read my Harry Potter London vs Orlando comparison.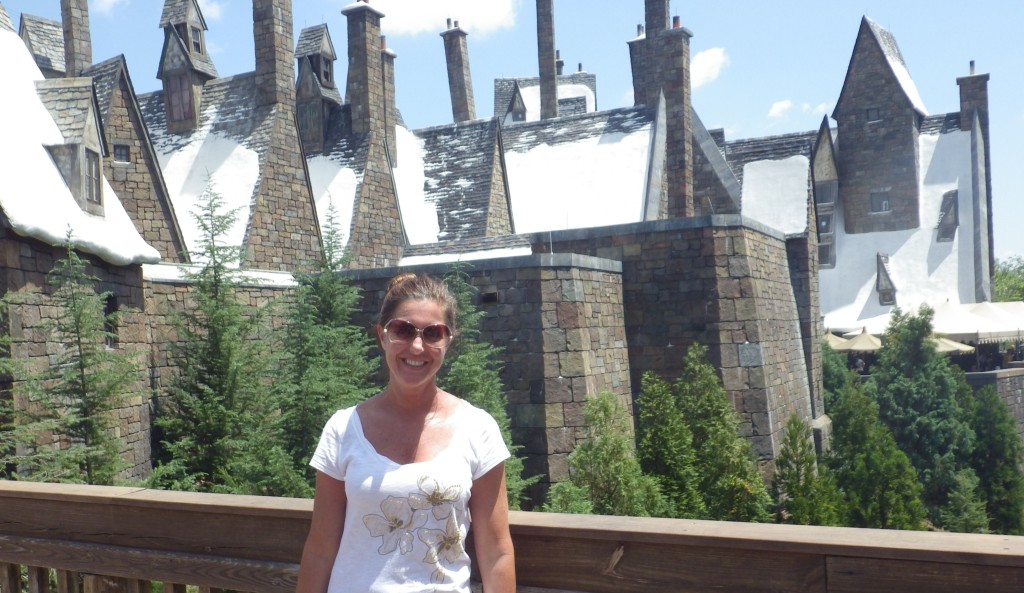 Universal is definitely the more adult oriented theme park, if there really is such a thing. The rides are designed for thrill seekers and are some of the best in the world. The 'mouse park' down the street tends to have rides that you really just sit in little cars and travel through different sets and sound stages to see dancing dolls and other mechanical puppets.
Ahhh, I don't seem very impartial here, do I?
Either way, these Universal and Disney with their parks and night life venues like CityWalk could keep you busy 24 hours a day.
However, Orlando offers excellent shopping opportunities too. The Mall at Millenia is exquisite. It's high end shops like Kate Spade New York, Neiman Marcus and Prada could be appealing to British tourists because I generally find items are cheaper in the US. This is especially true when the dollar is low against the pound. Orlando's International Premium Outlets will give you a great chance to score cool deals too.
And if it is basketball season, catching an Orlando Magic basketball game would be a big win. But you must book those tickets early!
Florida Places to Visit- St Pete/Clearwater
The Gulf Coast of Florida doesn't get the international fame it deserves. But the Tampa/St Pete/Clearwater area is pristine and trendy. You'll find many American restaurant chains launch in this area. It also has gorgeous golf courses.
Sunken Gardens would be Florida's equivalent to London's Kew Gardens, with an obvious tropical vibe. And of course, with so much access to water and sea life, the Clearwater Marine Aquarium or organised boat tours could be appealing to you too.
St Petersburg also offers something for art lovers to do, and that is visiting Dali Museum.
Florida Places to Visit- Daytona Beach
Of course, this Florida girl has to make a plug for her hometown for anyone who has time for a multi centre Florida holiday when planning places to visit in Florida.
Daytona Beach is best known for its flat, hard packed sand on which stock cars started racing. This beach car racing lead to the development of Nascar and made Daytona an iconic holiday destination for any race aficionado.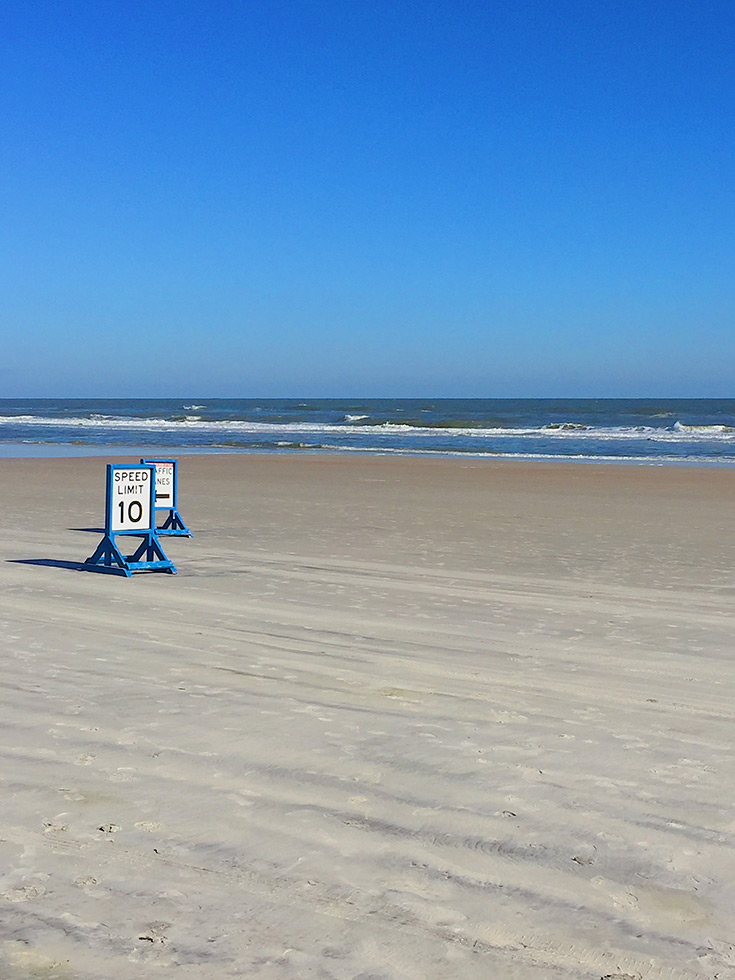 If you want a beach that is wide and spacious, go to my hometown. The most relaxing locations to be are Daytona Beach Shores and New Smyrna Beach. With a car, you could visit the lighthouse in Ponce Inlet. And, obviously race fans would want to see the track at the International Speedway and maybe even take a tour or ride in a race car.
See for yourself how cool the Daytona Beach can be and learn where I suggest you eat in this short video I made while visiting Daytona Beach last summer. I shot it not far from the Daytona Shore Resort and Spa, one of my favourite places to go for their Sunday breakfast when I lived there. It's also had the best reputation for a hotel in the Daytona Beach Shores area for decades.
Taking I-95 south to Cape Canaveral offers the chance to see Kennedy Space Center, which is a favourite of all Floridians. And just an hour north you will find St Augustine, which lays claim to being the oldest city in the U.S. Their Christmas Nights of Lights doesn't quite rival Regent Street during the holidays, but it does prove that Florida has the holiday spirit. Even if it means throwing lights on palm trees and surfing Santa images.
Florida Places to Visit- Learn More