Waterfront Pub London Review
While there are many popular pubs in London by the river Thames, not all of them can boast about a swanky refurbishment. To beat the heat this week, Mr Sunny and I ventured to Wandsworth to see the Waterfront Pub's new look, and we really enjoyed our afternoon there.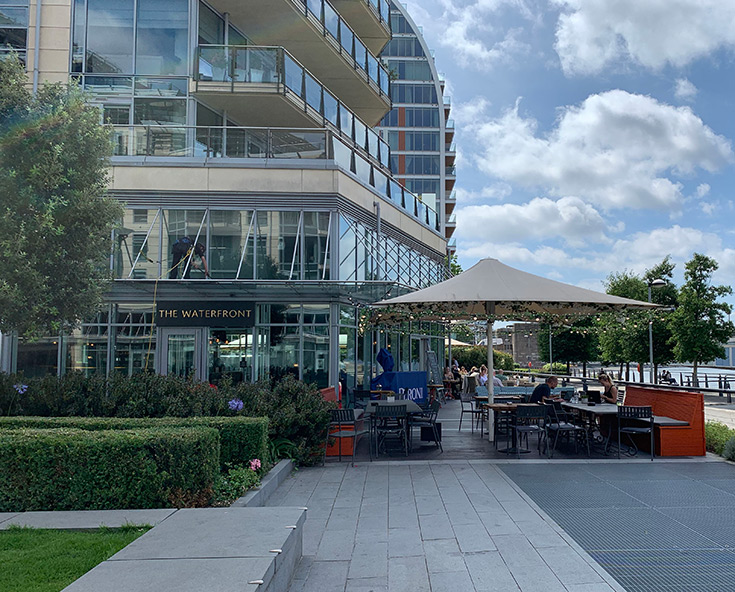 It's fair to say that if you are looking for a huge outdoor terrace to enjoy a cocktail, pint and live music, you don't want to miss an experience at Waterfront Pub. This is especially true if you want to avoid the Central London crowds.
Keep in mind as you are reading that we visited the Waterfront Pub on a Monday nearly minutes after they opened. This is my preference when invited for a review because I can freely take photos without disturbing anyone. I can imagine that with this beautiful terrace, the Waterfront Pub gets pretty packed with locals on evenings and weekends.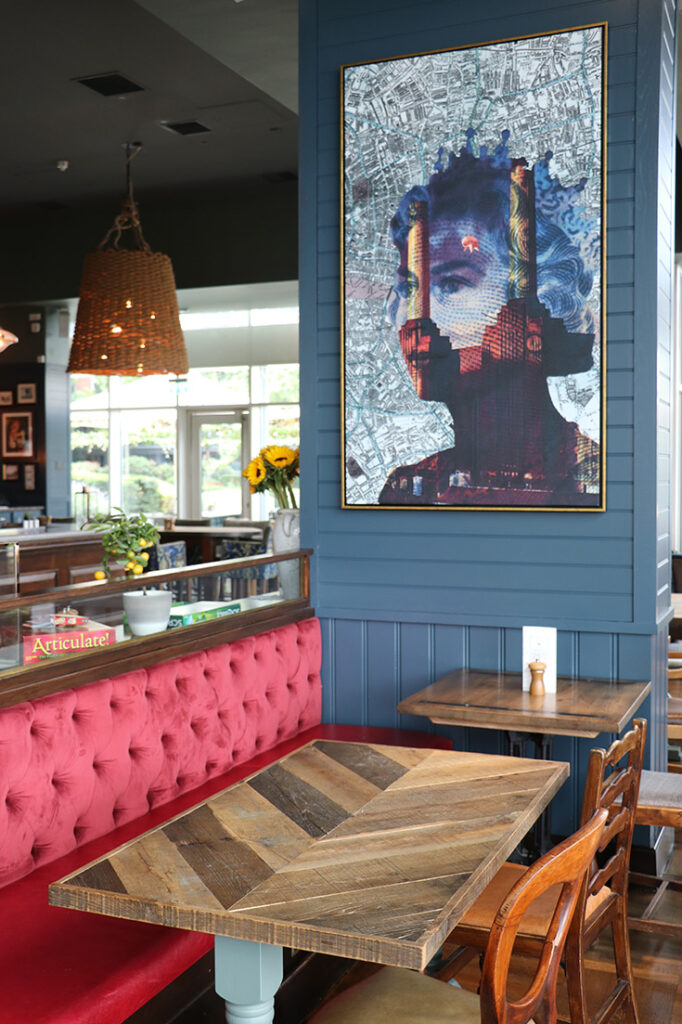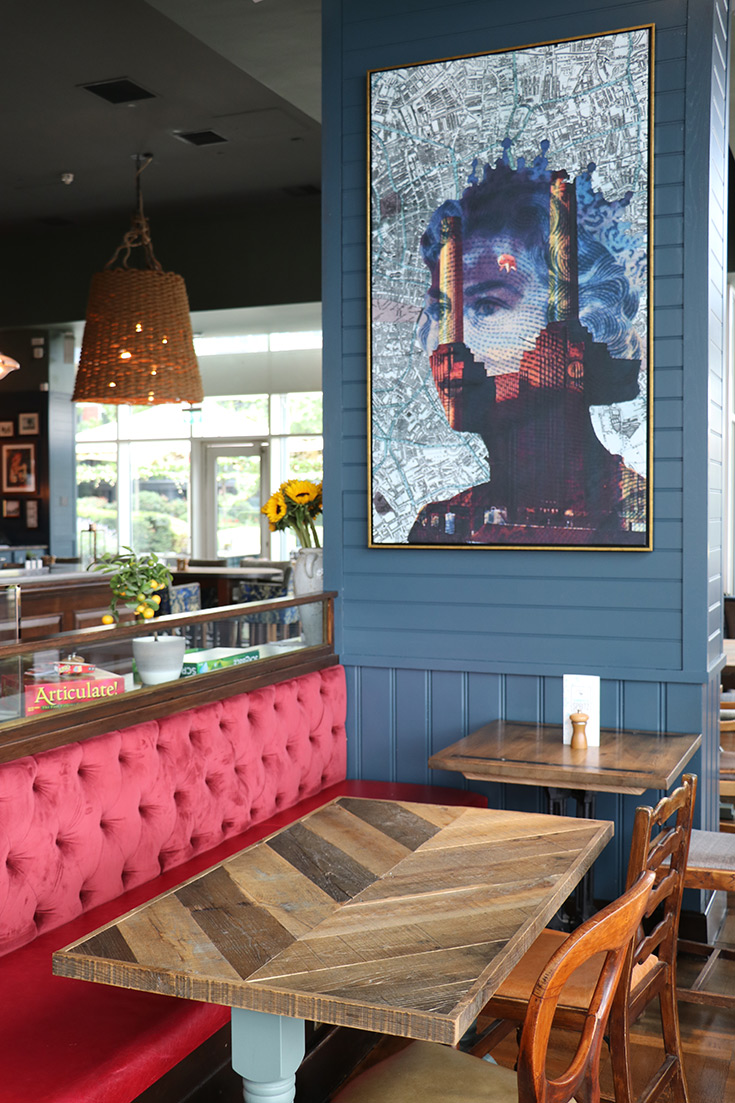 We don't get to the Battersea area often because we live in North London. Young's Pubs tend to be located mostly south of the river Thames. However, I do associate all of my Young's Pubs experiences at their gastropubs with a colourful, airy decor and fantastic food. Our lunch at Waterfront Pub met this expectation.
Waterfront Pub London Review- Atmosphere
Visiting during a July heatwave meant we wanted a refreshing, relaxed atmosphere. The rich colour palette of the new upholstery was inviting, but we chose to eat outside. I can imagine this pub would be quite cosy during the winter. They might have trouble getting the locals to leave with this setup!
We also appreciated the ample space available to film a YouTube video about Riverside Pubs (with the Waterfront as the star, of course!) while we were there. In fact, when I was researching the Waterfront Pub before our visit, I was really impressed with the views and decor in the photos. I asked if I could film several Sunny News videos at the pub during our visit to maximise the opportunity in such a picturesque place.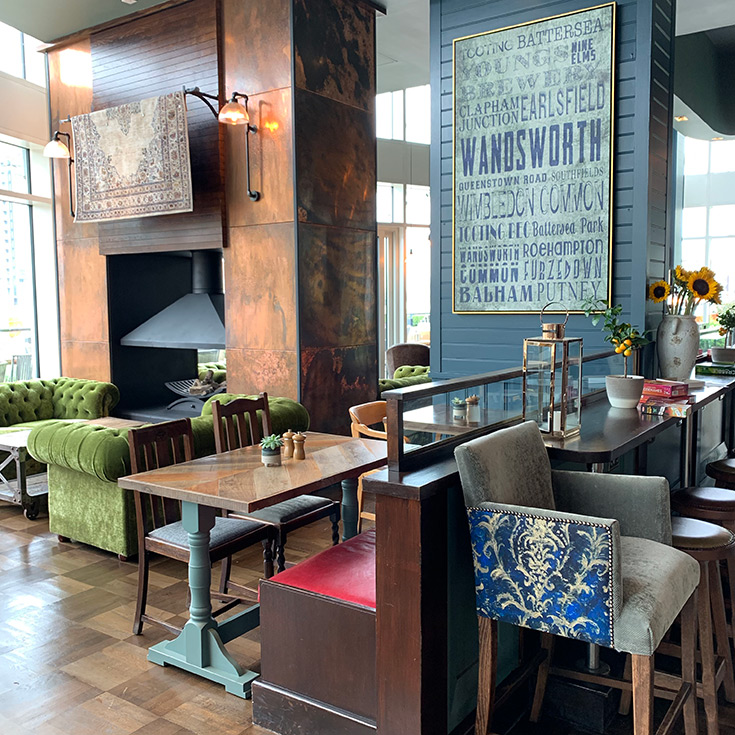 Waterfront Pub London Review- Food
Overall, we feel the food at Waterfront Pub is the most photogenic we have ever seen in London. Maybe it was the sun? Maybe it was the great space to film? Take a look at the video to see what I mean…
For Starters, Mr Sunny ordered the Grilled King Prawns, wild garlic and sourdough toast. I had the cauliflower with avocado mayo and beet dressing.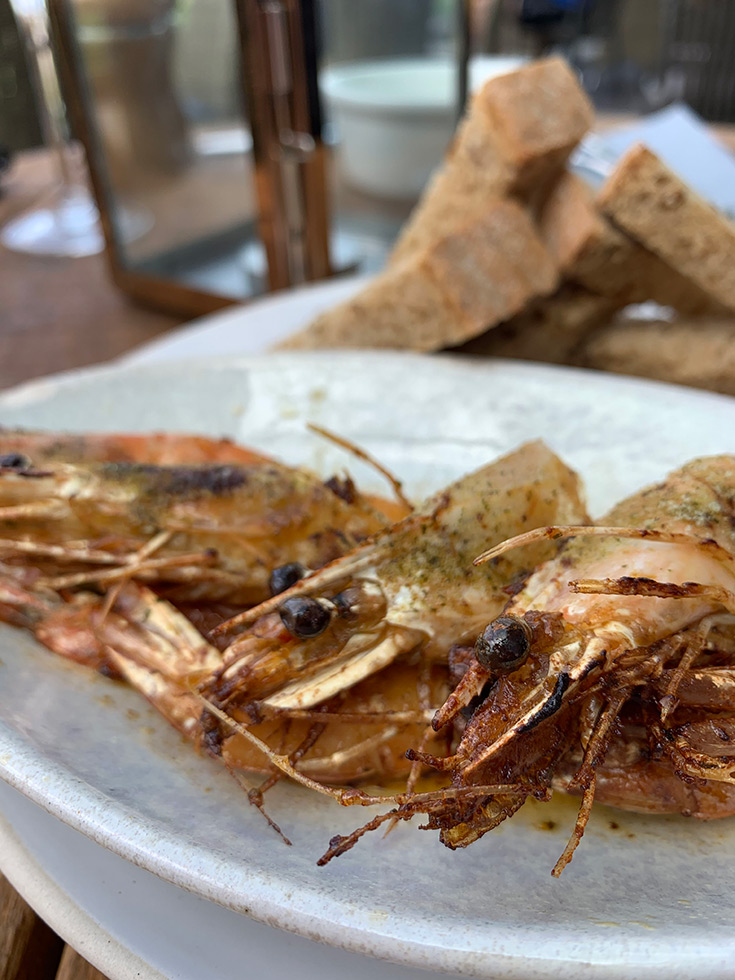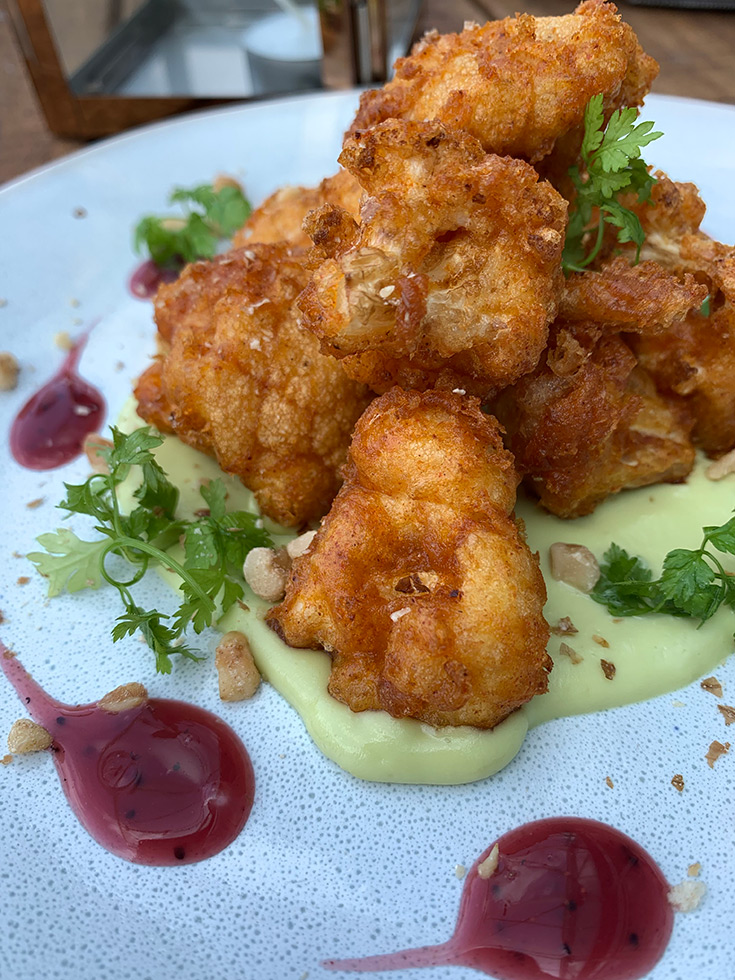 From the Mains, Mr Sunny loved the short rib of beef, harissa yoghurt, red slaw and sorrel gremolata. I watched the meat melted off the bone while he ate, and it wasn't because of the heat outside, Sunny friends! He felt it was cooked perfectly.
The Young's beer-battered cod with triple-cooked chips, mushy peas and tartare sauce was a delight! Foremost, it was the biggest piece of cod I have ever seen on a plate in London. To say it produced one hell of a panning shot in the video would be pretty punny. But- no joke- you should watch the video just to see the length of this thing!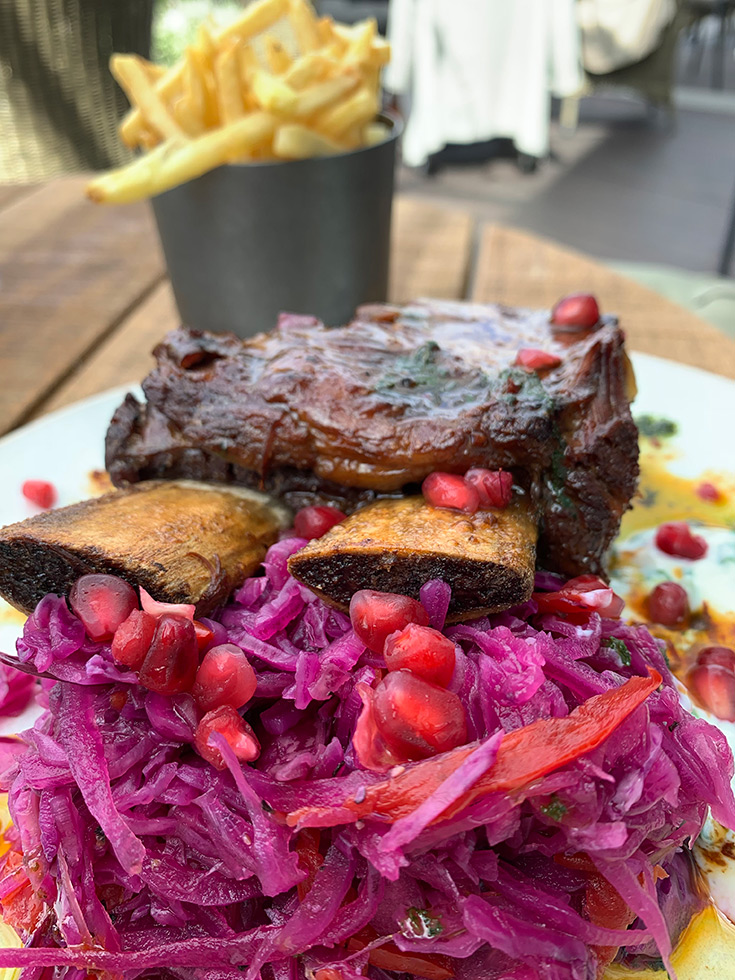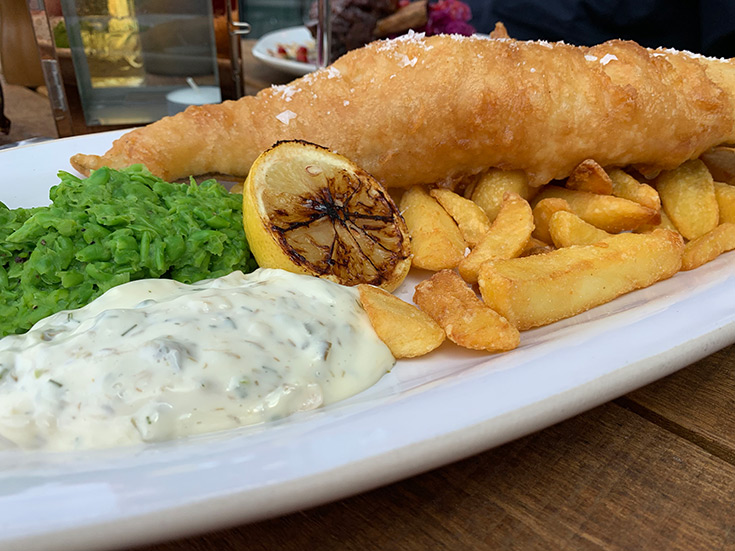 And, needless to say, the taste didn't disappoint. I will spare you the shot of my empty plate because the carnage wasn't Insta-worthy. But what finished fish ever is?
Waterfront Pub London Review- Final Thoughts
Our service and overall experience at Waterfront Pub London gets two thumbs up. We were a bit jealous of the locals in the surrounding area because the gastropub seems to tick all the boxes for people who seek space, good food and a great ambience. If we lived closer, I am sure we would pop in more often. It would be great to see the vibe at night.
They also had a huge 'Gintastic' festival there in July that I am guessing was really cool. If you live near the pub, I think it would be a good idea to keep an eye on their events, especially when it's HOT in London!
Want a Freebie for London?
Subscribe to the Sunny in London weekly email and immediately get the 'Local's Pocket Restaurant Guide to London.' It's the ultimate free travel accessory for your London trip. The Guide has top recommended restaurants from a local, organised by neighbourhood. With it you can easily find a place to eat when you're on a London street. Downloading the file to your phone means skipping Wi-fi and finding a fab foodie place- fast!